Outdoor Activities in Saskatoon
It's impossible to resist the call of the great outdoors in a place like Saskatoon — a vibrant city on the doorstep of wide-open spaces and awe-inspiring natural beauty. 
Spend the warmer months exploring more than 1,000 hectares of parkland; brush up on your game with a round of golf; or take to the South Saskatchewan River on an aquatic adventure.
The outdoor fun doesn't stop when the temperature starts to drop. Strap on a pair of snowshoes and traverse the snowy landscape; hop on a kick sled and glide your way along pristine riverside trails; or lace up your skates and hit the ice. Around here, there's a world of outdoor adventure just waiting to be discovered all year round.
Parks & Trails
River trails and skating rinks, swimming pools and splash pads, tennis courts and skateboard parks — find all this and more in the parklands of Saskatoon.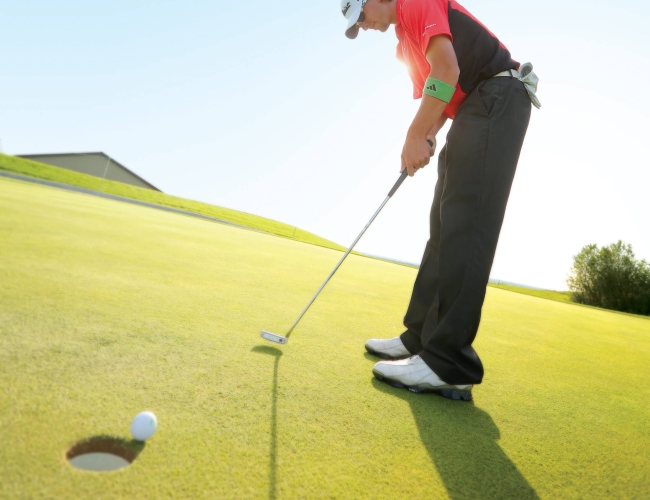 Golf
Saskatoon is home to seven unique public golf courses suitable for golfers of all skill levels, from beginners to seasoned pros.