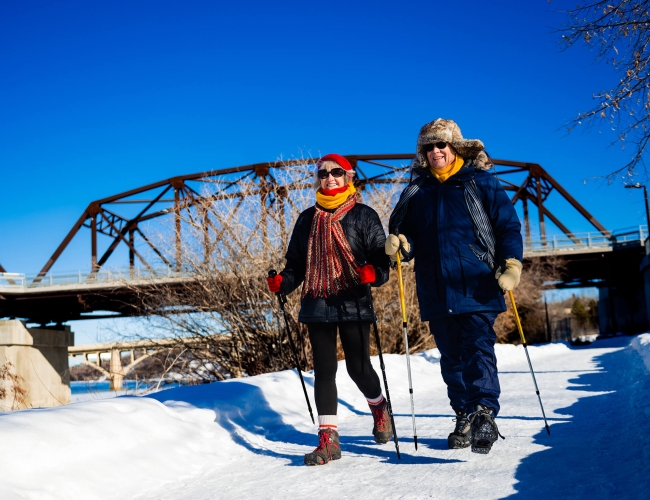 Outdoor Winter Activities in Saskatoon
Winter reveals an entirely new side to Saskatoon. When the prairies shed their cloak of green and gold for a blanket of crisp white snow, our city's adventurous spirit comes to life.
Winter in Saskatoon means snowshoeing, kick-sledding, skiing, and tobogganing. It means crisp air, flushed cheeks, and connecting with loved ones over hot drinks and warm conversation. Winter is adventure season here in Saskatoon — start planning yours today.