Meetings and Conventions
Saskatoon has long been a gathering place — a place where connections are made, bonds are strengthened, and people come together. 
So it should come as no surprise that the city has become a top choice for meeting, conference, and event planners from across the country and around the globe. A unique blend of natural beauty, world-class urban amenities, and welcoming prairie charm make Saskatoon a destination unlike any other. Explore a range of helpful resources, from venues, facilities, and accommodations to our handy Visitor's Guide, and start planning your next event here under the living skies.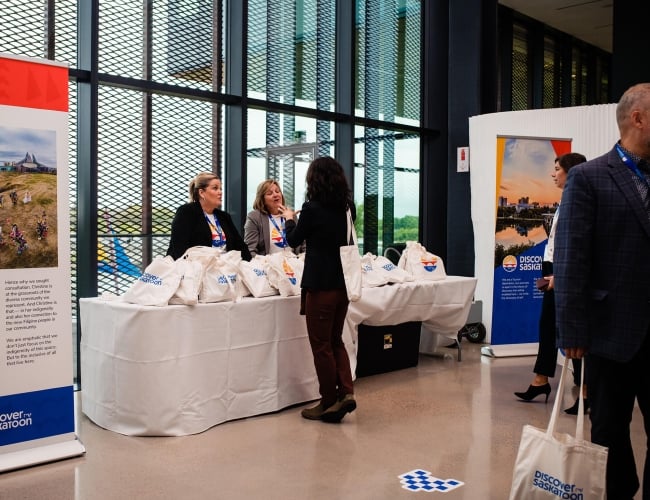 Meet Our Team
We know this city like the backs of our hands and we're always happy to share! Get to know our team of seasoned professionals, including tips on our favourite local attractions and experiences, and put our expertise to work planning your next meeting, conference, or event here in Saskatoon.
Plan
Discover dynamic venues, world-class accommodations, farm-to-table dining, and everything you need to plan your next event in Saskatoon.
About Saskatoon
Saskatoon offers an incredible array of unique experiences and opportunities for connection — before, during, and after your event. Explore our city's dynamic neighbourhoods, get a taste of our vibrant farm-to-fork food scene, and find adventure in the great outdoors throughout all four seasons. A true destination of discovery, there's always something new to be found here…