Getting Here & Around
With its dynamic streetscapes and walkable Downtown, Saskatoon is easily explored by foot. 
Of course, there are plenty of other ways to experience the city, from e-scooters and bike rentals to buses, ride-share, taxis, and more.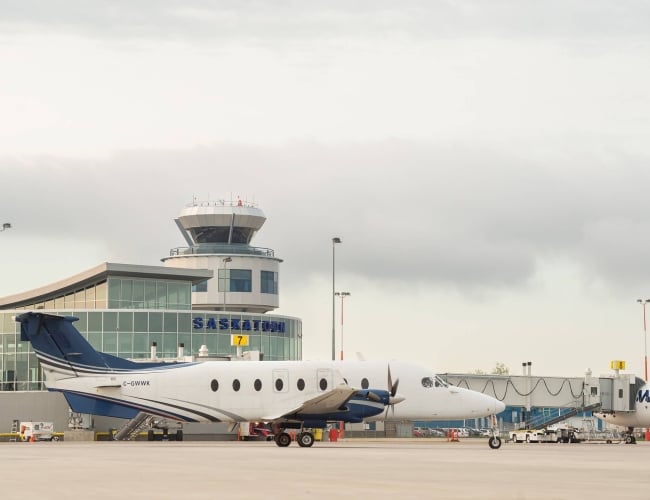 By Air
Skyxe - Saskatoon International Airport offers daily nonstop flights to major destinations through the U.S. and Canada. Conveniently located within ten minutes of the city's Central Business District, you can land, check into your accommodations, and start enjoying your Saskatoon story in no time flat.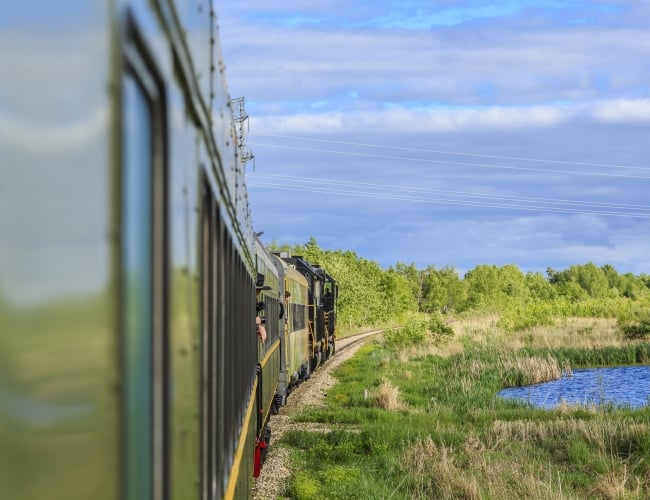 By Rail
Our city is home to a VIA Rail station, located approximately eight kilometres from Downtown Saskatoon and connecting you with a convenient cross-Canada rail network.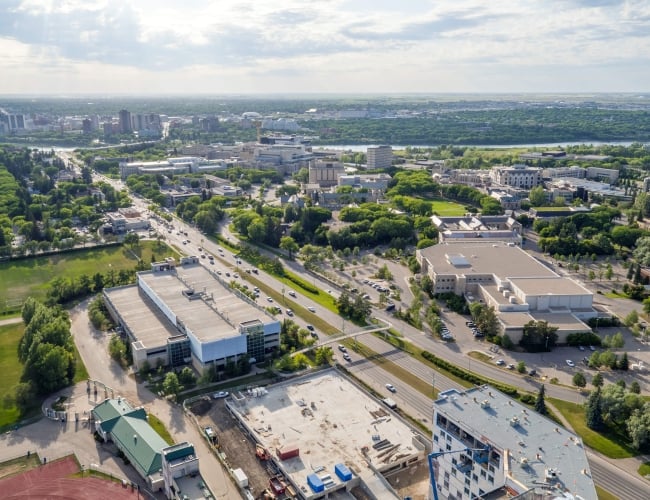 By Road
Feeling the call of the open road? Saskatoon offers a wide variety of vehicle rental options to choose from. Download the ParkedIn app ahead of your stay and enjoy the convenience of in-app payment options for all your parking needs.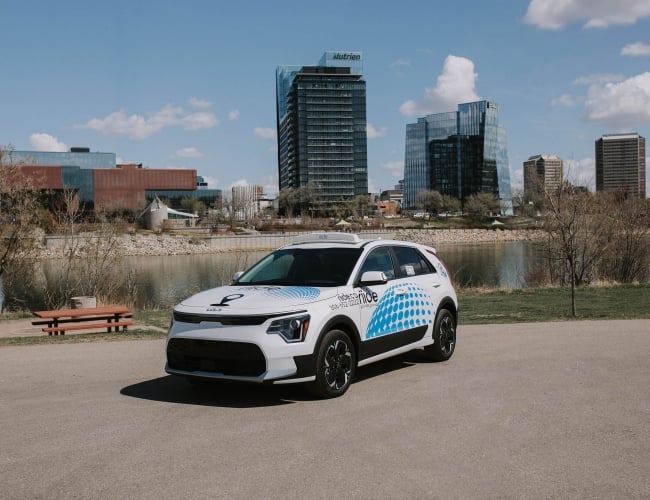 Taxis & Ride Share
Saskatoon offers a number of driver services and ride-share options, including taxis, Uber, and Riide — a locally owned taxi company offering seamless, app-based booking.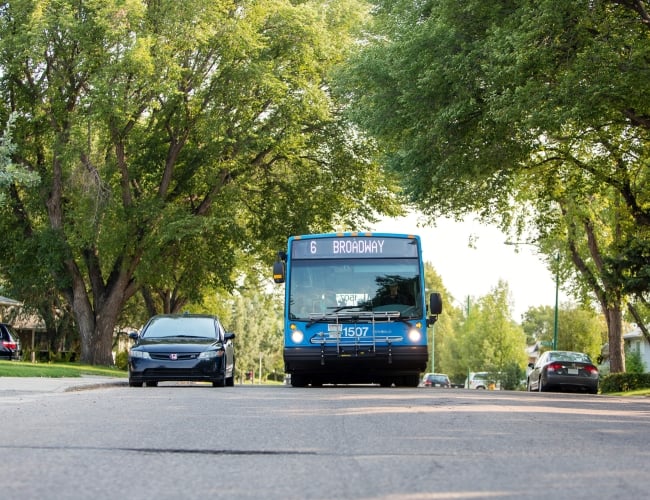 Public Transit
Our city's bus transit system offers an easy and inexpensive way to travel around Saskatoon, including airport service and real-time tracking so you spend less time waiting and more time exploring.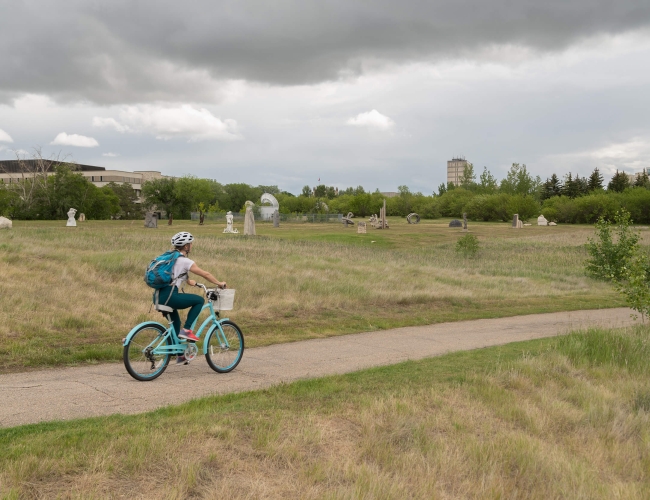 Explore on Two Wheels
Add a dose of fresh air and sunshine to your Saskatoon adventure with a bike or scooter rental. The city offers plenty of rental options to choose from, including Escape Sports, The Bike Doctor, and The Spot.