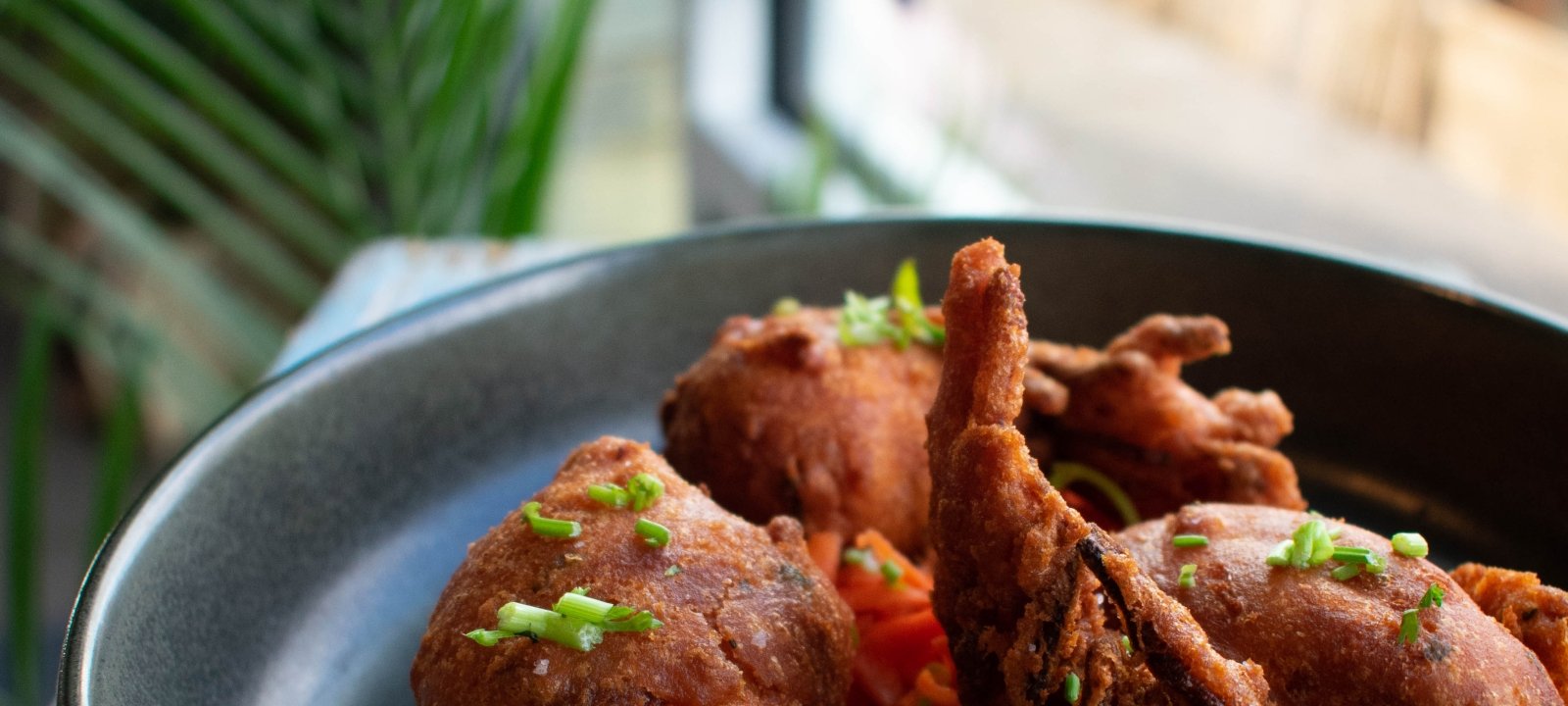 Where to eat when in Saskatoon for The JUNO Awards
You've heard that Saskatoon has been mentioned in Forbes Magazine as "Canada's Hottest New Foodie Destination", so now your wondering what the must-eats are while in town for The JUNO Awards. Well
You've heard that Saskatoon has been mentioned in Forbes Magazine as "Canada's Hottest New Foodie Destination", so now your wondering what the must-eats are while in town for The JUNO Awards. Well don't worry, we've got you! Whether you love poutine, pasta, or need something gluten-free we have got what you need to hit the spot! I wish I could tell you about every amazing restaurant we have in Saskatoon, but you would surely stop reading, so I will keep this brief!

Arlie, holistic farmer of Farm One Forty
Farm-to-Fork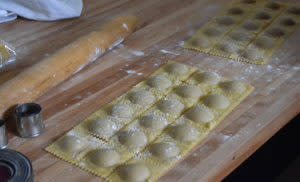 Some amazing ravioli from Primal
Saskatoon is nestled in the middle of flowing fields. Food literally grows all around us! As a result, we have some spectacular farm-to-fork restaurants. For a truly Saskatchewan dining experience check out Odla, The Hollows, Hearth, and Primal.
Local Favourites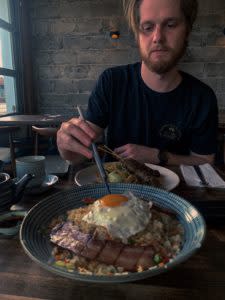 My sweetie and bacon fried rice from Odd Couple
We love the following restaurants madly, and it is for good reason! To get a true taste of what Saskatonians love to eat check out Odd Couple, Taverna, Una Pizza + Wine, and Ayden Kitchen and Bar.
Beer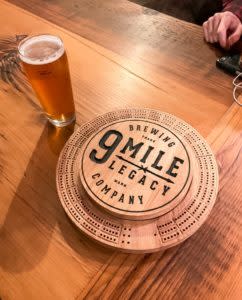 9 Mile's adorable crib board
Saskatoon has many amazing microbreweries. Because sometimes beer is more important than food. If you're looking for a great draft check out 9 Mile Legacy, Shelter Brewing, High Key Brewing Co., and Prairie Sun Brewery.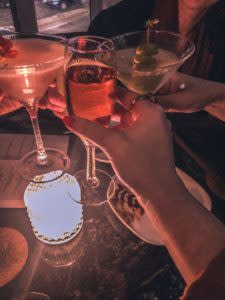 Cheering some of my favourite ladies at Parlor
Sometimes a perfectly balanced drink is the thing you need to get your music appreciation on. Our must-hit cocktail bars are Parlor, The Wildebeest Room, and Picaro!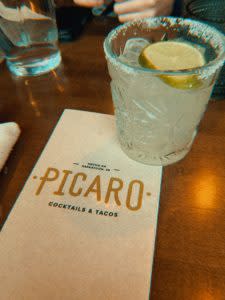 Margarita from Picaro
New and Unique
If you want to try something truly unique to Saskatoon check out this blog about Saskatoon's weird and wonderful food or this blog about enormous food options! But most importantly, head to Wanuskewin Heritage Park and check out their newly renovated restaurant.
For more foodie information about Saskatoon click through any of the links in the content above or check out more food and drink blogs here!
If you're looking for a place to stay in Saskatoon while here for the JUNOs check our partner hotels for better deals.
For anything else JUNO-related click here!
All photos were taken by me! The cover photo is Odla's chickpea fritters.