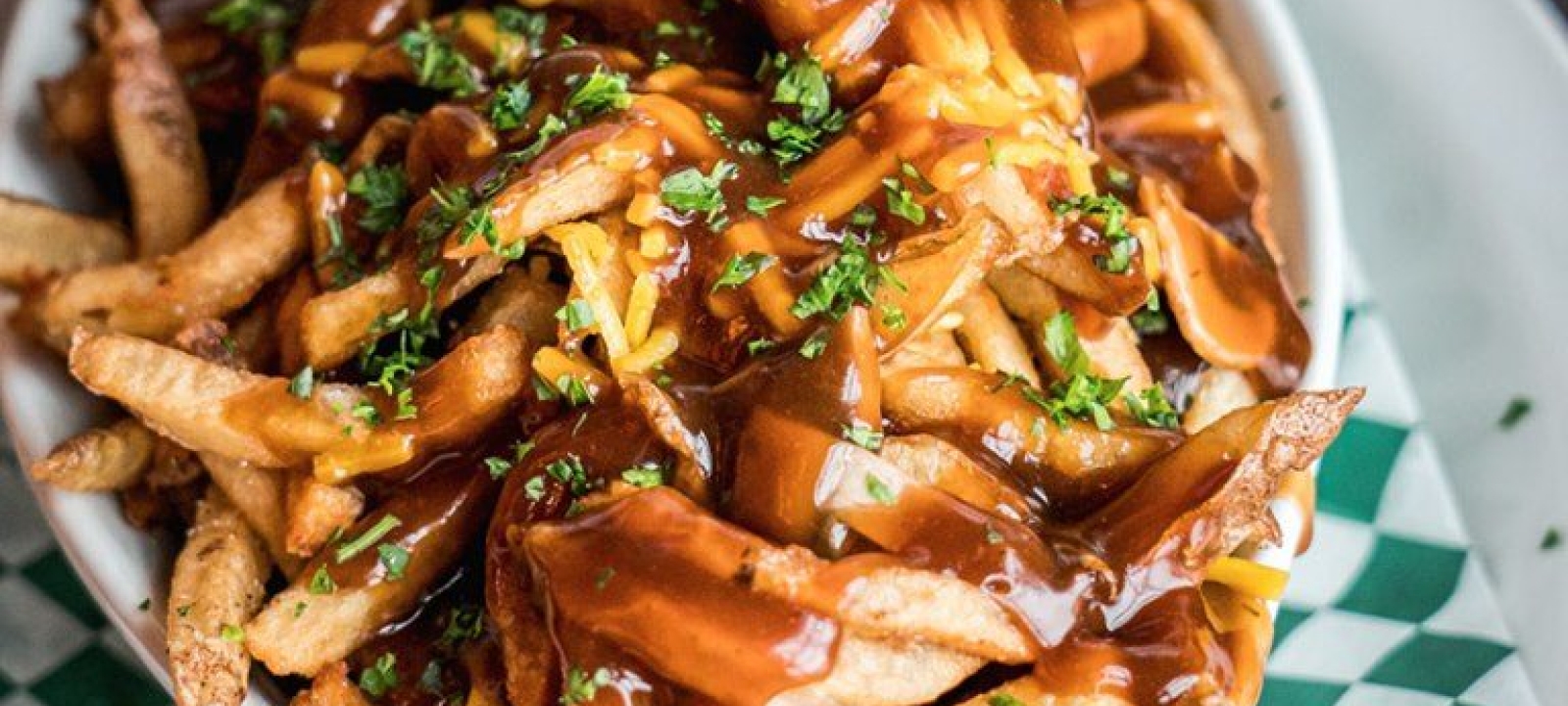 Saskatoon's best local spots for poutine
Poutine is a Canadian staple that makes an amazing meal or late-night snack. If you're getting poutine though, you want it to be the best of the best, which is why YXE is a great place to order this
Poutine is a Canadian staple that makes an amazing meal or late-night snack. If you're getting poutine though, you want it to be the best of the best, which is why YXE is a great place to order this fries-cheese-gravy classic. Beyond your typical poutine, check out these places in Saskatoon that offer so much more — bacon, prime rib, vegan poutine and even poutine for breakfast.
Leopold's Tavern - 616 10th Street East / 120 Tweed Lane / 211 Evergreen Square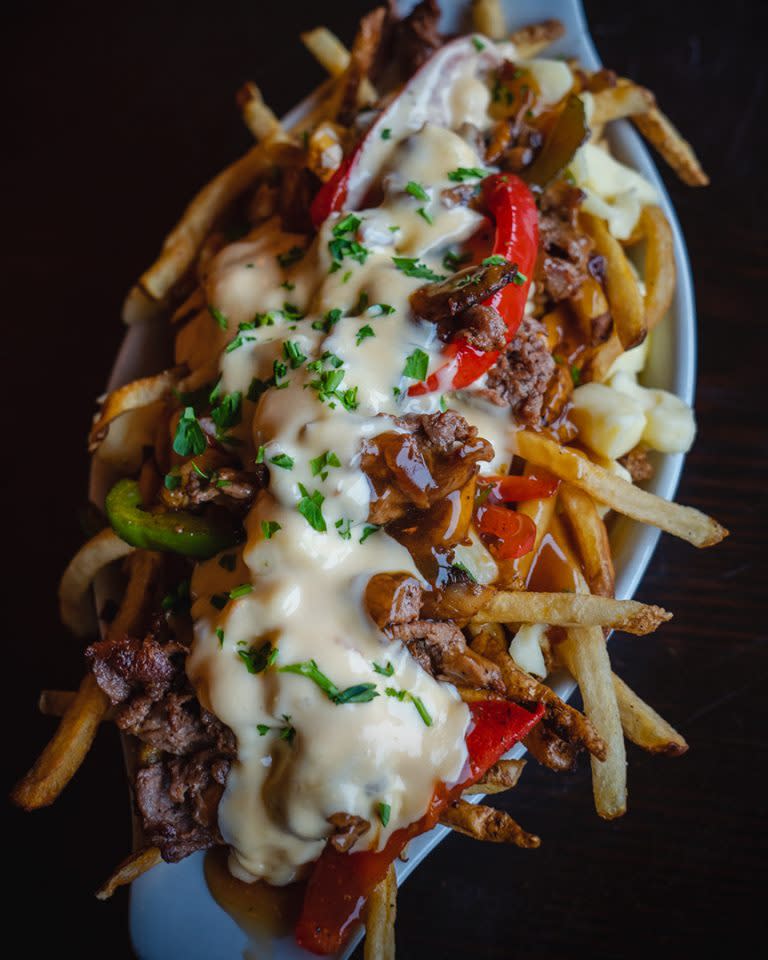 Cover photo and above photo via @leopoldstavern
Leopold's cozy vibe pairs wonderfully with their amazing line-up of poutine options, including their traditional poutine, the mushroom, the philly cheese, the cheeseburger or the buffalo chicken ranch. They also have a different poutine feature each week, and many of their poutines can be made gluten-friendly too. If you really love poutine, try their punch bowl poutine — it's 4-lbs of potatoes, 1-lb of cheese curds and 1-litre of gravy, all served in a punch bowl!
Cohen's Beer Republic - 101 20th Street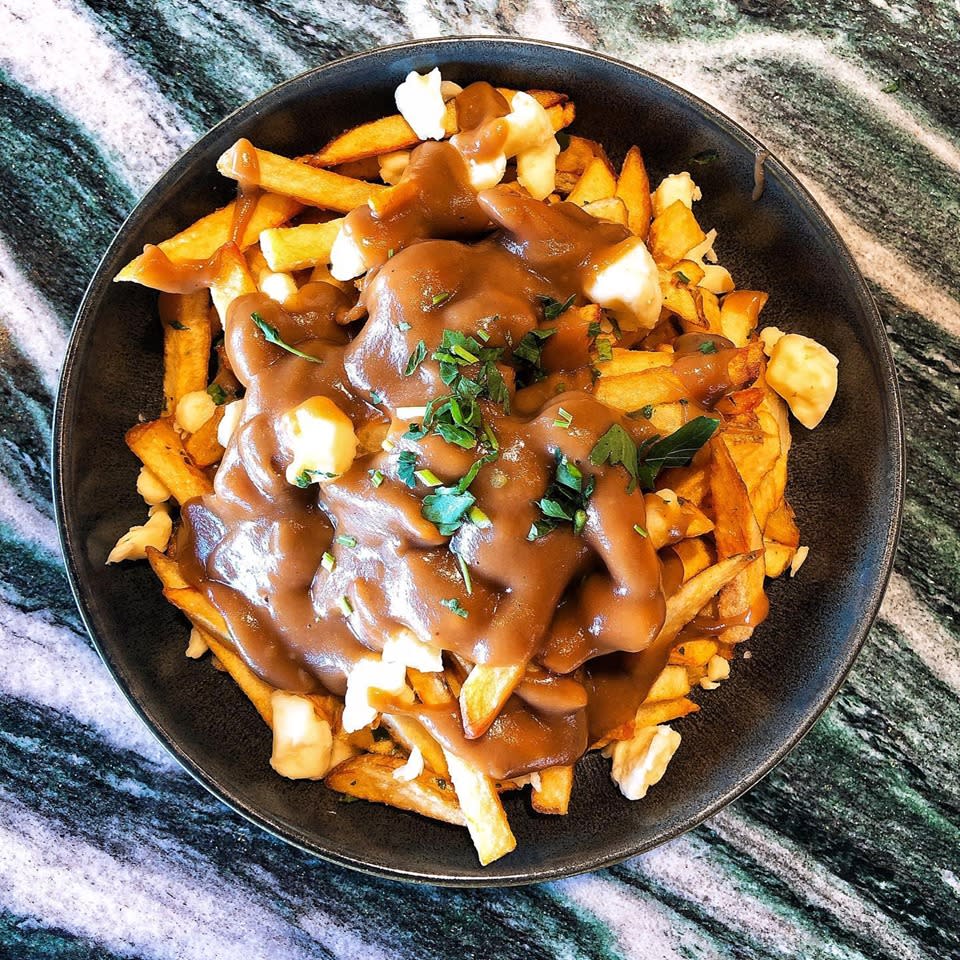 Photo via Leanna Rennie / @lkren86
Cohen's serves up Canadian Poutine, which comes with beef gravy and Canadian cheese curds. To make it deluxe, add bacon, chorizo or an egg on top. They also serve various kinds of fries, including their dill pickle fries with buttermilk ranch, and the spicy pico fries, with smoky mayo and pico de gallo.
The Hollows - 334 Avenue C South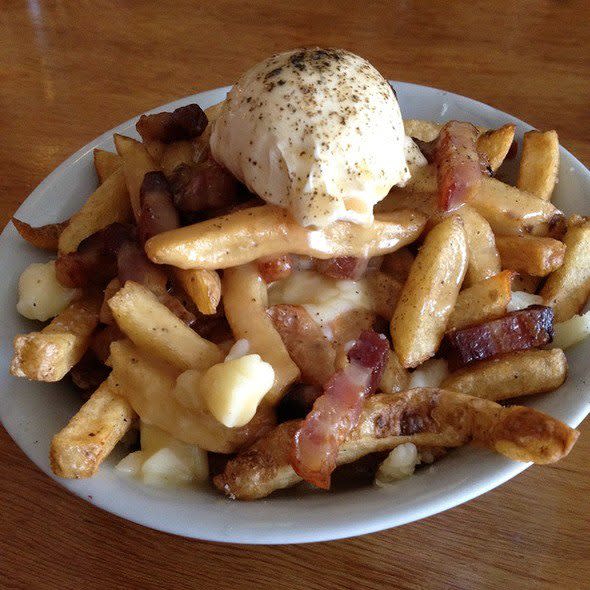 Photo via The Hollows
The Hollows is known for their Breakfast Poutine, which is served on their weekend brunch menu and includes chicken gravy, a poached farm egg, bacon and curds. If you really want to go all out for the most important meal of the day, add truffle mayo or local kim chi to your poutine.
The Yard & Flagon Pub - 718 Broadway Avenue
The Yard does a classic poutine with home-cut fries, cheese and gravy, and for extra you can add chicken or beef. Try their Obscene Poutine, where you can choose from a list of toppings that allow you to dress up your classic poutine. Options include fresh tomatoes, sautéed mushrooms, jalapenos and more.
Güd Eats Inc. - 2917 Early Dr.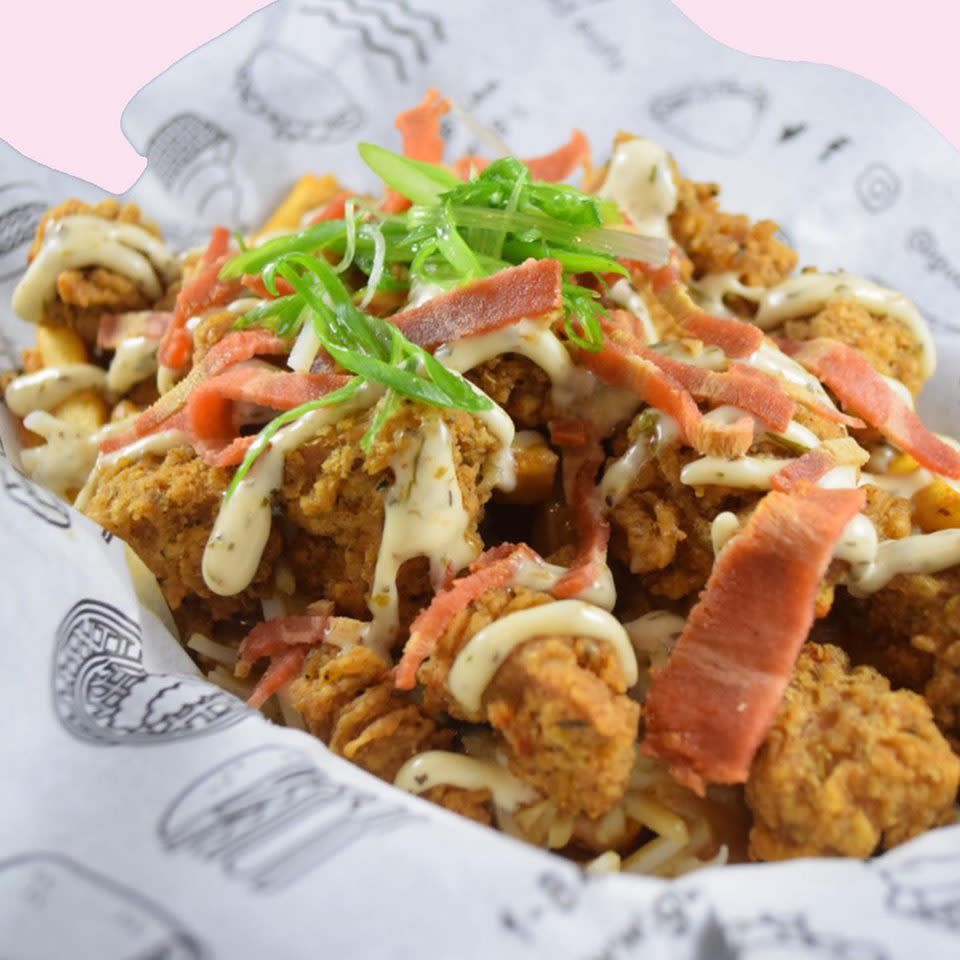 Photo via Robyn Chatlain
Güd's menu is entirely vegan, meaning their poutine is too! Try their southern style poutine, which is also gluten-free, or the Popcorn Chickn' Bacun Ranch Poutine, which features vegan popcorn chickn', dilly ranch, bacun and southern style gravy. They also have a loaded poutine, which is gluten-free, topped with a beyond beef crumble, chili mayo and chili cheese sauce.
Hometown Diner - 210 20th Street West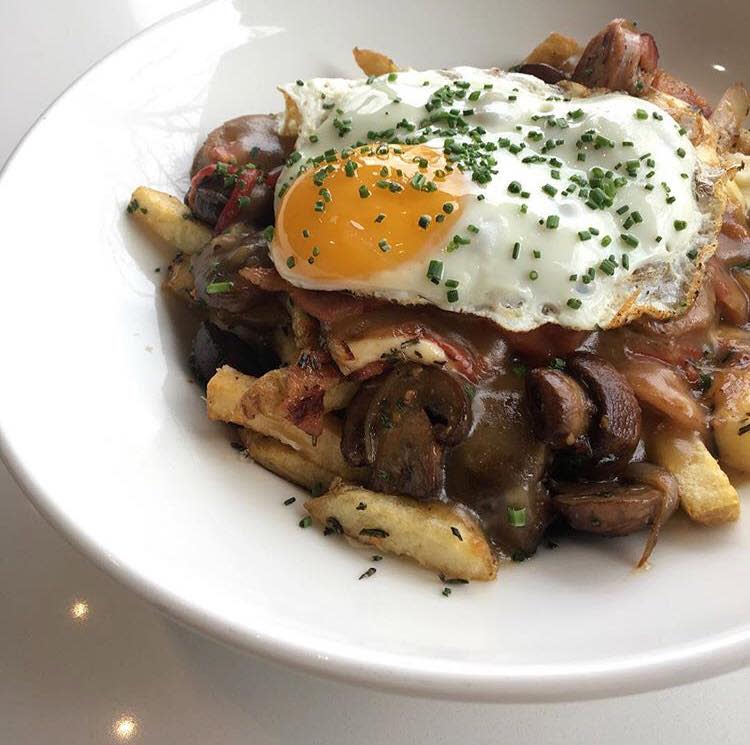 Photo via Hometown Diner
For a delicious breakfast or brunch poutine, check out Hometown and order their classic Hometown Poutine, which is loaded with bacon, sausage, sautéed mushrooms, caramelized onions, roasted red pepper and cheese curds. In keeping with the breakfast theme, the poutine comes with maple gravy and a sunny side egg.  
O'Shea's Irish Pub - 222 2nd Avenue South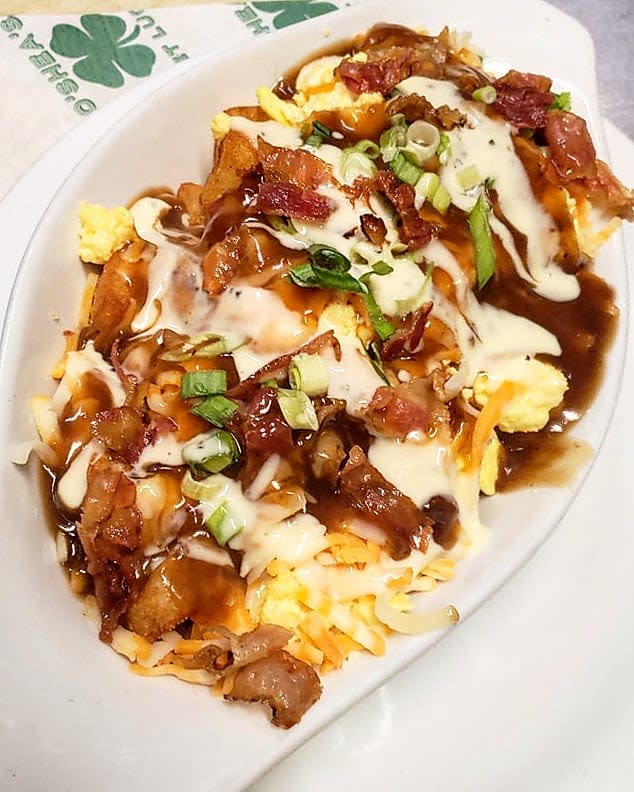 Photo via O'Shea's
O'Shea's does a classic poutine on their snack menu and also serves a breakfast poutine, complete with scrambled eggs, bacon, shredded cheese, gravy and hollandaise sauce, served on a bed of hashbrowns. 
Odla - 801 C Broadway Avenue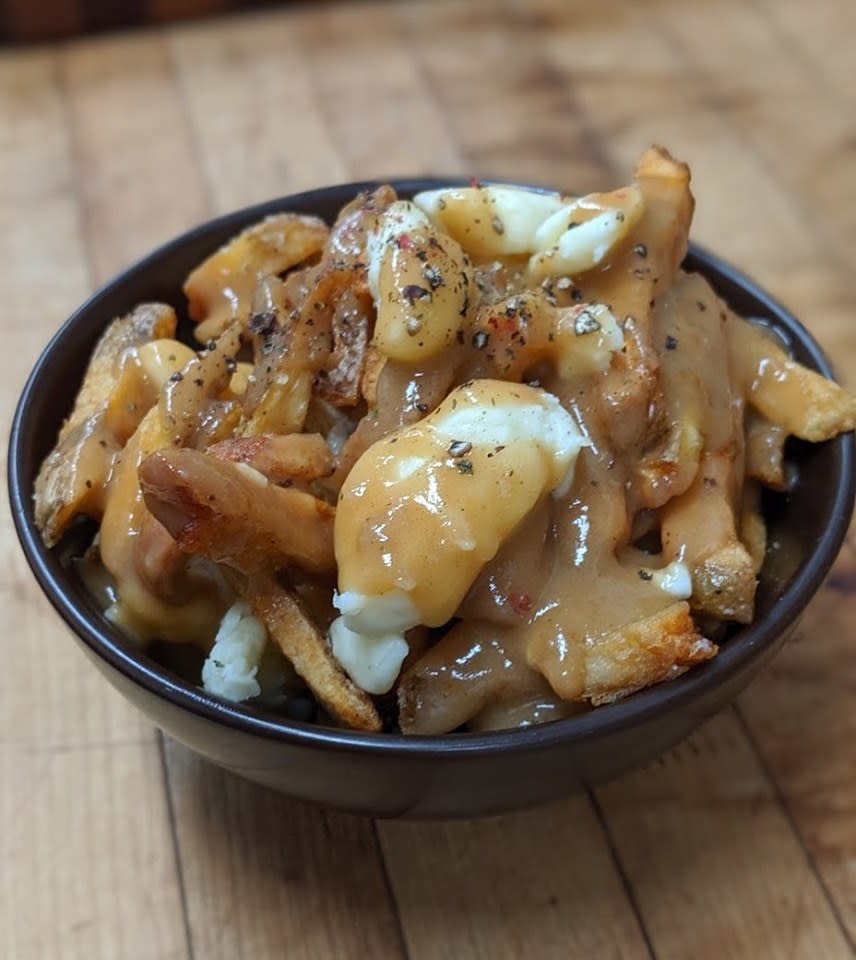 Photo via Carter Wreford
Odla's perfect for a delicious dinner out, but you can also have the best of both worlds with a side poutine option on their menu. Order something like roast pork loin or grilled steelhead trout and add a side of poutine with pork or mushroom gravy. Sounds heavenly!
The Rook & Raven Pub - 154 2nd Avenue South
The Rook & Raven does a prime rib poutine on their snack menu, and it's made with house fries, cheddar curds and red wine jus. This poutine is a meal in itself — loaded up with prime rib, it's a delicious local take on a classic fave.