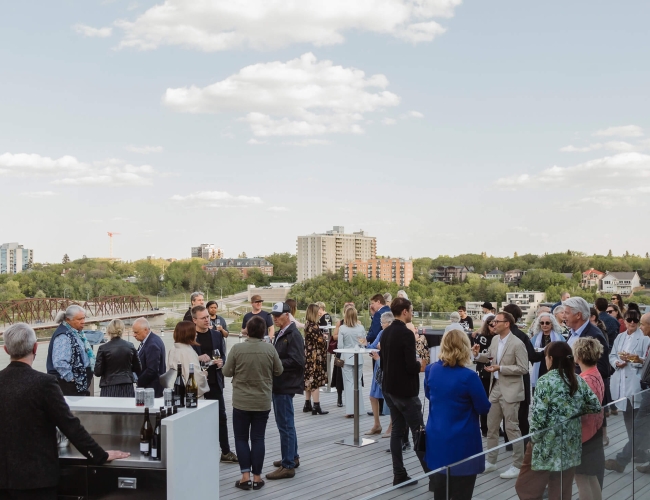 Business, Sport & Major Cultural Events
Saskatoon stands tall as a vibrant nexus for national and international gatherings, celebrated for our deep-rooted history and modern-day innovation. 
Our commitment extends far beyond mere hosting; we strive to create platforms that spotlight our city's talents and strengths to the world.
With each event, conference, or gathering, we don't just host — we celebrate, advocate, and elevate. Join us in this exciting journey of showcasing Saskatoon's brilliance to the world.
Our Sectors of Strength
At the core of our event acquisition strategy lies the focus on Sectors of Strength. This approach not only underscores the city's dynamic capabilities but allows the brilliant minds of Saskatoon to present their work on a global scale. By aligning our efforts with the province's trade and export sectors, we're driving more than just events — we're inviting investments and thought leadership to our community, positioning Saskatoon as a beacon of innovation and knowledge.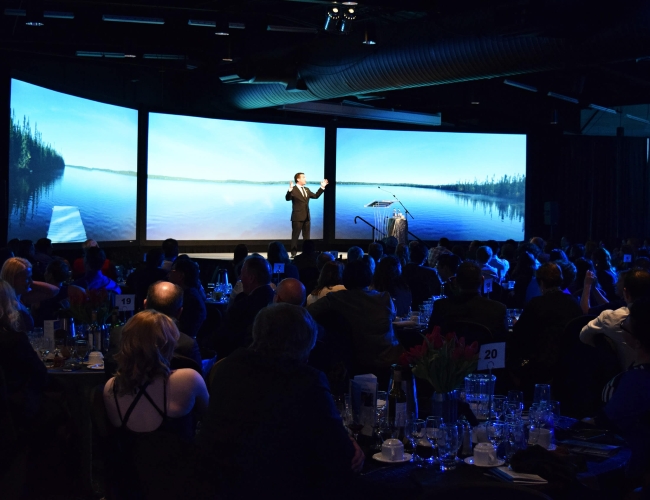 National Business Events — The Heartbeat of Saskatoon
Our city pulsates with the rhythm of national business events. Beyond providing platforms for discourse and networking, these gatherings also reflect our commitment to Truth and Reconciliation. Our partnership with the Saskatoon Tribal Council ensures that Indigenous territorial protocols are woven seamlessly into all events, fostering an atmosphere of respect, learning, and inclusivity. With an extensive network encompassing venues, hotels, service providers, and experience partners, we ensure our clients find the best Saskatoon has to offer. From tailored site visits to intricate planning, our dedication is to make every business event an unparalleled success.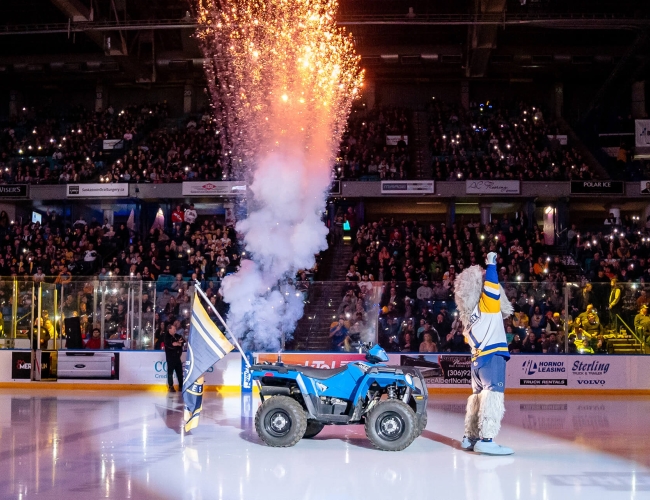 Sporting Events — Passion & Performance
Sporting events resonate deeply with the spirit of Saskatoon. We kickstart our initiatives with local sporting legends such as the Saskatchewan Rush, The Saskatoon Berries, The Saskatchewan Rattlers, and The Saskatoon Blades. These partnerships amplify visitation, ensuring that every game is not just an event but an experience. But our vision stretches beyond the local horizon. Collaborating with global partners, we're determined to bring international and national sporting spectacles to our doorstep. And if you have a groundbreaking idea for a festival, event, or sports gathering, know this: Saskatoon is ever-eager to incubate and celebrate fresh concepts, and we stand by to support and make it a reality year-round.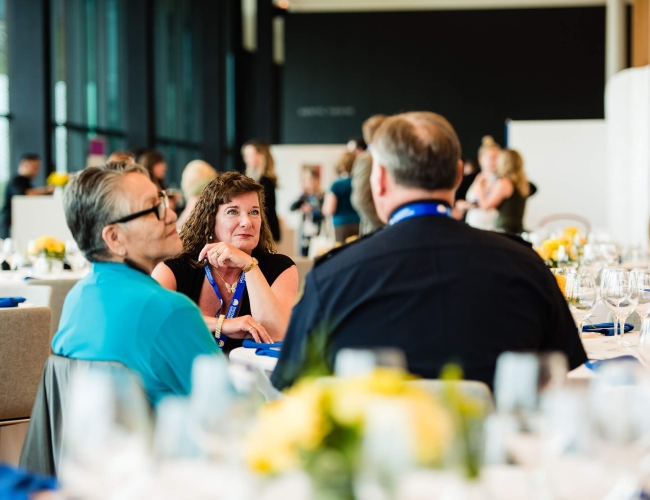 Community Benefits from Hosting
Saskatoon, with its deep-rooted history as a gathering place, naturally emerges as a prime destination for hosting meetings, conventions, and sporting events. But it's not just about placing our city on the map; it's about ensuring every facet of our community feels the direct, positive impact of these gatherings. By hosting these events, we're not just welcoming guests; we're weaving a tapestry of prosperity, growth, and togetherness that benefits everyone.
Here's how we ensure the entire Saskatoon community benefits:
Economic Upliftment: Every meeting, convention, or sporting event sparks economic rejuvenation. From hotels and restaurants to local entertainment venues, businesses see a surge in revenue. Our dedicated efforts to secure these events mean flourishing opportunities for local sectors.
Bolstering Hospitality: Our collaboration with event planners directly translates to a buoyant hospitality sector. More events mean higher hotel bookings for our partners and increased occupancy rates, reinforcing Saskatoon's reputation as a prime hosting destination.
Culinary Showcase: Saskatoon boasts a rich, diverse dining scene. Promoting this to event attendees not only provides them a taste of our culture but benefits our local restaurants and caterers, enhancing our culinary footprint.
Seamless Transportation: Events bring a surge in transportation demands. By assisting in the coordination of transport logistics, we ensure local providers, from taxis to shuttle services, thrive.
Cultural Flourishing: Saskatoon is a hub of culture and entertainment. Events often integrate cultural components, leading to heightened patronage for our local venues, museums, and theatres. This paves the way for cultural exchange and enhances the city's artistic spirit.
Retail Resurgence: We actively motivate attendees to dive into the city's shopping scene. This emphasis boosts local retail, driving sales and placing our local businesses at the forefront.
Deepening Community Bonds: Every event hosted reinforces community engagement. Whether it's local businesses sponsoring events or residents participating, these moments of collaboration deepen our city's bonds, fostering unity and shared pride.
By hosting these significant events, we're not just celebrating Saskatoon on the global stage; we're crafting a narrative of inclusive growth and prosperity. With every gathering, we're echoing the ethos that has defined Saskatoon for thousands of years, binding our past, present, and future in a continuum of shared success and unity.