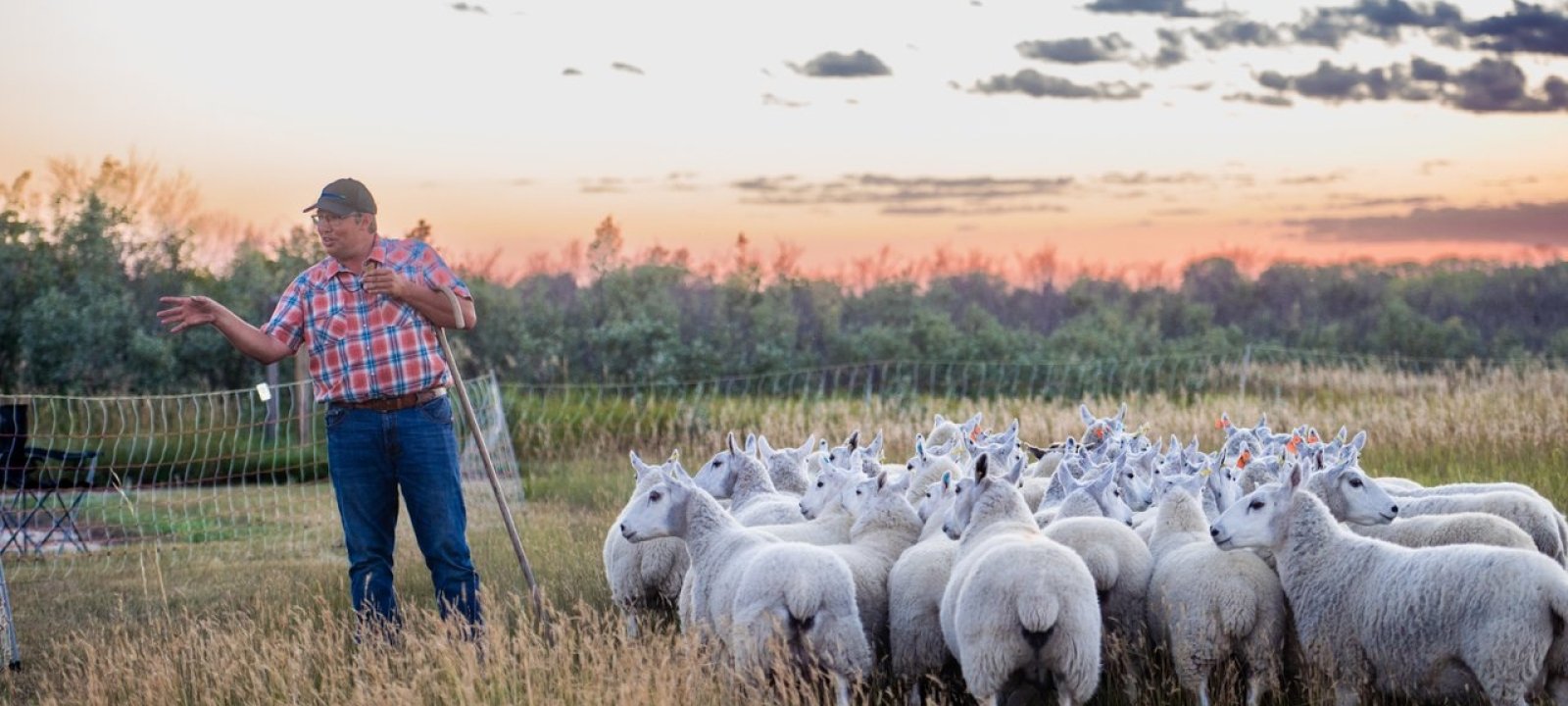 Saskatooning this September
Arts & Culture
,
Entertainment
,
Food & Drink
,
Families
The long, sunny, warm days of summer are nearly behind us but there are still tons of fun events coming our way! September will be filled with street fairs, sporting events, fireworks, and
The long, sunny, warm days of summer are nearly behind us but there are still tons of fun events coming our way! September will be filled with street fairs, sporting events, fireworks, and opportunities to learn and connect with the community all while enjoying the crisp fall air and the emerging fall colours.  Want to know more about the upcoming events in September? Join me below to find out!  
Culture 
2023 Nutrien Fireworks Festival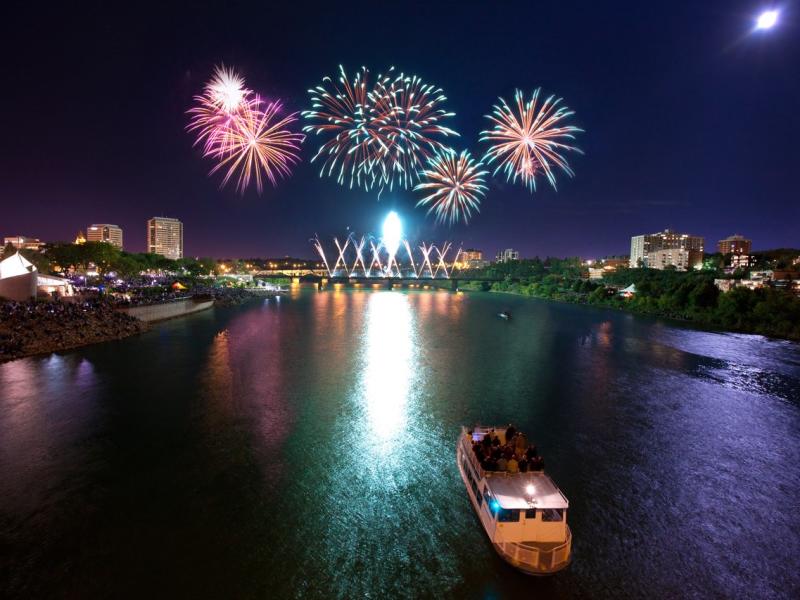 Nutrien Fireworks Festival is back for another year with what is sure to be a spectacular show on both September 1st and 2nd! The festival aims to celebrate "Strength and Community Connections" through firework shows choreographed to music and created by different artists. On September 1st the show will be created by an international designer while the show on September 2nd will be created by a local artist. Make sure to stop by Riverlanding to enjoy food and entertainment before the fireworks light up the night sky! 
Broadway Street Fair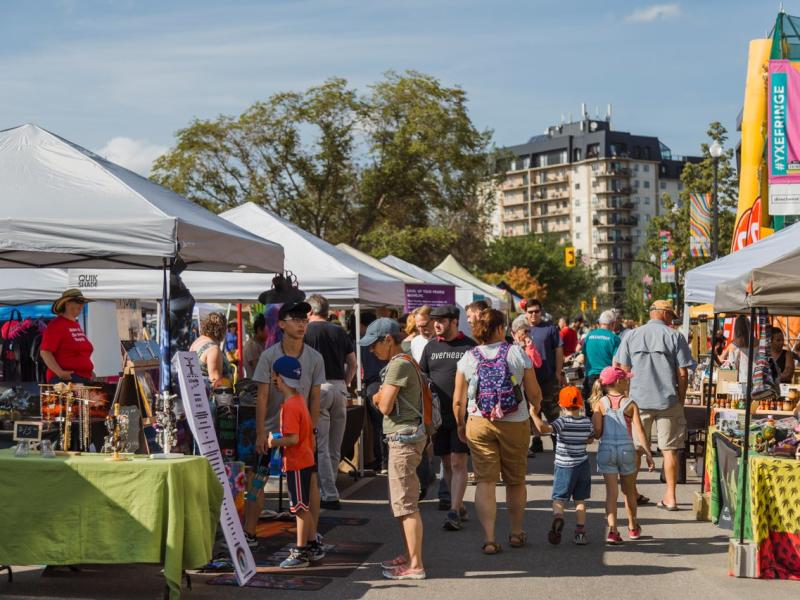 On September 9th, head down to the Broadway Street Fair to enjoy a full day of entertainment, sidewalk sales, local foods, and culture. The street fair runs from 10am to 5pm which will give you plenty of time to fully embrace all the street fair has to offer! Check out their website for more information.  
Urban Canvas Street Party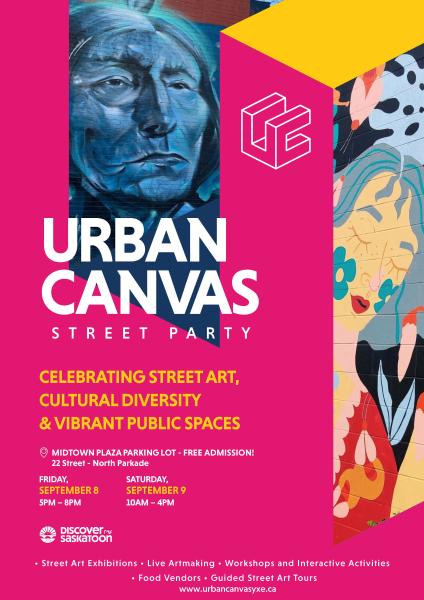 Join us at the Urban Canvas Street Party on September 8th and 9th for a vibrant celebration of artistic expression, urban creativity, and cultural diversity in the proposed Downtown Events & Entertainment District.  Together we will embrace the impressive local art scene with music, art battles, murals, a pop-up skate park, local food trucks, and more! This event is free and all ages are welcome.  For more information, check out this link.  
33rd Street Fair 

photo credit: 33 Street BID
Saskatoonians are lucky to have yet another exciting street fair to attend this September! The 10th annual 33rd Street Fair will be taking place on September 16th where you can enjoy local food, music, and unique vendors, booths, artists and boutiques.  Come embrace your community at this free family friendly event!  
CUMFI's Métis Cultural Days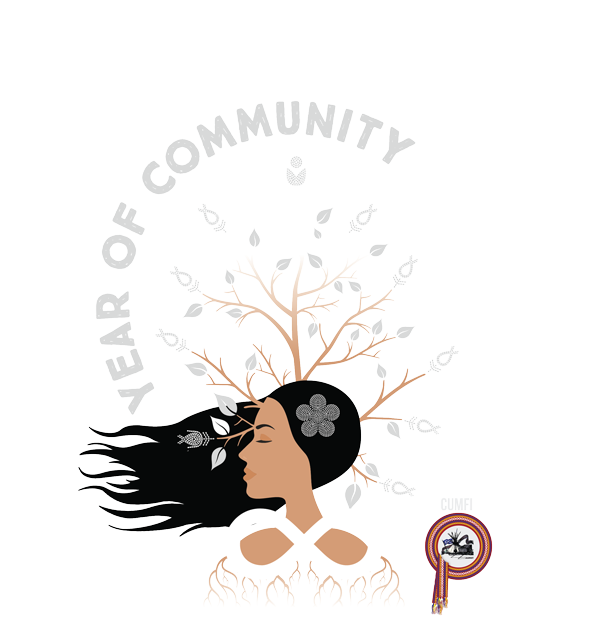 Photo credit: Cumfi 
Saskatoon's Métis Cultural Days are back for another year at the Western Development Museum to celebrate and embrace the métis culture while taking the opportunity to educate the community about their vibrant culture.  This year, the cultural days theme is 'Year of Community' which will support attendees desire to learn from Elders, listen to stories of history, try traditional foods, and enjoy cultural art and dance.  Come enjoy a fun day of learning and celebrating culture!  
Open Cockpit Day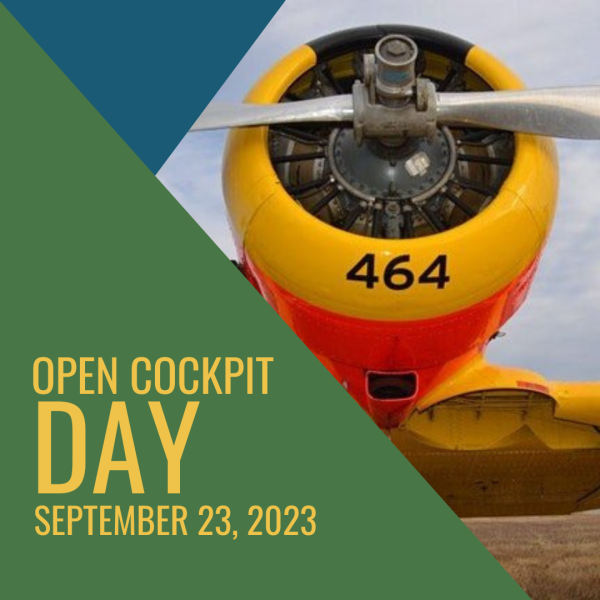 Photo credit: Saskatchewan Aviation Museum 
Have you ever wanted to see inside a cockpit and find out what it really takes to be a pilot? Open Cockpit Day at the Saskatchewan Aviation Museum on September 23rd is your chance to get up close and personal with the amazing machines that helped shape the history of Aviation, particularly in Saskatchewan.  This fun event is family friendly and open to all ages!  
Culinary 
Meewasin Grazing Dinner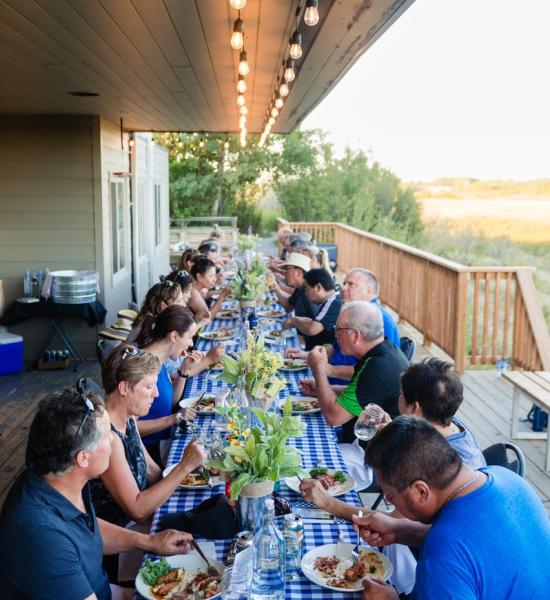 Join Meewasin Valley Authority and Odla for a one-of-a-kind experience at Beaver Creek Conservation Area this September! With multiple dates to choose from, Meewasin's Grazing Dinner will allow guests to fully immerse themselves in the sights, smells, and sounds of the prairies while learning about the importance of the land.  Following a guided hike, guests will be treated to a delicious farm to table 3-course meal prepared by Chef Scott Dicks and the team from Saskatoon's Odla.  This immersive unique experience is one you won't want to miss! To grab your ticket and for more information, check out Meewasin's website.  
Sports 
Saskatchewan Huskies vs. Regina Rams – Homecoming Football Game 
Bring your loudest cow bell to Griffiths Stadium on September 8th to cheer on the Saskatchewan Huskies as they kick-off their season by taking on the Regina Rams.  Make sure you arrive early so you can take part in the family friendly activities in Rally Alley, located beside the stadium.  The pre-game event will include food, games, giveaways, entertainment, and more!  To grab your tickets for the upcoming game or any of the regular season games, check out their website.