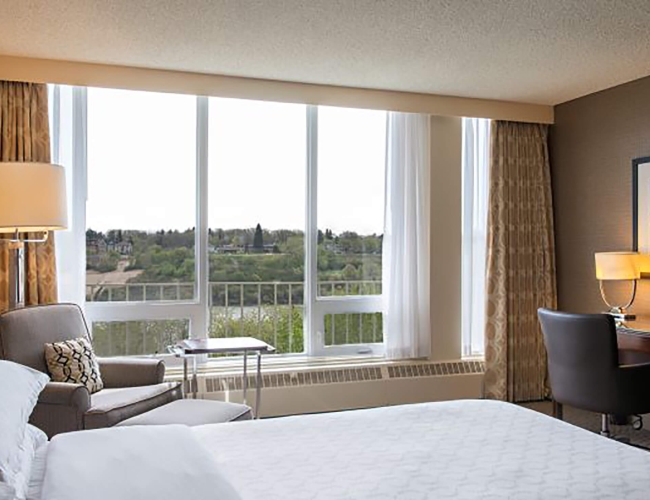 Saskatoon Accommodations
We want you to feel right at home during your time here in Saskatoon, and our impressive range of event-friendly hotels are here to help do just that. 
Treat your guests to warm welcomes and modern, fully-equipped guest rooms with convenient, on-site event spaces just steps away — whether you're looking for a boardroom or ballroom, unique meeting venue or state-of-the-art convention centre.
Accommodations With Event Space
Many of Saskatoon's top hotels offer meeting and convention spaces suitable for large groups, so you can host both your event and your delegates all in one convenient, central, and inviting location.
Additional Accommodations
Saskatoon boasts a wide range of hotels ideal for smaller gatherings, complete with on-site boardroom and meeting spaces, enticing dining options, and our signature prairie hospitality.