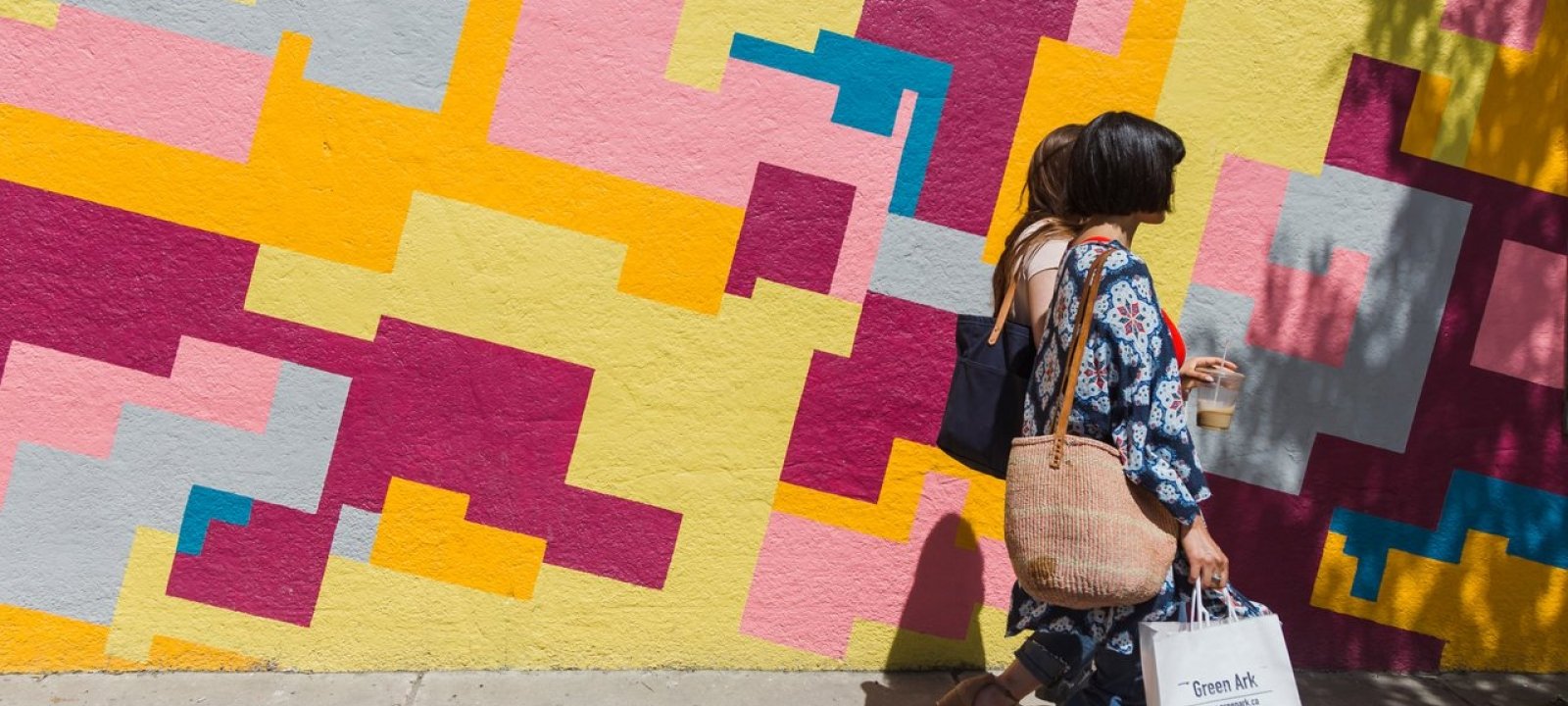 Where to shop for locally made souvenirs in Saskatoon, Saskatchewan
Saskatoon is a town of makers and there's no better souvenir from your time spent in this prairie town than something made locally. I've rounded up my favourite stops around town for the most
Saskatoon is a town of makers and there's no better souvenir from your time spent in this prairie town than something made locally. I've rounded up my favourite stops around town for the most desirable souvenirs to give to loved ones back home, or some of them may simply find a spot in my home.  
Ode to the Saskatoon Berry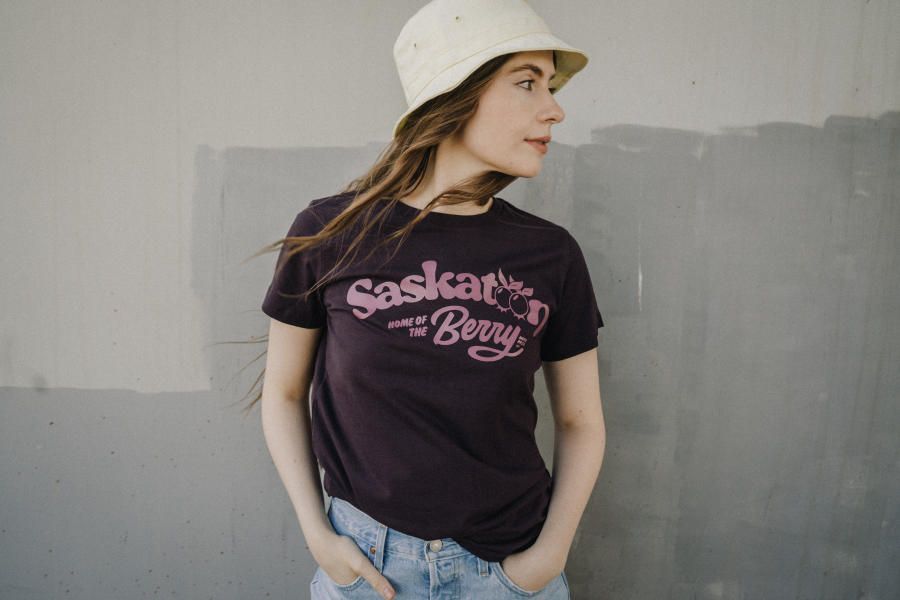 Photo via Hardpressed Print Studio Inc
Leave it to the folks at Hardpressed Printing Studio to have locals wearing their Saskatoon berry pride in the form of a t-shirt. Aptly coloured, this purple-hued shirt proudly exclaims how Saskatoon is home of the Saskatoon Berry (available in both unisex and female sizes). Or opt for a shirt promoting the famed Saskatoon berry pie (also available as a tote bag). Unique and one of a kind, this apparel is sure to be a conversation starter when returning home.
Prices from $38.50 for a t-shirt and $88.00 for the sweatshirt. 
Only in Saskatchewan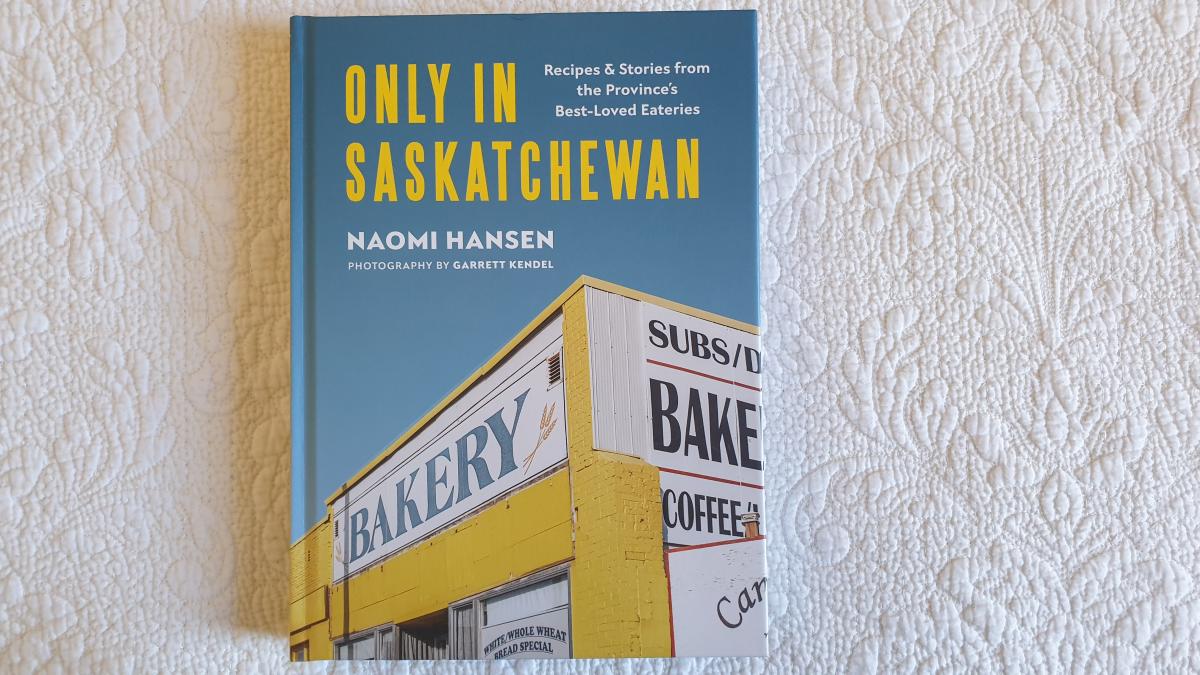 Part travel guide, part travel memoir and part recipe book, Naomi Hansen's Only in Saskatchewan book is a must-have for those who appreciate the nostalgia food brings such a special memory, place or life moment.. With no shortage of recommendations throughout the province, the Saskatoon chapter features stories and recipes from Saskatoon favourites including the Odd Couple, Baba's perogies and Botté Chai Bar, highlighting the diversity of the city's food scene. 
Sold at Turning the Tide, and independently owned shops including HardPressed and the Western Development Museum's gift shop. 
Printed price is $45.
A useful, and pretty addition to the kitchen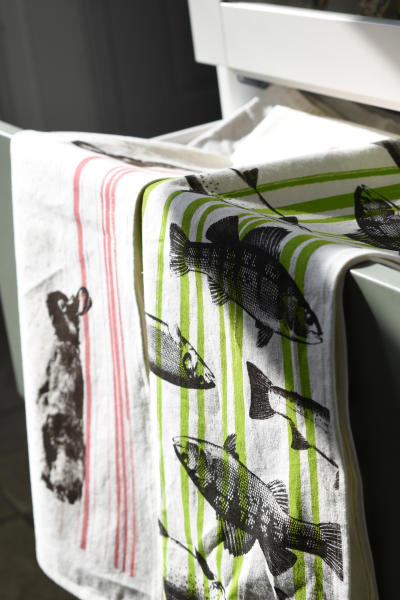 Photo via Walden Sweet
When it comes to sustainable souvenirs, I love these screen printed tea towels Dana and Wayne from Walden Sweet create using a blend of organic linen and cotton. With images of birds and bunnies (to name a few options) these towels are screen-printed using eco-friendly inks. This souvenir may not scream Saskatoon, but with the practicality and the frequency of use, this tea towel is sure to bring back happy thoughts of the city of bridges. 
Available for purchase at the Remai Modern's Art and Design Store, The Better Good or online at waldensweet.com.  Prices from $17.99. 
Sap & Seedling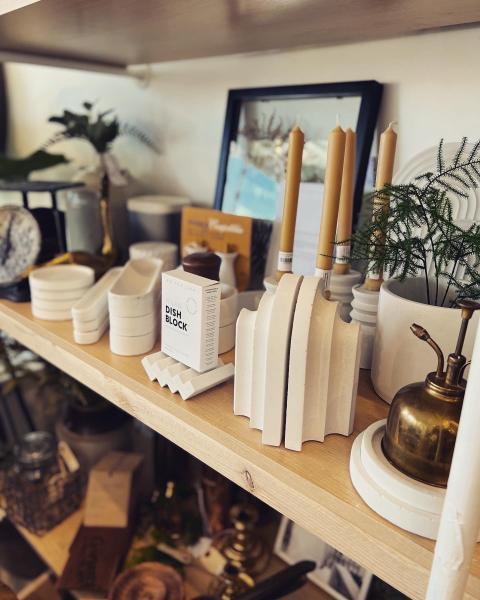 Photo via Sap & Seedling
Move over brass candlesticks. The folks behind Sap & Seedling, a carefully curated shop featuring vintage and artisan goods with a focus on sustainability and comfort, have created an enviable line of hand-poured candlestick holders in three different shapes and sizes. The colours range from natural to a touch of pink pigment. Purchase one or cluster a few together for your next dinner party.
Prices range from $12-18 depending on the style.
Twig & Squirrel's Gallery Shop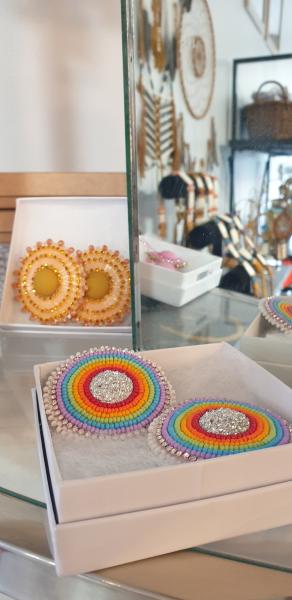 I couldn't pick just one item from this independently owned gallery shop in Riversdale to take home!  Displaying the works of local Indigenous artists and makers, the selection of hand-beaded jewelry - namely earrings - in a variety of shapes and colours is inspiring. So much so I was lusting over a few pairs.
Prices vary depending on size and design intricacy.