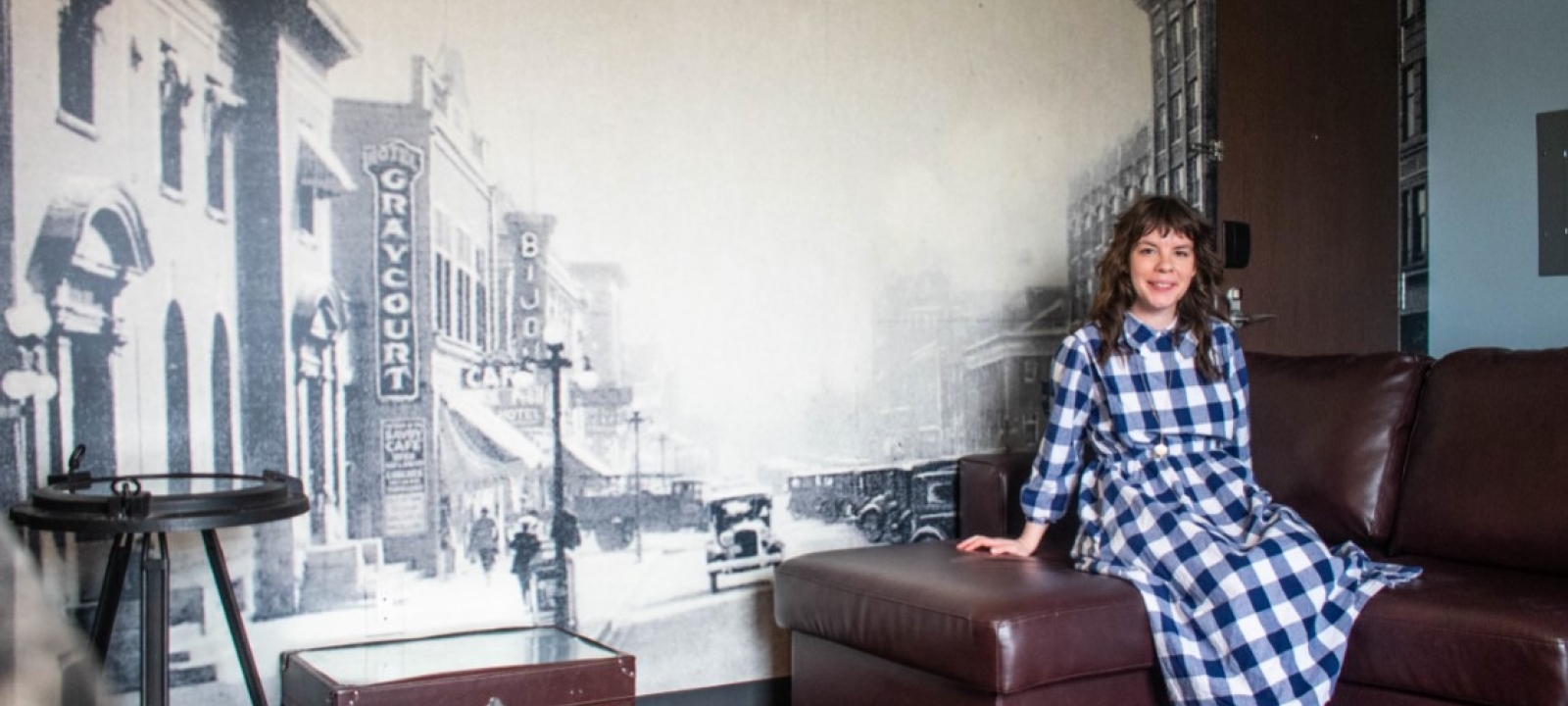 Unique Hotels in Saskatoon
Want a staycation that makes you feel like you've blasted off to a different world? Or a vacation that sends you back in time? What about a chance to go strolling through the jungle without leaving
Want a staycation that makes you feel like you've blasted off to a different world? Or a vacation that sends you back in time? What about a chance to go strolling through the jungle without leaving the country. You can do all of this in Saskatoon!
I got the opportunity to check out the themed rooms at the Travelodge and I just had to take it. The Travelodge in Saskatoon has 10 themed rooms featuring five different themes. The themed rooms are down  the hallway leading to the pool so they are the perfect place to stay if you're in town for a hockey tournament or wanting to book for a themed birthday party. My goal was to dress up in every theme and take some awesome selfies but I ran out of time… for now… "Under the Sea" selfie coming soon, I just need to get my hands on one of those mermaid tails!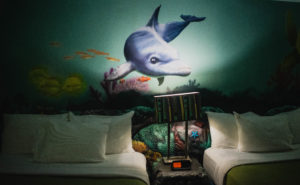 The five themes are: (you probably guessed the first one) Under the Sea, Space, Hockey, Cars, and Castle. They are all wonderful! The TV stands in the hockey-themed rooms are Zambonis and have the Saskatoon Blades Logos on them! The space rooms have glow in the dark galaxies on the wall, and there are tire track on the rugs in the car-themed rooms.
These themed rooms are the perfect place to let your imagination run wild! I'm dreaming of a Game of Thrones viewing party in the castle-themed room! Who's in?!

If you know me, or if you've creeped me on Instagram, you know I am obsessed with anything vintage! Vintage dresses, vintage furniture, vintage wallpaper I want all of it! So I was especially excited to check out the "Back In Time" themed room at the Home Inn and Suites. I put on my most vintage-prairie-girl dress and headed over.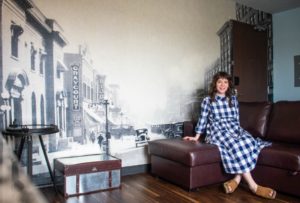 The Home Inn and Suites teamed up with the Western Development Museum (eeee, we love a good collaboration story) to create this "Back In Time" suite. The suite has a feature wall with a blown up black and white photo of Saskatoon that is just calling out to be a photo backdrop. It also has a comfy couch, a king bed, and best of all a second bedroom for the kids.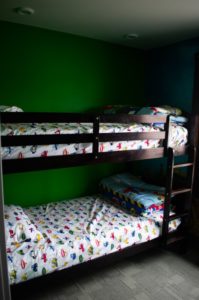 The second bedroom is tractor-themed, has bunk beds, and a second TV! So you can watch Dateline in the main room and let them enjoy their Paw Patrol on their own!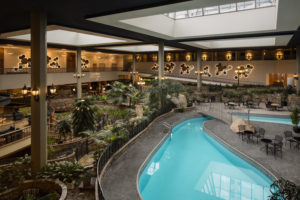 Photo Courtesy of The Saskatoon Inn
The Saskatoon Inn courtyard is a little paradise in the  city. Its tropical plants and lazy brook make it the perfect, quiet refuge for a busy traveler. If you are coming to Saskatoon for days jam-packed with meetings and don't have time to get out and go #Saskatooning, the Saskatoon Inn might be the right place for you.