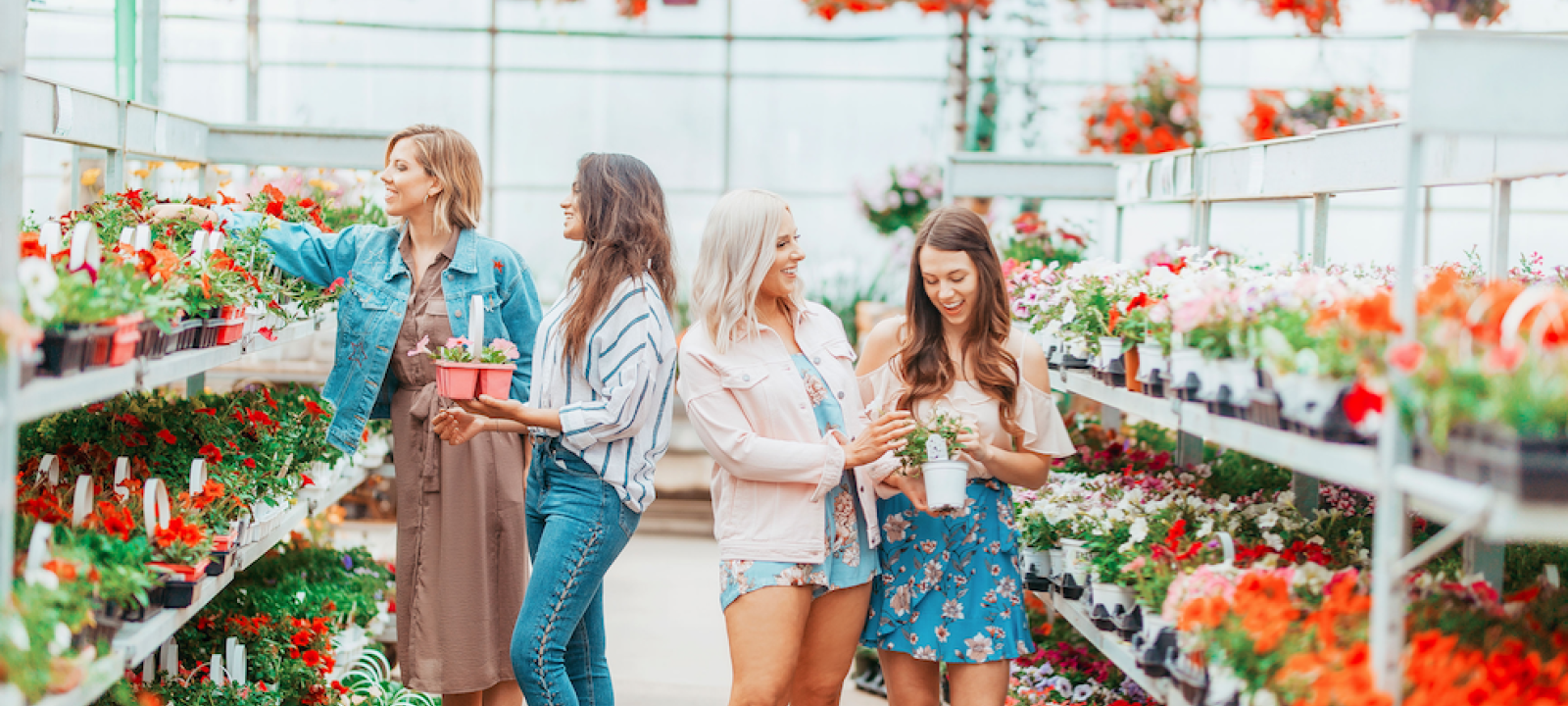 The ultimate girls trip to the city
Arts & Culture
,
Entertainment
,
Fashion
,
Food & Drink
,
Outdoors & Adventure
If you're planning a girls trip to the city, Saskatoon is home to plenty of amazing places that offer lots to do, see, eat and drink, to keep you occupied on a day or weekend trip. Whether you're into
If you're planning a girls trip to the city, Saskatoon is home to plenty of amazing places that offer lots to do, see, eat and drink, to keep you occupied on a day or weekend trip. Whether you're into lounging at the spa, doing something active or sampling the city's best food and drink, look no further than YXE for your next outing. Grab your girls and get ready for tons of fun and amazing memories!
Shop
Dutch Growers - 1818 Central Ave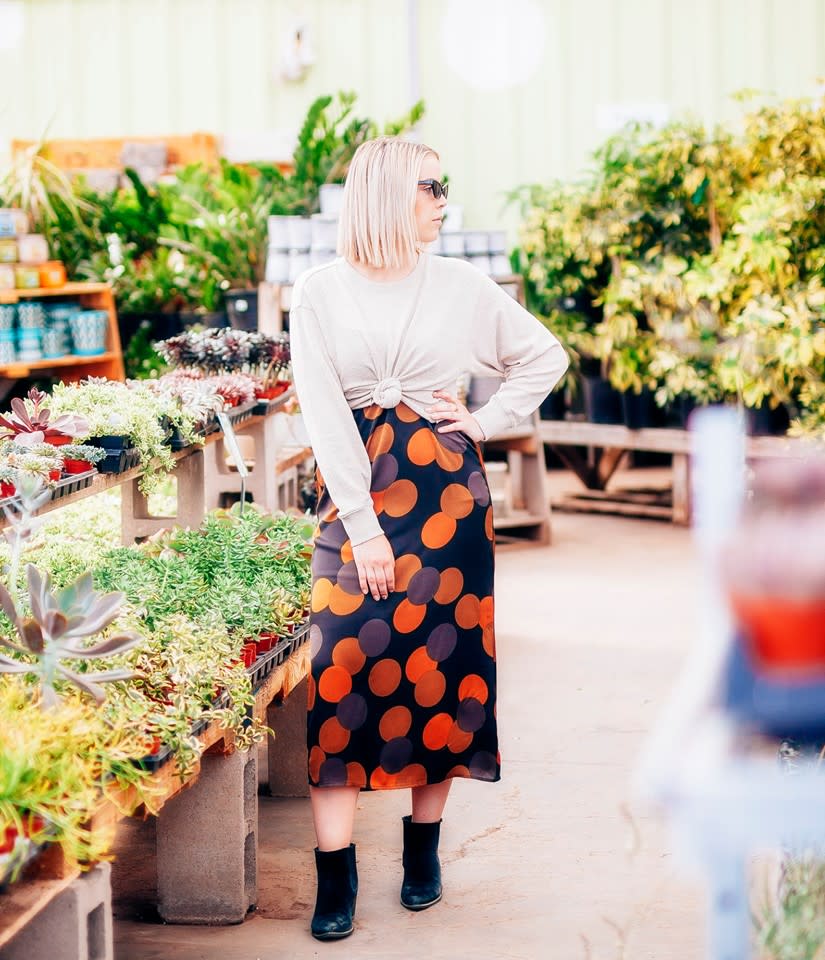 Photo via Ireland Jones Photography / @irelandjonesphoto
Dutch Growers has an amazing selection of fashion, home, garden and giftware, meaning you're sure to have plenty to keep you occupied. They also have the city's best selection of Matt & Nat bags, including tons of colours and styles to choose from.
Soul Paper - 118 20th St West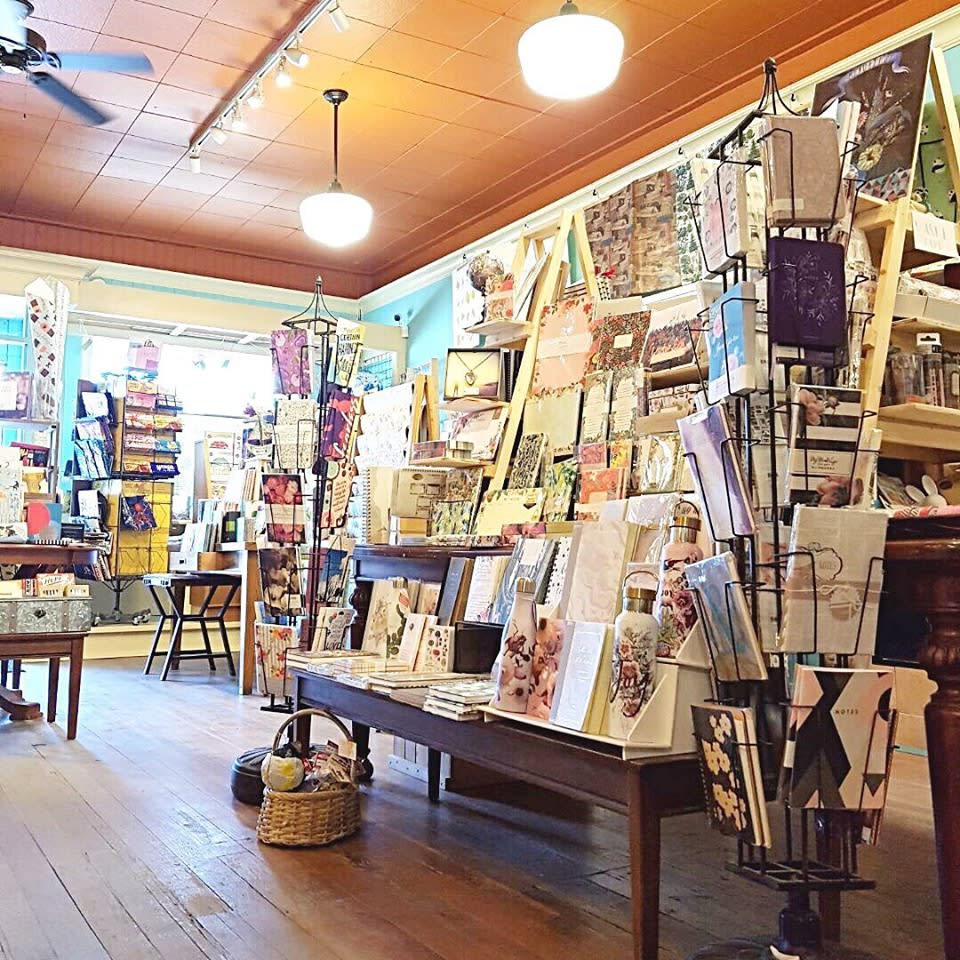 Photo via Soul Paper 
Soul Paper has the cutest selection of stationary, cards, gift wrap, pens, notebooks, and everything you could possibly need to create adorable crafts. It's a haven for anyone who loves decorative paper anything, and its close location to local favourites like the Saskatoon Farmers Market, Drift Sidewalk Cafe, and Hometown Diner, make it perfect for a post-brunch browse.  
Alchemy Clothing & Salon - 615 2nd Ave North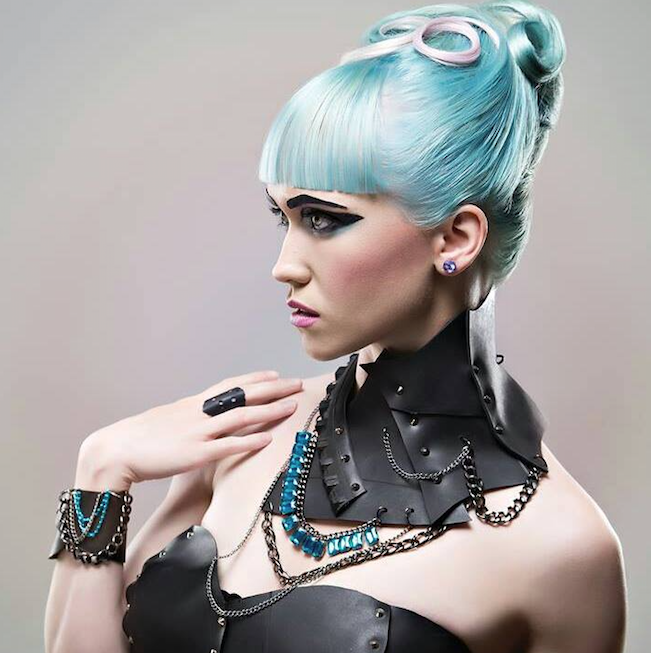 Recycled Tire Wardrobe: Melissa Squire (owner of Alchemy) / Makeup: Jennilee Cardinal-Schultz - Green Tree Beauty (available at Alchemy) / Hair: Sara Whyte / Photographer: Warne Noyce / Model: Miss Moth
Check out Alchemy for locally made clothing and accessories from Saskatchewan fashion designers in unique styles, with a focus on sustainability. Alchemy is also home to a salon and tattoo shop, if you want to get your hair or ink done.
Do
Persephone Theatre - 100 Spadina Crescent East

Photo via Persephone
The city's Persephone Theatre in the Remai Arts Centre is a great spot to plan a lovely evening out, and catch new or classic theatre, a musical or a local production. Head there early and enjoy a glass of wine or a cocktail before the show.
Get tickets ahead of time to the SSO and enjoy a night of live music. This is a great opportunity to get dressed up, grab a delicious dinner beforehand, and then enjoy a glass of wine as you sit back, relax, and listen to the smooth notes of the symphony for the evening.
Black Fox Farm & Distillery - 245 Valley Road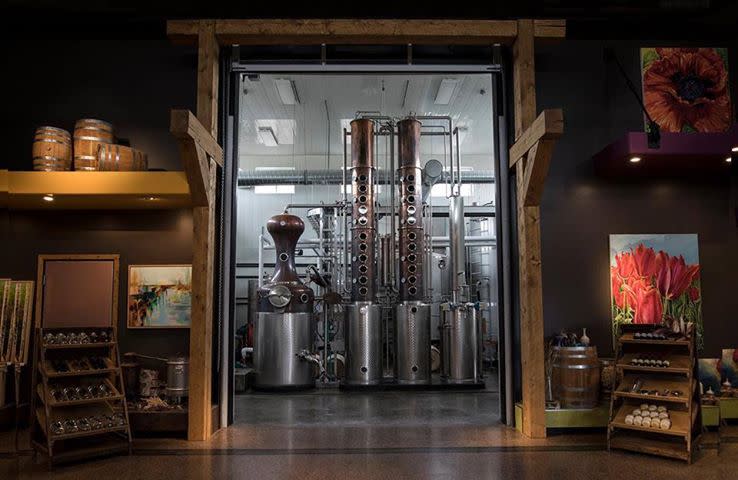 Photo via Black Fox
Visit Black Fox to sample some locally-made spirits and take some home too! You can book a tour of the farm or distillery, and they also offer classes in flower-arranging, cocktail-making, and during the holidays, wreath-making.
Eat & Drink
Living Sky Cafe - 245 3rd Ave South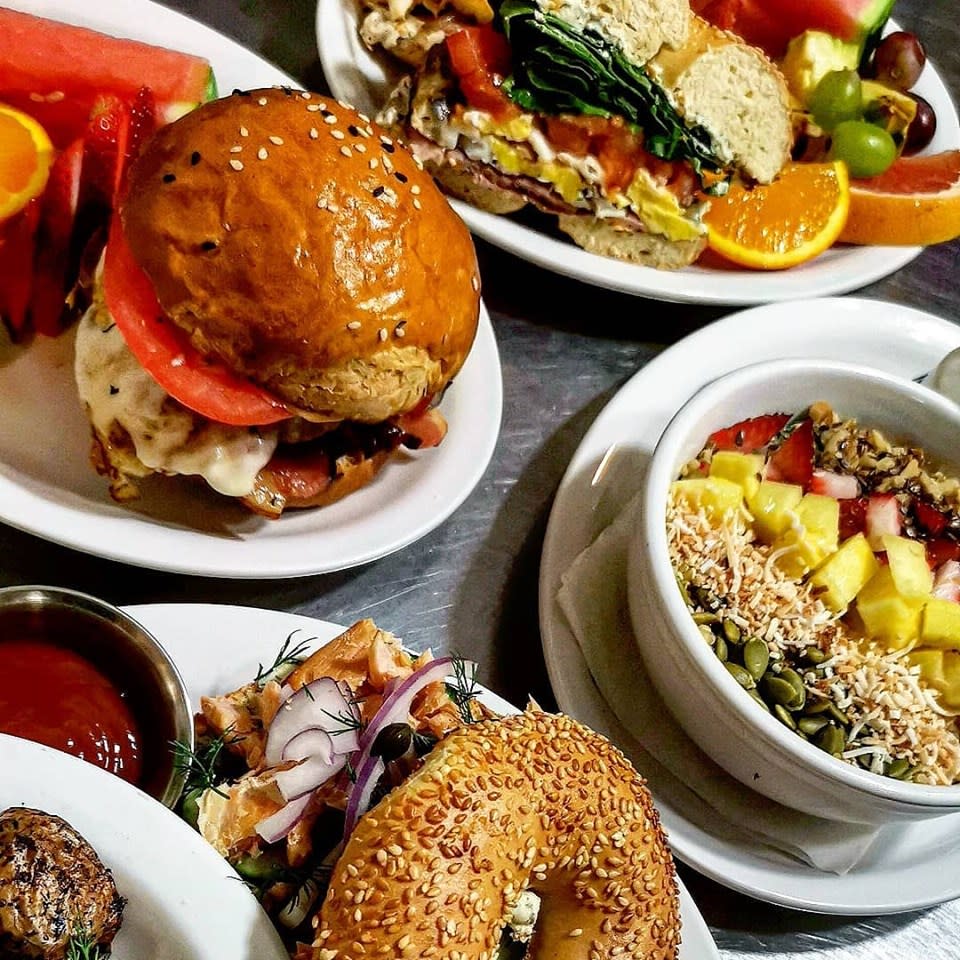 Photo via Living Sky / @tay_lsc
This cute little cafe is a great downtown spot for grabbing breakfast, lunch or coffee, and they have lots of gluten-free and vegetarian options too. Try the brie and bacon sandwich on a toasted baguette, or the green goddess quiche for breakfast. Its central location makes it a great starting point for walking through downtown afterwards.
Odla - 801 Broadway Ave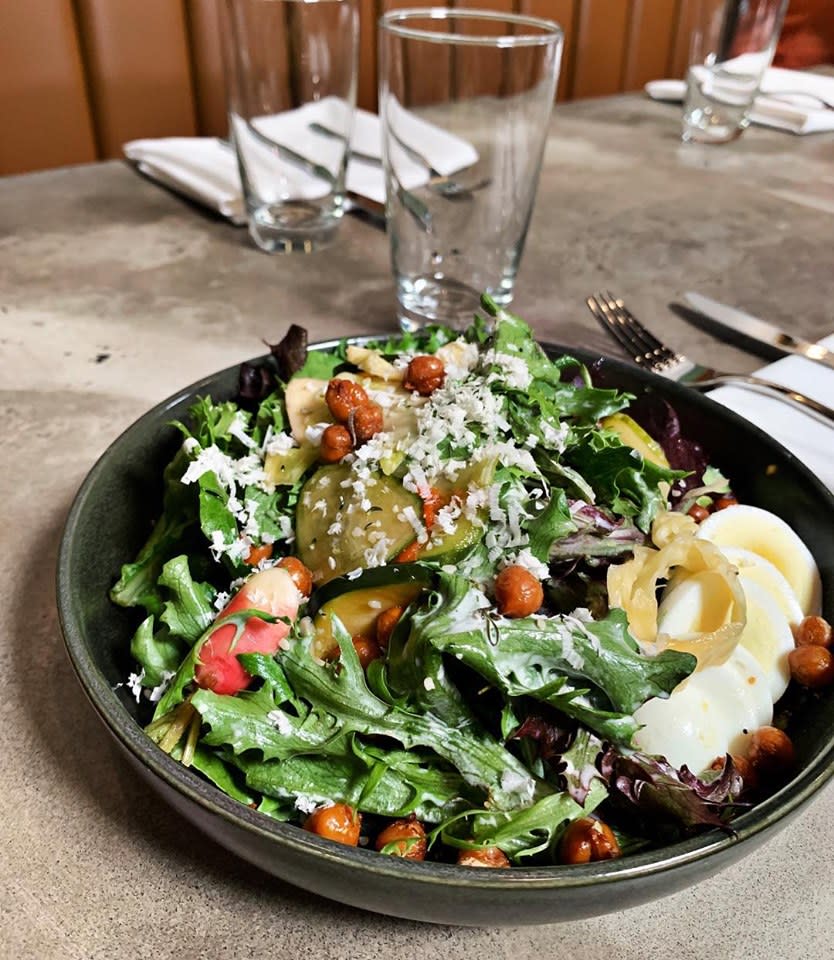 Photo via Odla / Darby Sutherland
Odla is both a market and restaurant, supplied by local goods from Farm One Forty. At the restaurant, try the butter poached northern pike, and the zucchini lemon cake for dessert. After dinner, stock up on take-home goodies at the market like on-tap honey and cellared fruits and veggies.
Shift Restaurant - 102 Spadina Crescent East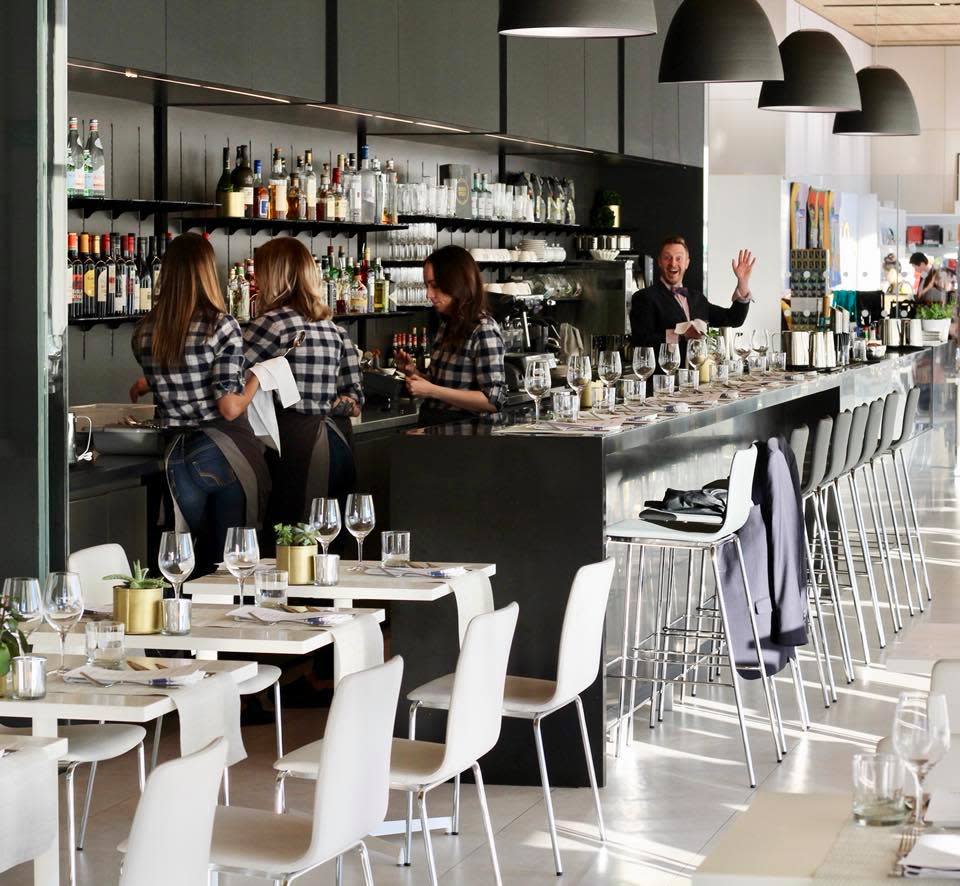 Photo via Shift Restaurant
For gorgeous views of the South Saskatchewan River and a unique modern atmosphere, check out Shift. Their food and cocktails are delicious and a perfect way to unwind after a day of shopping and taking in the city. If you're visiting in warmer months, be sure to check out their patio, which is right along the river valley.
Stay
If you are looking to do a weekend stay, there are several beautiful, historic hotels that frame YXE's downtown. For the full Saskatoon experience and to be right on the river, check out the Delta Bessborough, which is the city's iconic historical landmark. The Bessborough has a delicious Sunday brunch and is home to the Damara Day Spa, so you can relax with a pedicure, massage or facial.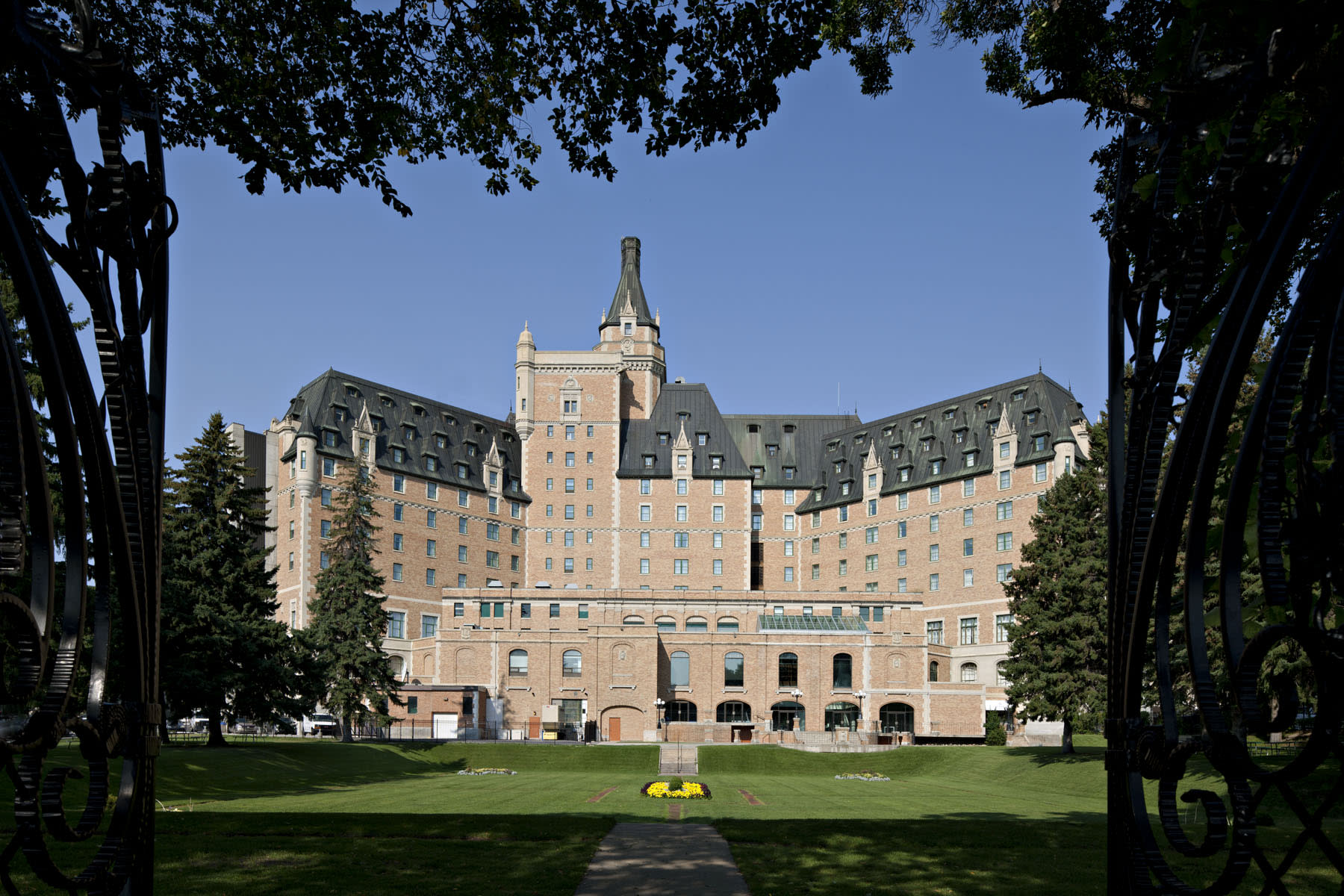 Photo via Delta Bessborough
If you want a great hotel complete with a pool and hottub (and waterslide!) check out the Sheraton Cavalier. It's also home to Carver's Steakhouse, which offers fine dining, decadent desserts and an extensive drink menu. 
Cover photo via Ireland Jones Photography / @irelandjonesphoto / Dutch Growers