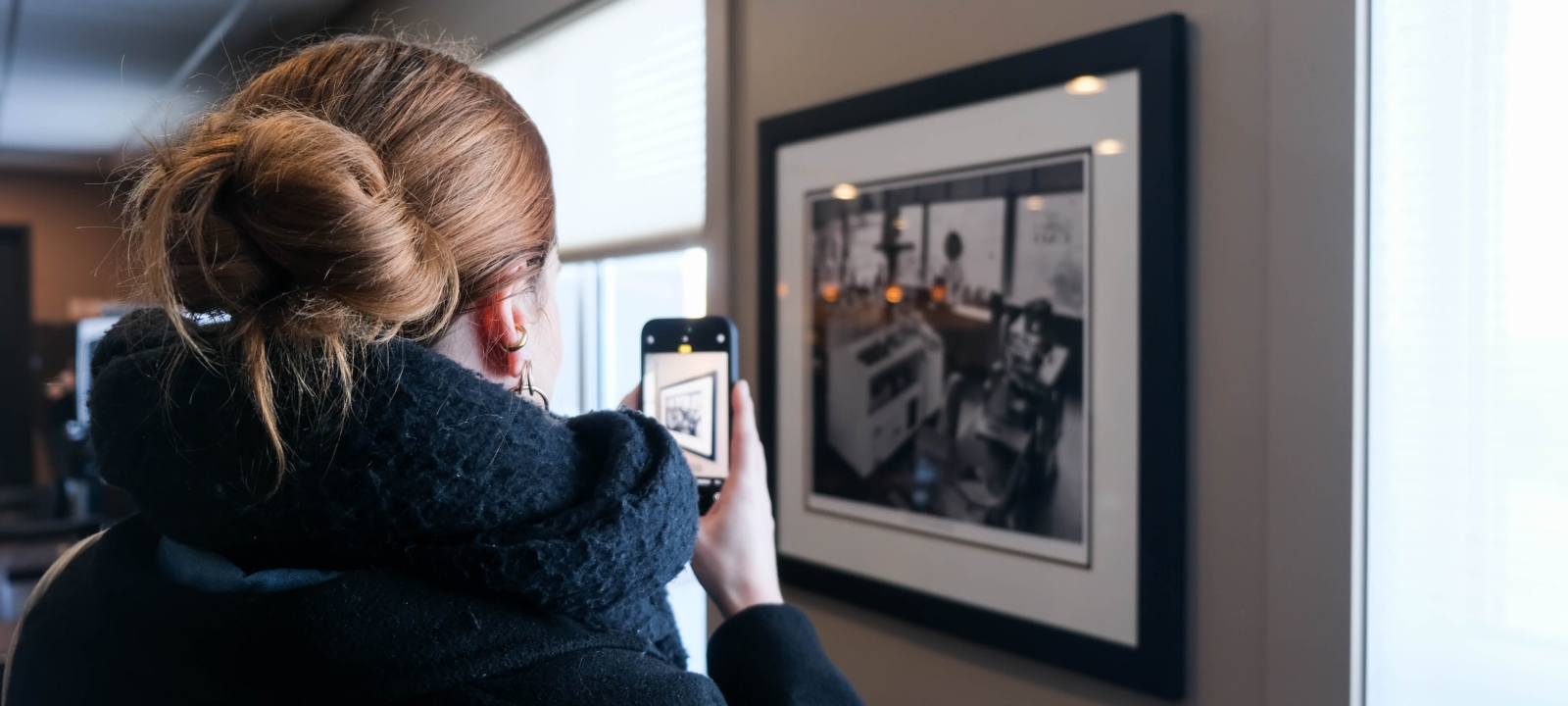 Travel back in time at the Best Western Blairmore
If you haven't stayed at the Best Western Blairmore before, here is a bit of a background on the hotel. Conveniently located near the Shaw Centre, the Best Western Blairmore has everything you need
If you haven't stayed at the Best Western Blairmore before, here is a bit of a background on the hotel. Conveniently located near the Shaw Centre, the Best Western Blairmore has everything you need and is within walking distance to shops and restaurants!
They also have all these iconic historic Saskatoon photos throughout the property, and I will share a few that I really enjoyed in this blog!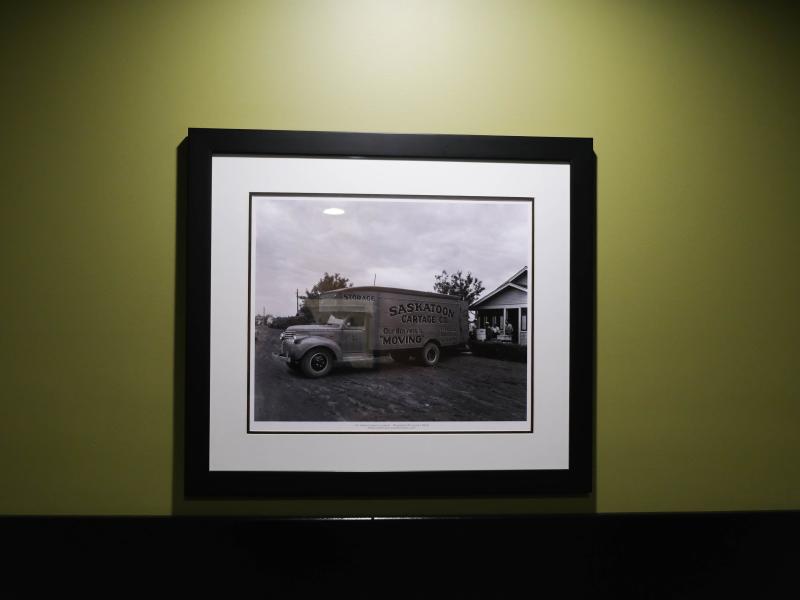 Photo credit: Darby Sutherland  
When you stay at the Best Western Blairmore, you can enjoy their amazing complimentary breakfast! You not only get your choice of eggs, waffles, fruits, and an assortment of cereal and yogurt, but you can also use their fancy coffee machine with so many yummy options (Darby and I had to try it out, of course).
Fun fact* I don't drink coffee, so I got a hot chocolate; it was so good!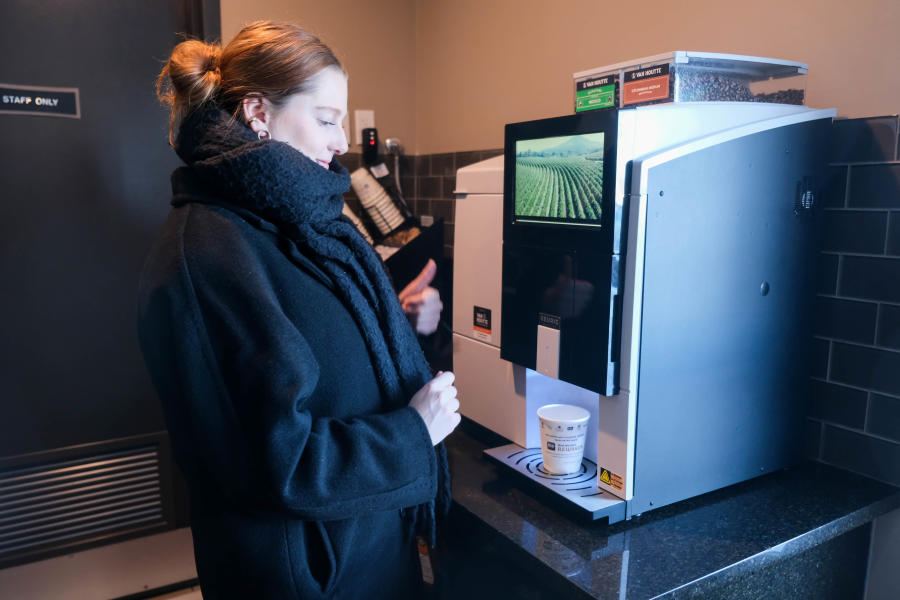 Photo credit: Darby Sutherland 
After getting our hot beverages, we then headed to their pool and gym area! My favorite part of the gym was the old-school gymnasium images. It really added to the vibe of the room and was so fun to see what they use to wear back then.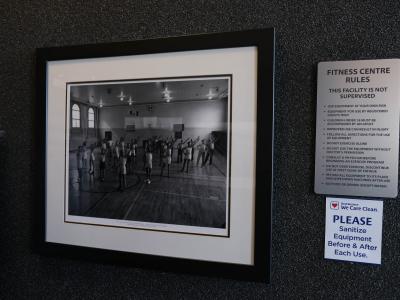 Photo credit: Darby Sutherland  
We then made our way to the extremely sunny pool area! Equipped with a slide and hot tub, this pool is the perfect way to unwind. Whether you are visiting for a work conference or for fun, there is no better way to end the night than with a relaxing dip in the hot tub.
 Hot tip: Go in the evening, as we were told the lighting at night is magical!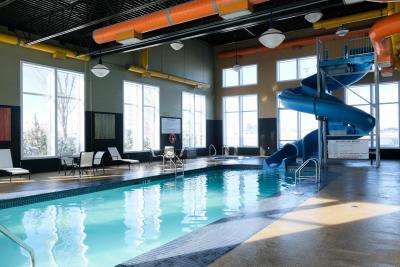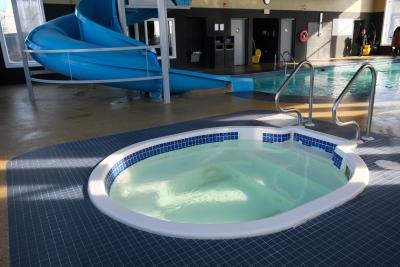 Photo credit: Darby Sutherland  
During our visit, we also got to check out their rooms, and Darby and I were amazed by how spacious they were! These rooms are the perfect home away from home with so much space to relax, including your very own Keurig right in your room!
If you are planning on bringing a furry friend for a stay, we are happy to say that Best Western Blairmore has animal-friendly rooms!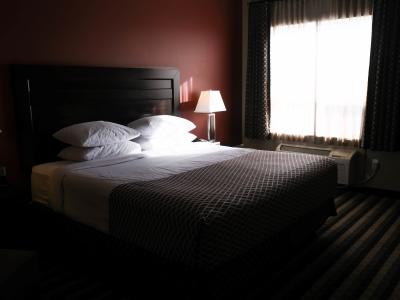 Photo credit: Darby Sutherland  
They also have a great conference room you can book with lots of natural sunlight shining in. I don't know about you, but having the sun shining through a room while working always keeps me energized!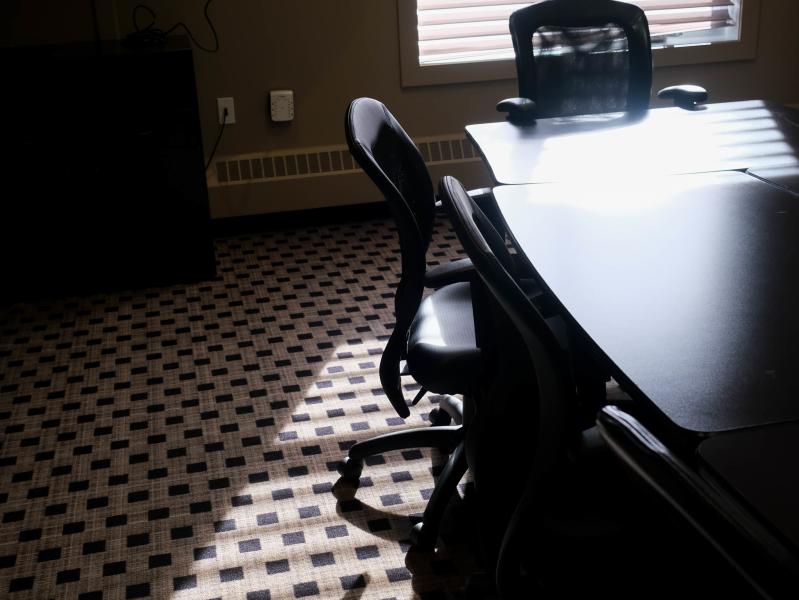 Photo credit: Darby Sutherland  
As mentioned, there are various old Saskatoon photos from the Saskatoon Public Library.  Take yourself on a history tour of Saskatoon and explore the various photos throughout, enjoy their relaxing pool, and travel back in time at the Best Western Blairmore!