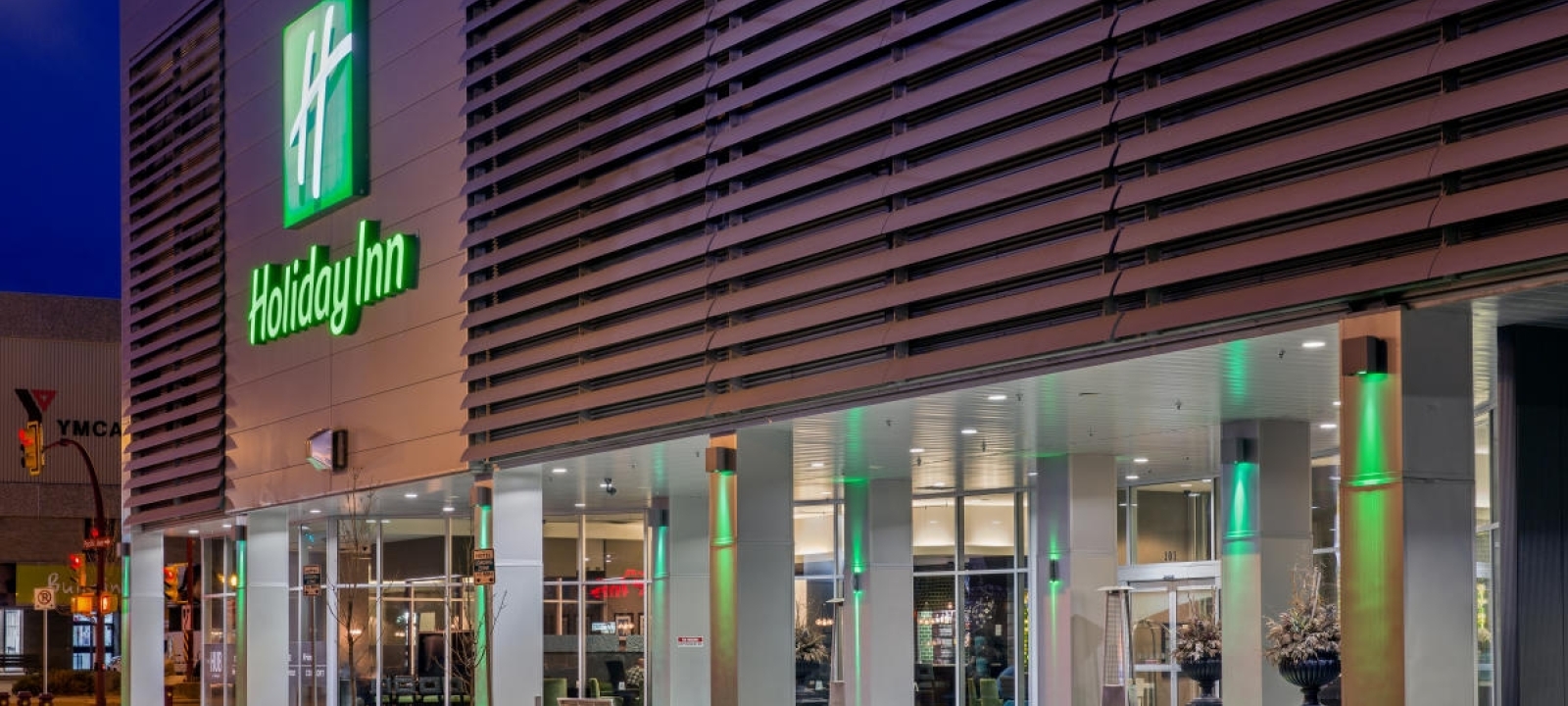 Taste of Saskatoon with Holiday Inn Saskatoon Downtown
Whether you are a seasoned pro at knowing all the local offerings in Saskatoon or you are wanting to tip your toe in the water to familiarize yourself with what's out there, this is a great package
Whether you are a seasoned pro at knowing all the local offerings in Saskatoon or you are wanting to tip your toe in the water to familiarize yourself with what's out there, this is a great package for both!
Start by checking in to your clean, comfortable, and stylish room at the Holiday Inn Saskatoon Downtown. This perfectly-located hotel has all the amenities you want and need to have a relaxing and soul-satisfying staycation! This package gives you free parking peace of mind, and the Holiday Inn's cleaning protocols will help you feel safe staying with them.



IHG Way of Clean
IHG Way of Clean includes deep cleaning with hospital-grade disinfectants, and guests can expect to see enhanced procedures, which may include: face covering requirements, various ways to reduce contact throughout the hotel, social distancing measures within public spaces and procedures based on local authorities' guidance and/or advice.
**Guests are required by provincial health authority to wear face coverings in all public areas.**
 
SaskMade Marketplace
Time to get shopping! Grab that gift card and make your way to SaskMade Marketplace on 8th Street East. This market is a one-stop shop for local and regional gift items, staples, art, and so much more.  SaskMade partners with farmers, processors, and artisans to feature Saskatchewan's best wares and ingredients - an experience in farm to fork food. For locals, they are a 7-days-a-week farmers market!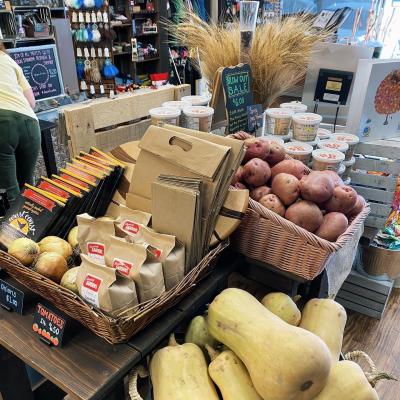 Crossmount Cider Company
Next, it's a lovely country drive out to Crossmount Cider Company to sample some local cider. Crossmount's cider experts are constantly working on new and innovative blends, including seasonal varieties, and all products are made from fresh apples pressed and bottled at the cidery. With the first saplings planted in 2014, the on-site apple orchards will produce a variety of apples developed at the University of Saskatchewan. Included is a space dedicated to the growth of specialized apples for the production of ice cider, as well as a U-pick area which will be open to the public once the trees have reached maturity.
Crossmount has an incredible outdoor patio for summer visits, but being outside in winter is so much fun as well! If you can, remember to bring your skates and go for a glide on their frozen pond, then head into the cidery for some delicious hot mulled cider or hot chocolate.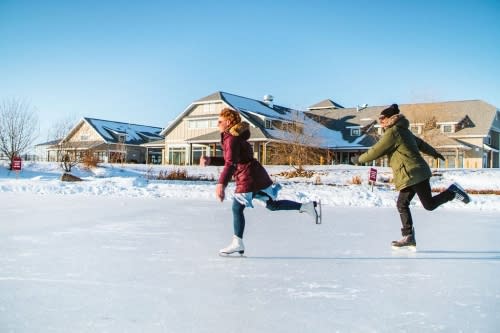 Now that you've had a blast of chilly fresh air, drive back to the hotel, grab your swimsuits, and into the hot tub with you! Feel the cold dissipate while you relax you muscles in the Holiday Inn's spa-like pools. Perhaps after that, you might be in the mood for more winding-down before dinner. The Hub at Holiday Inn is the perfect place to kick back with a cocktail and a snack while you catch up on the events of the day. Along with being hip and spacious, you will get a warm welcome and excellent service! You can also pick up your pre-ordered dinner from The Hub and enjoy it in the comfort of your room.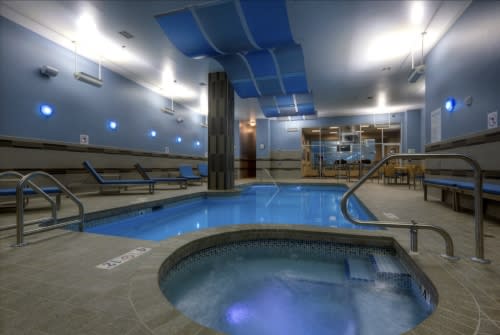 Taste of Saskatoon Package:
One night accommodation at the wonderful Holiday Inn and Suites Downtown Saskatoon
Breakfast for two
Parking
One $50 gift card to SaskMade Marketplace to pick up some local goodies
One flight (5 x 3oz in a flight) of the original Flatlander blends to share on the indoor patio out at Crossmount Cider Company