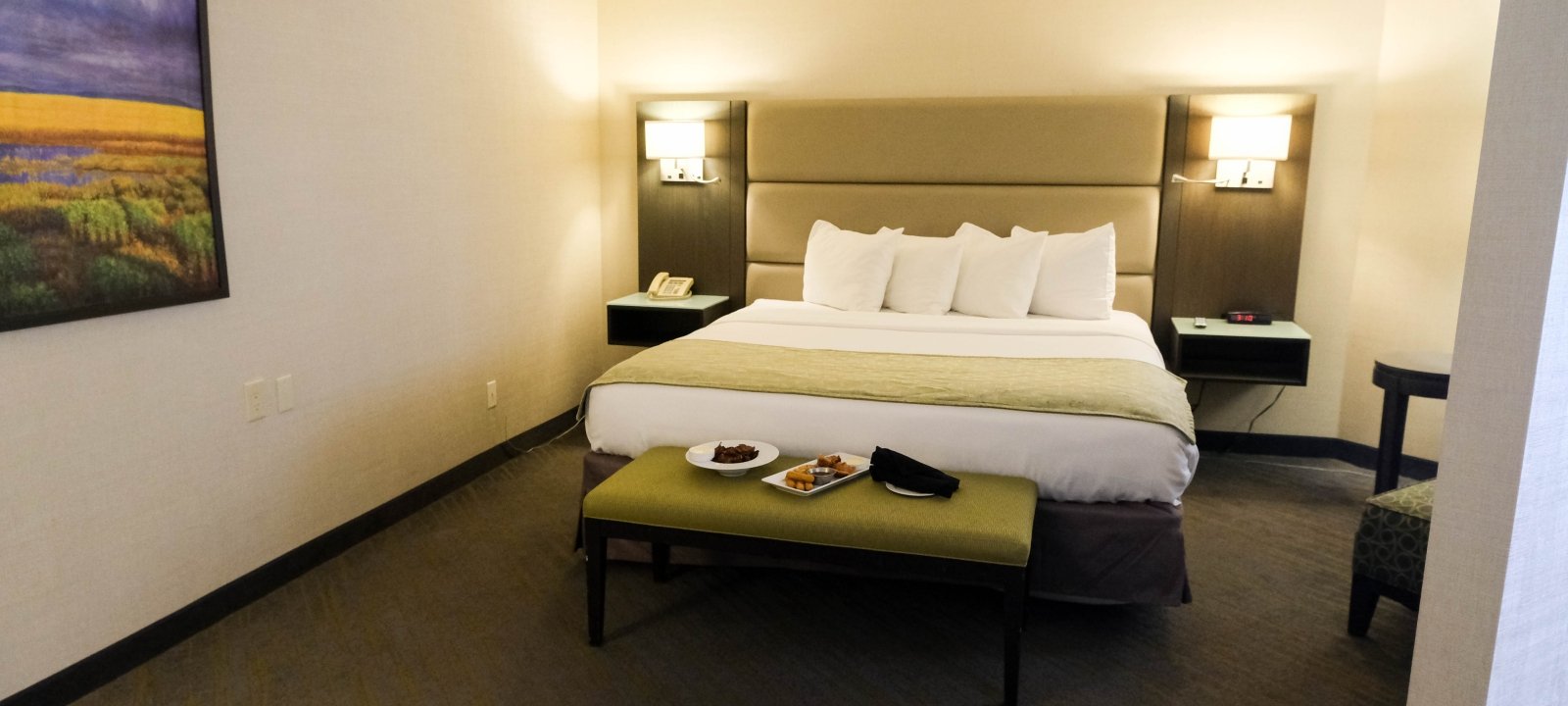 Staycation Series: Saskatoon Inn & Crossmount Getaway
You deserve a Staycation! Every two weeks we are featuring a Saskatoon Staycation! This project is a collaboration between Tourism Saskatoon, Uniglobe, CTV, and our many amazing partners! Imagine
You deserve a Staycation!  
Every two weeks we are featuring a Saskatoon Staycation! This project is a collaboration between Tourism Saskatoon, Uniglobe, CTV, and our many amazing partners! 
Imagine this... 
The Saskatoon Inn & Crossmount getaway is a true step away from your day-to-day life. An evening away is exactly what you need.  You check into the Second Floor King Suite at the Saskatoon Inn and are greeted with a welcome basket of card games and treats! You turn off your phone and are present with the person you are with. You play some games, and order some appies up to the room, or you go downstairs to the bar and enjoy them there! You're not driving, might as well order a cocktail! You end the night in a king bed and sleep like you can't sleep at home.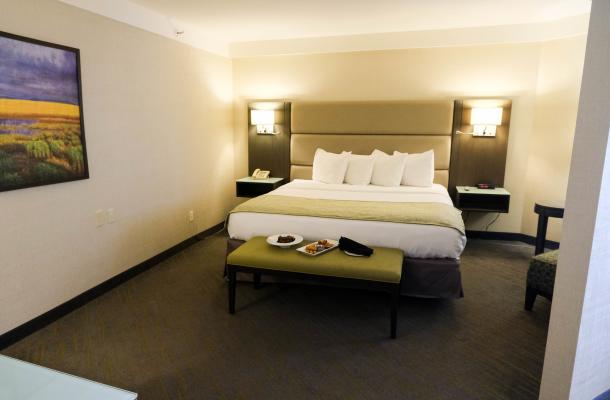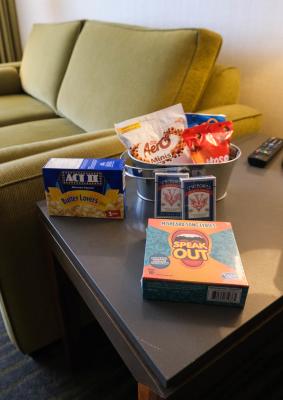 When you wake up, you take your time. Enjoy the room. Breakfast is served at the Garden Café from 7 – 10 am. Enjoy a traditional breakfast, or hey, why not treat yourself to something sweet! French toast anyone? Now you are rested and full, it's time for an adventure. 
You hop in the car and head just a little bit out of town to beautiful Crossmount Cider Company. There you are treated to a flight of locally crafted, handmade, hard apple cider. You peek outside at the apple orchard, comprised of 1500 trees with apple varieties bred on the prairies.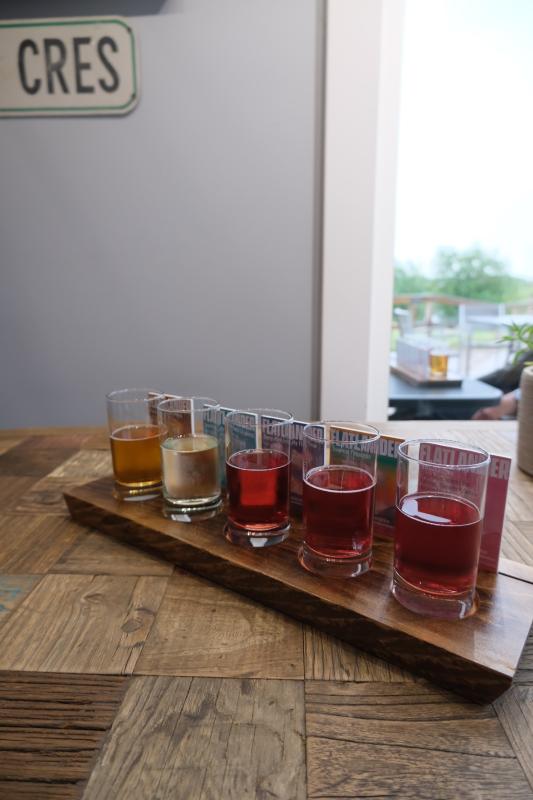 After your flight, you head next door for a delicious lunch of soup and sandwiches at Café Gusto. Café Gusto has an assortment of drinks, snacks, and sandwiches! A visit is not complete if you leave without a fresh-baked cookie.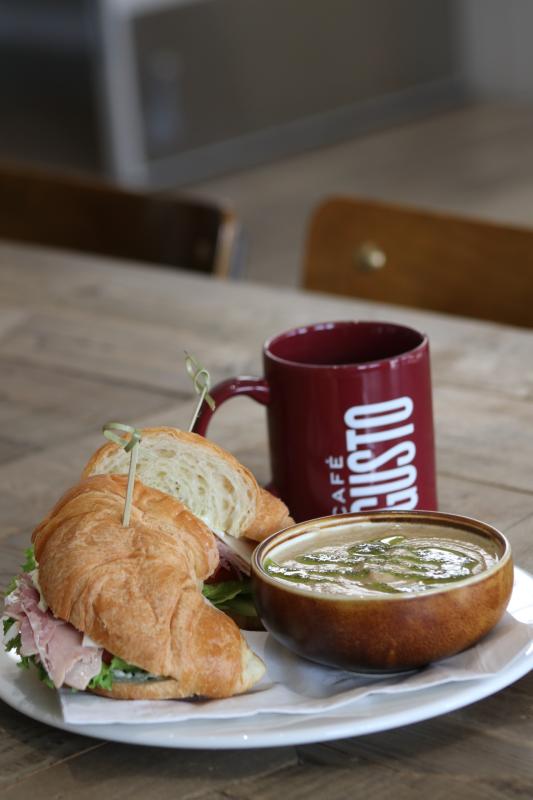 Photo Credit Cafe Gusto
It's time to rejoin reality.  
Book your Saskatoon Inn & Crossmount Getaway here today.  
For more Staycations click here! 
This package includes: 
1-night stay in a Second Floor King Suite at the Saskatoon Inn 
A welcome basket full of card games, treats and other goodies 
1 complimentary appetizer per adult (up to two adults) 
Breakfast for 2 in the Garden Café 
A flight of cider at the Crossmount Cider Company 
Soup & Sandwich Lunch at Café Gusto