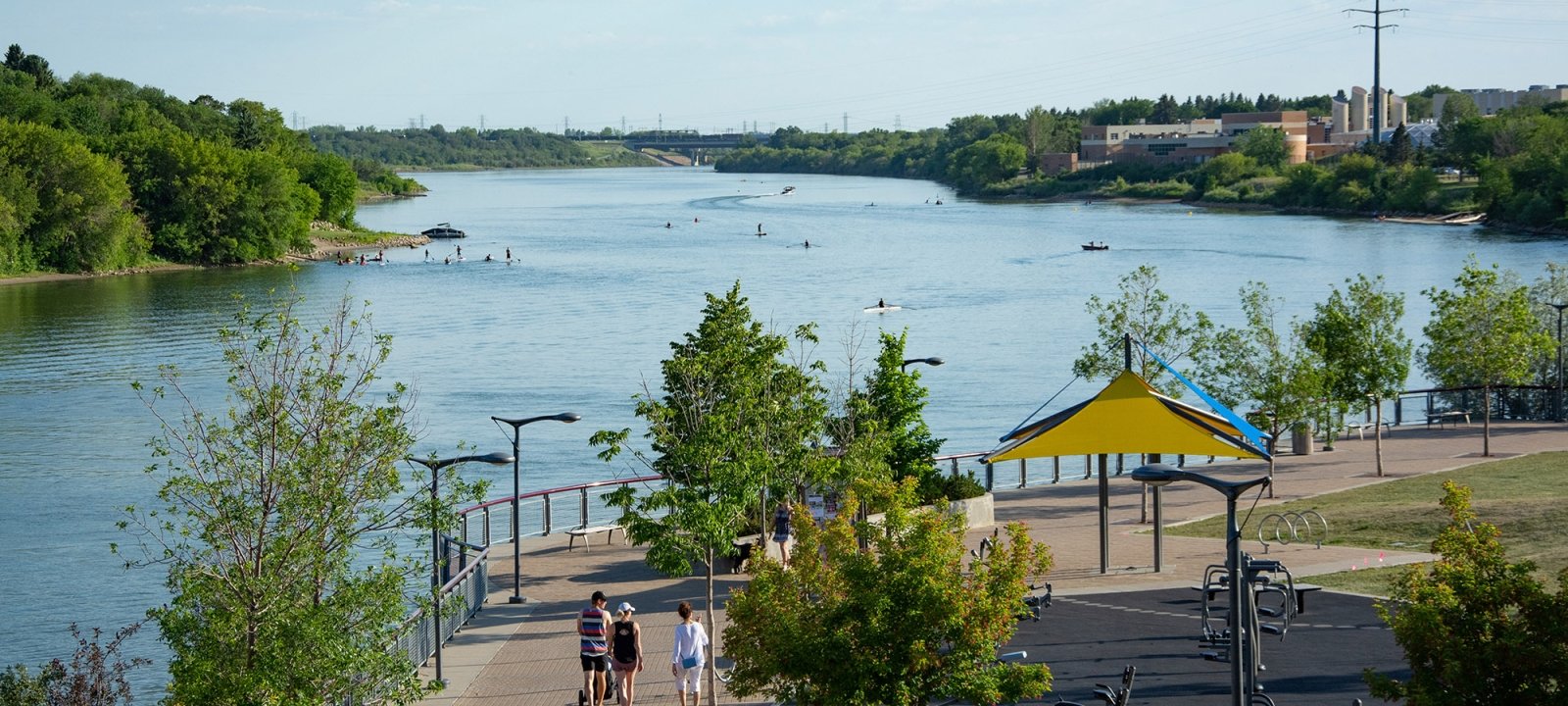 6 Ways to Spend a Weekend Around the River in Saskatoon
Families
,
Food & Drink
,
Outdoors & Adventure
It's summer in the city and it. is. Glorious! There is no end to outdoor activities to enjoy and soak up all the sunshine. Here are six ways to spend a weekend around the river in Saskatoon. 1. Ride
It's summer in the city and it. is. Glorious!
There is no end to outdoor activities to enjoy and soak up all the sunshine. Here are six ways to spend a weekend around the river in Saskatoon.
1. Ride the Prairie Lily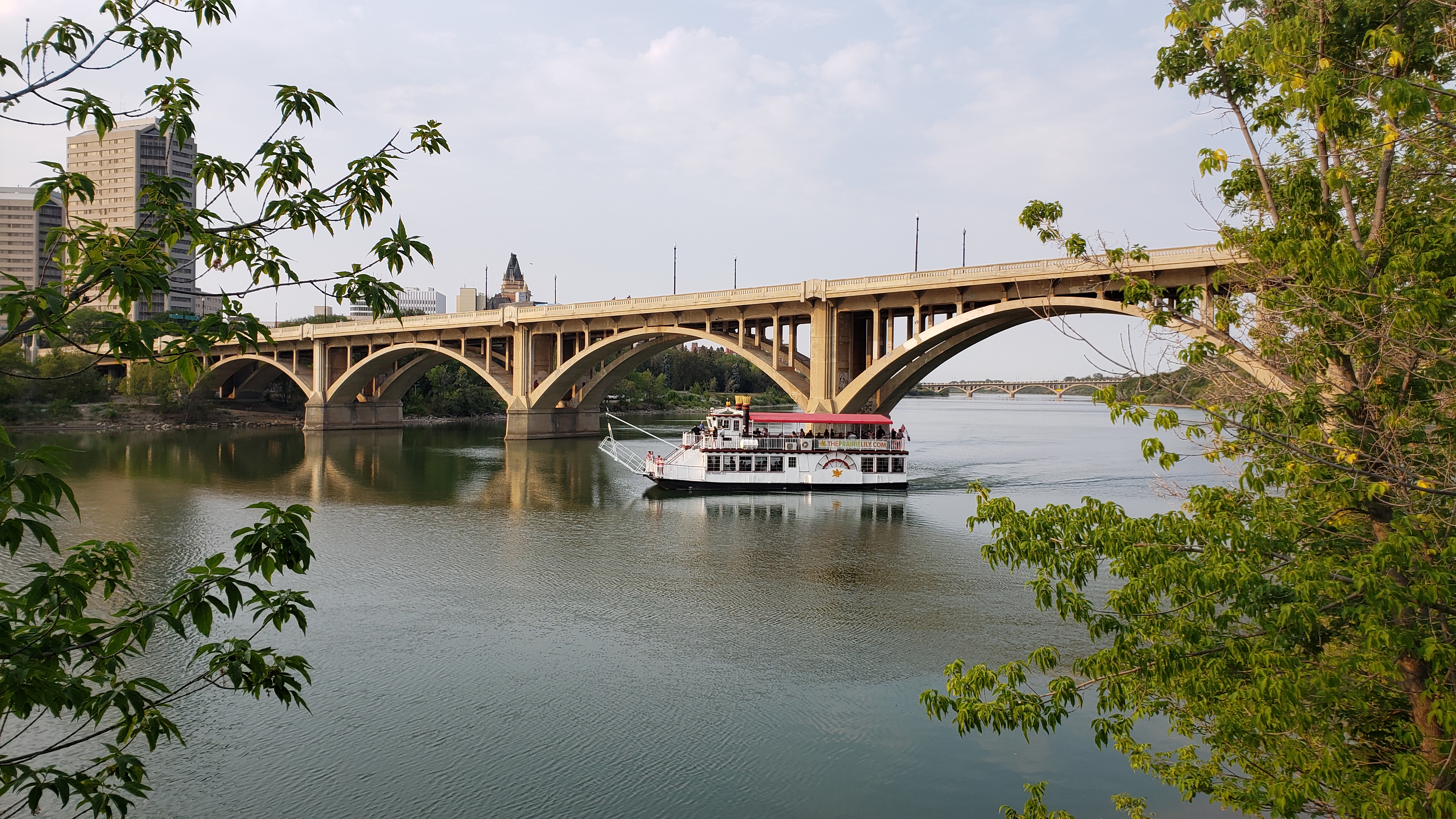 Did you know a paddle steamer sternwheeler named the S.S City of Medicine Hat crashed into the Traffic Bridge and sunk in 1908? I didn't either until I took a ride aboard the Prairie Lily riverboat and learned some interesting local history.
Even if it's raining, a ride on the Prairie Lily is a great way to spend the day. The top deck of the boat is partially covered so you'll be protected from both sun rays and raindrops but still get a great view of the city. Keep an eye on the Delta Bessborough on the western riverbank if you're a photographer. As you're cruising past, there's a seven-second window where the hotel is isolated from all other buildings for a picture-perfect shot.

 
2. Picnic in Rotary Park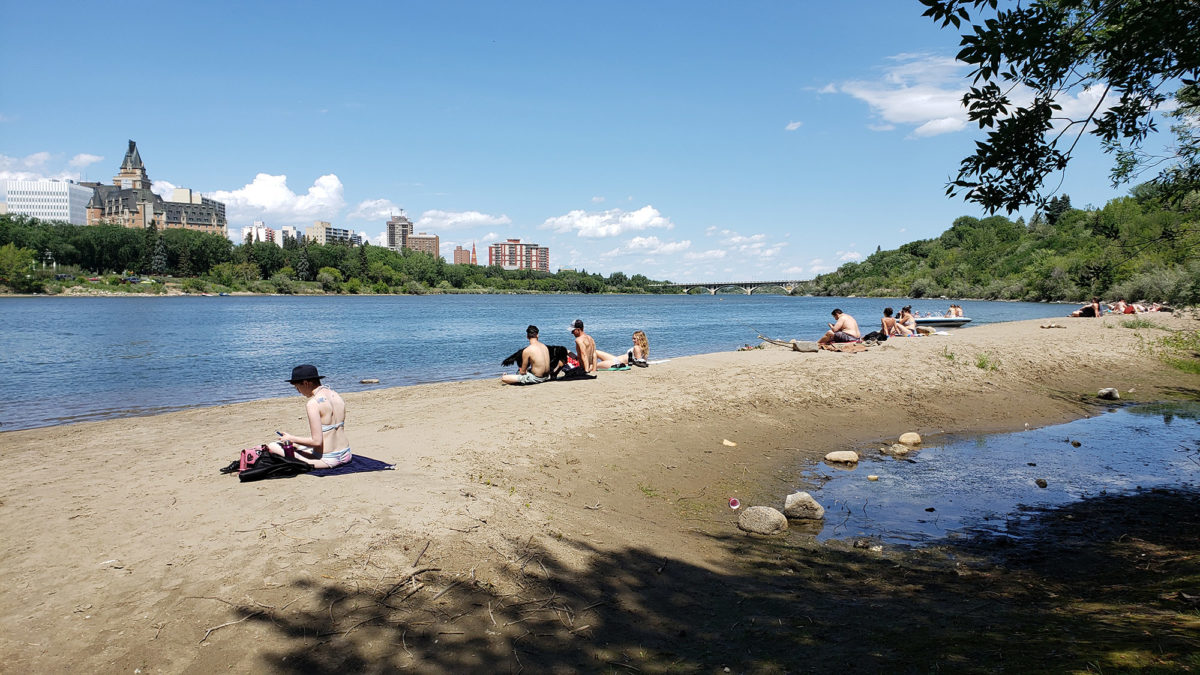 It's a classic way to spend the day - pack a blanket, picnic basket, frisbee, and a good book and chill out in Rotary Park in the shade of the trees. My family and I like to head down later in the afternoon with a packed cooler and set up at one of several barbecue pits near the tennis courts. They're free to use just make sure to bring your own wood.

You can also head under the Broadway Bridge near the painted rocks and you'll find a hidden sandy beach that's perfect to hang out on and watch all the jet skiers, paddlers, and boats on the water.

 
3. Rent a Moped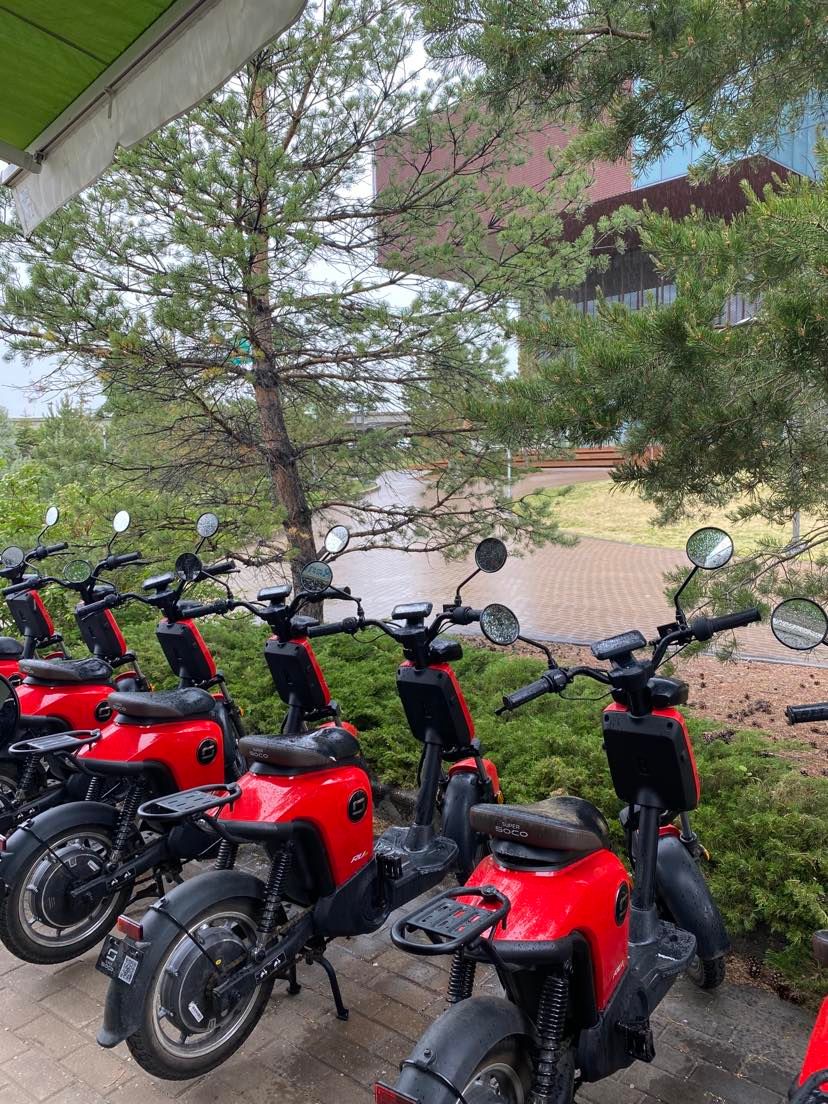 While downtown Saskatoon is easily walkable, an effortless way to take to the streets, bike lanes and shared pathways is on an electric moped rented from A-B Rentals at River Landing. A moped offers a different perspective of the Meewasin Valley Trails than walking, running or biking. Spadina Crescent East from the Victoria Street Traffic Bridge all the way north to where it transitions to Whiteswan Drive is one of the most popular routes for cruising the city and taking in all its great sites. When you're done the ride, make sure to pick up a soft-serve Dole whip from River Landing Snacks. 
4. Paddleboard, Kayak or Canoe the Chief Whitecap Waterway
It's not summer in Saskatoon without time spent on the water. And there are lots of ways to experience it - rent a paddleboard or take a guided tour from Escape Sports, borrow a canoe from the Saskatoon Canoe Club or rent a kayak from Eb's Source for Adventure. You can put in at one of several locations along the South Saskatchewan River including at the Canoe Club, Poplar Bluffs, Fred Heal Canoe Launch and near Chief Whitecap First Nation. It's surprising how different Saskatoon looks from the water rather than from the riverbank.

For a perfect afternoon itinerary, start at Poplar Bluffs and make your way back into the city. It's about 13 kilometres and should take 2.5 - 3.5 hours depending on how fast you decide to paddle. Make sure to keep an eye on river flow before you go (< 250 m³/s is perfect if you're a novice). Pack lots of water, sunscreen and some snacks. Watch for sandbars and be prepared to wade through some shallow spots.
5. Ride the Ferris Wheel at Kinsmen Park
It's easy to feel like a kid again at Nutrien Playland at Kinsmen Park. There are three classic carnival rides to choose from. The 20-metre-high Ferris wheel offers spectacular views of the South Saskatchewan River while a twirl on the carousel is sure to bring back nostalgic childhood memories. There's also a 626-metre train track with an active replica freight train that chugs through the park. As for kids, they love the water spray park, climbing area and play area with a double cable ride, log climber and concrete stepping stones.
6. Check out the River Festivals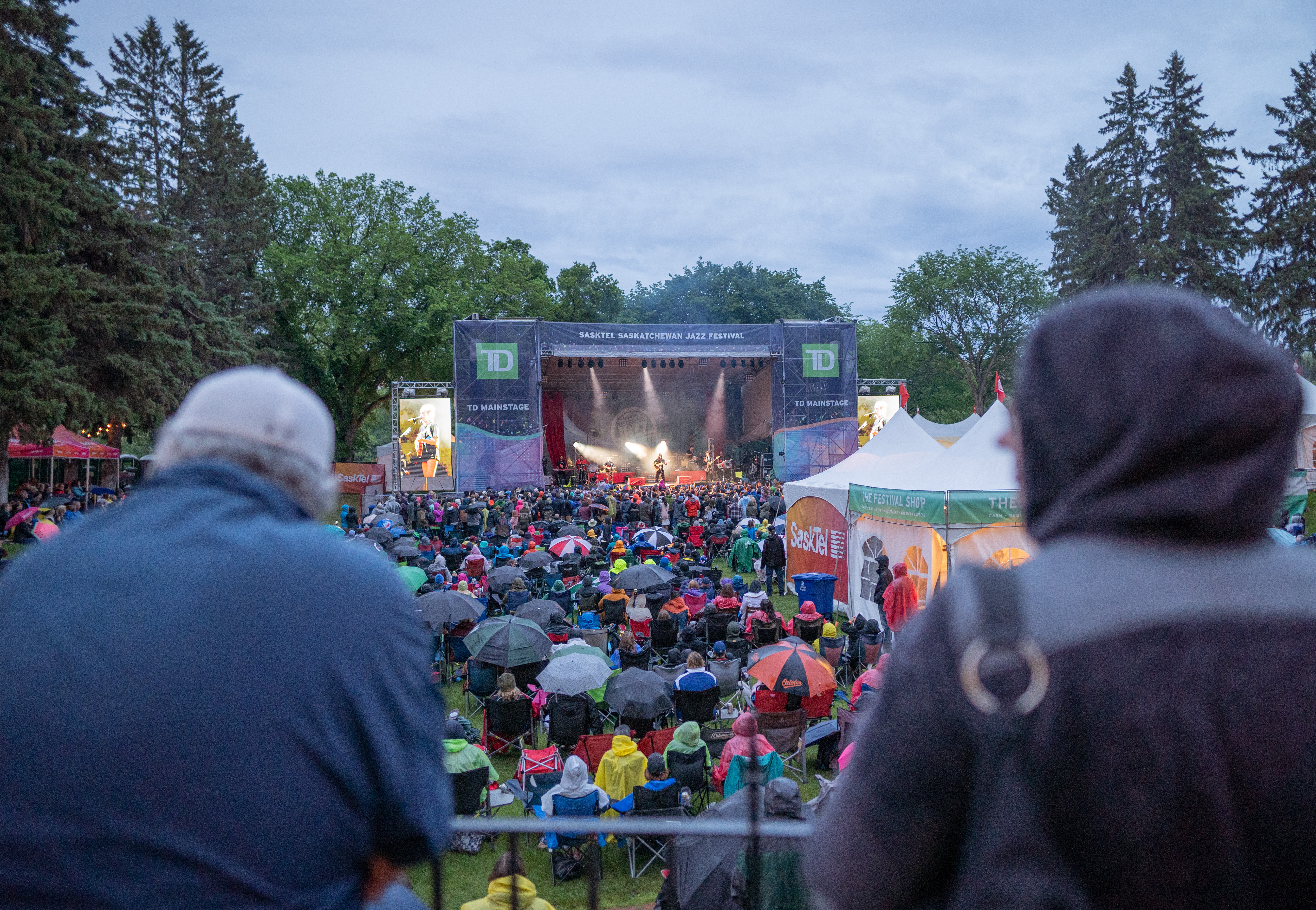 I always say summer doesn't officially start until the Sasktel Jazzfest is on. But there are numerous festivals based around the river and the Meewasin Valley Trails every month of the season. If you love food, catch Taste of Saskatchewan, July 12 to 17. For the arts, take in a play with Shakespeare on the Saskatchewan from July 2 to August 21. Catch Burton Cummings, Nazareth and Kim Mitchell at Rock the River from August 19 to 21. Hang out in Rotary Park for Ukranian Day in the Park (perogies and kubasa!) on August 27. Finish off the summer with a bang with the Nutrien Fireworks Festival on September 2 and 3.