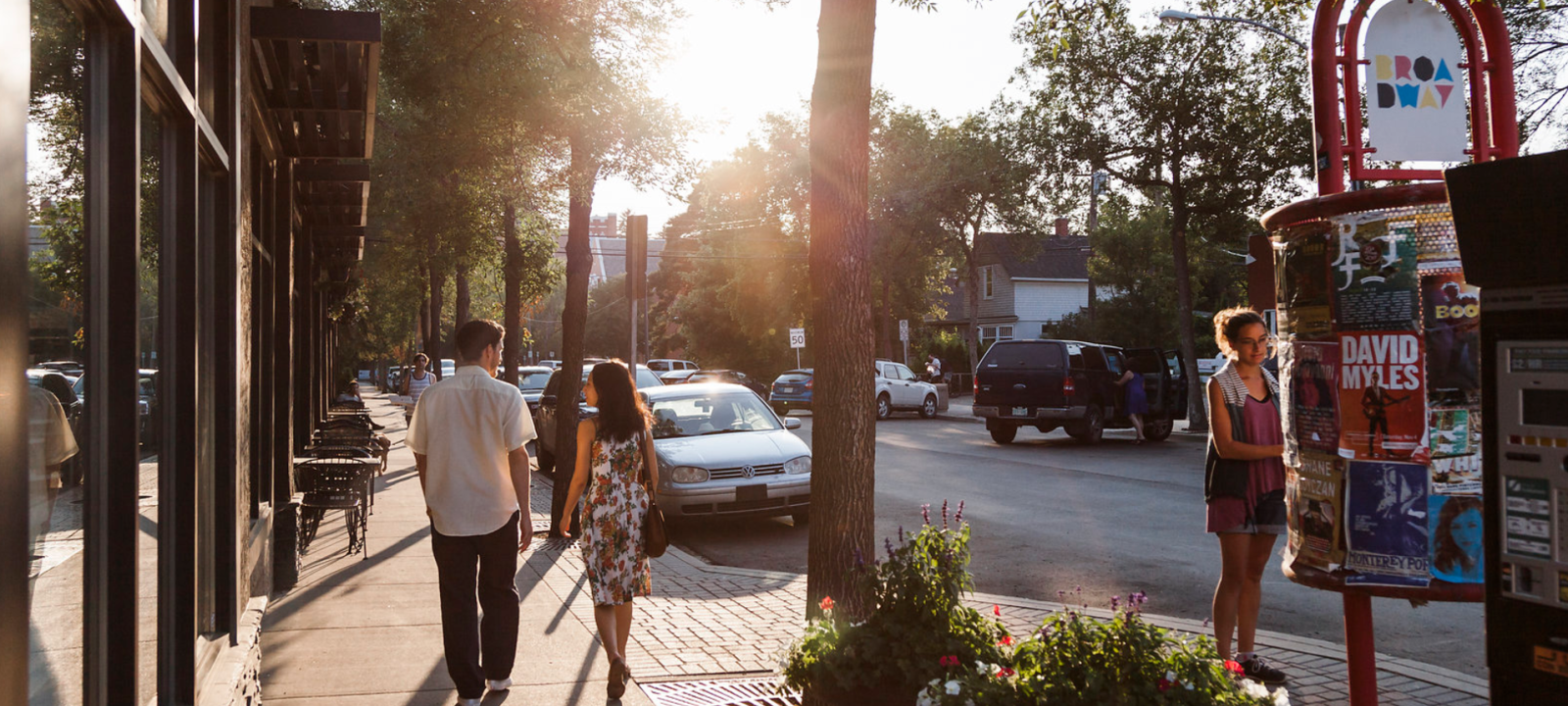 Le Burger Week, YXEats, CCMA's, SUP Cup, and Nuit Blanche - The fun doesn't stop in September
Arts & Culture
,
Entertainment
,
Food & Drink
Saskatoon has a bit of a reputation for going festival crazy in the summer months. There are multiple festivals every weekend June through August and now it looks like the same can be said for
Saskatoon has a bit of a reputation for going festival crazy in the summer months. There are multiple festivals every weekend June through August and now it looks like the same can be said for September!

Here are a few of the events happening this September, when Saskatoon is arguably at it's most beautiful:

September 1-7: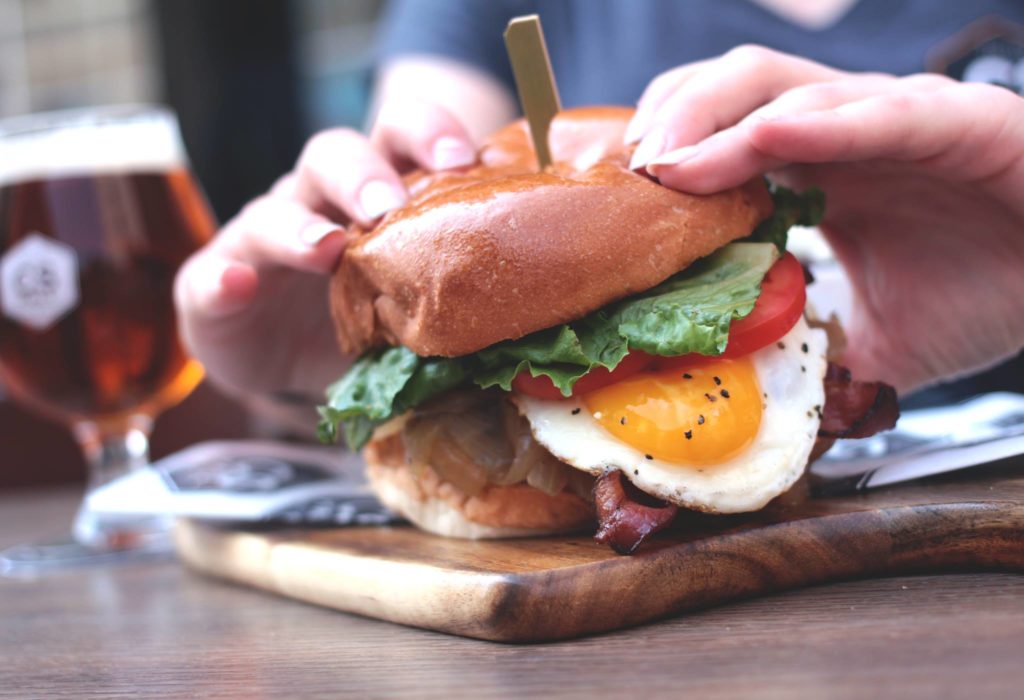 Le Burger Week: Start working out now, because there are many, many delicious burgers to be eaten during the first week of September. Le Burger Week is a week-long festival that celebrates the best burgers in Canada. Beginning in Montreal six years ago, the festival now generates over 150,000 participants in cities including: Montreal, Toronto, Vancouver, Winnipeg, Quebec City, Ottawa, Calgary, Cleveland, Buffalo–and now Saskatoon! Not only does our city have a thriving culinary scene, but in our humble opinion, it ranks as one of the best. We're ready to show that off in a big, national way by featuring these excellent downtown "burgerists:"
Scarlet Restaurant O'Shea's Irish Pub Sticks and Stones Melody Bar Winston's English Pub Bon Temps Cafe Olympia Mediterranean Restaurant Crazy Cactus Aroma Resto Bar Cathedral Social Hall Fionn MacCool's Saskatoon Smokes Poutinerie Saskatoon Metric Garden Lounge at The Bess 2nd Ave Grill State & Main St Tropez Bistro The Rook & Raven Congress Beer House The Hub at Holiday Inn Saskatoon
The idea is to eat as many burgers as you can over the course of the week (September 1st-7th), share your experiences on social media, and vote, using the Le Burger Week website and app. How can you go wrong, really? It's an interactive food festival that connects people mouth watering burgers, created special for this event. Sold on the concept yet?
Sept 6-10: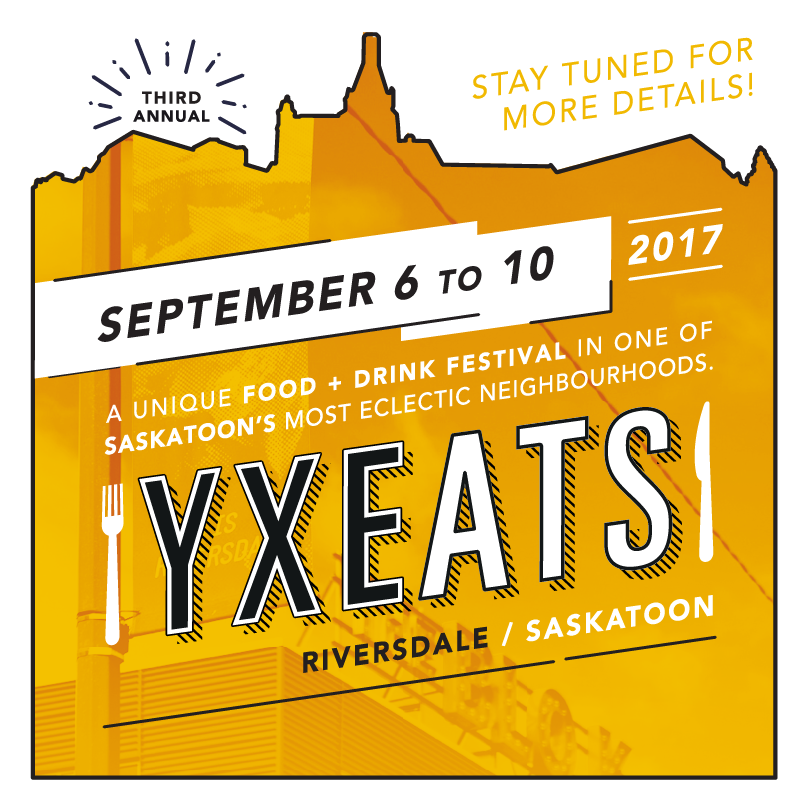 YXEats: We're going big on the food theme in September, apparently! This is the 3rd annual YXEats Festival, which is all about exploring the eclectic food scene in Riversdale, Saskatoon. Here are some of the events to look forward to between September 6th and 10th, 2017:
Black Fox Farm Tour + Tasting | Wednesday September 6th, 2017
6PM- 8PM
Come and experience a unique connection to the land. During the tour of Black Fox Farm and Distillery , you will learn about the transformation of nature's bounty, grown right on the farm, into one of a kind spirits. You will have an opportunity to try their world famous gin and beautifully crafted liqueurs in the natural prairie setting of Black Fox Farms.
Lovin Lentils YXEATS Cooking School | Wednesday September 6th, 2017
6:30PM - 9:30PM
The first in The Local Kitchen/ YXEATS series where we will be highlighting the versatility of locally grown crops during the harvest season.
Did you know 95% of lentils grown in Canada are produced right here in Sask? Lentils are a super food packed with protein and fibre and are so versatile! Support your local farmers by learning some easy ways to introduce this nutritional little nugget to your family and friends from salads to desserts.
Progressive Dinner: Throughout Riversdale | Thursday September 7th, 2017
6PM - 9PM
Good things come in 3's including the first ever YXEATS guided dinner tour. Our tour guides will give you the VIP treatment at 3 of our favourite spots in Riversdale. No matter the weather, everything is close and the tour goes rain or shine. Dress for the weather, wear your walkin' shoes and bring your appetites.
Mustard Madness YXEATS Cooking School | Friday September 8th, 2017
6:30PM - 9:30PM
The second in The Local Kitchen/ YXEATS series where we will be highlighting the versatility of locally grown crops during the harvest season.
A staple in everyone's kitchen, mustard is truly a Saskatchewan grown product. This class will teach you about the flavours and versatility of mustard as an addition to appetizers, entrées and desserts.
Progressive Lunch: Throughout Riversdale | Saturday September 9th
11AM - 1:30PM
Nosh your way through a guided tour of some of our favorite lunch spots each with their own eclectic vibe. All sites are within a 4 block radius; tour goes rain or shine. Wear your walking shoes; come prepared for lots of laughs and good times with soon to be friends.
Gold Table Dinner | Saturday September 9th, 2017
6PM - 10PM
Location: Greenhouse, Garden Architecture and Design, 315 Ave A South (entrance off alley)
Sumptuous setting, cool tunes and vibrant refreshments. Featuring cocktails, appetizers, entrée and dessert all dressed to impress in their mellow yellow mustard finest. Intended to surprise, delight and dazzle, mustard will be the star of each course served by Chef Christie Peters from The Hollows. Upscale but definitely not uptight.
How good does that sound? Visit www.picatic.com/yxeats2017 for more details!
September 7-10:
Canadian Country Music Week: With every new act that gets announced, excitement for Canadian Country Music Week 2017 in Saskatoon is building. We're honoured to have Canada's biggest country music celebration in the city from September 7th-10th.
At this year's event, you can expect to see Blake Shelton, Brett Young, Gord Bamford joined by Jim Cuddy, Tim Hicks, Meghan Patrick, Dean Brody, Chad Brownlee, High Valley, Dallas Smith, the Washboard Union (and more) as part of the 2017 CCMA Awards Show on Sunday, September 10th. In addition, Canadian broadcaster Ron MacLean will present Paul Brandt's induction into the Canadian Country Music Hall of Fame.
Additional programming throughout the week leading up to the awards includes The CCMA Discovery Showcase on September 7th, the CCMA Rockn' Country Cabaret and CCMA Legends Show (A tribute to yesterday and today) on September 8th, the CCMA FanFest on September 9th and nightly CCMA Songwriters' Series all week
September 16: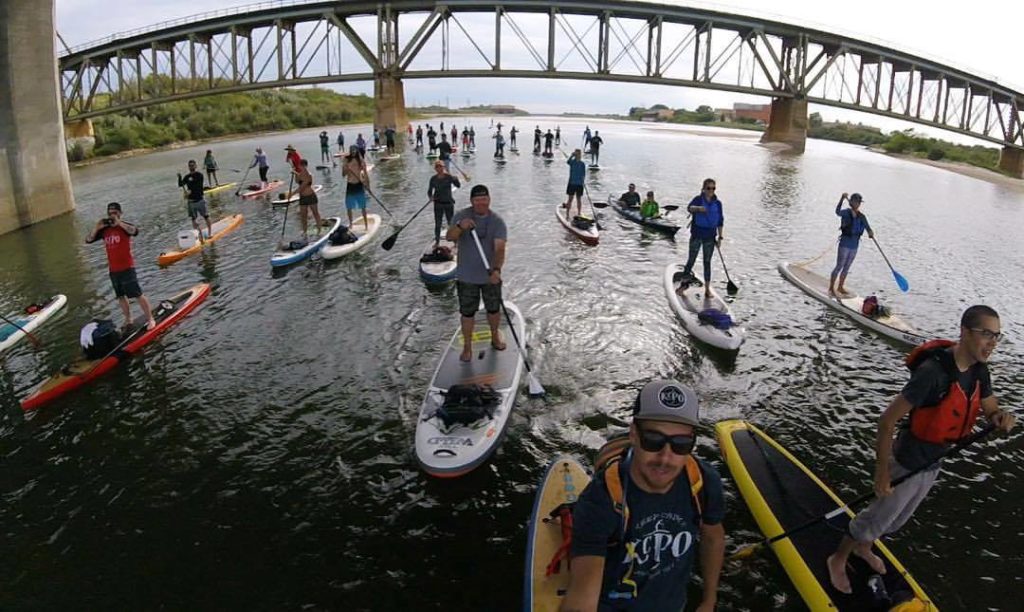 Bridge to Bridge SUP CUP: An expansion on the smaller, grassroots race held last year. Saskatoon's large Stand-Up Paddleboard community is collaborating to throw a short and long-from SUP race through the heart of Saskatoon, complete with entertainment, refreshments, prizes and more. It's rare to see the South Saskatchewan River without at least a few paddle boarders on it during the summer months, so this festival serves as a fun celebration of that culture!
September 30:
Closing out the month, Saskatoon's largest outdoor nighttime arts festival, Nuit Blanche, is expanding beyond the confines of Riversdale District across Downtown and into Broadway! That's right, three neighbourhoods teaming up to make the festival better than ever! This year's version of the festival, just like the versions held across the country, is a free, all-ages celebration of arts and art culture at night. You can find more details at http://www.nuitblanchesaskatoon.ca/
If you're looking into a visit to Saskatoon to discover why everyone has started talking about this prairie city, maybe set your sights on September!