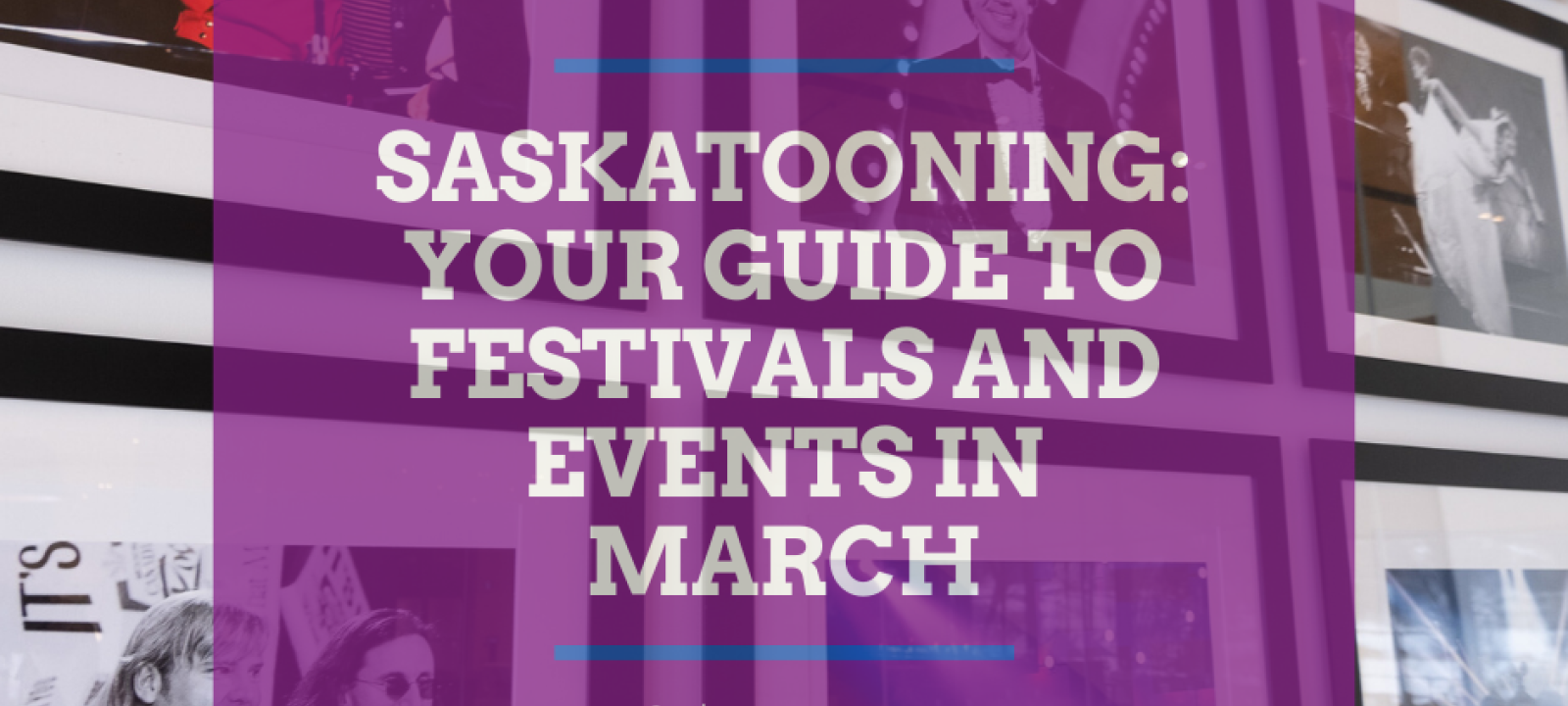 Saskatooning: Your guide to festivals and events in March
March is a HUGE month for music here in Saskatoon and we couldn't be more excited! Festivals The JUNO Awards The JUNO Awards are preceded by a week of amazing events including the Kick-Offf

March is a HUGE month for music here in Saskatoon and we couldn't be more excited!

The JUNO Awards
The JUNO Awards are preceded by a week of amazing events including the Kick-Offf Concert, JUNO Fest, The JUNO Cup, The Songwriter's Circle, The FanFare, and The 2020 JUNO Awards.
Everything you need to know about Saskatooning the JUNOs can be found here!

Sports
The Saskatoon Blades play four home games in March! Check them out at the SaskTel Centre on the 4th, 6th, 18th, and 21st. For the full schedule check out the link here.
The Saskatchewan Rush take on the Vancouver Warriors on March 7th! Tickets are available here.

The Blue Jay Sessions
From March 12-15th The Somewhere Else Pub will be home to a music event celebrating Canadian songwriters. Each night a small group of Canadian artists will sit in a circle playing acoustic versions of their songs and telling the stories behind them. Find more information and tickets here.
The ballet based on the beloved Canadian Novel by Lucy Maud Montgomery will take TCU's stage on March 18th. 
River View and Yoga
Join the Remai Modern on March 21st for a scenic yoga class overlooking the beautiful South Saskatchewan River hosted by Modo Yoga. Registration includes a yoga class, a glass of wine, and access to the Remai Modern's galleries before and after the class.

Home Shows
It's time to start dreaming about summer vacation! The Saskatoon Sports and Leisure show takes over Prairieland Park from March 6th to 8th.
HomeStyles 2020
HomeStyles 2020 takes place from March 20th to March 22nd at PrairieLand Park. The event celebrates its 40th Anniversary.
Saskatchewan Blue Cross Gardenscape is the first sign of spring in Saskatoon and features a paradise bursting with vibrant blooms, a dazzling display of colors and fragrances designed by Saskatchewan's premier landscape design experts. The show runs from March 27th to 29th.