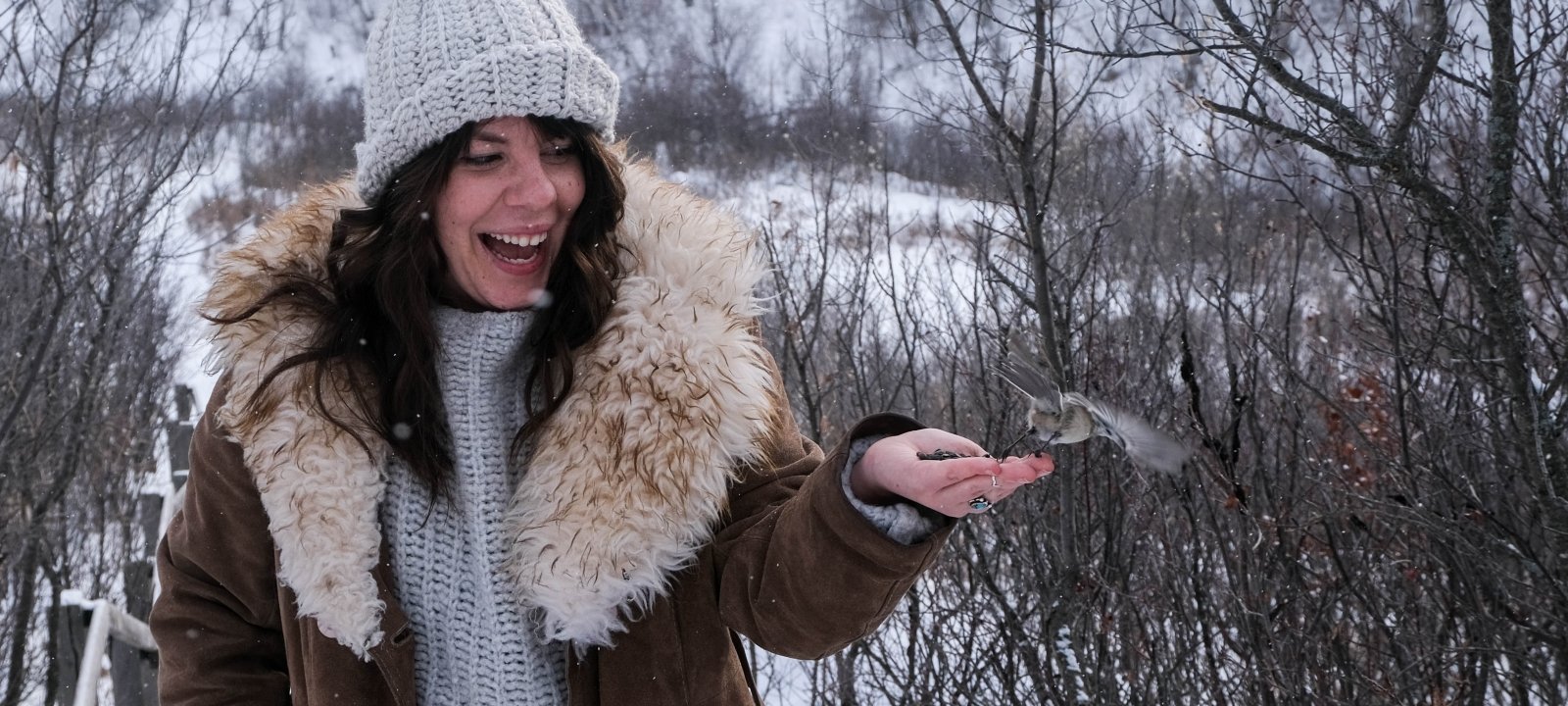 Saskatoon Winter Bucket List
I used to have a hot and cold relationship with Winter. When it was cold, I was colder. But over the past few years working at Discover Saskatoon my love for winter has grown! There is just so much
I used to have a hot and cold relationship with Winter. When it was cold, I was colder. But over the past few years working at Discover Saskatoon my love for winter has grown! There is just so much fun to be had! My friend and I sat down and made a list of the top ten things we need to do this winter in Saskatoon so it feels like a success! 
Here is our Winter Bucket List 
1. Skating at the Cameco Meewasin Skating rink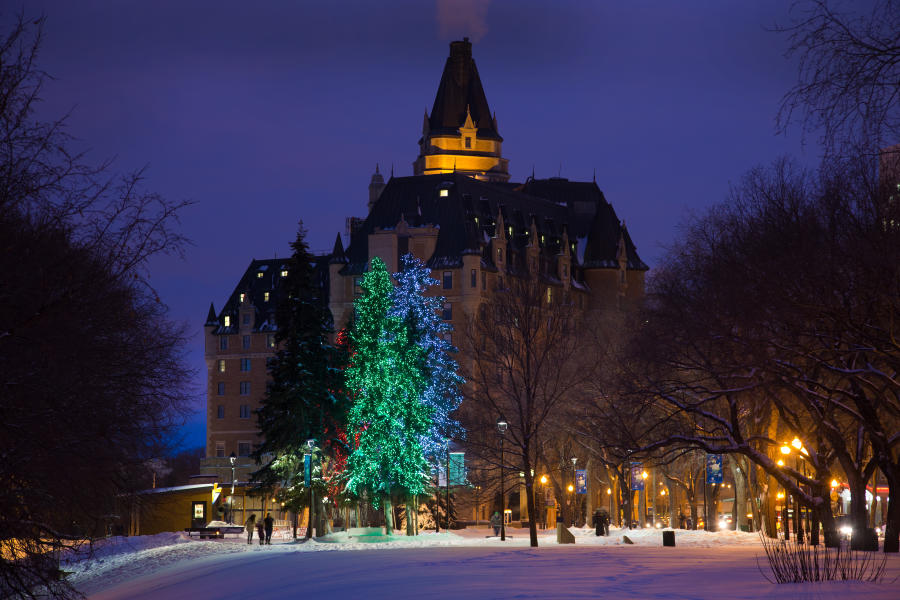 Photo Credit: Discover Saskatoon 
A truly iconic winter in Saskatoon experience! The Cameco Meewasin skating rink is beside the historic Delta Bessborough, overlooking the South Saskatchewan River. It is the perfect place to wear your favourite coat and live your main character moment! 
To make the experience even more romantic, check out Meewasin's 19+ Sip and Skate experience. This experience takes place under the twinkle lights. Enjoy a local spirit, a s'more box, and a nighttime skate. I have been told this is a popular place to pop the question!! 
2. Tubing at Optimist Hill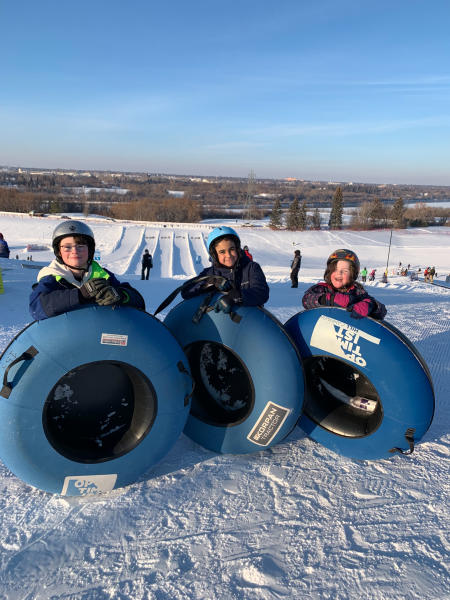 If skating is too calm for you, then you might be looking for an adrenaline rush. We recommend that you go tubing at Optimist Hill!!  This Saskatoon classic is open Wednesday to Sunday and supplies the tubes for you. Sounds like the perfect winter activity to me!   
If you are more skilled than me and can stand up on a snowboard or skis, they have that too! 
3. Snowshoeing at Wanuskewin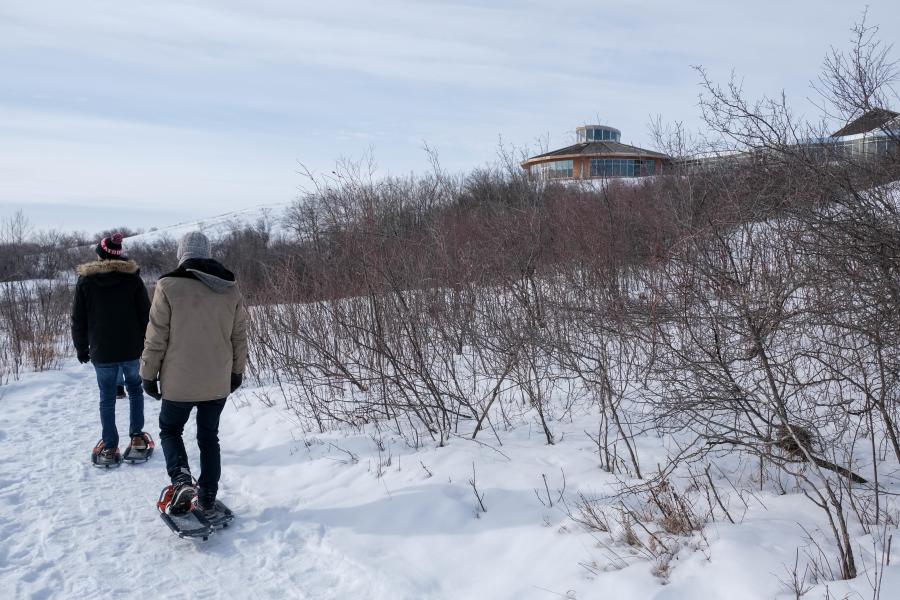 Wanuskewin is picturesque all year, but there is something magical about the Opimihaw Valley in winter! Explore that magic with snowshoes! These are available to borrow for free with admission! After you're done, warm up with some bison stew at the Wanuskewin Restaurant. 
​4. Crossmount Cider Company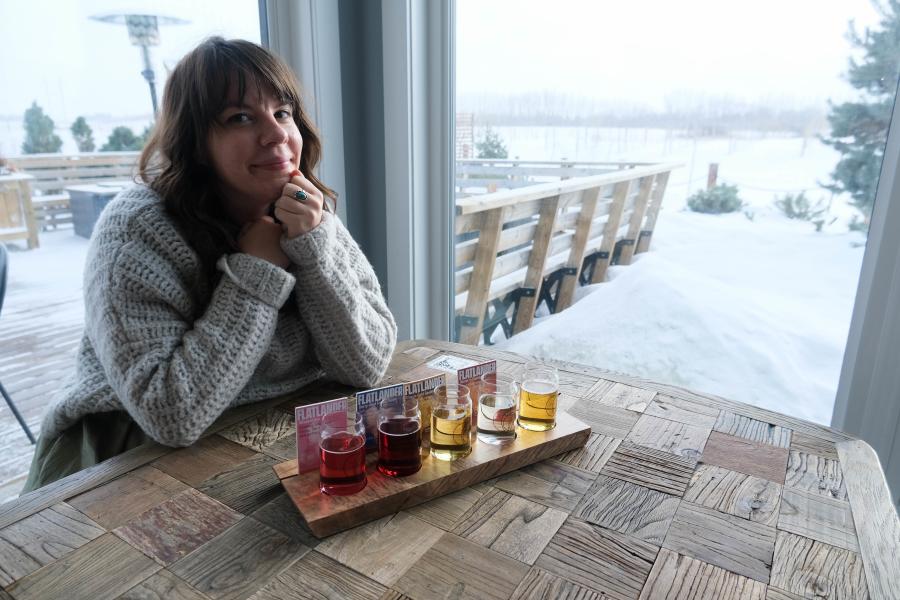 Visiting Crossmount Cider Company Crossmount Cider Company is another romantic and cozy spot to visit during the winter months! Their idyllic pond freezes over and becomes a super cute skating rink! They also have cross country ski trails, snowshoeing paths and mulled cider to warm up with!
5. Feeding the Chickadees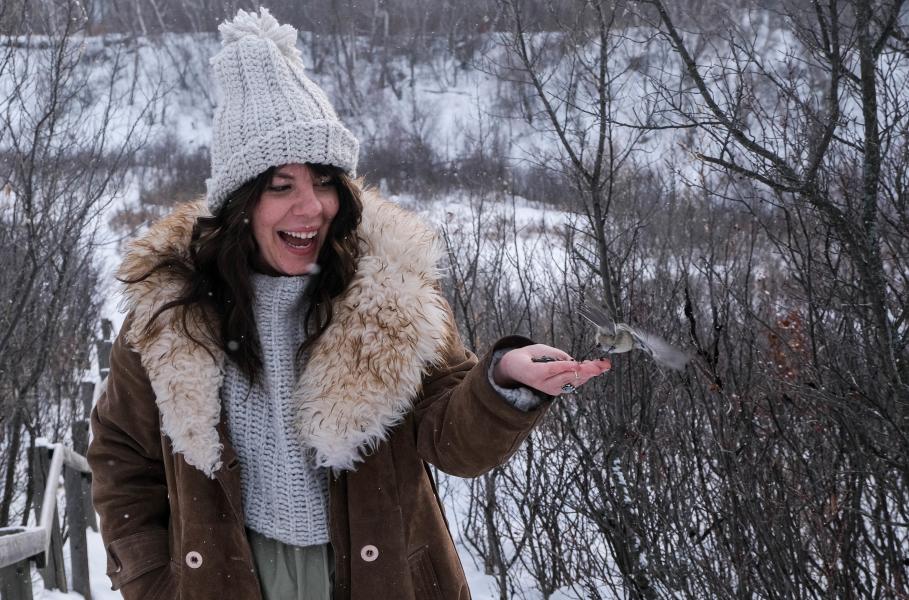 You deserve your Disney princess moment! 
Visit Meewasin's site Beaver Creek and get that moment! They offer bird seed by donation and will even give you tips on where to stand to get the most bird action! 
6. Sauna-ing with Back2Nature Wellness and Events 
This year it is ALL about wellness! Slow down and take care of yourself with one of Back2Nature Wellness and Events many amazing sauna experiences! Going from hot to cold is supposed to be amazing for your health! 
 7. Warming up at the Remai Modern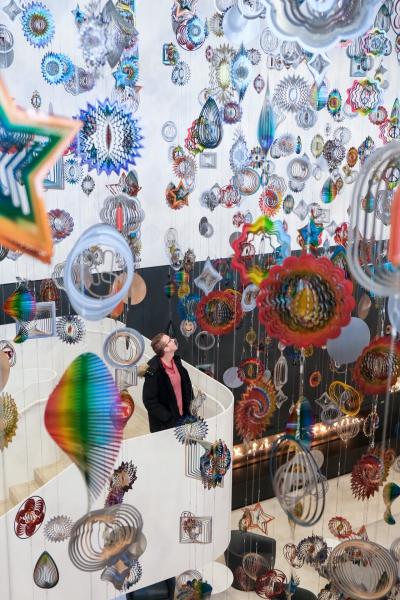 It took me all the way to number 7 to pick an indoor activity?! Who am I?! 
The Remai Modern now offers admission by donation! This makes it the perfect place to spend some winter hours. Make a day of it, or wander in after walking along the Meewasin Trails. There is no wrong way to enjoy art (expect for touching it... don't touch it). 
8. Checking out a winter festival 
I have three must-hit winter festivals on my list this year! Winterruption is a music festival with three days of amazing artists! 9 Mile even made a beer dedicated to the fun!  
WinterShines is fun for the whole family! Each year features a soup cook-off, snow and ice sculptures and outdoor activities for everyone! 
Kona Fest is a one-day immersive festival that takes place at Wanuskewin! There is indoor and outdoor activities suitable for all ages! In the past there have been craft workshops, kicksleds, a bon fire, and more! There is even a shuttlebus so you don't have to worry about finding parking! 
9. Cheering on a local team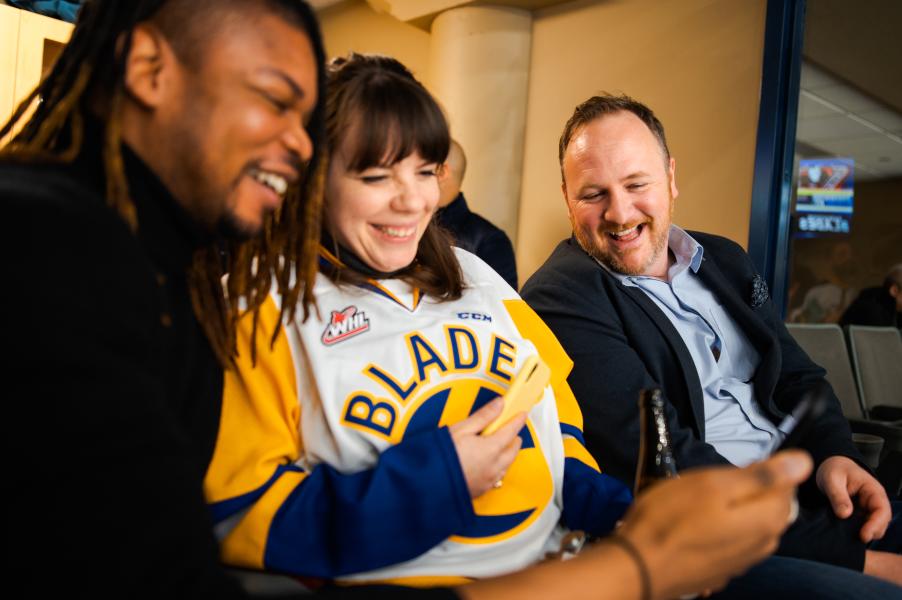 Photo Credit: Discover Saskatoon 
Sports are a classic Canadian past time! Check out a game played by the Saskatoon Blades, Saskatchewan Rush, or The Huskies! 
10. Carbs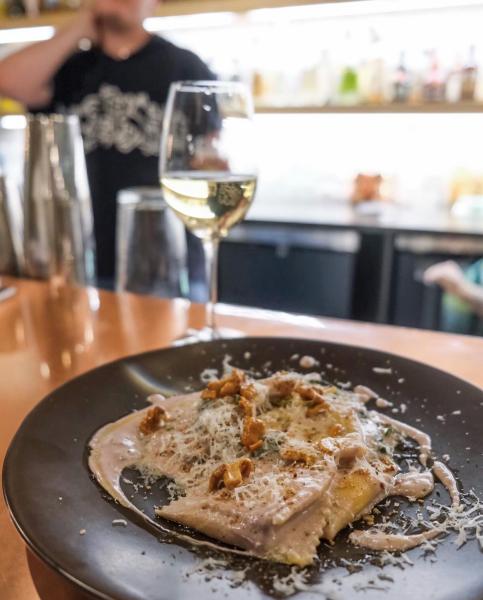 What's winter for if not indulging?! I am all about treating myself to get thought the long cold months! Each Thursday Odla offers a stuffed pasta and wine pairing dinner! Can you think of a better way to spend a Thursday night? I'll wait! 
Wow! You've made it to the end! What is on your Saskatoon Winter Bucket List!?! Let us know by dming us on Instagram!