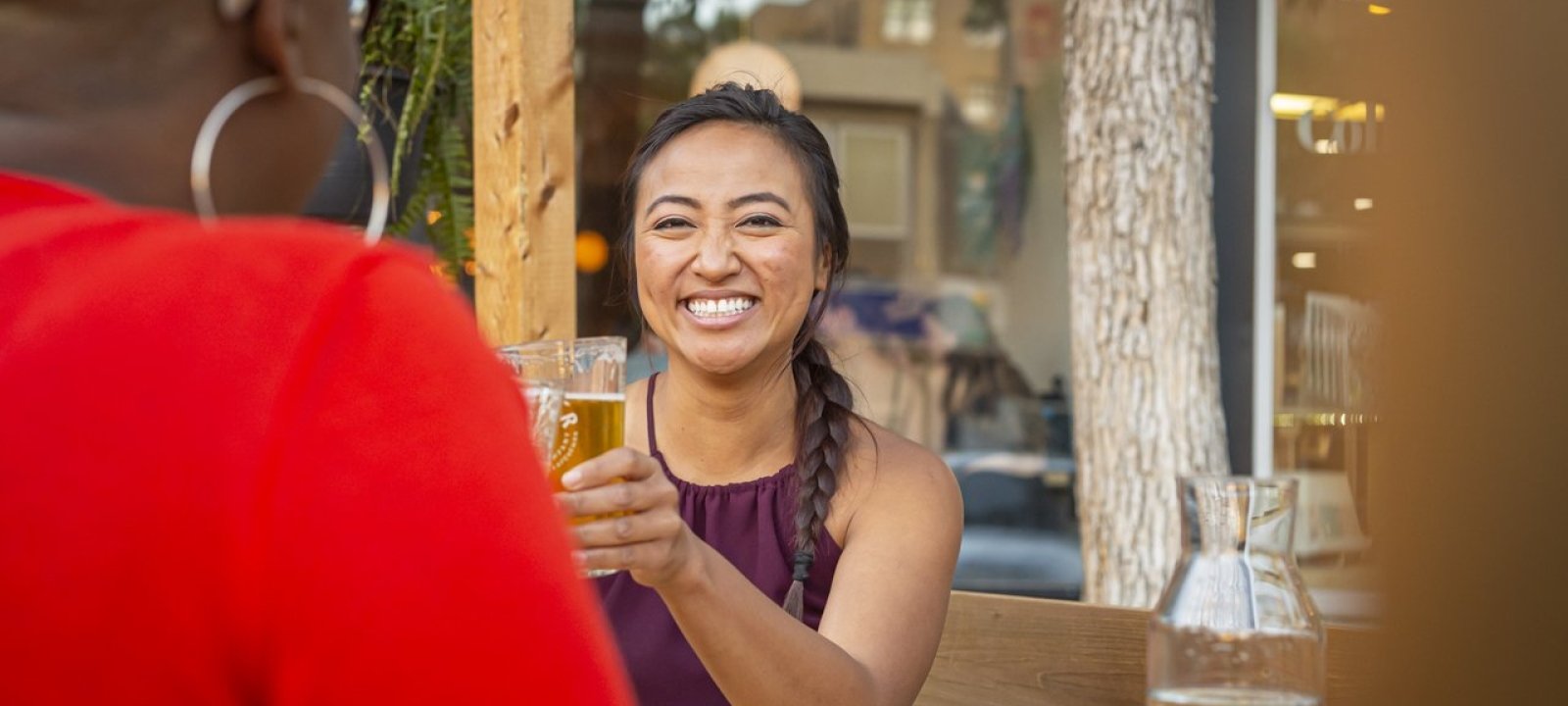 Saskatoon Walking Brewery Tour through Broadway, Downtown, and City Park
With many breweries popping up in town over the past few years, I've rounded up some of my favorites into a Saskatoon walking brewery tour that allows you to explore the city while sampling some local
With many breweries popping up in town over the past few years, I've rounded up some of my favorites into a Saskatoon walking brewery tour that allows you to explore the city while sampling some local taps! Expect unique prairie ingredients and flavours coupled with ultra-fresh batches - there's sure to be something for every beer connoisseur.
Check out our Google Map of the route for the under 3 km walk (tip: you can rearrange the route by dragging locations up or down in the list).
Prairie Sun Brewery, Broadway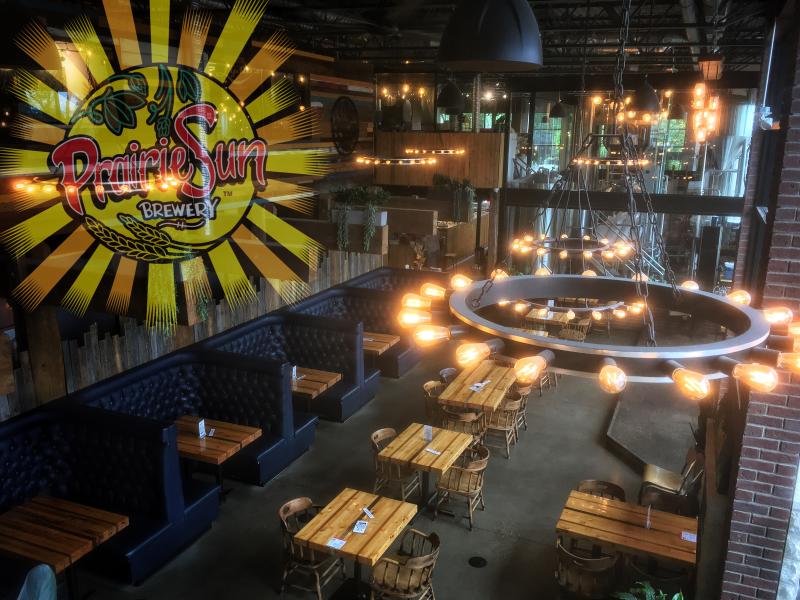 Photo Credit: Prairie Sun Brewery
First stop (or last if you do this list in reverse) is Prairie Sun Brewery at 650 Broadway Avenue. At Prairie Sun they brew with primarily Saskatchewan grown and malted barley and wheat and additionally all their hops are Canadian sourced. Brews with a nod to local culture include the Prairie Lily Lager, a German-style lager named after our provincial flower, and the Saskberry Saison, a farmhouse ale brewed with locally grown Saskatoon berries.  
The taproom's decor showcases pieces of Saskatchewan's heritage like the front door, tables, taps and more from Lydia's which formerly occupied this corner on Broadway. 
Shelter Brewing Company, Downtown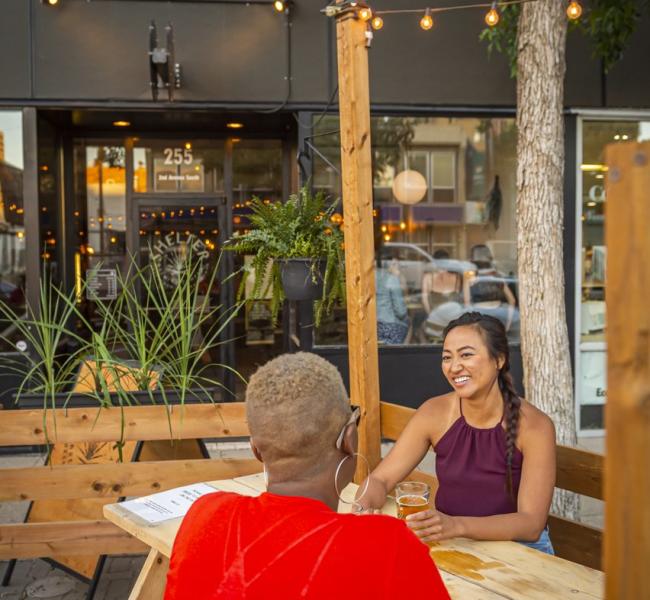 Take a walk across the Broadway Bridge to Shelter Brewing Company downtown at 255 2nd Avenue South. This small batch nano brewery focuses on supporting the local supply chain and can include items like herbs and spruce tips in their prairie inspired beers. The selection of beers is ever rotating here so you're likely to find something new to try every time you drop in.
Dylan & Cam's are the food partners on-site serving up tacos to pair with your pints.
21st Street Brewery, Downtown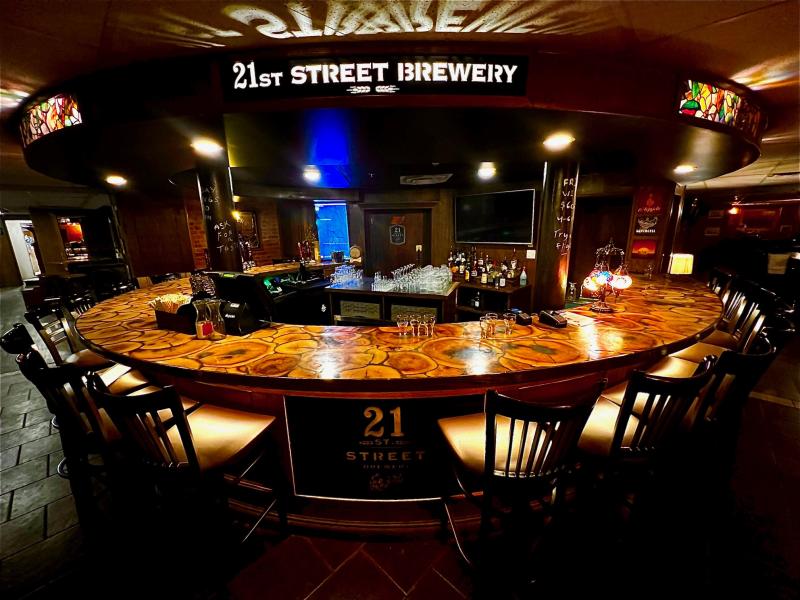 Photo Credit: Casey Murray
A short three block walk lands you at 21st Street Brewery at 243 21st Street East. Here you'll find bold flavoured small batch beer made exclusively with Saskatchewan grown and malted barley. Pull up a stool and try a flight at the handmade round bar that is the centerpiece of the taproom.
Their taproom is only open Friday and Saturdays from 6 - close or on request for a private booking.
High Key Brewing Co., Downtown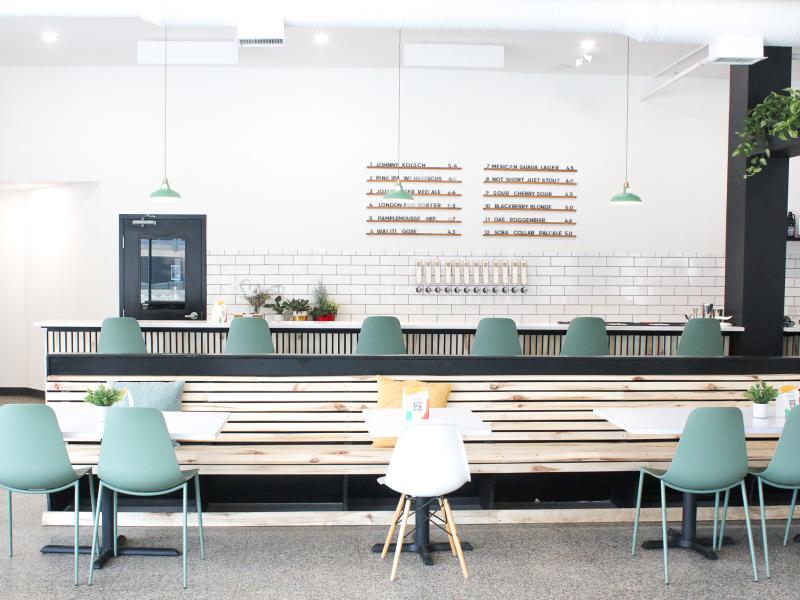 Photo Credit: High Key Brewing
Next, a quick walk to 102 23rd Street East lands you at High Key Brewing Co. Find fun local flavors like their sour cherry kettle sour fall seasonal brew made with a provincially grown dwarf sour cherry variety that was bred at the University of Saskatchewan to withstand our cold winters. 
The dog friendly patio is put to good use in the summer with ample seating and some jumbo games to play. 
Better Brother Brewing Co., City Park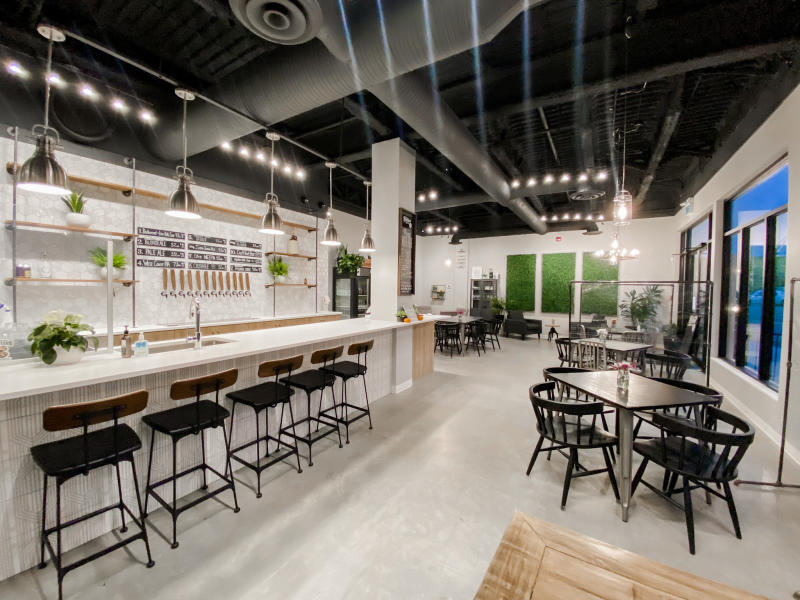 Photo Credit: Better Brother Brewing
Leave downtown for a short walk to City Park's Better Brother Brewing Co. located at 105 - 536 2nd Avenue North. With a range of beers from orange creamsicle, sours, IPAs and everything in between they offer something for everyone. The taproom has a full glass wall with a view into the production side so you can sip and view the brewing in action.
They also offer non-alcoholic beverages like craft root beer floats - perfect for those of all ages, noting that guests under 19 are welcome to the taproom if accompanied by their legal guardian.
Bonus: 9 Mile Legacy Brewing Tours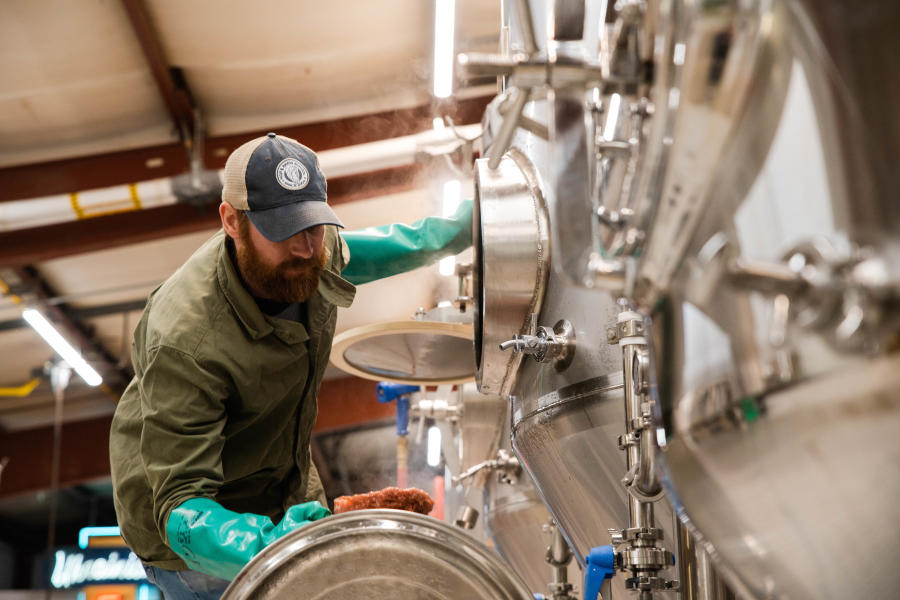 Photo Credit: 9 Mile Legacy Brewing
Book ahead to tour the 9 Mile Legacy Brewing production facility at 402 - 21st Street West. Tours take approximately 1.5 hours with a 6 person minimum and you'll be shown around by one of the team's brewers while sampling four of the current brews.
If you enjoyed the local products in this Saskatoon walking brewery tour, there are also a handful of local distillers in town to check out! See our recent Celebrate World Gin Day with Three of Saskatoon's Best Distilleries post for some inspiration on sampling their products.