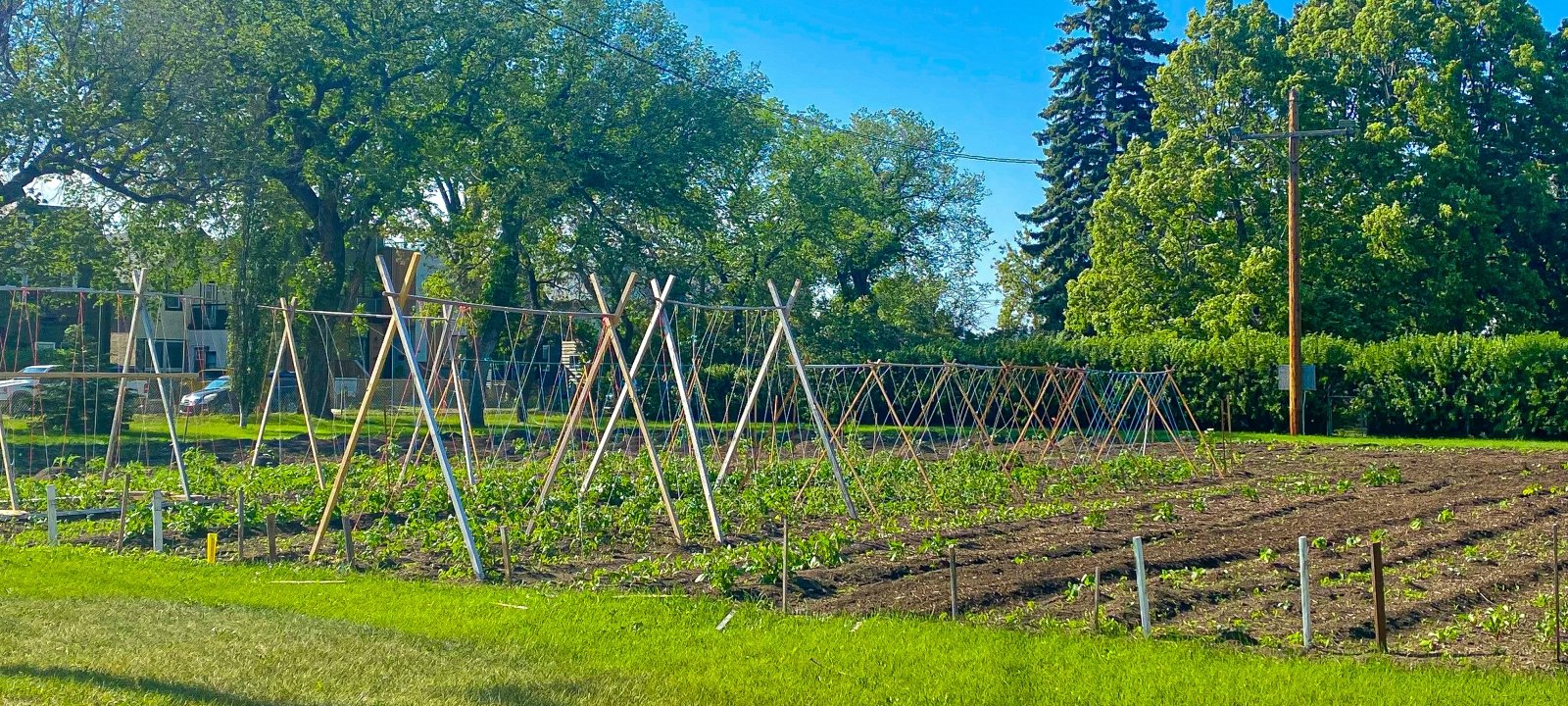 Rooted. Got Me Deep.
Food & Drink
,
Outdoors & Adventure
,
Entertainment
After taking a break from the Culinary scene of Saskatoon, Team Tourism invited me to revisit the city for an experience called "Rooted." A food and drink tour in the Riversdale community that is led
After taking a break from the Culinary scene of Saskatoon, Team Tourism invited me to revisit the city for an experience called "Rooted."  A food and drink tour in the Riversdale community that is led by an establishment that holds such a huge place in my heart - The Local Kitchen.
The AskÎy Project
Talk about GROWTH! Right away, I was excited to learn how to pronounce new words from a different dialect! Zoe, along with her two interns, witnessed me being a word nerd as I slowly murmur in Cree with both my eyebrows up wrinkling my forehead.
AskÎy (uh-SKI) is "earth" in Cree.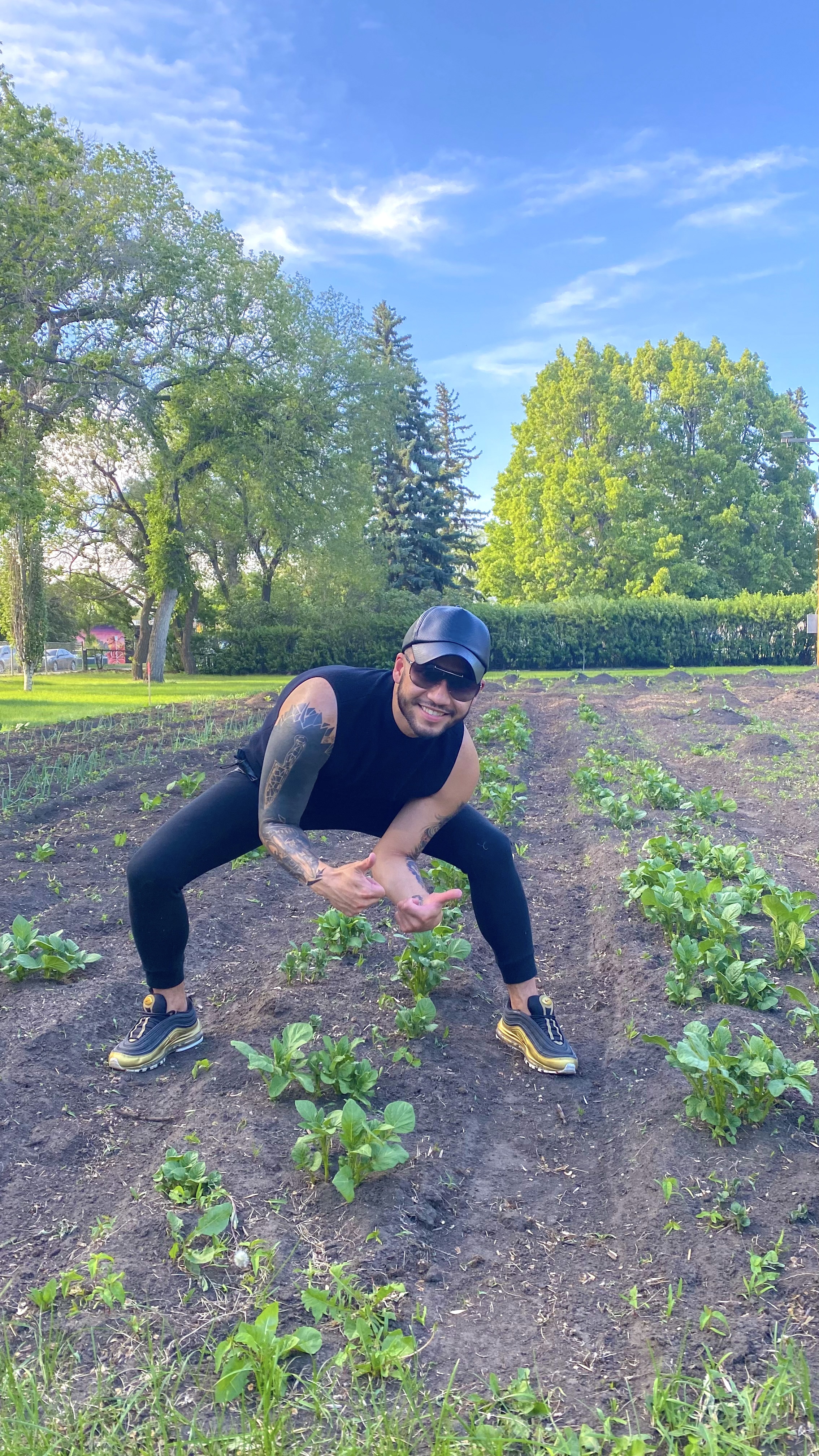 Photo Credit: Cole Pacunayen
Our meeting point was the project's newest garden site: The Ketayak Community Kistikana. In Northern Michif, it translates to "Elders' Community Garden"
Dirty is not always a bad thing. As hard as I grasp that thought from working in kitchens where I pride myself in cleanliness; with The AskÎy Project, I learned to let go.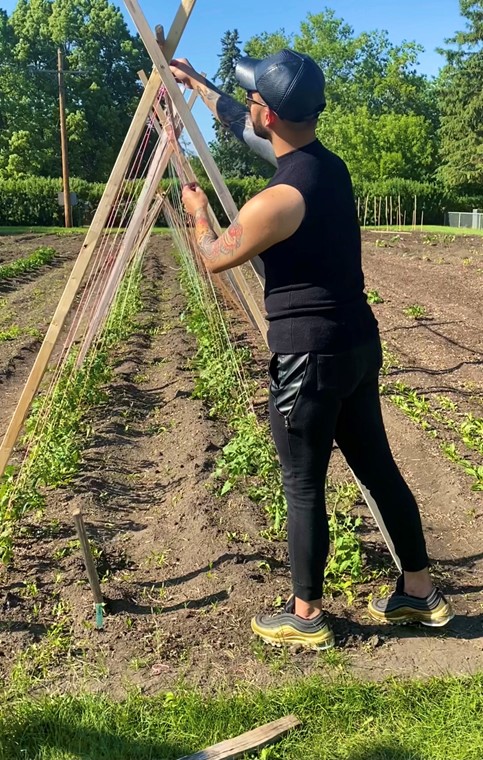 Photo Credit: Cole Pacunayen
 Sometimes, the only way to feel is to dig deep - and that's that we did. I do not only refer to the whole agricultural aspect of it, but also to what the garden strives for. It is a project meant to bring cultures together for a unison goal.
Gardening is not just about growing greens. The surrounding sounds, the blowing breeze, the catchy colours, the seasonal scents, the weather's warmth, and the all-around ambience - it's all part of it, right? So I made a bamboo wind chime for added drama!
Photo Credit: Cole Pacunayen

9 Mile Brewery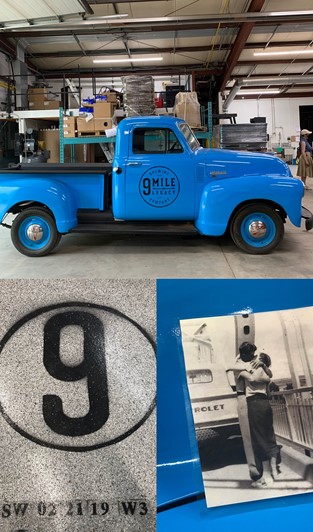 Photo Credits: Bailey Wilmot | Shawn Moen
NA-NO-more! 9-Mile expanded and Shawn opened the doors to the newest location of their brewery for our second stop. The site featured a restored '53 Chevrolet Pick-up with all original parts that his Grandparents Toupin was passed to him when he was 14-years-old. BUT! What melted me the most was the black and white picture under the front visor - his grandparents embracing while the same truck was behind them! What a LEGACY! A section of the floor is stamped with their farms coordinates was such a thoughtful addition on top of everything.
Testing the three signature beers was as refreshing as the craftsman himself explaining his thought process behind them. How he described the flavour notes of the barley and its finished product reminded me of how my brain works when I formulate, construct, and execute a dish. Beer and food go hand in hand. Like a beef brisket submerged in a saline liquid infused with aromatics brined slowly turns into a pastrami; a malted barley requires the addition of water, hops, yeast and most of all, time - to be turned into a craft beer.                                                                                                          
There are no shortcuts to a real craftsmanship. It is lengthy and laborious.
The Local  Kitchen
The tables have turned at the final stop. It's such a foreign feeling sitting at the dinner table as a guest, only because every time I am at The Local Kitchen, I was either hosting my cooking classes or doing a culinary event.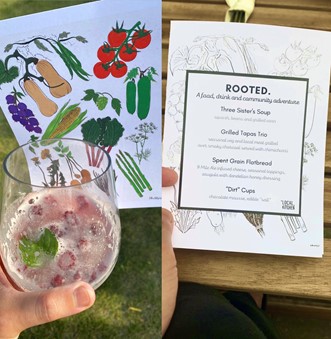 Cooking food is the strongest way I express myself.  So each time I get a chance to taste someone's dish, I do it with a great amount of openness and respect. Food is a very personal thing; to me anyways. Deveraux, the current in-house Chef at The Local Kitchen, delivered a 4-Course meal that was inspired by the whole idea of the tour. We only met through our social media platforms prior to this event. This moment was an understatement to the phrase "meeting personally" considering I was sitting right in front of his demo station while eating his food.
Along with the courses, Sydney's enthusiasm and Bailey's engagement filled the patio setting. The flatbread was my favourite dish of the night. It was like biting into a cloud, but with elements of earth on it. The spent grain dough was like pushing against a feather pillow. The bouncy texture of the dough between my fingers still lingers in my head. It was that fluffy.  So imagine that with all of these on it: the creaminess of the beer cheese, the bite from the roasted fiddleheads and shallots, the light crisp of the arugula on top, and the fragrant and sweet dandelion-honey vinaigrette.
Coming to "Rooted." took me back not only to Saskatoon itself, but to all the learnings and growth I have acquired from the city from the last five years I lived in it.