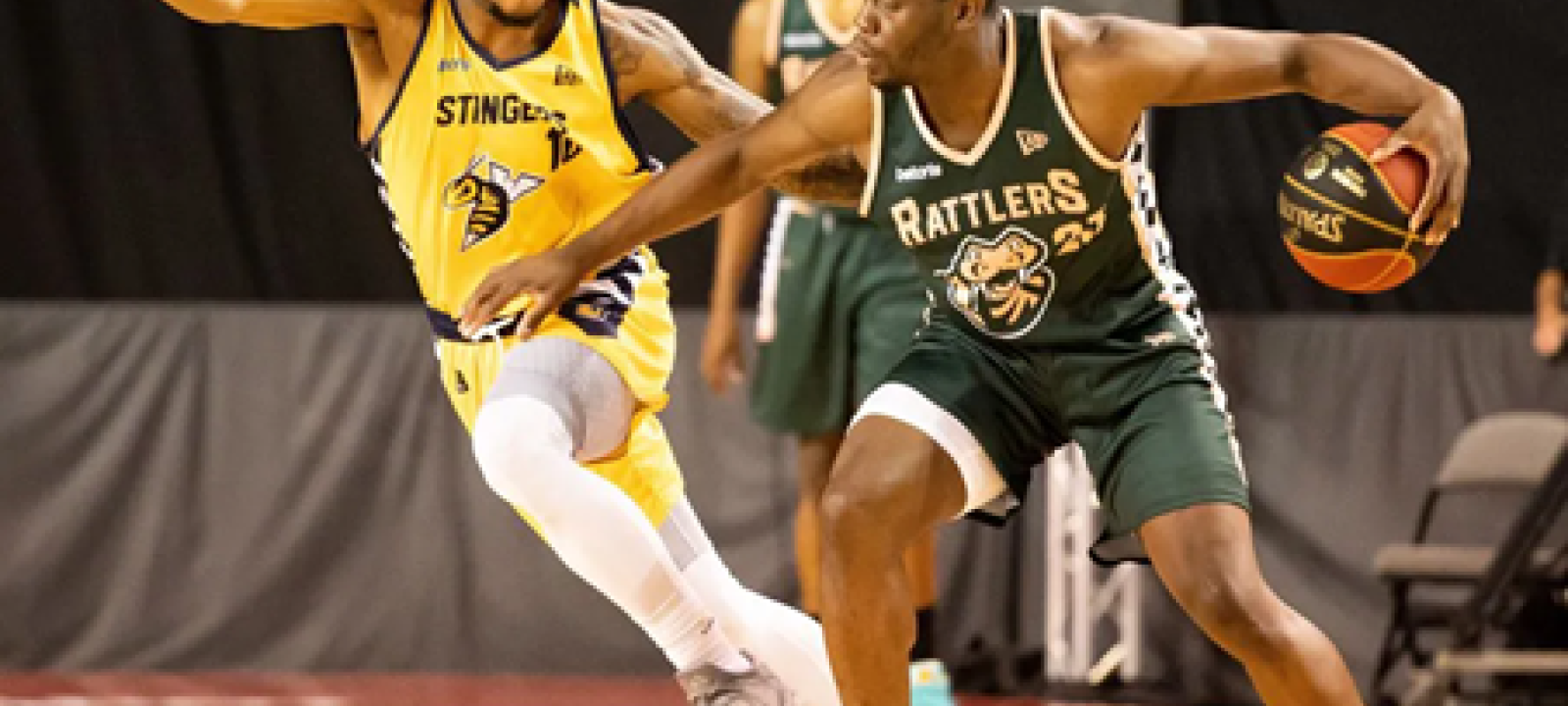 Rattlers Welcome Fans Back to Sasktel Centre
It has been a long sixteen months for sports in Saskatoon. The COVID-19 pandemic forced the shutdown of the sports industry back in March 2020. While sports in Saskatchewan have adjusted as best they
It has been a long sixteen months for sports in Saskatoon. The COVID-19 pandemic forced the shutdown of the sports industry back in March 2020. While sports in Saskatchewan have adjusted as best they could, they haven't been able to welcome fans to their games. With the provincial announcement of all public health restrictions to be lifted on July 11, that's all about to change.
The last sports event I attended live and in person was a Saskatchewan Rush game back in February 2020. Watching sports on TV is fun but it does not replace the feeling you get from watching an event live and in person. To say I'm excited to attend live sports events again would be a massive understatement.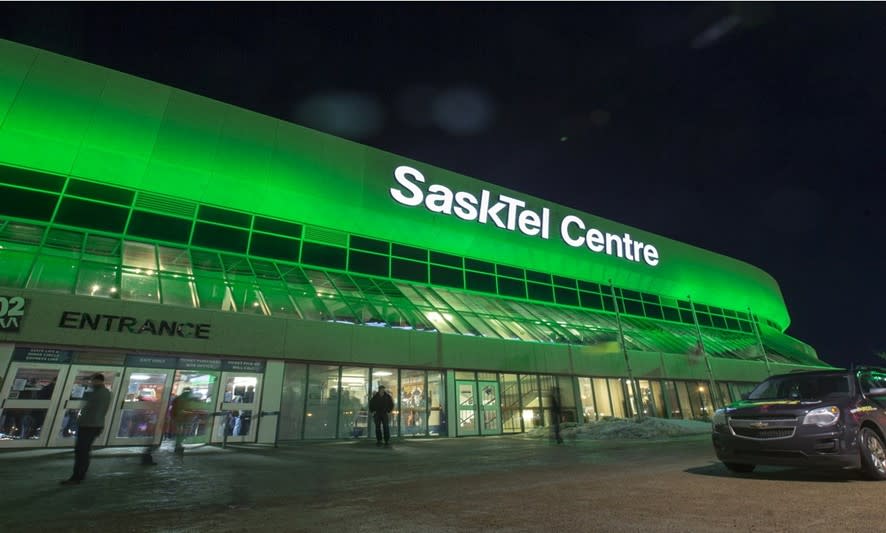 PHOTO: SaskTel Centre lit up in green
July 12 will mark the return of fans at sports events with the Saskatchewan Rattlers taking on the Edmonton Stingers in CEBL basketball action at SaskTel Centre. This will be the first ticketed event for the Saskatchewan Rattlers, who started their season on June 28 and have been playing in an empty SaskTel Centre for their home games.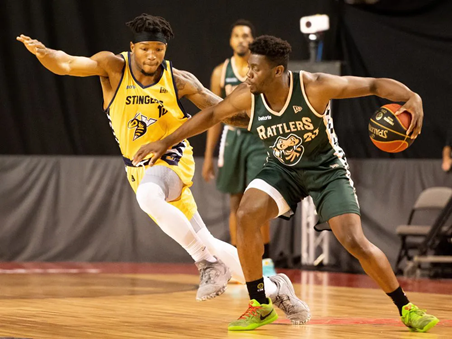 PHOTO: Rattlers VS Stingers
For those who haven't been to a Saskatchewan Rattlers game yet, there's no better time than on July 12. While the Rattlers haven't had the best start to the season (they are currently 0-4), two of the games were decided by less than two points in Elam Endings. The Elam Ending was created to maintain the normal flow of a game late in a contest when deliberate fouling and rushed possessions by the trailing team, stalling on offense by the leading team, and little home for late comebacks tarnished the experience for fans and teams. If you've watched an NBA playoff game, you know the last few minutes of the fourth quarter can take FOREVER. The Elam Ending improves the chances of a late comeback, eliminates late-game clock controversies, and provides more memorable game-ending moments. In a nutshell, it makes the game more exciting for the fans!

Tickets for the Monday, July 12 game against the Edmonton Stingers can be found at www.tickemaster.ca. Tickets start at $25 plus fees and taxes. If you can't make the game on July 12, the Rattlers have many more home games through July and August for you to grab the family and support a local sports franchise.
SASKTEL CENTRE SAFETY
While masks are not required at SaskTel Centre events starting July 11 (as per provincial regulations), they are recommended. If you are more comfortable wearing a mask in large, public spaces then I encourage you to do so! SaskTel Centre also has hand sanitizing stations set up throughout the concourse and will do temperature checks upon arrival.
During the pandemic, they upgraded all their point-of-sale systems so when you head to the concession to grab a burger or a beer, you can use your debit and credit cards, and are encouraged to use these cashless options.
The Saskatchewan Rattlers are back. Events at SaskTel Centre are back. We cannot be more excited.