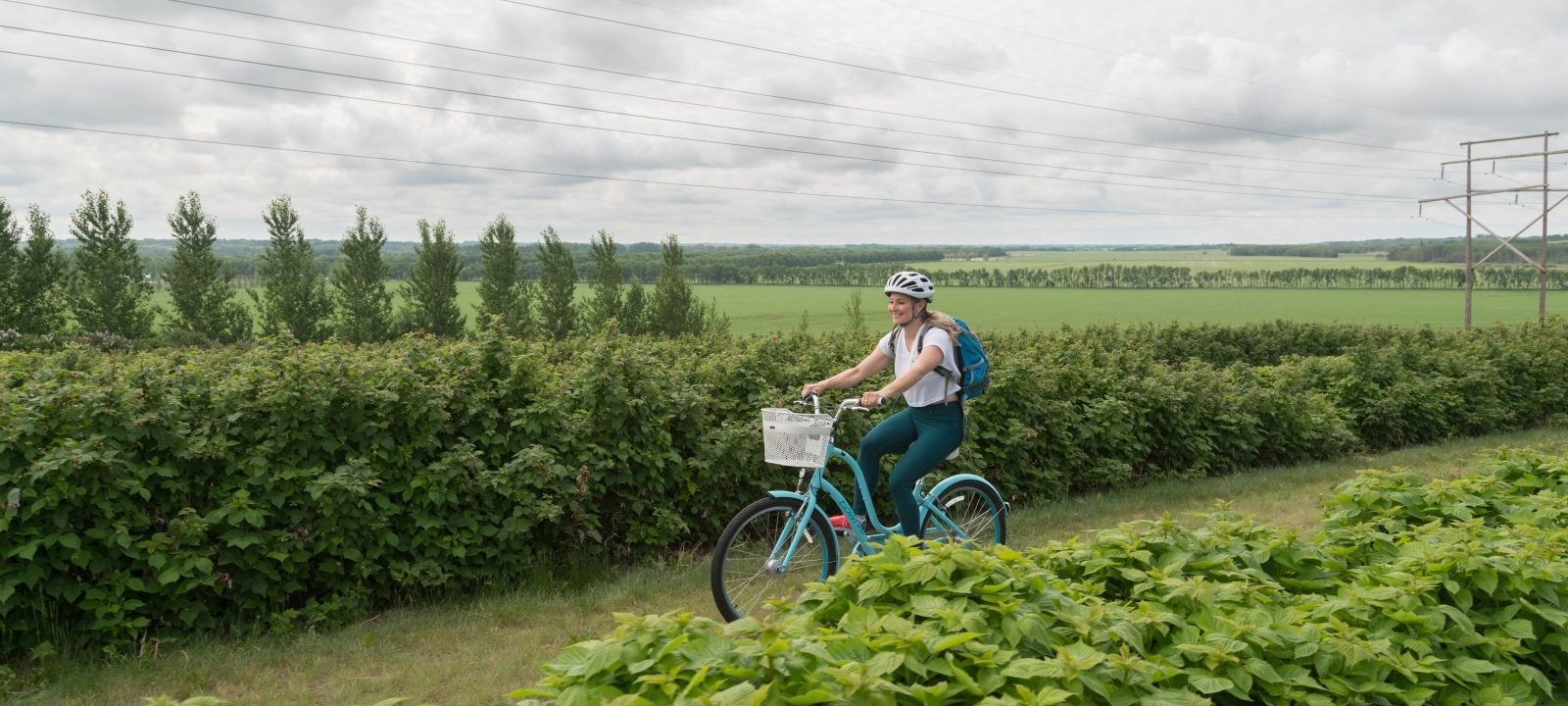 Quest for the best: Spots to enjoy nature in and around Saskatoon
With warmer weather well on its way, there's no time like now to get outside and enjoy nature. Grab your favourite hiking runners, pack a picnic and dig out your sunscreen, as you get ready to soak up
With warmer weather well on its way, there's no time like now to get outside and enjoy nature. Grab your favourite hiking runners, pack a picnic and dig out your sunscreen, as you get ready to soak up some of Saskatoon's best natural wonders, farms, gardens, and scenic spots. You don't have to go far to find beautiful views or get your nature fix — we have it all right here, in and around the great outdoors of Saskatoon.

**Please check each of these businesses and locations for COVID-19 health and safety protocols before you visit!
Black Fox Farm & Distillery
245 Valley Road, about 5km outside of Saskatoon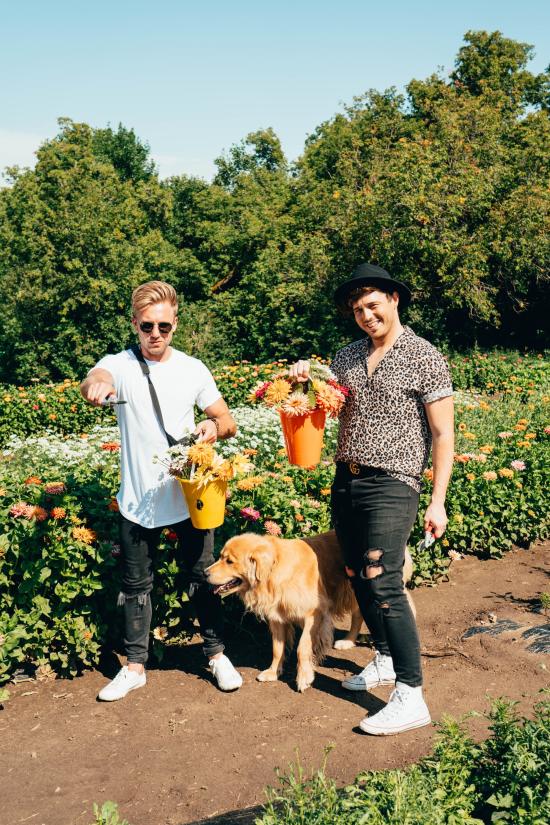 Every year, Black Fox has a U-Pick flower field, beginning in July, where you can fill up a bucket of flowers for $35. The flowers are gorgeous and fill the fields with amazing colours and smells. Throughout the summer, they also host events and festivals, including Gin & Tonic in the Field nights, Gladiolus flower festival in August, and pumpkin festival in September.
Farm One Forty
Vanscoy, SK - 15 minutes outside Saskatoon, off Highway 7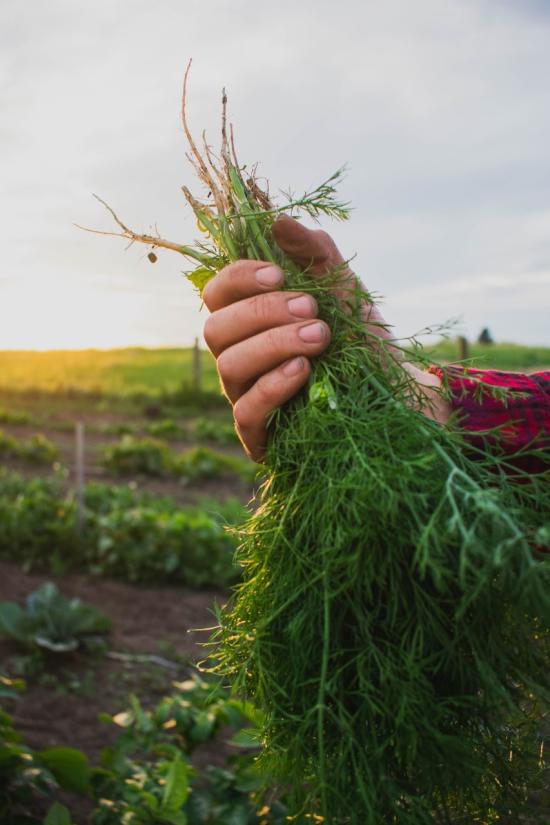 Farm One Forty is a local and holistically managed farm just outside the city. You can visit the farm and purchase some of their products, or they also host events including family-friendly farm tours, fully catered farm-to-fork meals, and appie and cocktail tours. You can also have a dine-in experience at Odla, which is supplied primarily by Farm One Forty.
Cranberry Flats Conservation Area
Range Rd 3055
Photo by Chris Sikorsky
Cranberry Flats is a stunning spot, just 15 minutes outside the city where you'll find walking and hiking paths, sandy banks and views of the South Saskatchewan River. It's a perfect place to bring a picnic and spend a sunny afternoon exploring the natural prairies — or catch an incredible summer evening sunset!
Forestry Farm Park
1903 Forestry Farm Park Drive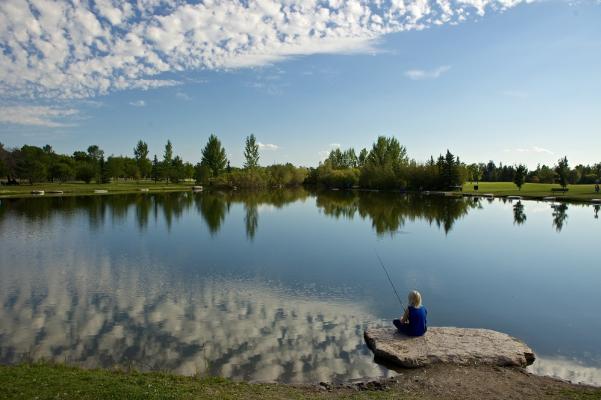 The Forestry Farm is a little haven of green, with paths for walking, running and biking, and plenty of fire pits and space for picnicking and enjoying the sunshine. There's also a Fishing Pond and the Secret Gardens, which are serene spots filled with beautiful trees, plants and flowers.
Crossmount Cider Company
30 Glen Road, Crossmount, SK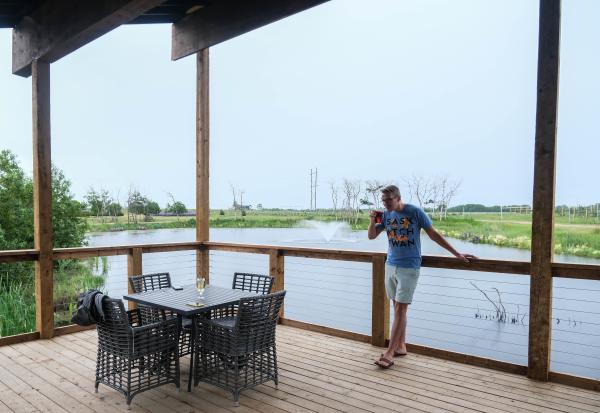 Just five minutes south of Saskatoon is The Glen at Crossmount and the Crossmount Cider Company, where you can enjoy the best of both worlds — nature and locally made cider! It's a lovely place to unwind and relax, surrounded by a pond, prairie views and blue skies.
Wanuskewin
RR 4, Penner Road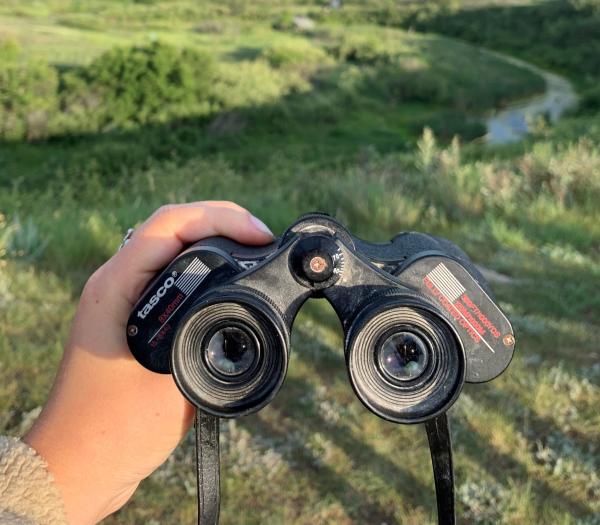 Visit Wanuskewin and the Opimihaw Valley for tons of hiking trails, which vary in difficulty and are family-friendly too. Bring your binoculars for the spectacular bird-watching opportunities! There's lots of outdoor programming and activities throughout the year, and pre- or post-hike, be sure to make time to explore the brand new interpretive centre and immerse yourself in historic and modern Indigenous culture.
 
Beaver Creek Conservation Area
15 minutes south of Saskatoon, off Highway 219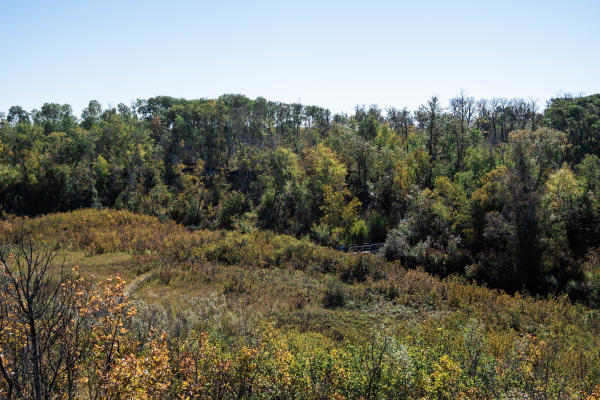 Beaver Creek features hiking trails and various family-friendly activities at their Interpretive Centre. Only 15 minutes from city centre, at Beaver Creek there's plenty of natural beauty, including forest, the rippling creek, and the South Saskatchewan River nearby.
The Berry Barn
830 Valley Road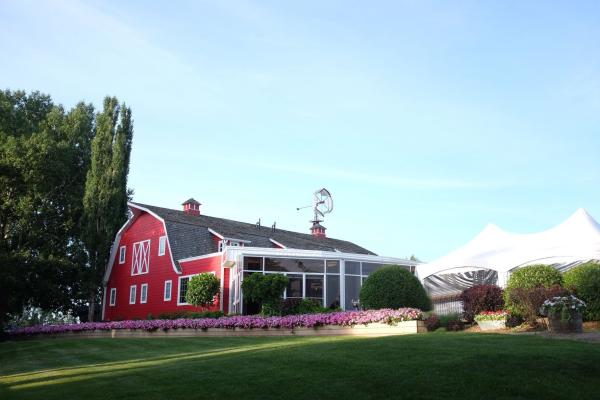 Photo via The Berry Barn
Head to the Berry Barn for beautiful scenery, views of the South Saskatchewan River and their greenhouses, for all your gardening needs. (Grab a slice of saskatoon berry pie, of course!) The vibrant colours of the areas are sure to get you in a planting mood.