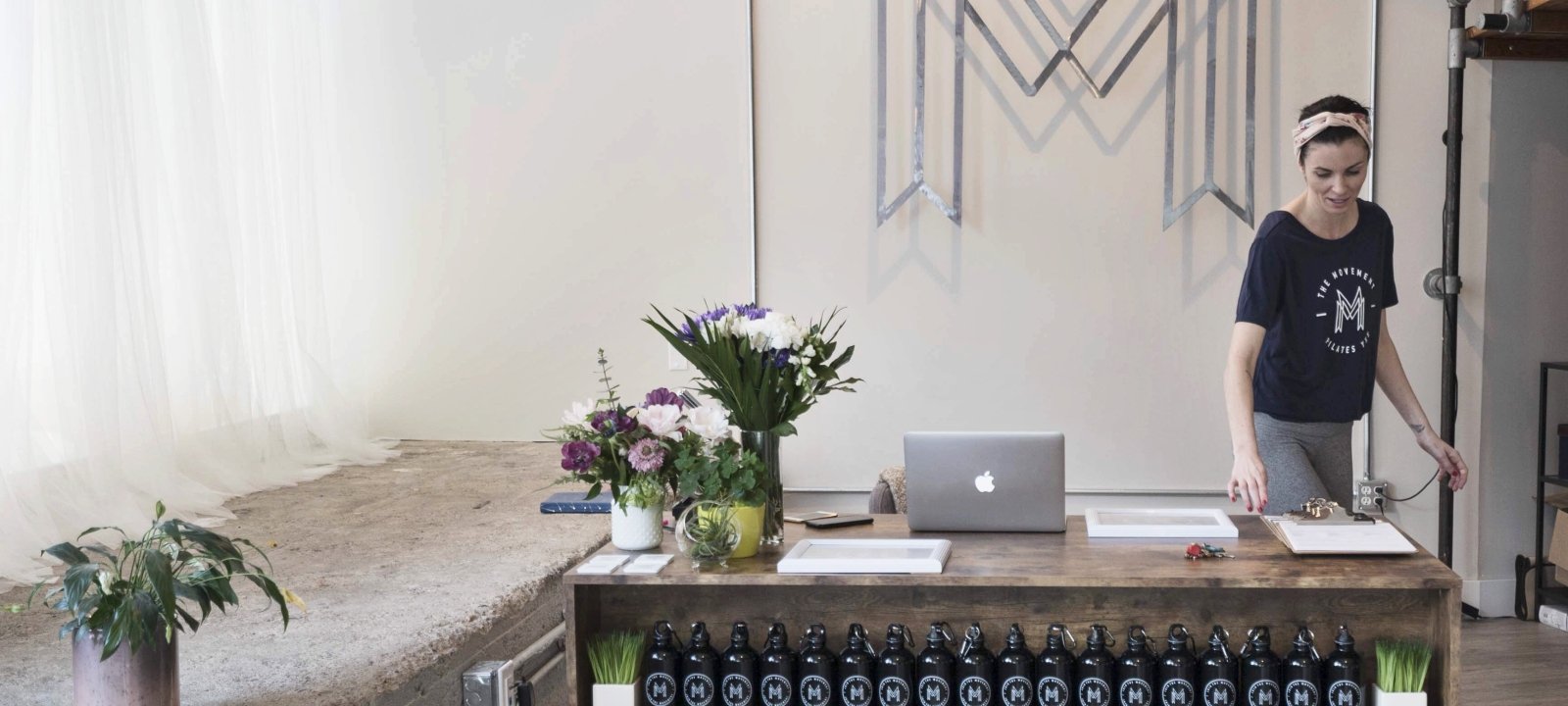 Pilates, Spin, and Yoga: Three Wellness Spots in YXE
Whenever I travel, I always look for new fitness and yoga studios to check out and experience while on the road. After long flights or drives, there is nothing better than moving your body once you've
Whenever I travel, I always look for new fitness and yoga studios to check out and experience while on the road. After long flights or drives, there is nothing better than moving your body once you've arrived at your destination.
Saskatoon loves Pilates and Saskatoon have a plethora of gyms, fitness studios, and yoga studios to check out. Here are three centrally located studios in Saskatoon if you like to move your body:

The Movement is Saskatoon's newest Pilates studio, located in the heart of downtown at 14 23rd Street East. Their space is bright with natural light, spacious with their tall ceilings, and even houses a cozy loft to hang out in.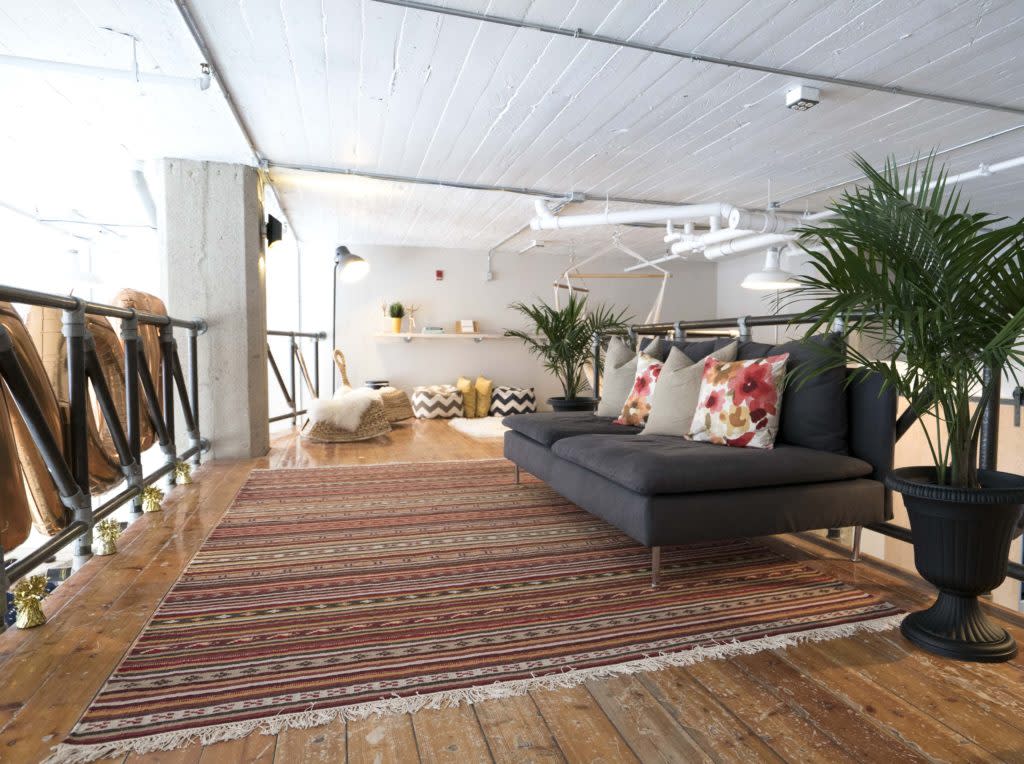 The Loft
The Movement is made of up two studio rooms: The Mat Studio which hosts pilates mat classes, and other Pilates-based fitness classes including Barre, Essentrics, and TRX. The Equipment Studio is the first of its kind in Canada, which houses equipment specific to Pilates, called Reformers where they offer their Reformer & Jump classes. All classes at The Movement are accessible to all fitness levels.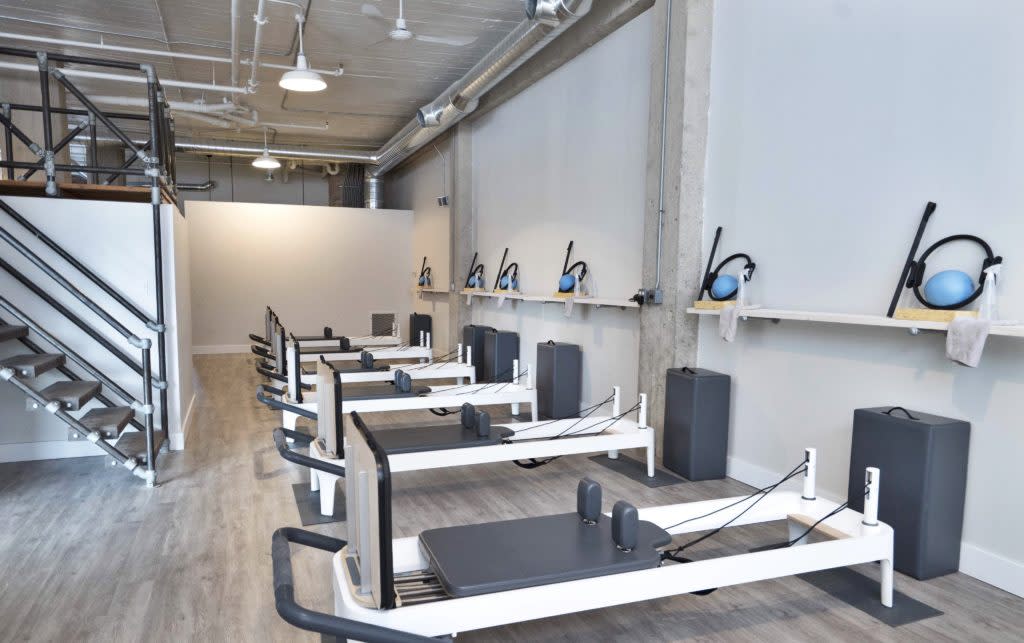 The Equipment Studio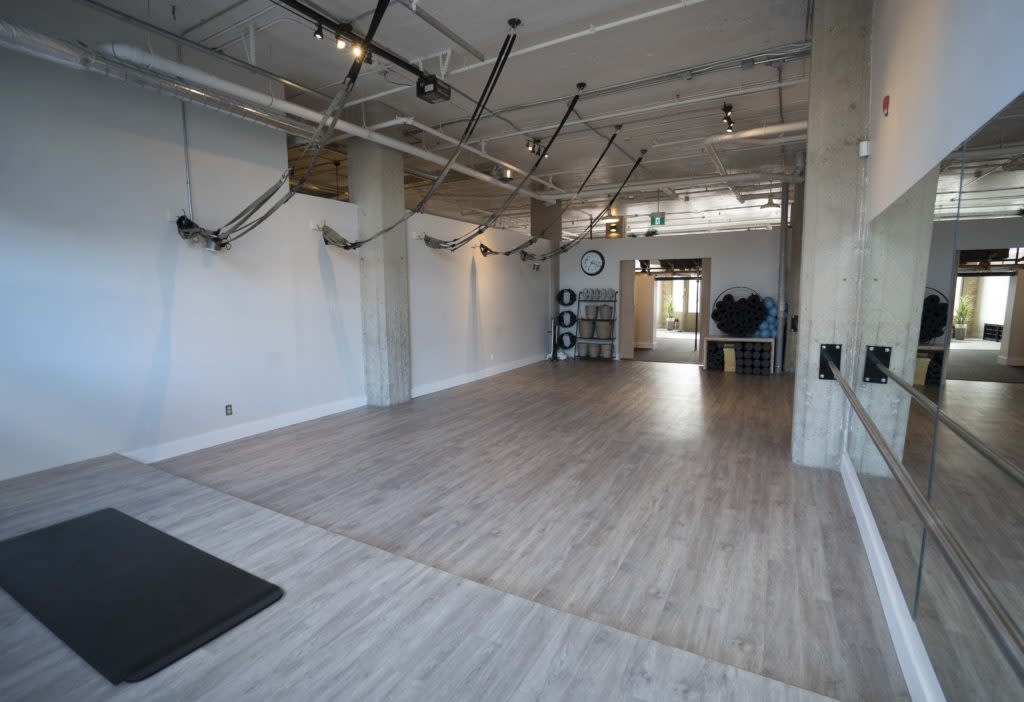 The Mat Studio
A list of their classes and descriptions can be found here, and their schedule and pricing can be found here.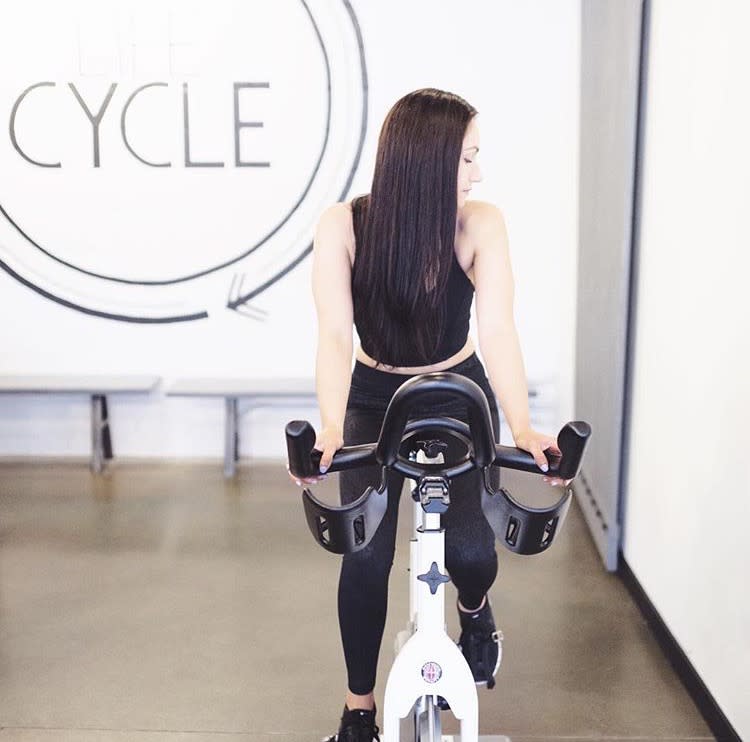 Lifecycle is a boutique cycling studio located in the Broadway district of Saskatoon (1002 Broadway Avenue). Lifecycle offers quick 45 or 55 minute classes. These classes incorporate choreography and weights into their cardio class to create a full-body workout. The lights are dim, the music loud, and the instructors motivating. This is a great spot to sweat, release stress, and feel energized.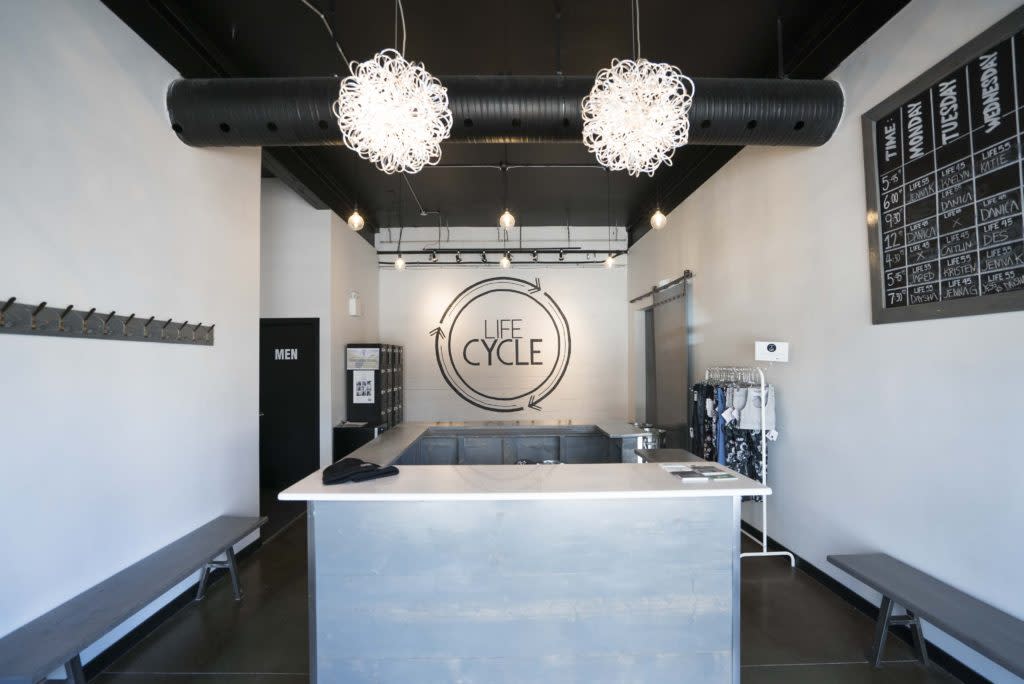 Lifecycle offers classes every day of the week. The schedule can be found here.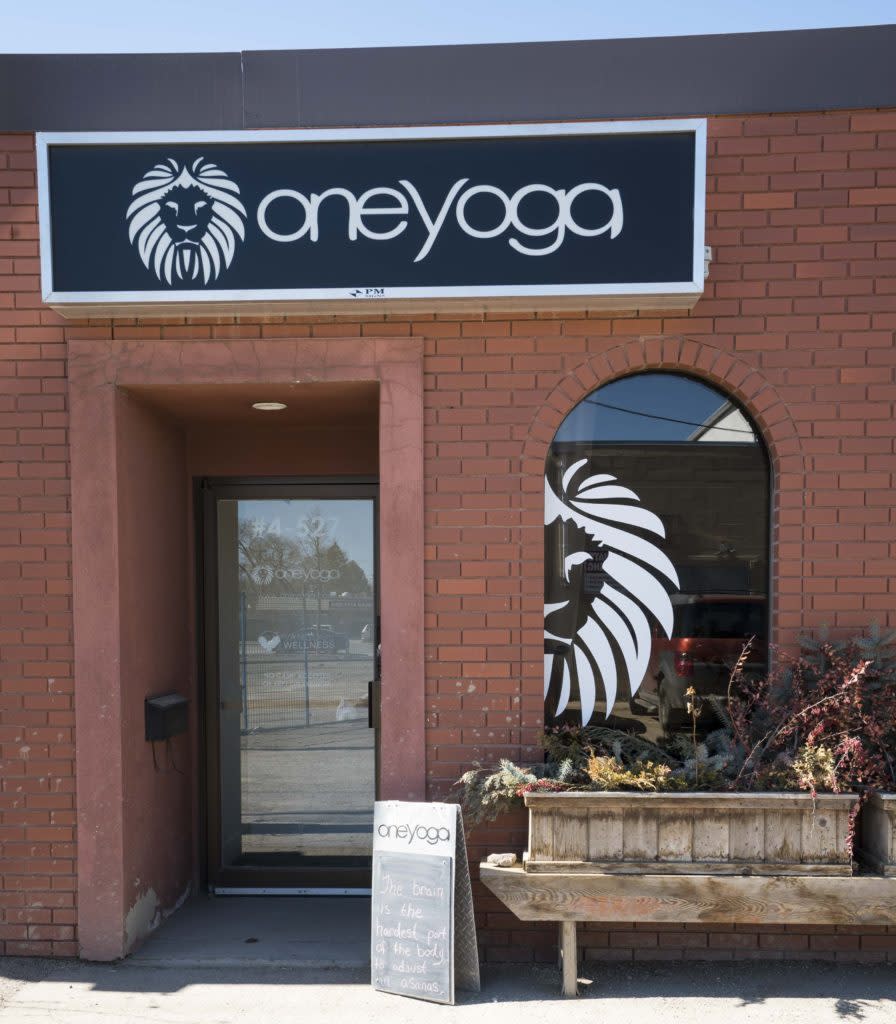 One Yoga's schedule and pricing on their website. One Yoga is a vinyasa yoga studio located in the Broadway district of Saskatoon (#4 - 527 Main Street). One Yoga offers a variety of classes so that individuals of all levels can experience the gift of yoga. Whether you are seeking yoga to ease stress, gain flexibility, or experience deeper states of peace, One Yoga's class selection has you covered.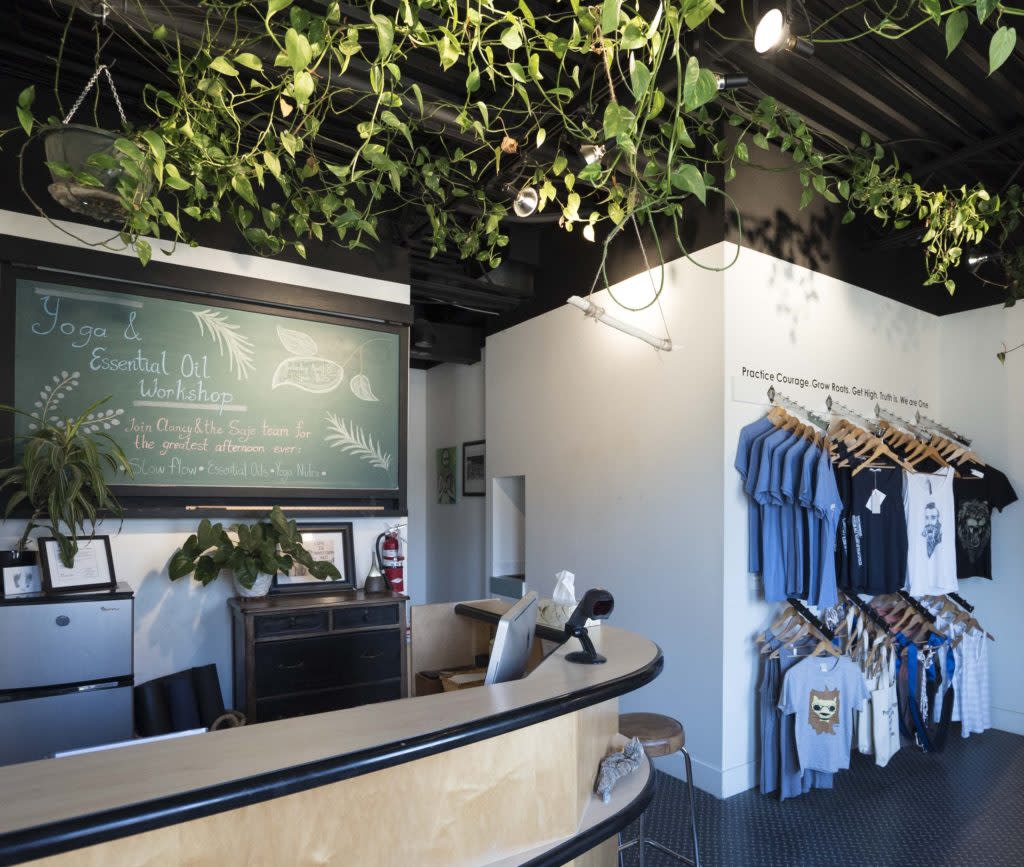 Class Types:
Power Vinyasa (a heat builder),
Gentle (slow, gentle movements)
Yin (restorative and meditative)
Vinyasa (sometimes called flow yoga)
Foundations (great for beginners)
Therapeutic (for those experiencing injury or limited mobility)
Family Yoga (for yogis of all ages)