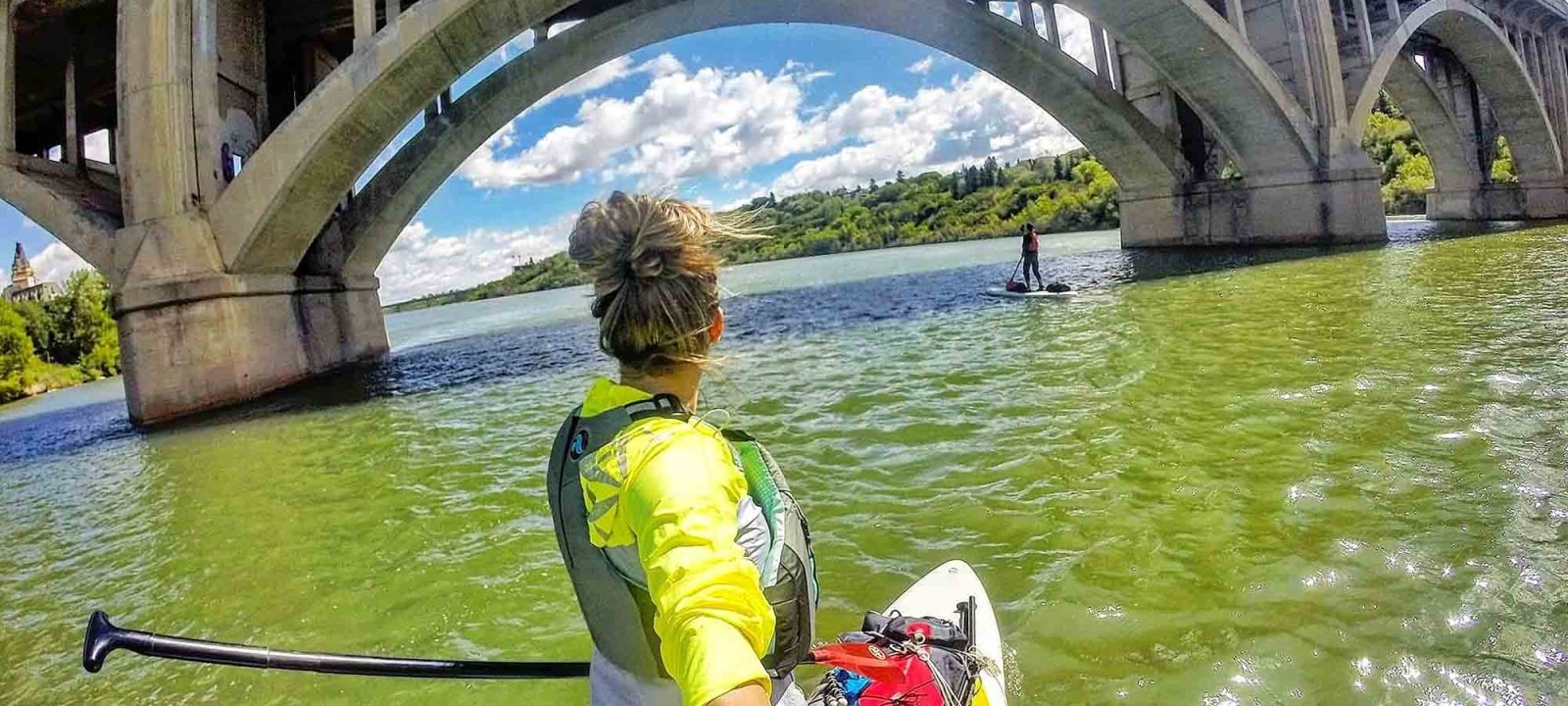 Paddleboarding the Chief Whitecap Waterway South of Saskatoon
Looking at this photo, can you guess where I am? Photo credit: Ashlyn George Jamaica? Cuba? Perhaps somewhere in Central America about to head out surfing or sunbathing on the beach? What if I told
Looking at this photo, can you guess where I am?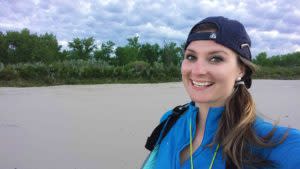 Photo credit: Ashlyn George
Jamaica? Cuba? Perhaps somewhere in Central America about to head out surfing or sunbathing on the beach?
What if I told you the photo was snapped less than 10 kilometres south of Saskatoon. Would you believe me?
I hope you would – because that's exactly where it was taken.
In June I went on an epic 43 kilometres overnight paddleboarding adventure along the Chief Whitecap Waterway starting at the Dakota Dunes First Nation. The CWW is also part of the Trans Canada Trail system.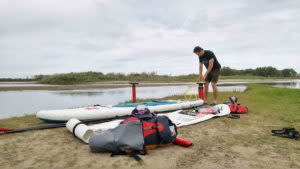 Photo credit: Ashlyn George
It's not necessary to be an expert either. This was my second time ever paddle boarding. My friend Andrew and I thought it would be a fantastic adventure to attempt.
I admit I was a little nervous to pack all my gear – my tech gear in particular – onto a piece of heavy-duty PVC that's inflatable. I was scared to tip into the water. I was also worried the current would challenge me or that I wouldn't be able to paddle into the wind.
But there wasn't any need to be worried. I promise: if you act sensibly and safely on the trip and make all necessary preparations in advance – anyone can paddle the Chief Whitecap Waterway.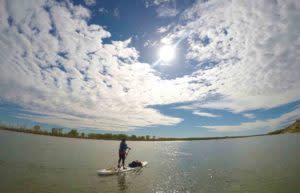 Photo credit: Andrew Hiltz
We even ended up with a big storm overnight, with wind gusting up to 70 kilometres an hour the next morning. But we still managed to make it into Saskatoon right on our timeline with nothing more than a few hours of consistent paddling. The trick is to stick close to the shoreline and not zig-zag across the river. It's surprising the amount of extra paddling that adds up trying to cross over all the time. It's also important to keep an eye on water levels.  You can be standing in the middle of the river and only be up to your ankles. If you take the paddleboard through these high-sand areas, you risk breaking the fin off.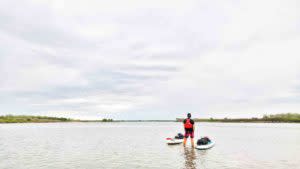 Photo credit: Ashlyn George
Where to Get Gear: We rented paddleboards from Escape Sports and packed all our gear into rented waterproof bags. As long as we remembered to zip or seal them closed, nothing got wet. We made sure to always wear our PFDs, and we took lots of breaks so we wouldn't get too tired.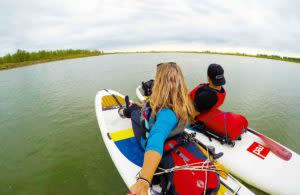 Photo credit: Ashlyn George
The Route: We checked out Google maps in advance, read through the Chief Whitecap Waterway website, and got some additional details from Jonny and Marcus at Escape. We decided to start at Diefenbaker Dam or Outlook for a one-night trip would be too much (those are 2-3 day trips). Dakota Dunes was our perfect launch point.
We completed our paddleboarding trip right in front of the Bessborough. Two other pull-out points are much earlier at the Fred Heal Canoe Launch or at the Saskatoon Canoe Club. But for us, half the fun was being able to paddle into downtown Saskatoon under the bridges - so consider going all the way.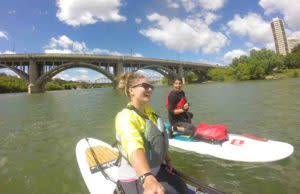 Photo credit: Ashlyn George
It's helpful to have two vehicles to make the trip possible. One that can be left overnight at the start point and one near downtown so you can pack your gear up once you're off the river. Or call a friend and ask them to drop you off.
Camping: Beware of sandbars that shift with the changing water levels. You don't want to get washed away in the night. We chose a site on an island in the middle of the river close to Cranberry Flats that had a large shoreline, trees for shelter, and enough wood to start a fire on the beach. Make sure to double-check for any fire bans in advance of the trip. And remember to pack out everything you pack in so you don't spoil it for people who wish to enjoy the site after you.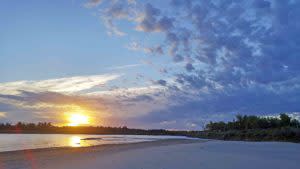 Photo credit: Ashlyn George
Meals: Take it easy-to-pack meals and lots of snacks. With limited space on the paddleboard and in the dry bag, dehydrated meals are always a superb choice. It's easiest to take a camp stove and fuel instead of depending on cooking over a fire. Water filters or water purification tablets are quick methods to get clean drinking water (you'll need to drink lots–that sun is hot!).  Consider stopping at the Berry Barn for a meal or at least some Saskatoon berry pie.
The Chief Whitecap Waterway route is fantastic to explore–there are so many pristine white sand beaches and rolling prairie vistas. The best part is you get to float with the current and it's impossible to get lost!
Any questions? Feel free to shoot me an e-mail at [email protected]
Happy paddling!