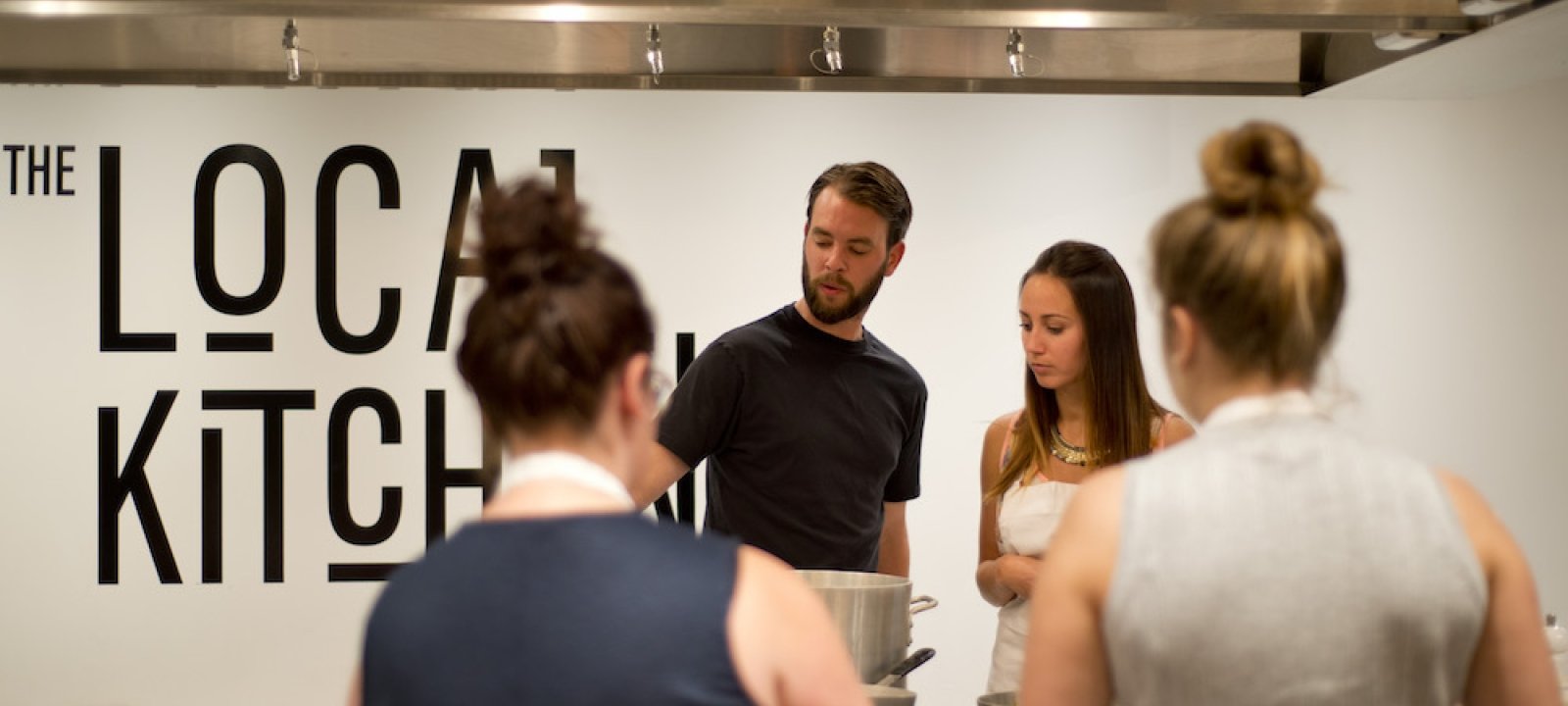 Mustard Madness cooking class at YXEATS
I was prepared to enjoy myself, but I'll be honest: I had doubts about mustard in cheesecake. I was wrong. It was delicious – all of it was delicious. Summer bean salad with maple mustard dressing
I was prepared to enjoy myself, but I'll be honest: I had doubts about mustard in cheesecake.
I was wrong.
It was delicious – all of it was delicious. Summer bean salad with maple mustard dressing and roasted cashews. Whole roasted pork loin with dijon Brussels sprouts. Mustard cheesecake with rosemary honey. And what made it even better was the satisfaction of having made it ourselves. My contribution was pretty much limited to chopping onions and drinking wine, but as a collective the class created a wonderful three course meal that any foodie could be proud of.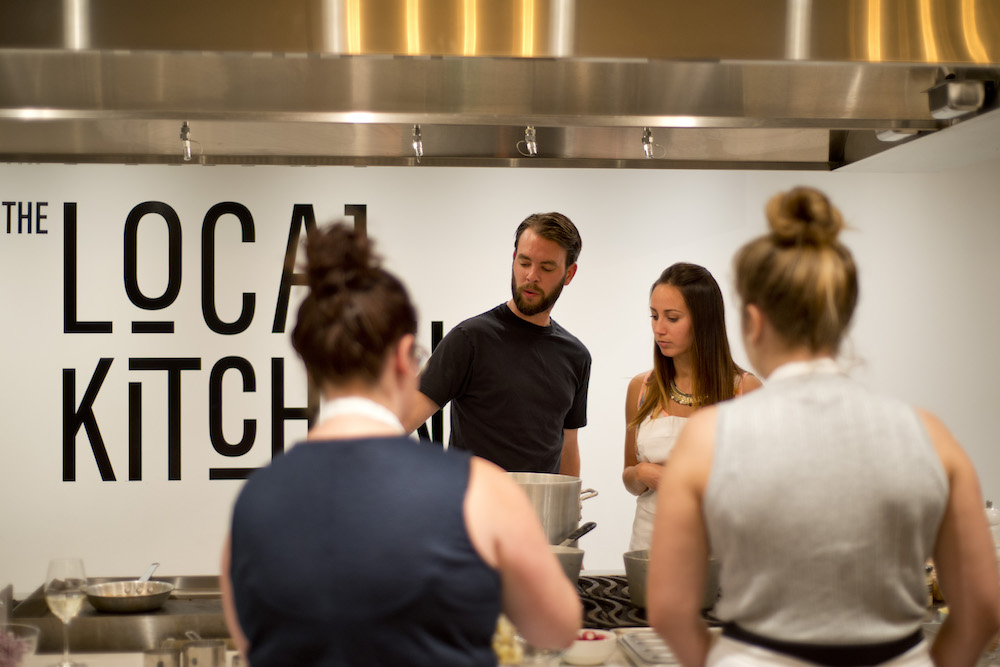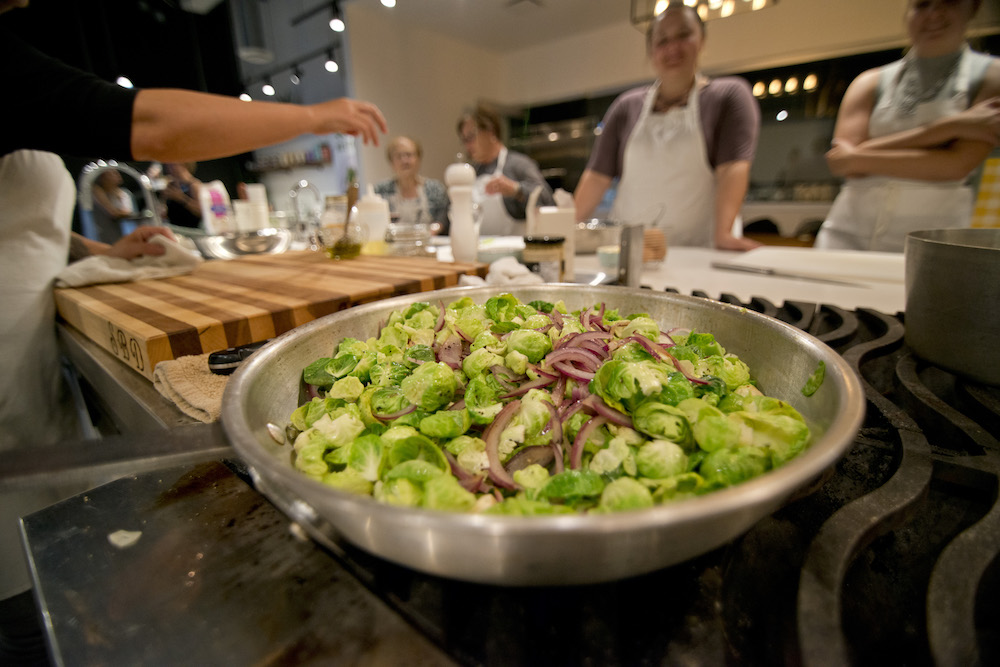 The cooking class was part of YXEATS 2017, Riversdale's food and drink festival, and held at The Local Kitchen. It's the perfect space for a cooking class, but it's also home to commercial cooking spaces where local geniuses whip up culinary inventions to share with the public. The recipes came from this collection,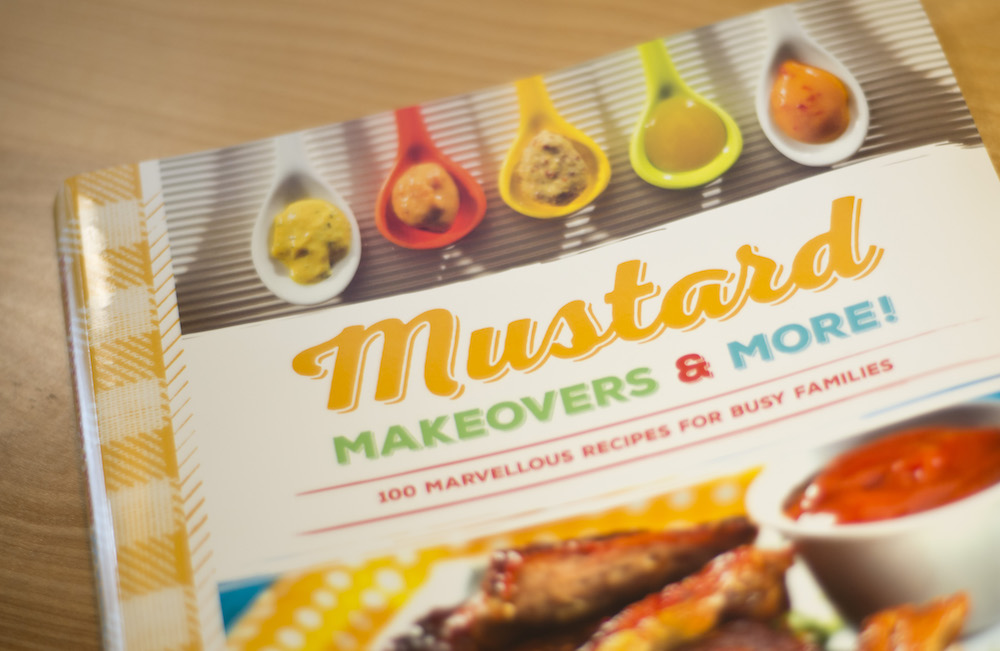 https://saskmustard.com/consumer/cooking-with-mustard/mustard-cookbooks/mustard-makeovers-more/
compliments of SaskMustard. Thanks to Adele from SaskMustard, I now know that Canada is the world's largest exporter of mustard. And that Saskatchewan is Canada's biggest mustard grower. So next time you're in gay Paris enjoying some moutarde de Dijon, remember you're probably tasting Saskatchewan. Adele brought her mom, Mary, to the event. Mary is such a legendary cook that she was asked to 'Mary-ify' lots of the recipes in the collection, using her sixth sense for cookery to perfect the dishes.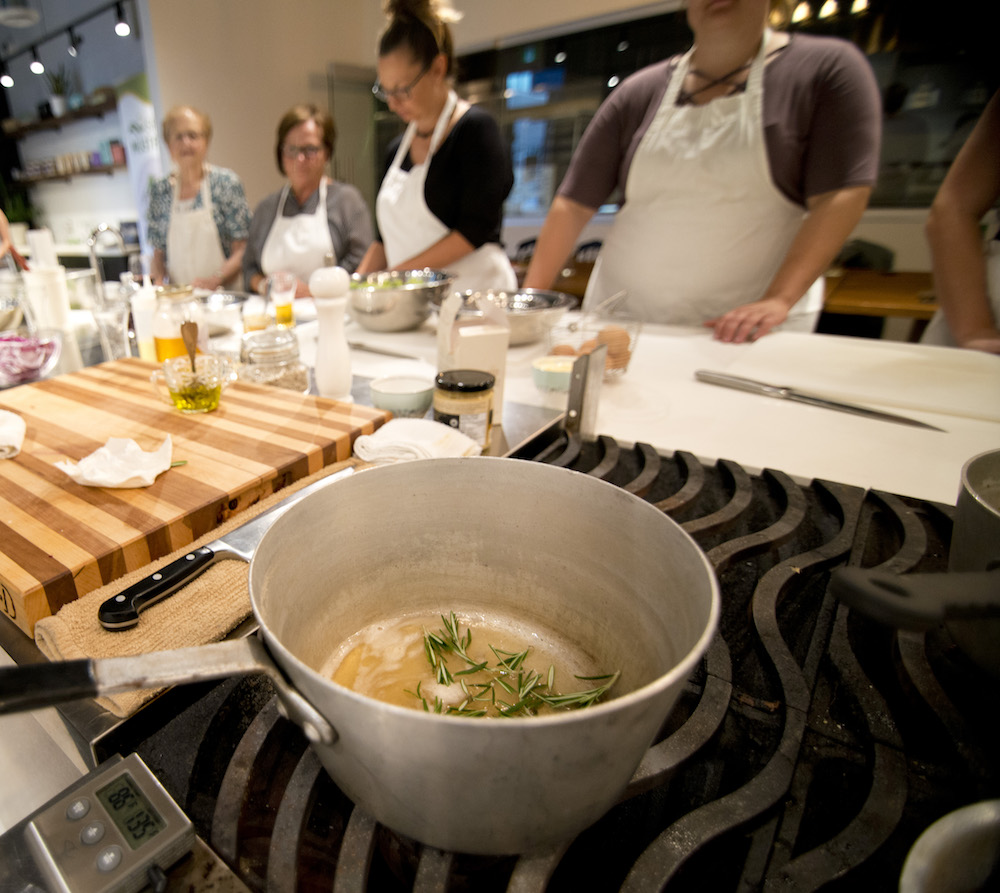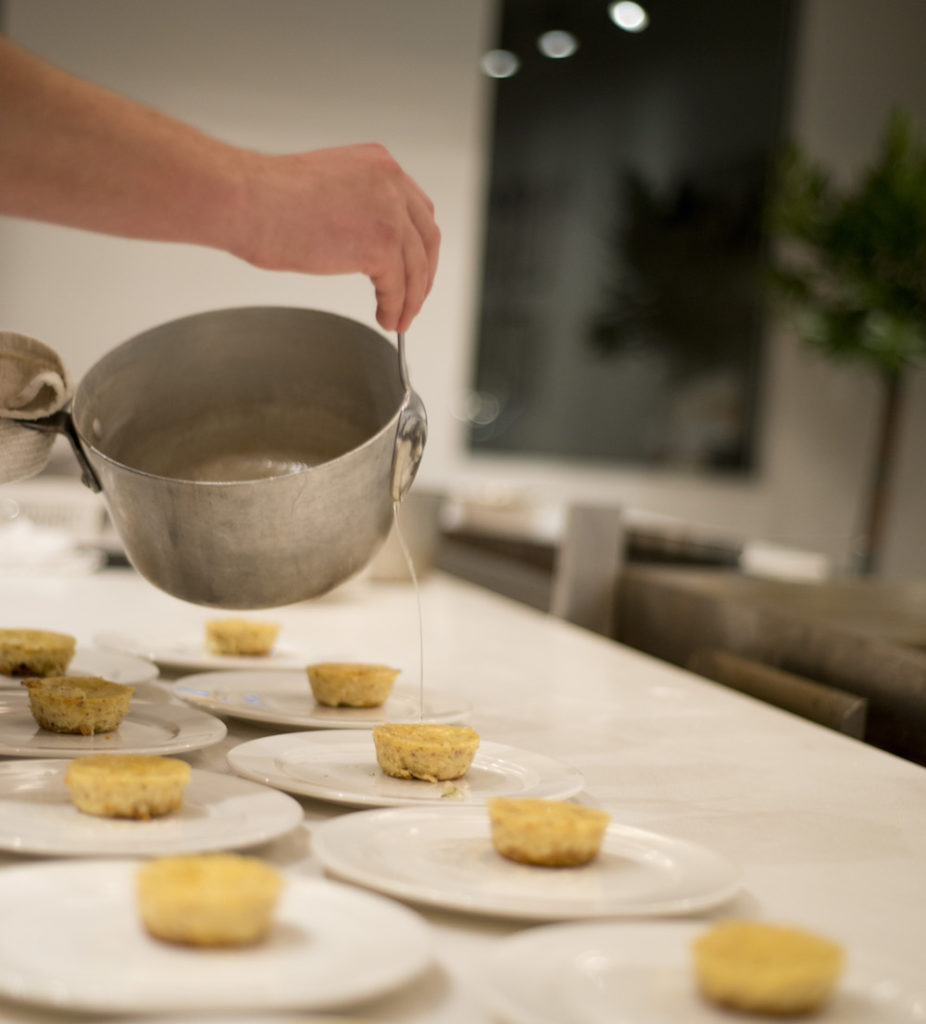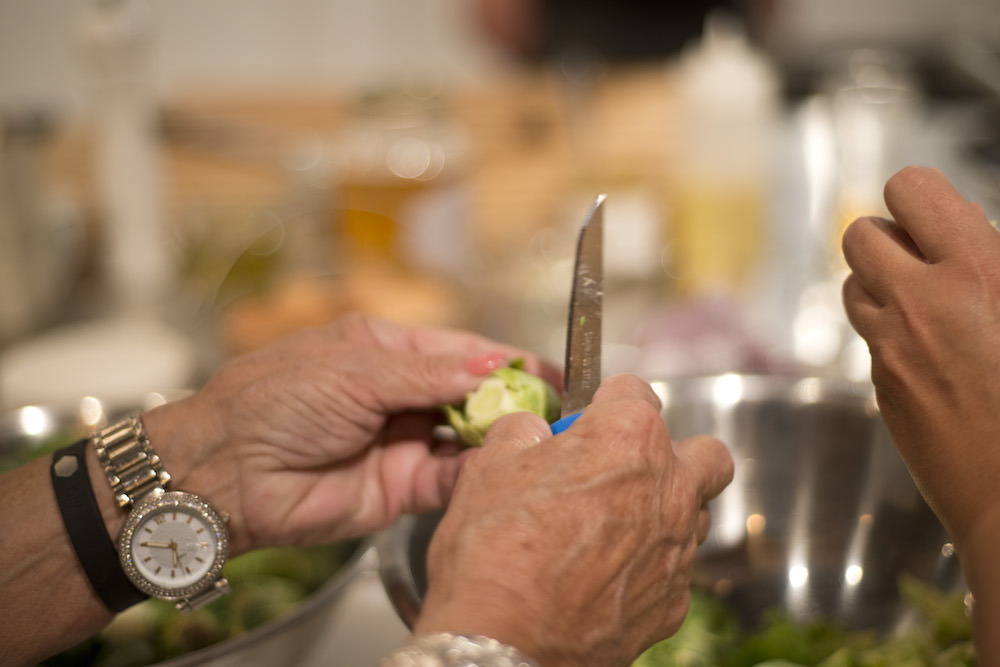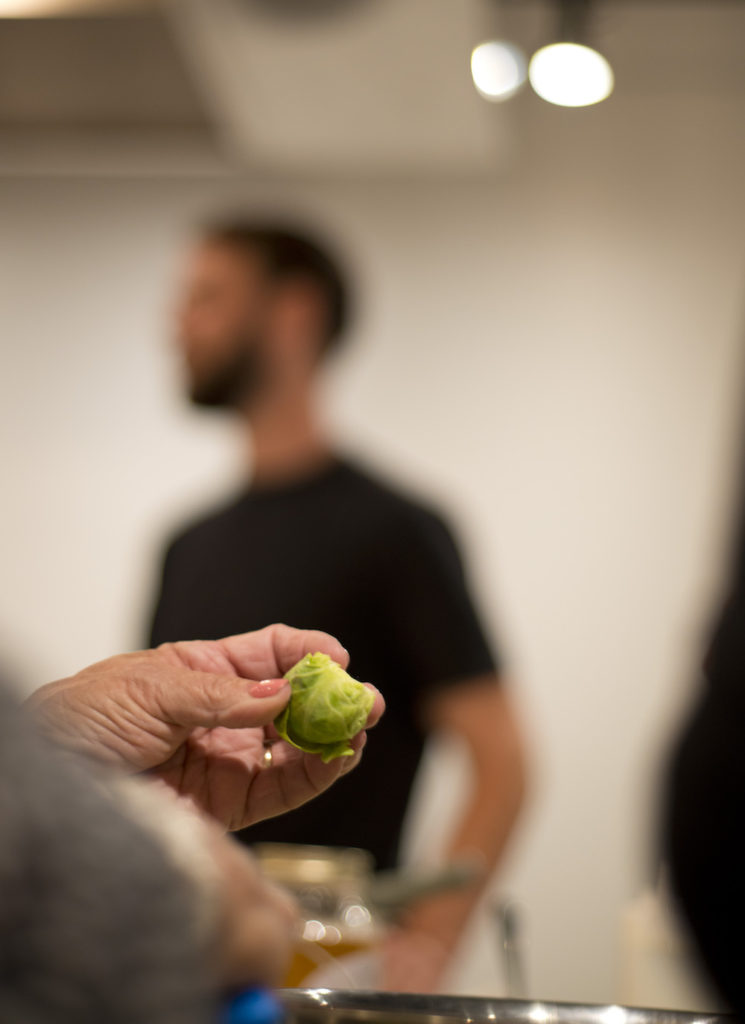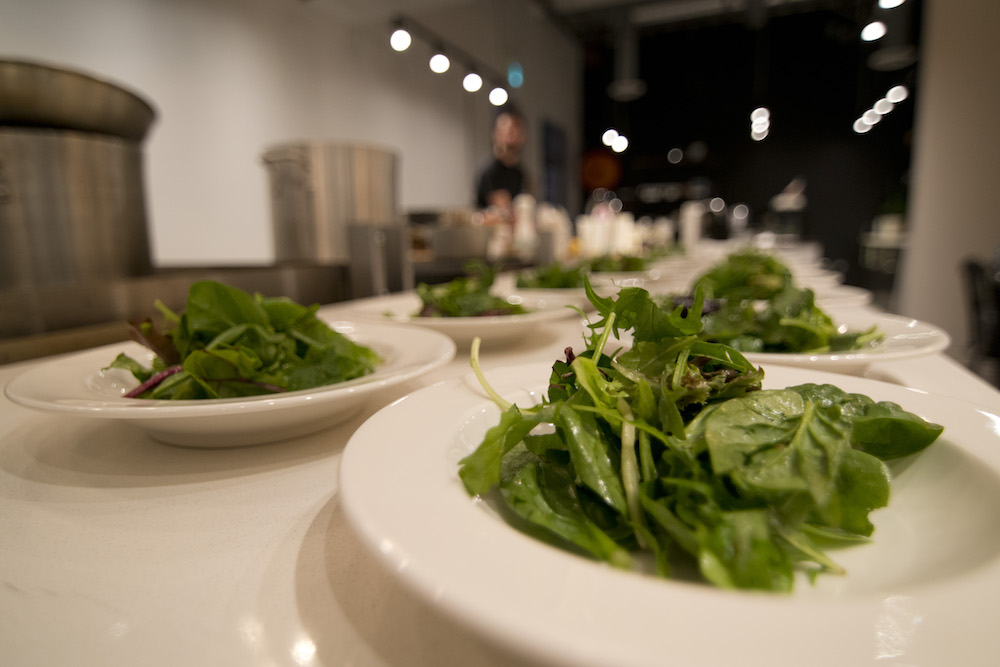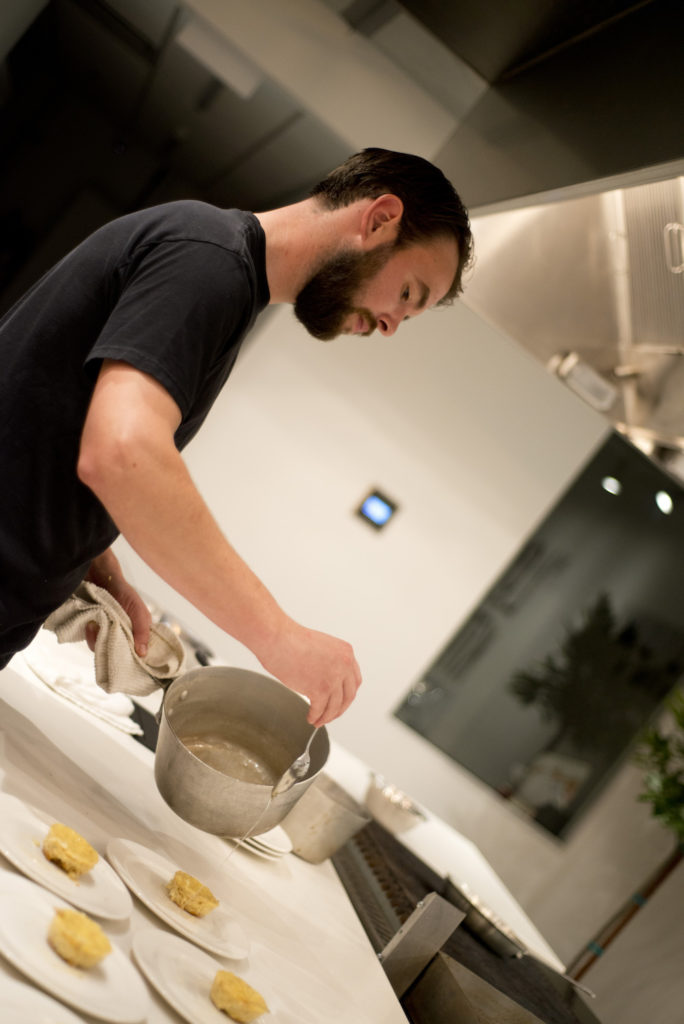 About a dozen of us took part, an interesting cross section of ages and social sets. Scott Dicks, our chef and guru, explained some of the principles behind great cooking while we chopped and stirred. For example, he showed me how to julienne an onion without endangering my digits. The young women next to me mixed the cheesecake ingredients. Adele and her mom prepared the Brussels sprouts, all amid laughter and the aroma of slow-roasting pork loin. As educational experiences go, I have to say it was pretty pleasant.
When the 'work' was done and we all sat together at a long table, we enjoyed the fruits of our labours like one big family.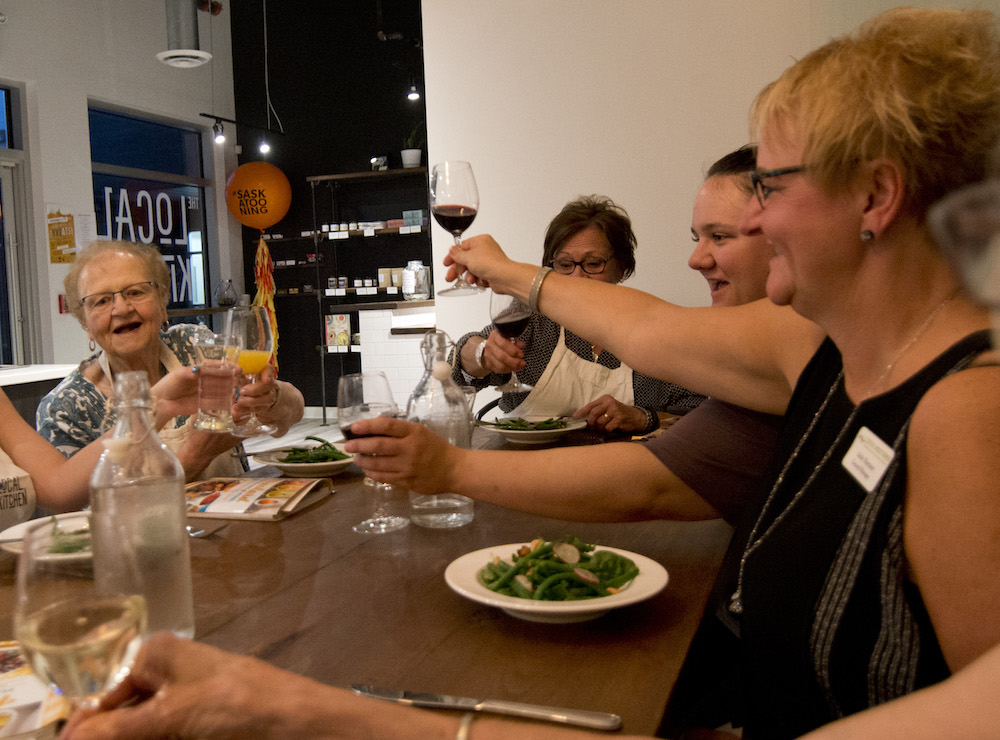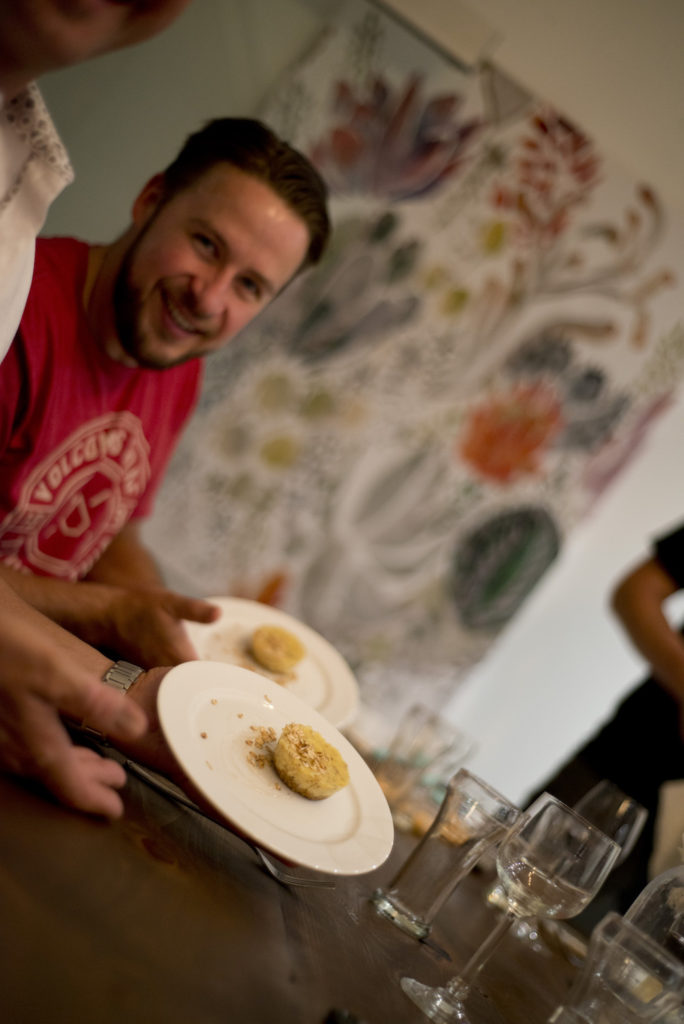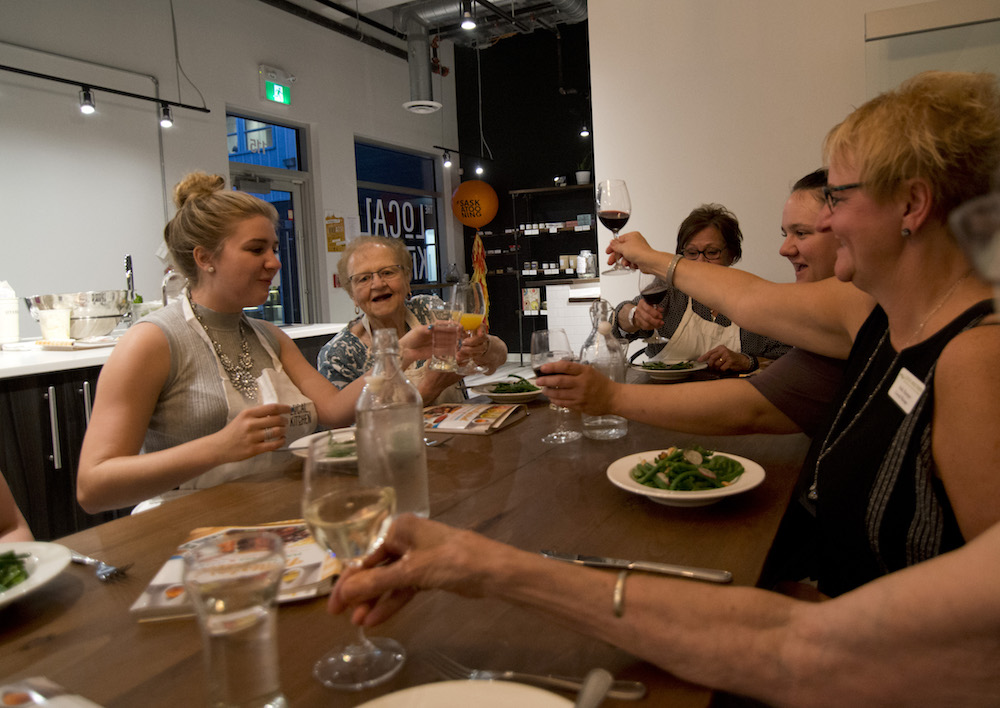 But you know what was most striking about the evening? We forgot we had phones. Honestly, they only came out when we couldn't resist documenting the beautiful food we'd created. It was a group of people who were truly engaged in talking to each other. In person. It was like a dinner party time machine, taking us back to the days before texting. Which suited me and my date just fine.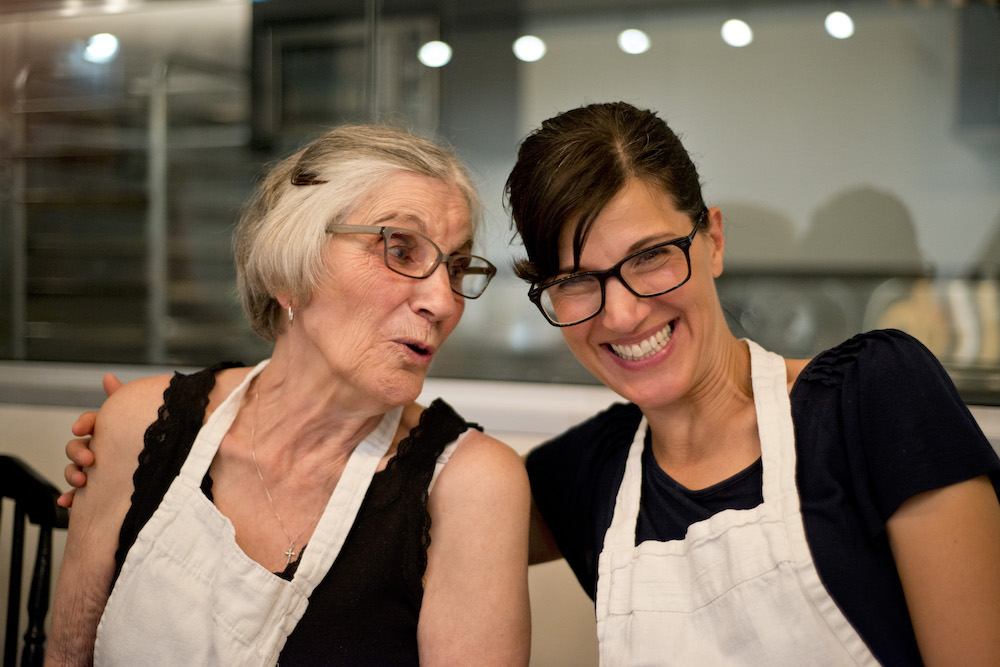 If this sort of thing sounds like fun to you, swing by thelocalkitchenyxe.com for a peek at their events calendar. There's cool stuff going on there all the time. You'll notice that a lot of events are sold out well in advance; it seems that food adventures are in high demand in the city of bridges right now.