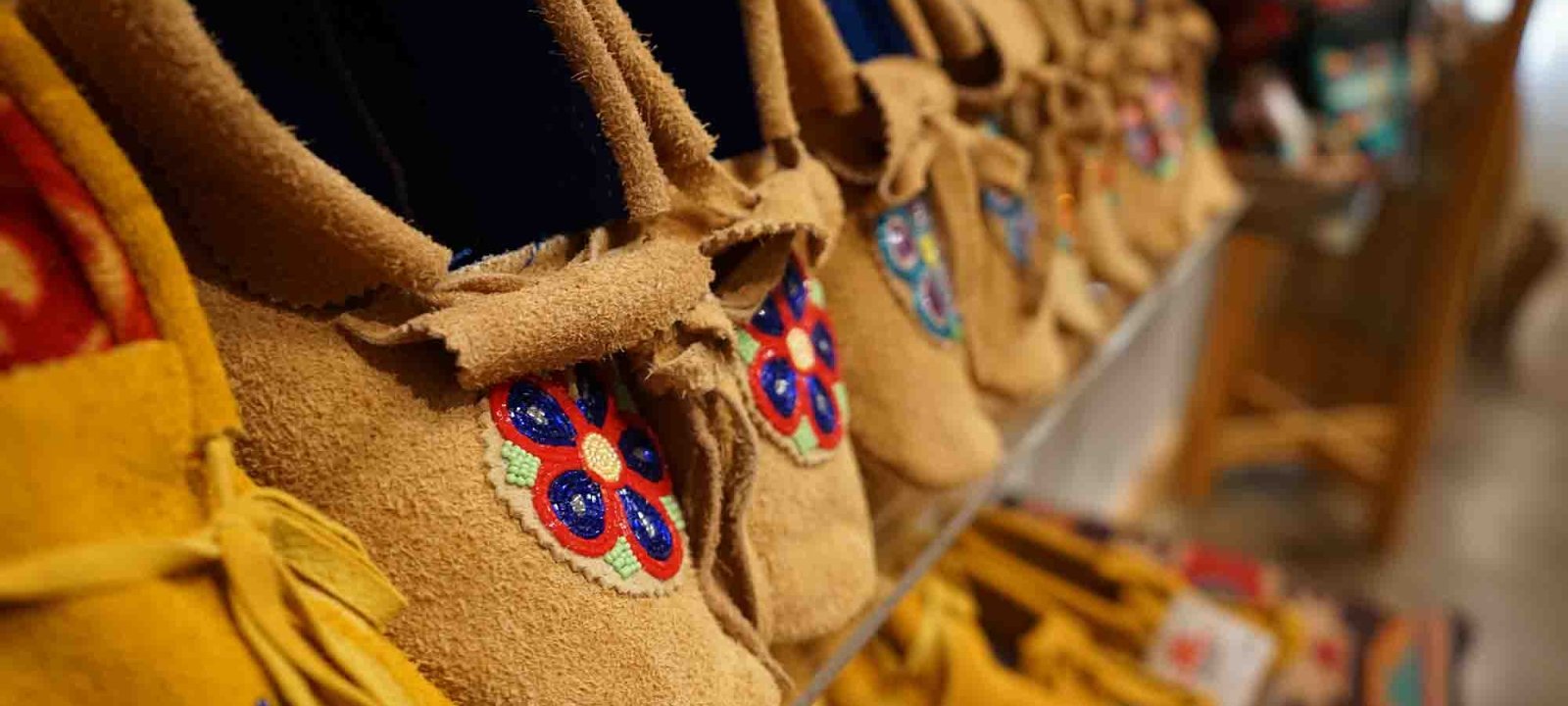 Handmaking Moccasins at Wanuskewin's Culture Week
I can't remember the last time I set aside time for handmade projects that require skill and a creative eye. At least half my job as a digital media content creator is spent in front of a screen or
I can't remember the last time I set aside time for handmade projects that require skill and a creative eye. At least half my job as a digital media content creator is spent in front of a screen or behind a lens. It is less exciting than it appears online.
Which is why I was excited to see an event page on Facebook advertising Culture Week at Wanuskewin Heritage Park. Of particular interest to me was a workshop to make moccasins. It was also free thanks to sponsorship by PotashCorp.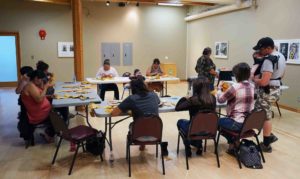 Our instructor, artisan Belinda Bourassa of Flying Eagle Custom Beadwork and Crafts, is completely self-taught as she has been sewing and beading since she was a young girl. She learned all she knows today by taking items apart and sewing them back together.
With a class size of eight women, Belinda offered personalized instruction while we all worked at our own pace. But two bent needles and one stabbed thumb later, I realized how inexperienced I was with the detailed handwork. The teenage girl sitting beside me was passionate about sewing and offered me helpful advice. (And thankfully, no prior skills were needed for the workshop.)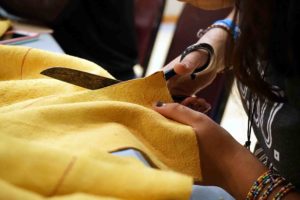 We started by tracing our dominant hand's corresponding foot onto a piece of cardboard. Our mocassins would be customized and tailored to fit our feet. Adding in an extra inch for the seam, we cut the cardboard and used it to trace directly onto the stretchy buckskin leather. Cutting four pieces in total, they would be the base of our moccasins.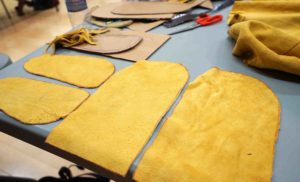 The next part was the hardest and most time consuming for me. I hand stitched the leather to connect the bottom and top part of the moccasin. We used glover needles designed specifically for leather to help pierce the material. Then we whip stitched the edges to piece it all together. Patience and perseverance were necessary. But by the time I had completed the stitching around one moccasin, my skills had improved and the second moccasin went quicker.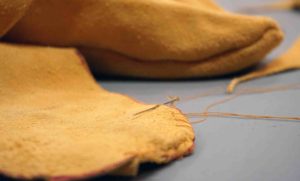 The final steps were to sew on a tongue, add a cuff around the back of the foot and punch holes to loop laces through to the front. Even though the workshop was five hours long, I was only able to complete the main framework of the moccasin so I pre-cut pieces to take home with me to complete.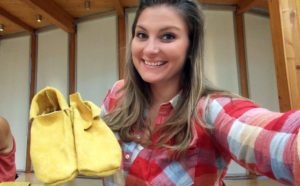 Although my moccasins have a few minor flaws, I'm quite proud to wear them and say I handstitched them myself.  In the future, I'll take a beading course to add some detailing and decoration to the next pair I make.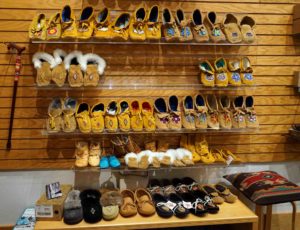 Wanuskewin's four-day immersion into First Nations and Metis Culture offered 30 events and workshops. Some facilitators even drove from more than 7 hours away to share their knowledge. A family-friendly week, workshops offered included quill and moss bag making as well as drop-in events like traditional fishing, hide preparing and bannock and pemmican making. Although there was no traditional powwow during the week, Wanuskewin featured dancing and singing performances in their amphitheatre.