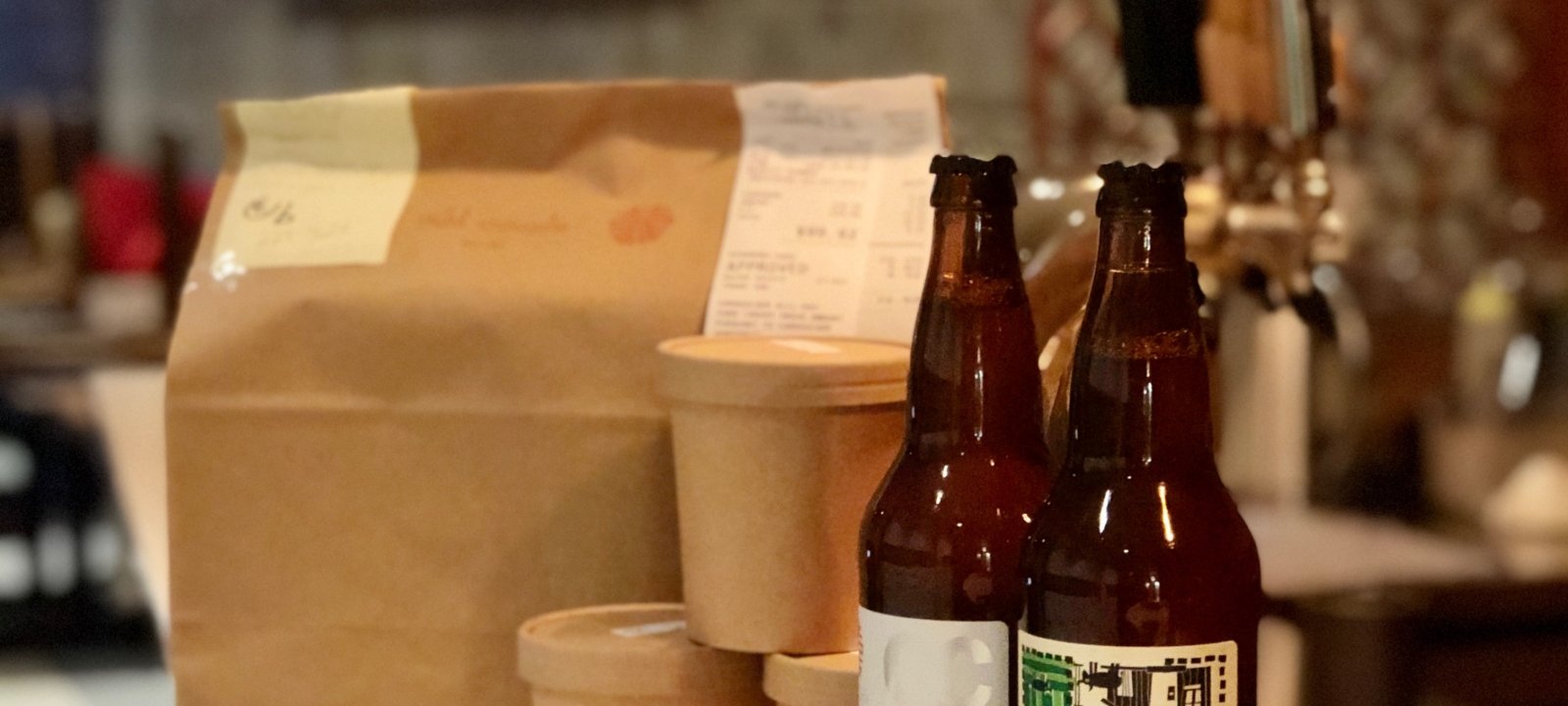 Local Takeout and Delivery in Saskatoon
Hello to everyone social distancing in Saskatoon. I hope you are doing well. I don't know about you, but I haven't related more strongly with tweets or memes before in my life. If this tweet (below)
Hello to everyone social distancing in Saskatoon. I hope you are doing well. I don't know about you, but I haven't related more strongly with tweets or memes before in my life. If this tweet (below) is the one that rings the truest to you as well, no worries. I have some hot tips on local restaurants who are offering pick up and/or delivery in Saskatoon.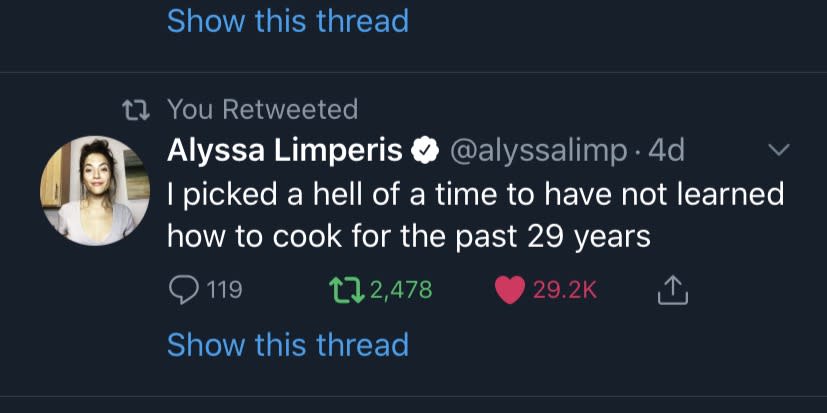 PSA: Most restaurants are also offering off sale when you do pick up orders. Check their Instagram accounts for details. 
Meal Delivery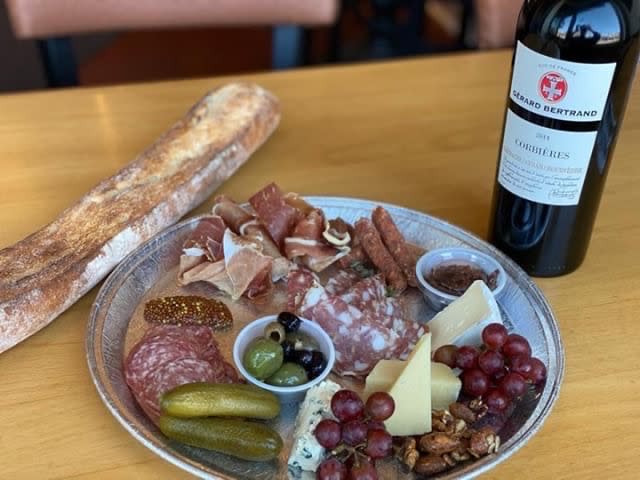 Calories is offering a takeout and delivery menu as well as a family meals program with free delivery. Right now, they have four family meals packages.   
To order email them at [email protected] or call them at 306-960-0731 
The Cave
The Cave is offering delivery! Check it out here!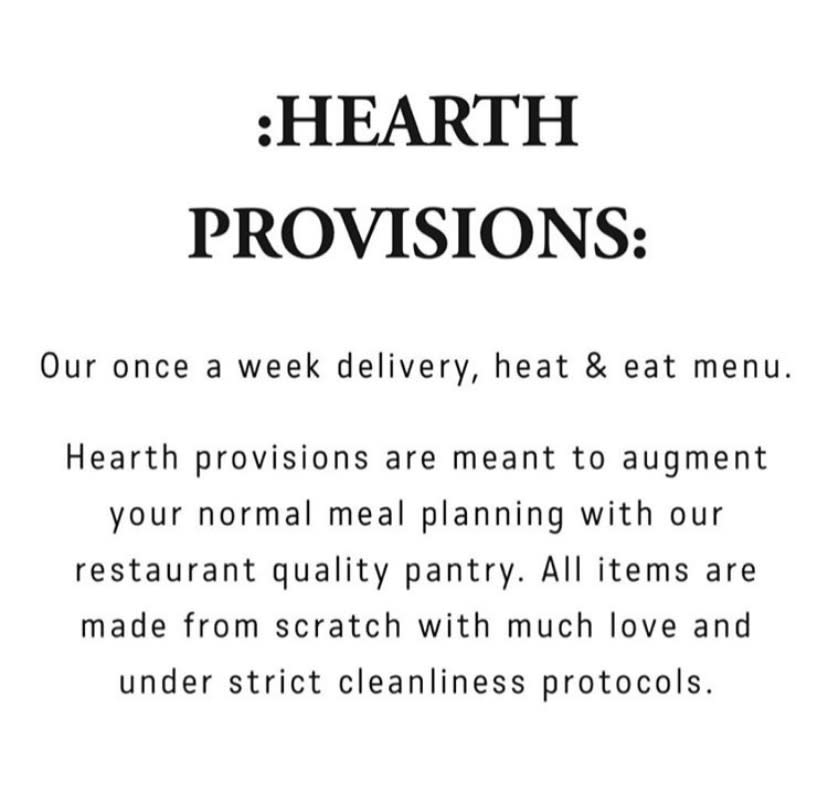 Hearth is now providing weekly pickup or delivery for their Hearth Provisions! The menu changes weekly so make sure you check regularly! Click here for their current menu.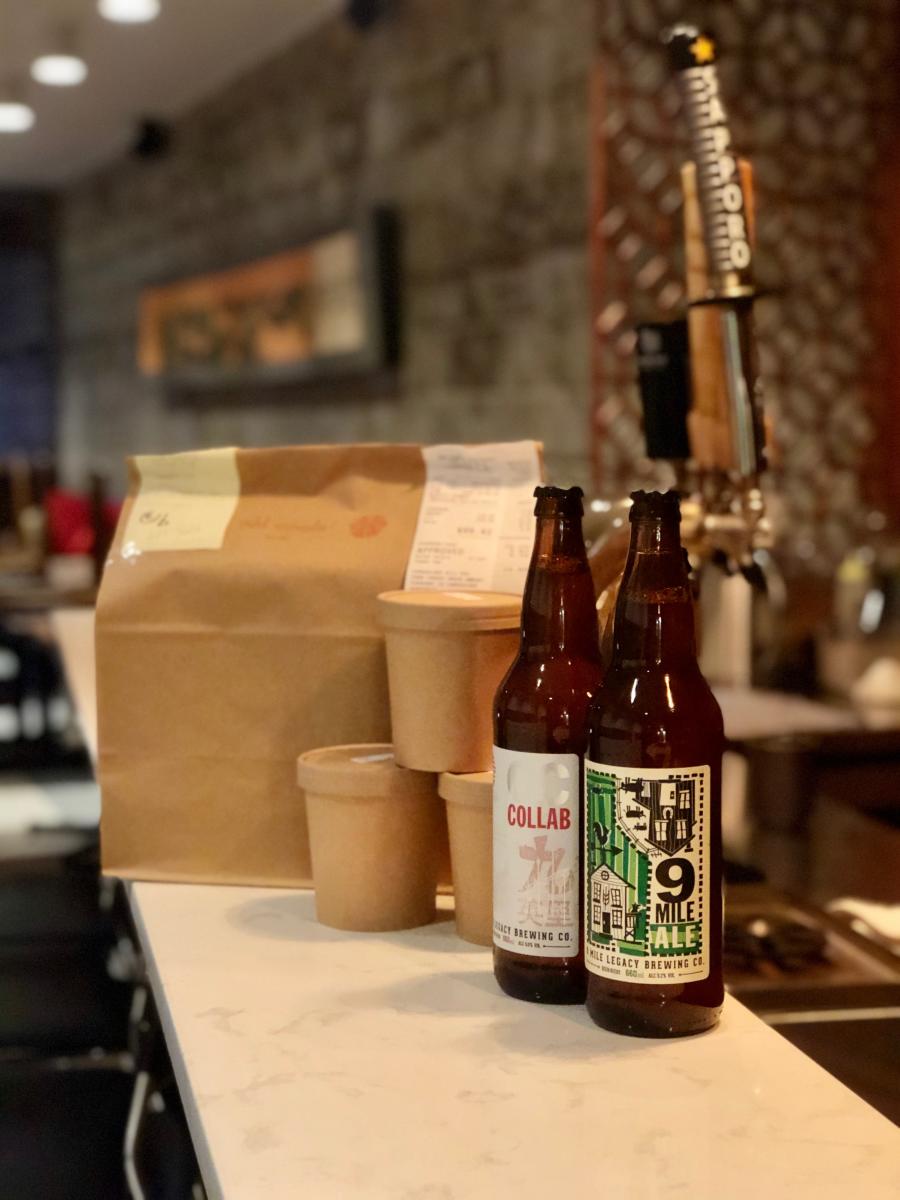 Odd Couple is now offering takeout and delivery. They are doing it old school. Place your order over the telephone at 306-668-8889. They are also delivering Fable Ice Cream pints if you need something to satisfy your sweet tooth.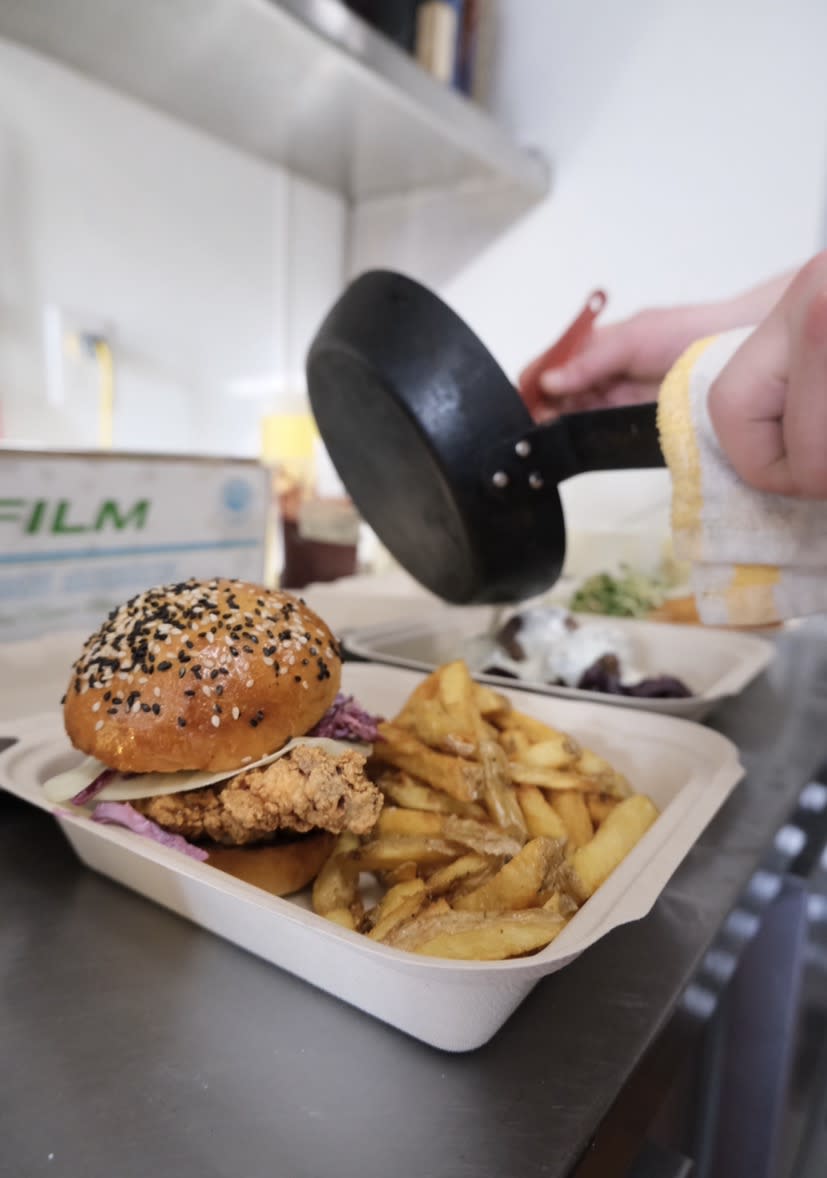 Odla Is offering take-out and delivery as well as pantry items and Hello Fresh style meals. Their market is chock-full of frozen meat from Farm One Forty, free-range eggs from local farmers, locally-milled organic flour and more. Get a warm pre-made dinner, the ingredients to make your own from scratch, or packages that help us not so talented chefs make a restaurant-quality meal ourselves!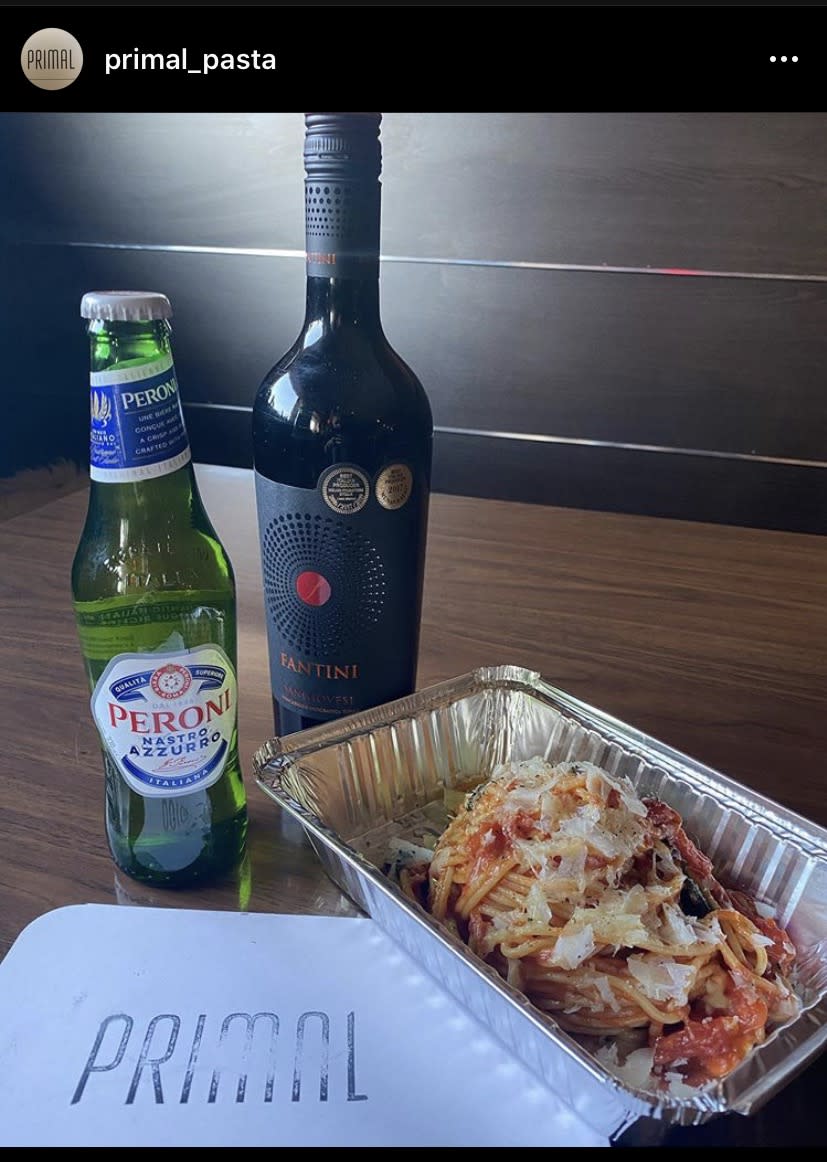 Primal is offering takeout, and as soon as next week will be on SkipTheDishes. They are still doing their spaghetti and wine deal for $20 on Thursdays but now instead of a glass of wine you can get a bottle of Peroni to take home!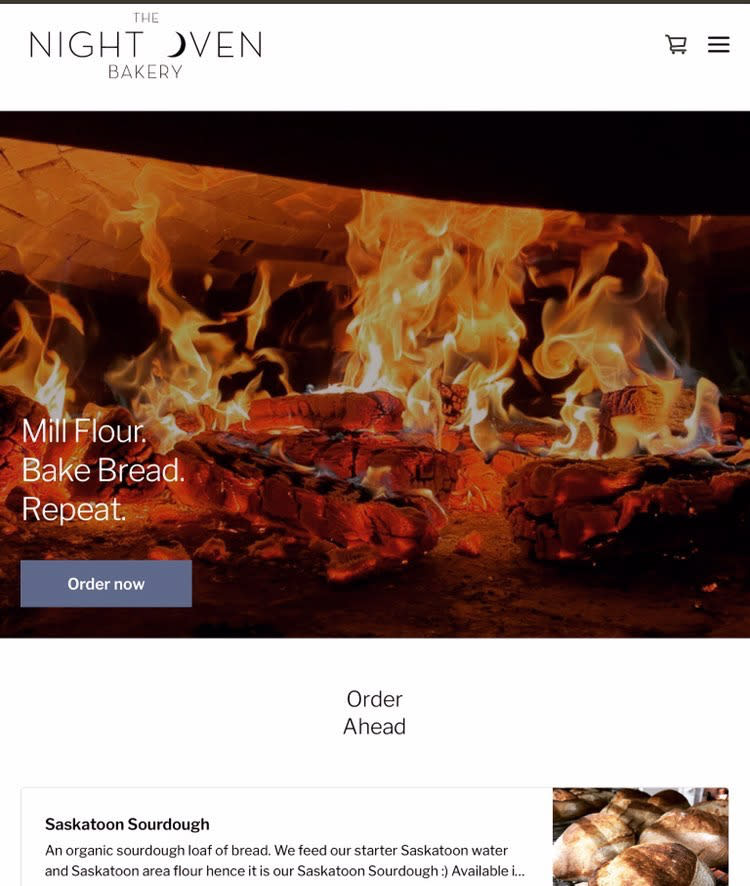 The Night Oven is doing pick up and now offering pre-orders. If you know you can't get to the bakery early make sure you pre-order by emailing them at [email protected] or calling them at 306-500-2350.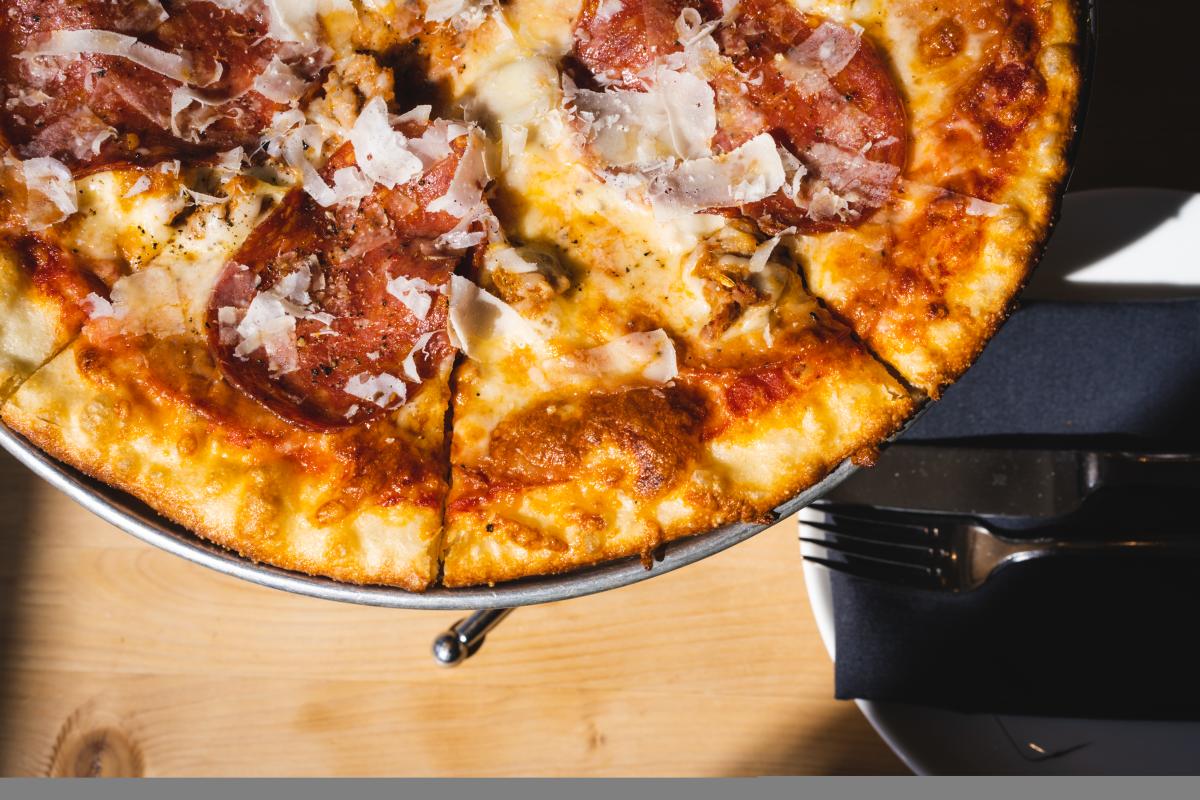 If you're ordering pizza during social distancing, why not order local? Una is offering takeout and delivery! They also have some grocery items available, wine for pick-up, and I heard they will soon be adding menu items from Cohen's Beer Republic and Picaro to their menu! Make sure you keep an eye on their social media.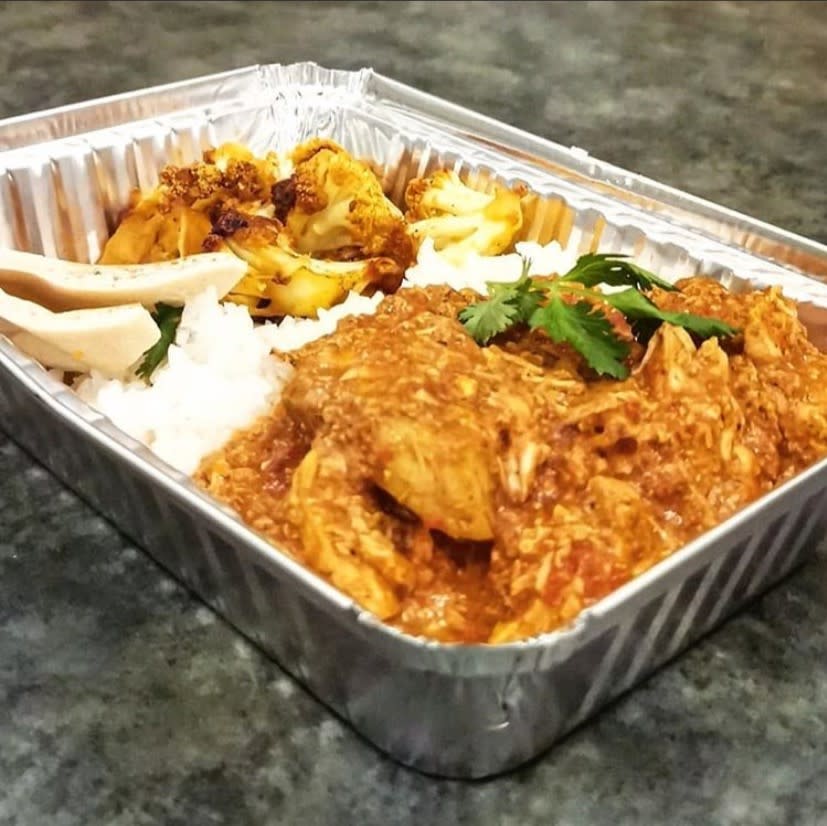 Living Sky is offering meal delivery. Their menu changes week to week so make sure to check out their social media on Wednesdays! They deliver meals on Thursdays and Fridays. For more information click here.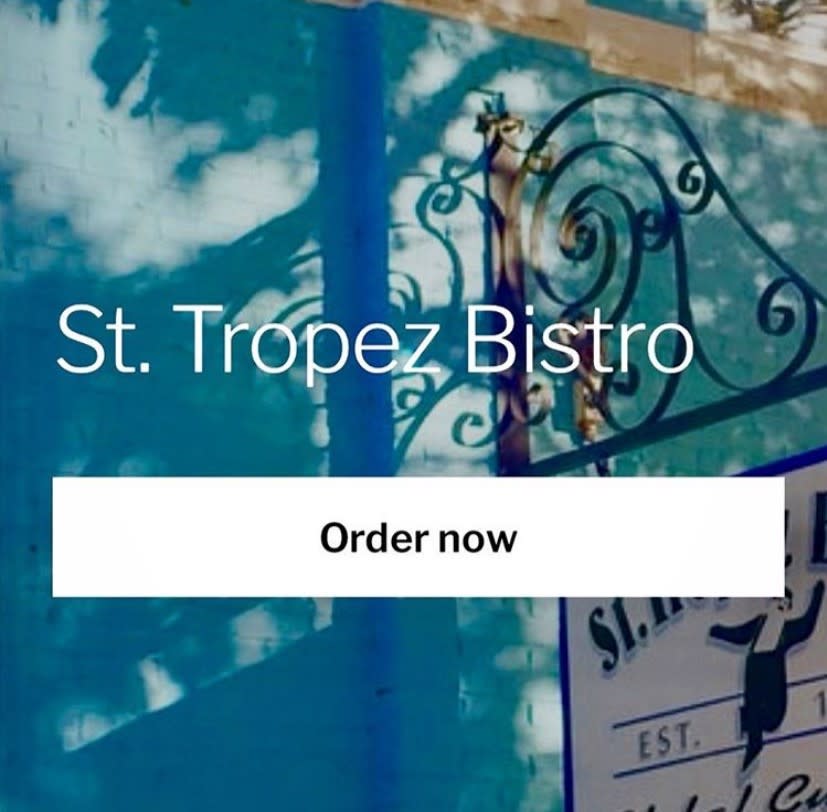 St Tropez Bistro has set up an online shop where you can order pantry items, such as their famous spinach balls and wine. See their store here.
Booze Delivery 
If you are needing some alcohol delivered to your house we got you!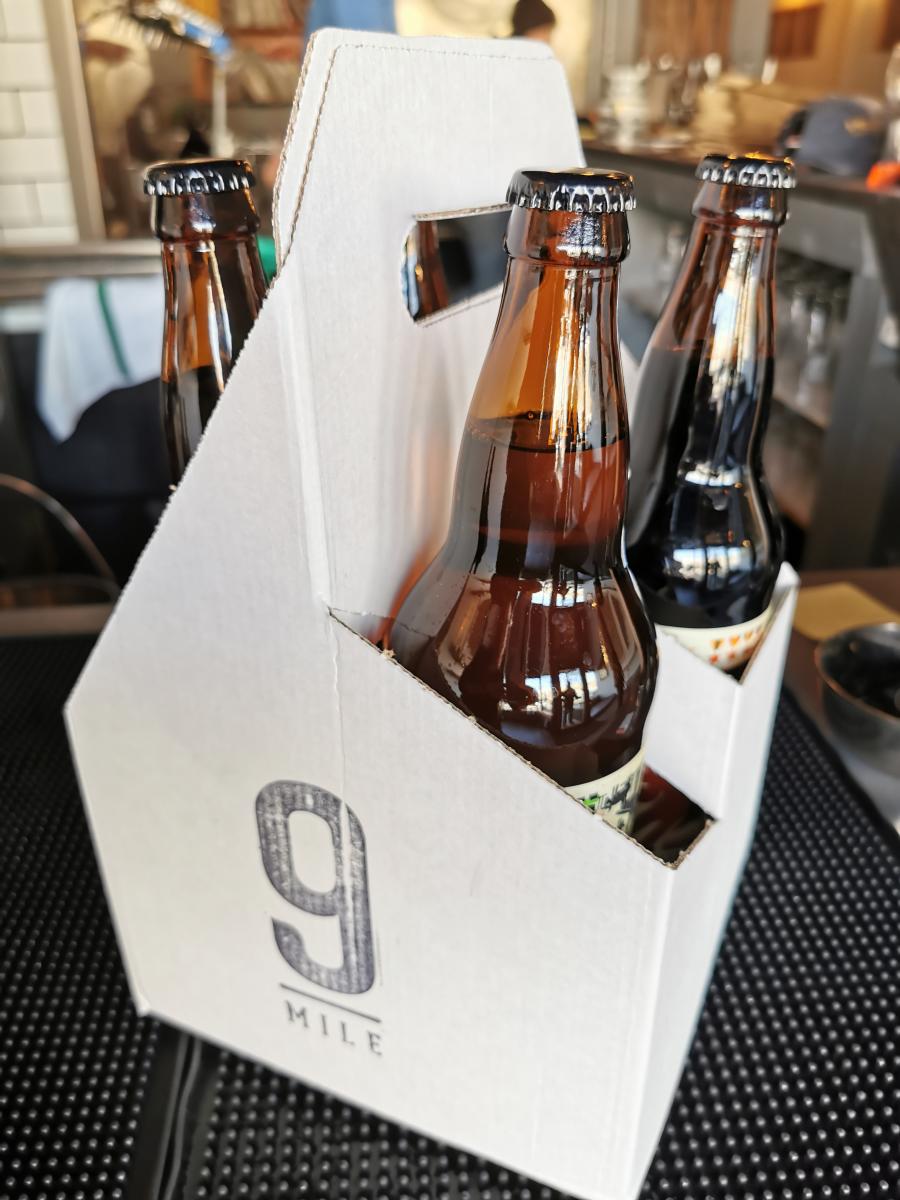 9 Mile Legacy is offering beer deliveries. Place your beer order at [email protected]. Their delivery days are Thursdays and Fridays, they will prearrange a time that works with you. Keep an eye on their Instagram for more details and changes!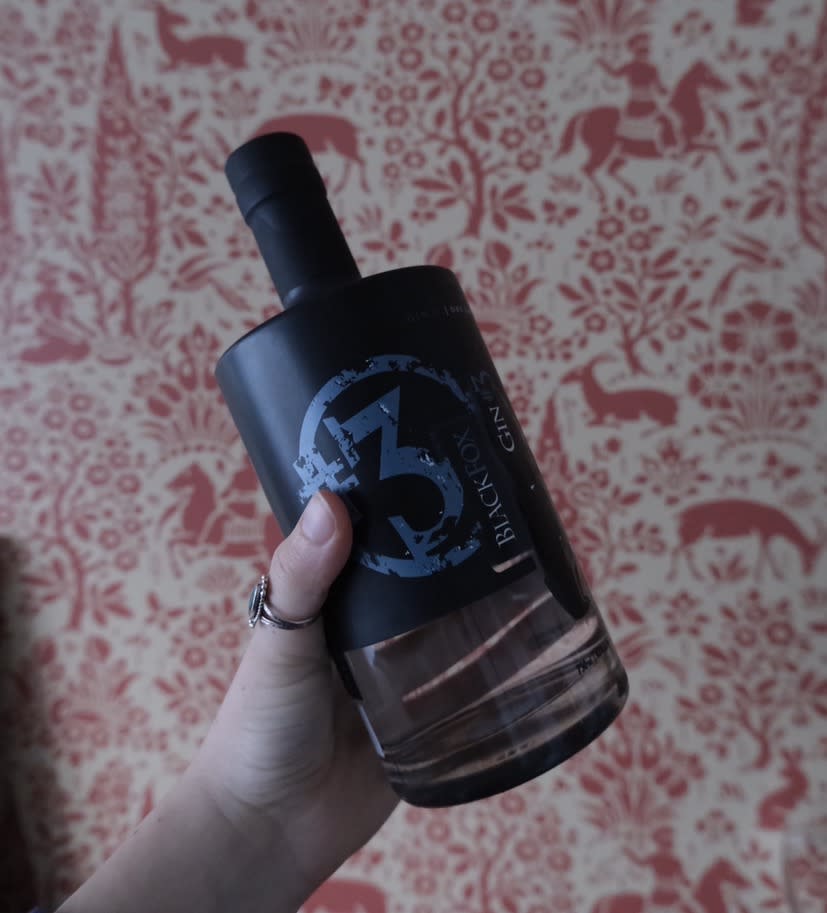 Are you a cocktail household? Then good news! Black Fox is doing delivery on gins, liqueurs and tonics. Delivery is free for orders above $50, and $5 for under. They are running our deliveries between 5 pm to 7 pm, Monday to Saturday. Call or text 306-380-6278 to place your order! Check out their social media for more details! I also heard they will be sharing how to make delicious cocktails with things you likely already have in your house!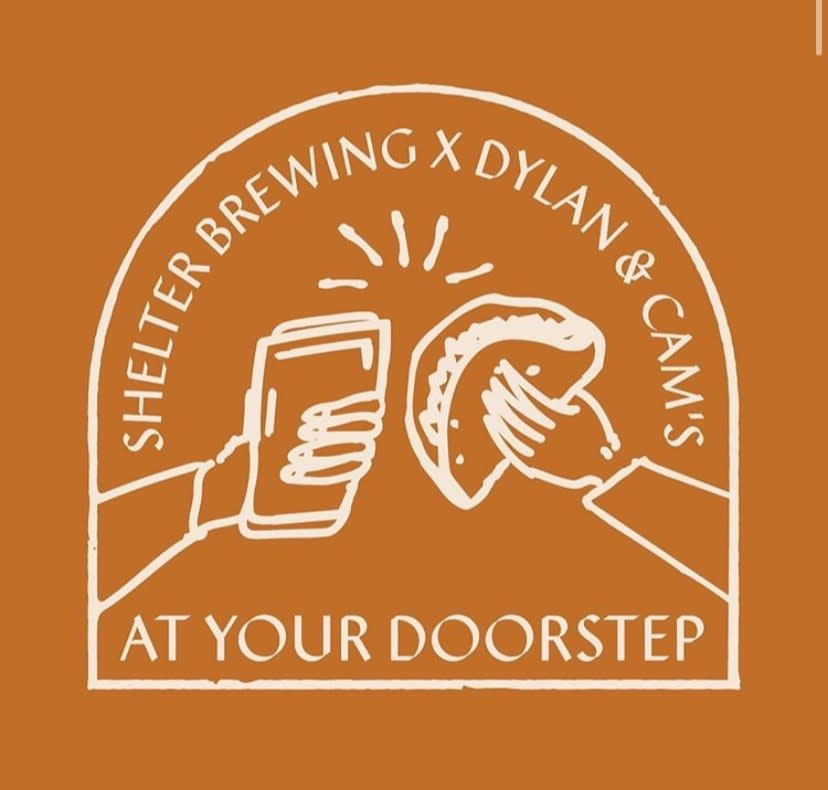 Shelter Brewing is offering delivery and curbside pick up of both their amazing beer and Dylan and Cams food! Check out their website for details!
Grocery Delivery
I know we touched on some restaurants who are offering grocery items above but here are a couple more local businesses who are delivering food for you to make at home!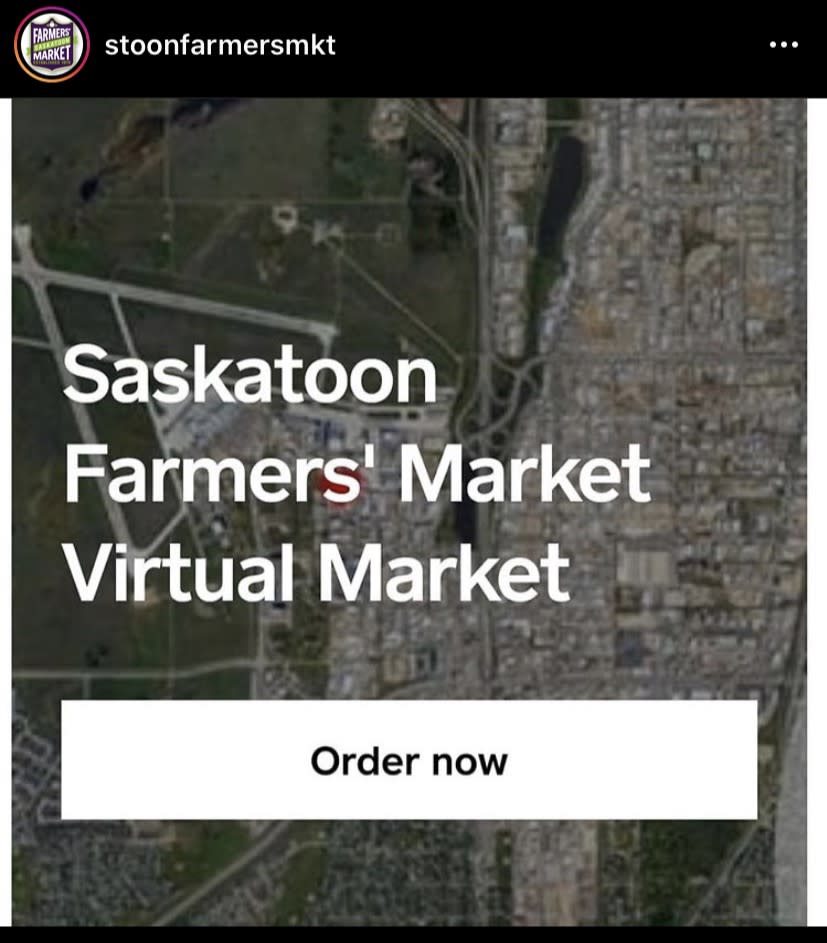 The Saskatoon Farmer's Market has pivoted and become a virtual market! They are working to get all their vendors' items listed online and offer delivery! Check out their web page here!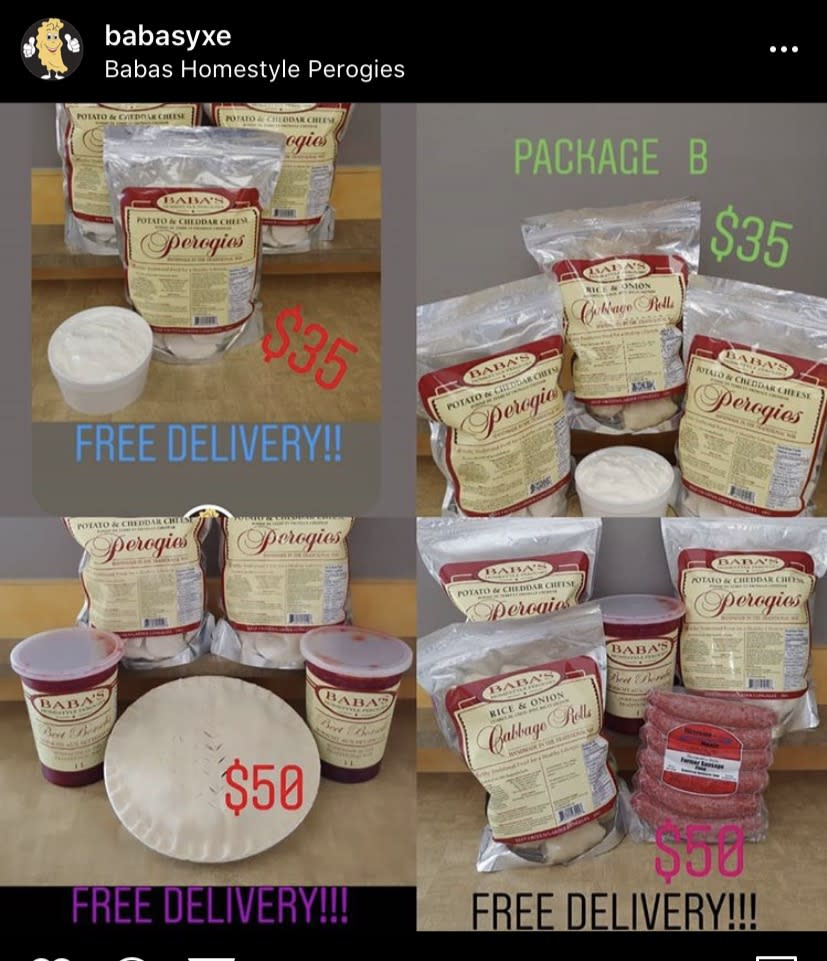 Baba's Homestyle Perogies is offering four different packages for free delivery! Check out their packages above or on their Instagram.
Who did we miss? Well wishes to all.