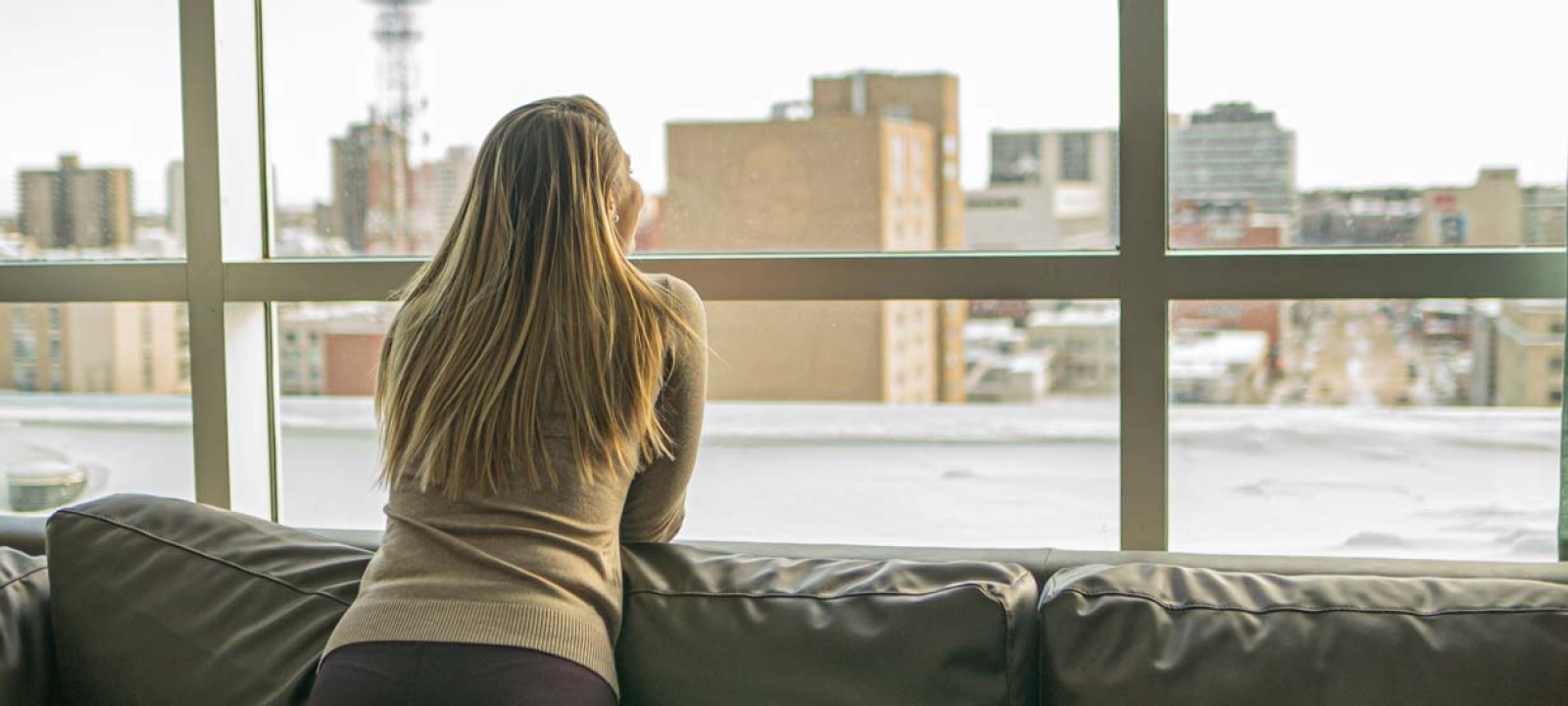 How to Spend a Winter Weekend Exploring Saskatoon
Arts & Culture
,
Food & Drink
,
Entertainment
There's so much to see and do in Saskatoon during the winter. On any given night there are dozens of events to experience. On the weekends, there's even more to offer, plus all the great outdoor
There's so much to see and do in Saskatoon during the winter. On any given night there are dozens of events to experience. On the weekends, there's even more to offer, plus all the great outdoor activities to enjoy in the snow.
Here's how you can spend a weekend exploring Saskatoon in winter.
FRIDAY
5PM: If you're new to the city – welcome!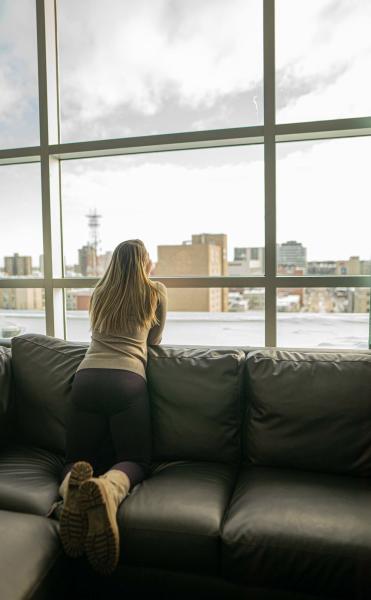 If you're planning a staycation, I'd suggest checking into the Delta Bessborough for an iconic Saskatoon experience and the ALT Hotel or Marriott Hotel for killer views of the river valley. The James Hotel offers a boutique stay in the city and is a great romantic getaway for couples. The Sheraton Cavalier is fun if you're hanging with the whole family and want to enjoy the waterslides. All of these hotels are conveniently located downtown with quick access to nearly anywhere in the city.
7PM: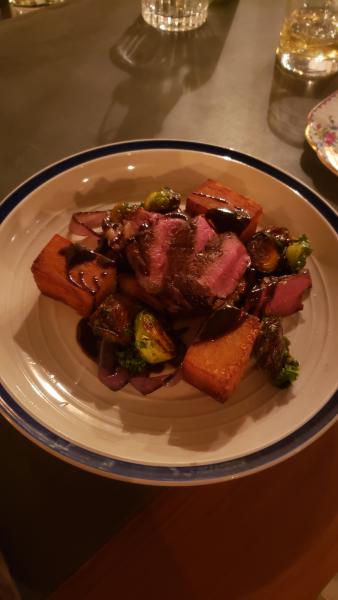 Make it a night out indulging in our culinary scene for your first evening in the city. There are a variety of options to grab a bite to eat. If you're looking to dress up and splurge, try Odla on Broadway for carefully curated farm-direct meals, Hearth Restaurant for thoughtful prairie dishes, or Primal for time-honoured Italian food. For a more casual setting, there are a number of pub-style restaurants with fantastic food. Stop in at Sticks and Stones downtown for Korean and Japaneses fare, Taverna for Italian dishes or Bokeh on the Plaza for great charcuterie. 
830PM: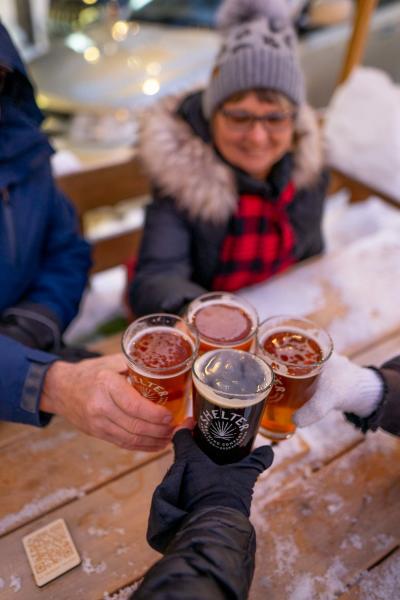 Post-meal, head out for a few cocktails around the city. If beer is your scene, stop in at Shelter Brewing downtown or Prairie Sun Brewery on Broadway. For cocktails, try out Pop Winebar, Parlor (above St. Tropez – also an excellent spot for meals and cocktails) or Ayden Kitchen & Bar. 
SATURDAY
9AM: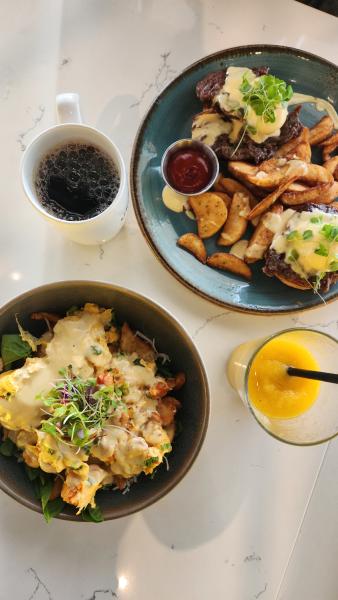 If you were out late the night before or just want to enjoy a relaxing lie-in at the hotel, it's always luxurious to treat yourself to room service. The sunrise view of downtown Saskatoon is worth enjoying from bed. Alternatively, head to OEB Breakfast at River Landing for a classic breakfast and those same great river views.. 
10AM: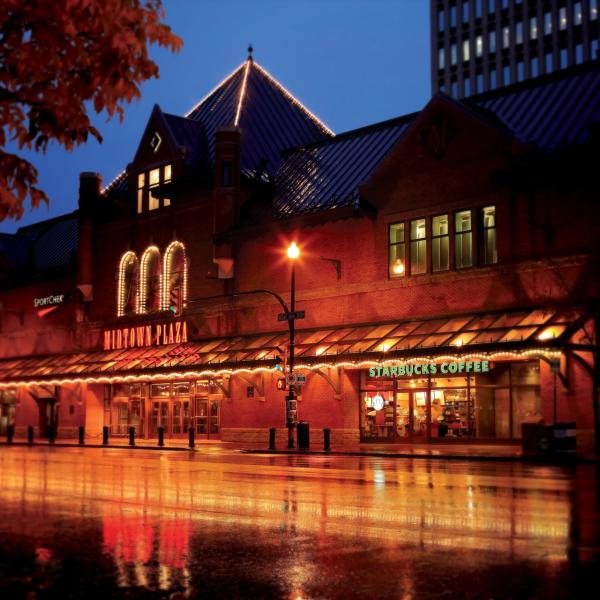 Start the weekend off with a little retail therapy. The freshly renovated Midtown Plaza is easily accessible downtown with more than 130 shops in one location – including local stores like Handmade Saskatchewan, the Rider Store and Saskamper. 
For boutique shopping and jewelry, check out The Belong Lifestyle, Elizabeth Lyn Jewelry, Era Style Loft, and Tryst Boutique. For home and garden décor, stop in at Anthology Home Collection or Garden Architecture and Design. For thrifted and vintage goods, check out Better off Duds and Goldie's General Store.
Family-Friendly Option: Take the kids to the Nutrien Wonderhub – Saskatchewan's children's museum. It's the perfect place for kinesthetic and tactile learning – and it's adult-friendly too! (They offer "After Hours" events for adults.)
1PM: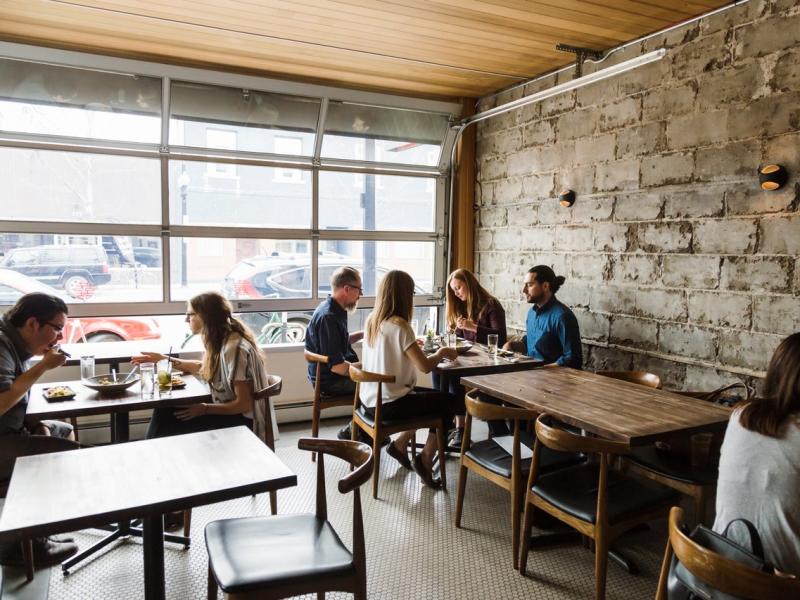 For lunch post-shopping, order up some Asian Fusion at The Odd Couple in Riversdale. The pork Thai basil stir-fry and pork belly is a personal favourite but there are also vegan and gluten-free options as well.
2PM: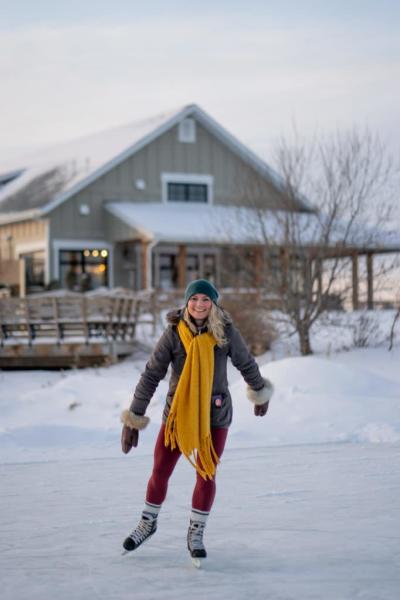 Head 5 minutes south of the city to visit The Glen at Crossmount. This is a great place to visit in the winter months. Bring a pair of skates with you for free skating on Crossmount Cider Company's outdoor rink. The best part is warming up before and after with a hot mug of mulled cider - a locally made recipe of their Winter Spice Cider with cinnamon and nutmeg heated with a bit of honey.
6PM: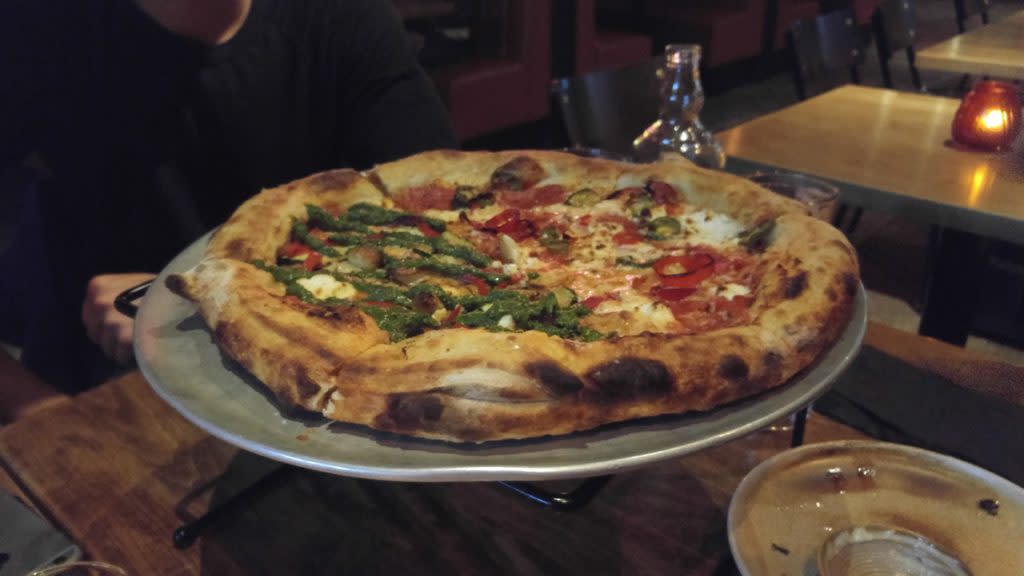 Back in Saskatoon, walk from your hotel to Thirteen Pies Pizza and Bar. It's a combination of Brooklyn-style pizza with tiki-style cocktails. Their recommended way to enjoy the pizza?
Pick up slice
Fold slice
Eat slice
730PM:
For an evening of pure child-like fun head over to the Stoked Centre for go-karting on the velocity raceway, bowling, ziplines and a ropes course on the Skytrail and Skyrail. The Stoked Centre is home to the world's first 220-degree, 200-foot zipline so your evening will be pretty unforgettable. They also have an excellent on-site restaurant, Stoked Kitchen & Bar where you can enjoy a post-supper drink or dessert.
SUNDAY
11AM:

The best part of winter is that you can sleep in and still catch the sunrise. Get a late start and head for brunch at Hometown Diner (it's all-day breakfast if you get here early afternoon). Dishes are made from scratch with seasonal ingredients from local suppliers. For a very-Saskatchewan meal order the Ukrainian Brekkie with perogies, sausage, and sauerkraut. Or try one of their three different eggs benedict options: traditional, Greek or with salmon.
12PM: 
Saskatoon has embraced winter by opening up its very own leisure destination, Optimist Hill. You can sign up for ski or snowboard lessons in a group or privately, or hit the hill with your own gear. It's a family-friendly hill that includes a terrain park for older kids and best of all – a tubing park with seven lanes to choose from. (Which is fun for all ages).
4PM: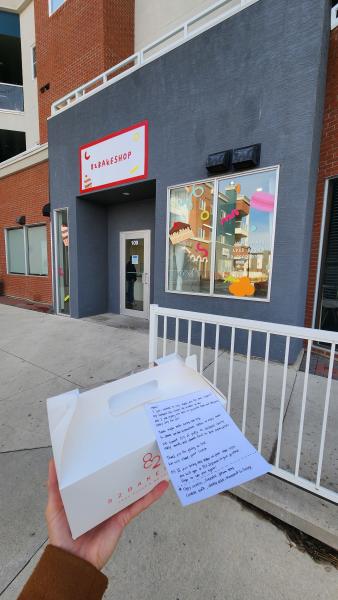 Before heading home, stop in for one last sweet treat at Darkside Donuts for handcrafted, gourmet donuts or pick up a pack of sweets (made from less sugar) from 82 Bakeshop in the Willowgrove neighbourhood.
How do you go explore Saskatoon in the winter?