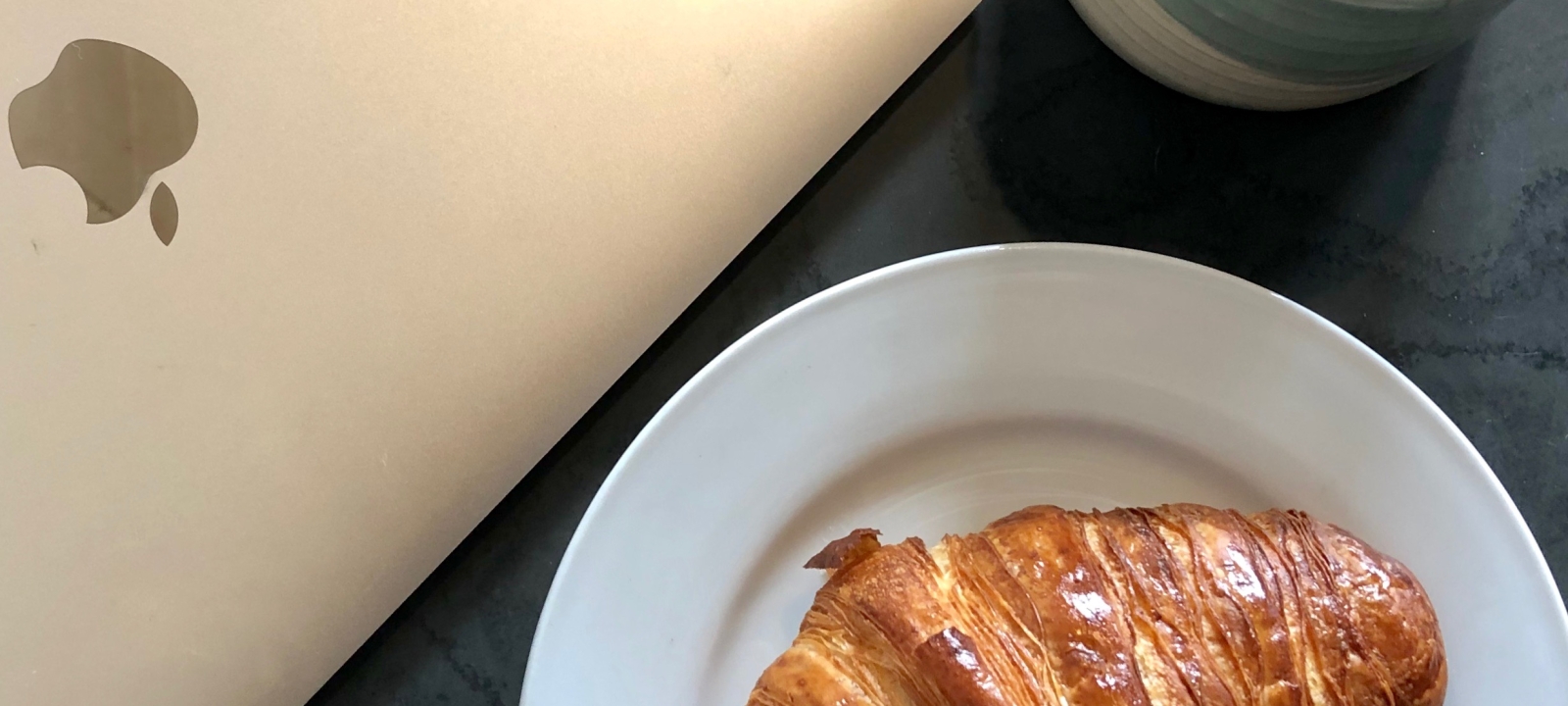 Your guide to Saskatoon's café culture
You know where to find a great cup of coffee at home but what about when you're on the road? Yes, Saskatoon may have the most Timmy's per capita in Canada but that doesn't mean you're stuck with the
You know where to find a great cup of coffee at home but what about when you're on the road? Yes, Saskatoon may have the most Timmy's per capita in Canada but that doesn't mean you're stuck with the same coffee you can find anywhere else.
We're big coffee fans here – see for yourself the impact local roasters have had on the Bridge City. And be sure to try a homemade cinnamon bun (the ultimate Saskatchewan comfort food) at some point in your travels. Just know that questioning the inclusion of raisins can start a heated debate in these parts.
Read on for the Saskatooning guide to the city's café culture, with tips on the best spots to work, listen to live music and meet the locals.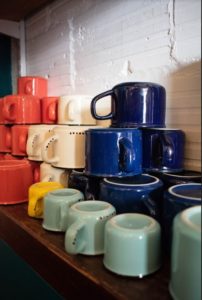 Drift Sidewalk Cafe -Photo Credit Tourism Saskatoon
BROADWAY/NUTANA
Broadway Roastery
The Broadway Roastery is a Saskatoon institution and the place where you'll find a daily congregation of the city's digital nomad and creative communities, tapping away on keyboards and watching Broadway come to life from the large windows (there's a second location on Eighth Street, too). Pick up a vanilla bean latte to kick off a perfect day exploring.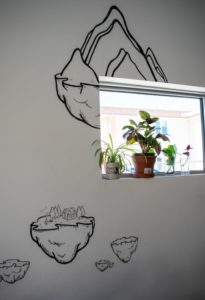 Photo Credit: Tourism Saskatoon
Venn Coffee Roasters
Here's another place to find some of the finest roasted beans in the city. The little café and roastery is tucked away in an alley on Dufferin Avenue, just steps from Broadway's main drag. The small menu features idyllic espresso drinks and awe-inspiring latte art. Stop in for free public cupping events to learn about coffee tasting, processing methods and flavour profiling.
d'Lish by Tish Café
Regular live music nights, 'soul satisfying soups', ample seating in the cheerful interior or outside on the sunny sidewalk patio all make this café situated in the middle of Nutana's tree-lined corridors a must-visit. Plus, there's homemade Oreo cheesecake. Need I say more?
DOWNTOWN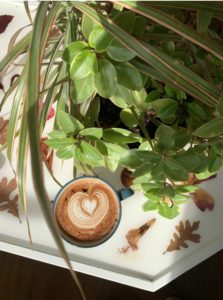 Photo Credit: Tourism Saskatoon
Living Sky Café
Head to Living Sky Café for a boxed picnic to take on a day adventuring in the city. If you choose to dine in, you'll be treated to a tranquil, European café experience with rustic décor touches. The women running the café believe food should be fresh, flavourful and nourishing; the menu here reflects that vision.
Citizen Café & Bakery
Citizen is a great spot for breakfast or lunch (made with locally sourced meat and veg options) or a place to work while you sip a coffee made from Bean North beans, roasted in the Yukon. The dairy- and egg-free pop tarts are a must! There's even a funky kids' area with tables for mom and dad to chill.
CITY PARK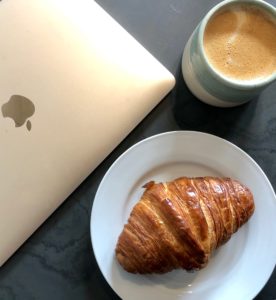 The Night Oven
The smell of baked bread mingles with a slight whiff of campfire inside the Night Oven. It's a unique place – the only bakery in Saskatchewan doing wood-fired bread and milling its own flour. The wood-fired croissants here are likely the best thing you'll eat all day. The flour is available for purchase at the bakery and be sure to stop in on a weekly pizza night.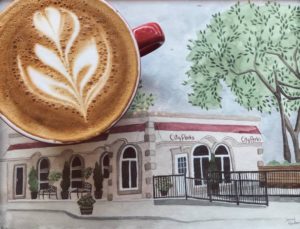 Photo Credit: City Perks
City Perks
Besides being Saskatoon's prettiest café, City Perks pours an excellent cup of coffee however you like it: drip, French press, pourover or aeropress. The owners keep watch on new trends from roasters and continually bring in new beans to keep things exciting. If you want to work between 11 a.m. and 3 p.m., you better do it the old-fashioned way with pen and paper. City Perks is laptop/tablet free then to encourage social interaction and making new friends, in the flesh.
RIVERSDALE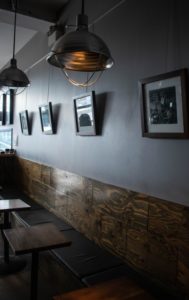 Photo Credit: Tourism Saskatoon
Collective Coffee
The creative, urban vibe in Riversdale is helped along by Collective Coffee, its pop-up sidewalk benches and floor-to-ceiling garage doors. The baristas work magic here; while you wait, admire the rustic countertop, made from reclaimed wood sourced from an old vinegar mill. Cozy nooks in the café are great spots for meetings or working. If you get serious about staying in Saskatoon (we're easy to love), The Two Twenty next door offers coworking space.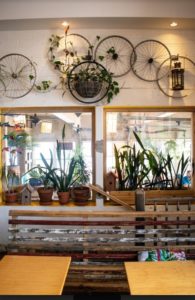 Photo Credit: Tourism Saskatoon
Drift Sidewalk Café & Vista Lounge
The California beach vibes are on full-force at this funky and bright spot located on one of the best corners of the city – the sweeping riverbank views from the rooftop patio stretch for miles. Grab a Dirty Chai and plug in at one of the many outlets to work the day away while the sun streams in or bring a date for crepes and selfies under the tropical plants.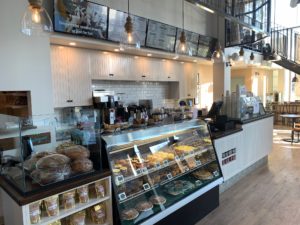 Photo Credit: HomeQuarter Coffehouse and Bakery
HomeQuarter Coffeehouse & Bakery
The Whittington family are beloved orchardists in Saskatoon – their Riverbend Plantations products are well known in these parts. They ran a café at the Saskatoon Farmers' Market for years. In late 2018, they opened HomeQuarter across the street. The café serves seasonal main dishes and desserts that celebrate Western Canadian ingredients in a welcoming farmhouse kitchen atmosphere. Pick up a bottle of Saskatoon Berry Syrup to take home while you're there.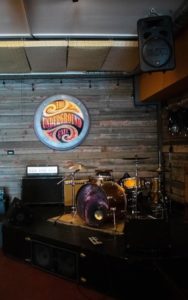 Photo Credit: Tourism Saskatoon
The Underground Café
Coffee, great music and homemade food (much of it vegetarian or vegan) – it doesn't get much better than that. If you're a music lover, this eclectic spot will quickly become your go-to destination in Saskatoon. A stage holds residence in the back corner for evenings when the funky space transforms into a live music venue or karaoke party. Head out to the pretty patio to bask in all that Saskatchewan sunshine.
A LITTLE FURTHER AFIELD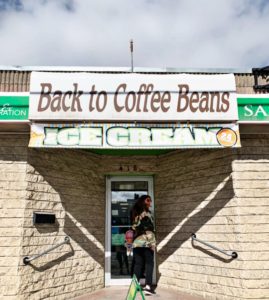 BACK TO COFFEE BEANS
This spot is a true hidden gem and the ideal place to meet your new best Saskatonian friend. People come here to browse, converse or play. It's in an area where the city's vintage revival is strong – fitting as the café and ice cream shop shares space with an antique shop.
The daily coffee feature comes from the café's 80+ varieties of fair-trade, gourmet beans.