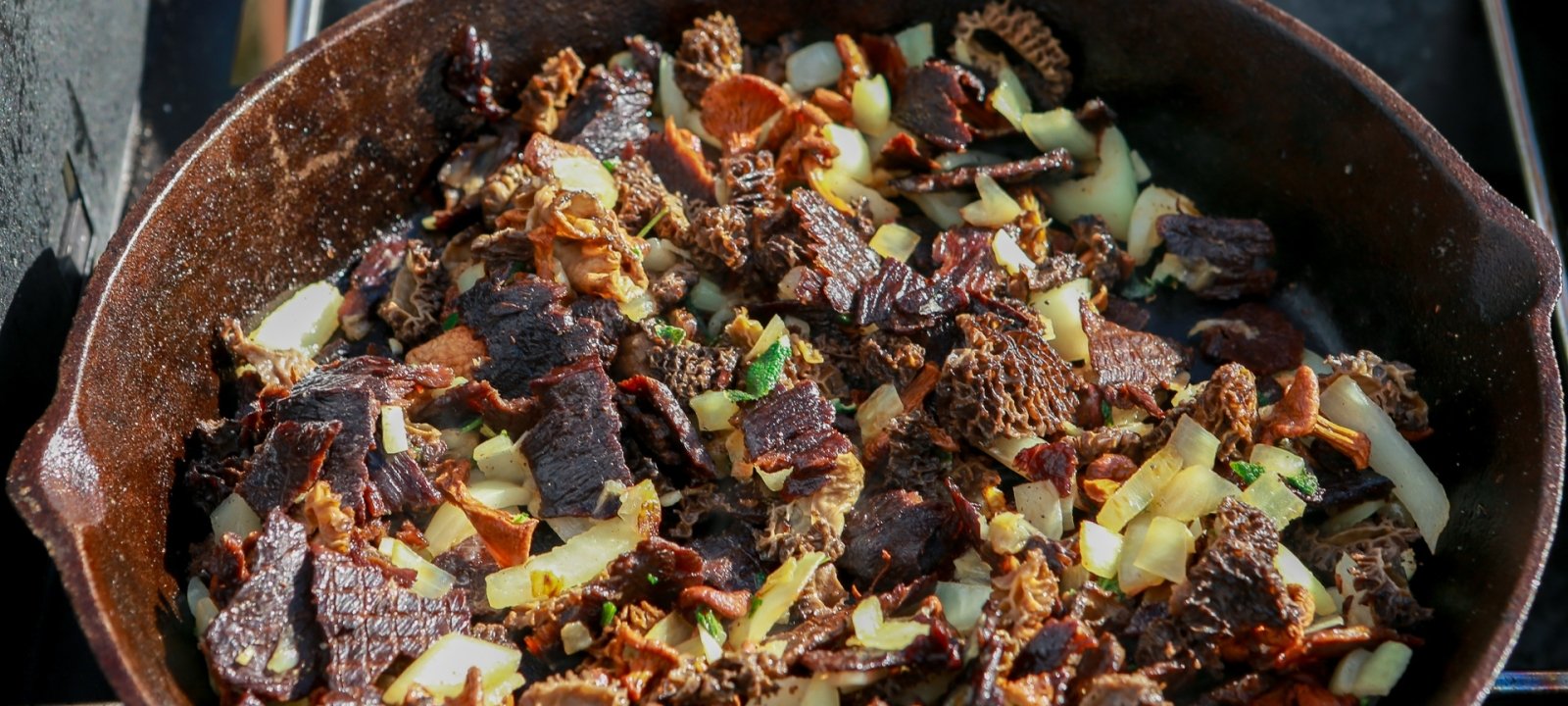 Flat Out Food Docuseries
Food & Drink
,
Indigenous Lens
New Saskatchewan-filmed documentary series highlights local food systems, regenerative agriculture, independent restaurants and Indigenous food sovereignty By Jenn Sharp A new, made-in-Saskatchewan
New Saskatchewan-filmed documentary series highlights local food systems, regenerative agriculture, independent restaurants and Indigenous food sovereignty
By Jenn Sharp
A new, made-in-Saskatchewan docuseries is putting homegrown ingredients, and everyone from local farmers, chefs and foragers, to Indigenous food sovereigntists in the spotlight. Flat Out Food airs every Wednesday at 10 pm CST on Citytv Saskatchewan channels until March 31.
Flat Out Food is a six-episode documentary series that traces unique Saskatchewan ingredients from the field (or forest) to the plate, hosted by yours truly! Adrian Halter and I produced the show together, which is based on my 2020 book, Flat Out Delicious: Your Definitive Guide to Saskatchewan's Food Artisans.
Adrian is also Flat Out Food's director and compiled an incredibly talented production and post-production crew that are nearly all from or are living in Saskatchewan. "Our goal is to showcase what Saskatchewan is capable of when it comes to local food production," he says.
We visit a regenerative grain farmer, cattle ranchers, a beekeeper and even mushroom foraging chefs in an adventure that spans the province while exploring Saskatchewan's diverse agriculture and local food scene. Each episode ends with a stunning meal created using the highlighted ingredient. Flat Out Food was filmed in over a dozen locations – many of which are in and around Saskatoon.
For me, using a captivating visual storytelling format to bring my book to life is gratifying and exciting. My goal is to support and encourage people to build thriving local food systems where 'eating local' isn't expensive or elitist. Rather, it's a way of life that we can all afford.
That's the epitome of food security. Ideally, this would be done using regenerative agriculture and permaculture techniques that nourish our land, and in partnership with First Nations people. These are some of the themes Flat Out Food explores in more depth.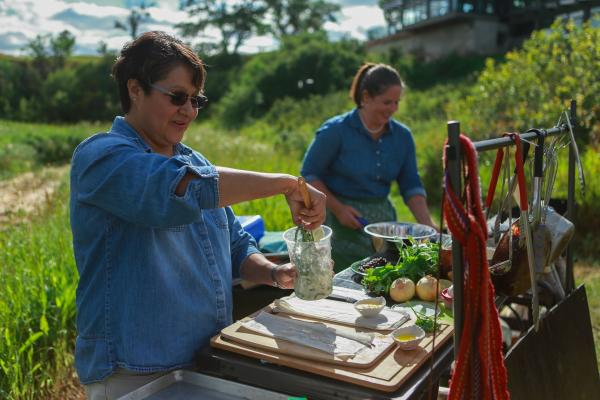 Diana Bird (L) and Jenni Lessard cook with traditional ingredients.

Episode 3, ohtâpamihowin, which means 'nourishment' in Cree, airs March 10. The episode features engaging discussions with Wanuskewin's Indigenous culinary consultant Jenni Lessard, Indigenous food sovereigntist Diana Bird and cultural advisor Judy Pelly, along with musician Teedly Linklater.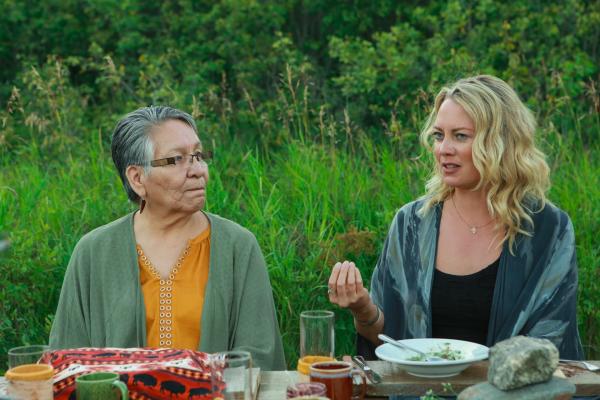 Judy Pelly (L) and Jenn Sharp discuss nourishment in the docuseries Flat Out Food.

These powerful women came together to share their stories and knowledge with me in the Opimihaw Valley, just north of Wanuskewin, on Treaty 6 territory. They taught me about everything from respectful foraging to the importance of cooking with love in your heart in order to instill good spirits into the people that will consume that food.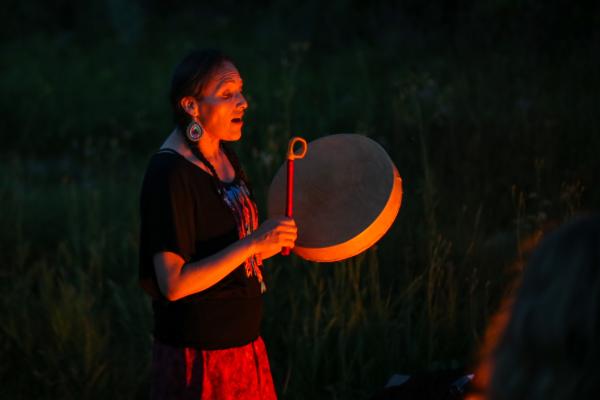 Teedly Linklater sings a woman's honour song in the docuseries Flat Out Food.
It is a thought-provoking and stunningly beautiful episode. I hope you enjoy it. I hope ohtâpamihowin encourages you to learn more about this land's traditional foods and first peoples. I hope it entices you to consume food with respect to the nourishment it provides your mind, body, heart and spirit. miigwetch.
Watch new episodes of Flat Out Food Wednesdays at 10 pm CST on Citytv Saskatchewan's channels and the Citytv app until March 31. Episodes will also be available for a month after they air at ww.citytv.com. Flat Out Food is produced by HalterMedia Inc. in association with Citytv Saskatchewan and Rogers Media Inc., with assistance from the Canada Media Fund and Creative Saskatchewan.
Background info:
SOCIAL MEDIA
Instagram: @FlatOutFoodSeries (www.instagram.com/flatoutfoodseries/)
Facebook: Flat Out Food Series (https://www.facebook.com/flatoutfoodseries)
Twitter: @FlatOutFoodSeries (https://twitter.com/FoodFlat)