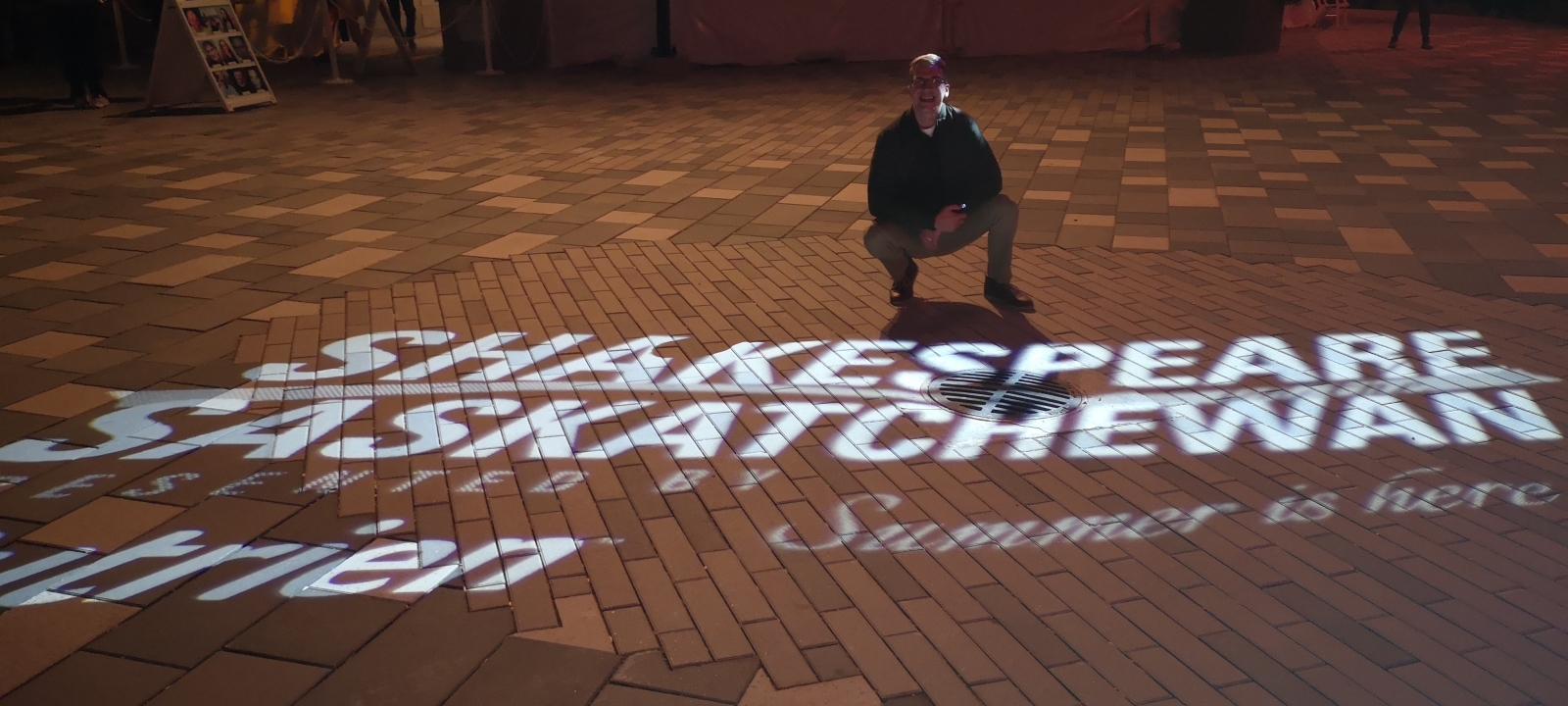 First Timer's Guide to Shakespeare on the Saskatchewan
I have a confession; I have never seen nor read Macbeth. I know what some of you may be thinking and yes, I know; it is a tragedy… and no one does tragedies better than Shakespeare. I have also never
I have a confession; I have never seen nor read Macbeth. I know what some of you may be thinking and yes, I know; it is a tragedy… and no one does tragedies better than Shakespeare.
I have also never attended The Shakespeare on the Saskatchewan Festival. The festival is a Saskatoon staple, so I had to jump on the opportunity to attend. I grabbed a friend and booked us an evening showing of Macbeth.
The Shakespeare on the Saskatchewan Festival is now at their permanent festival site located at 948 Spadina Crescent East. The site is operational all year round and offers gorgeous views of the South Saskatchewan River. A lot of work has been put into this recent development and all parties involved should be so proud. The venue is simply stunning.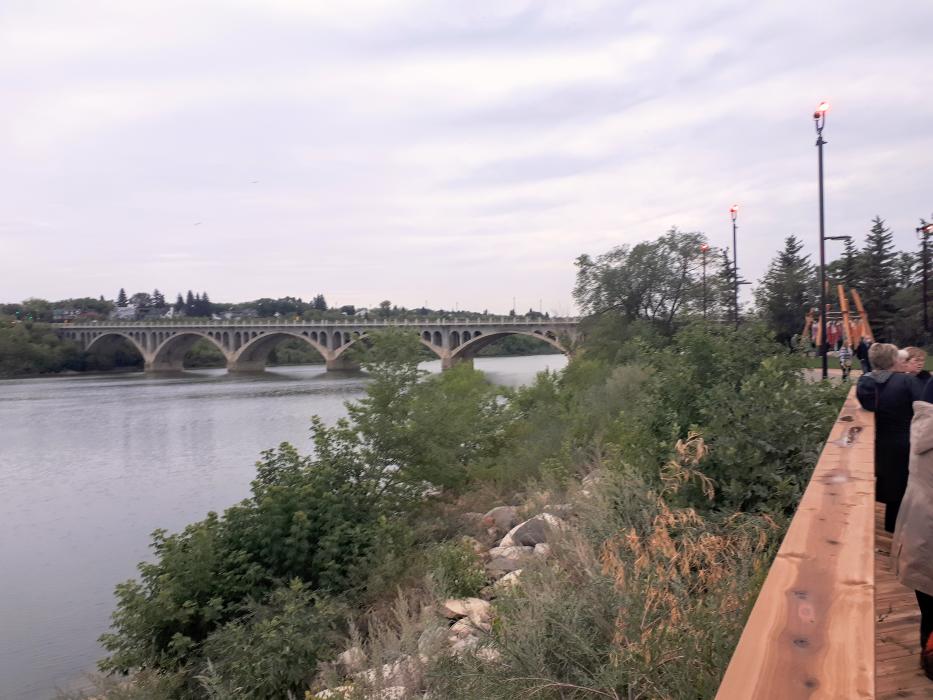 Before you read on I should say that there are spoilers ahead…Macbeth did it! Kidding. Or am I? I am not really sure if you can give spoilers for a play written in the 1600s. Macbeth is a story of the dangers of ambition. It has something for everyone. Witches? Check. Murder plots? Check. Old-timey English? Double-check.
As there is no intermission this year so we made sure to make use of the permanent on-site bathrooms which was a part of the new development. Another part of the new development is Sir Toby's Tavern. We ordered a glass of wine before we went into the theatre. And when I say a glass I really mean two glasses because you know what they say, "Double double toil and trouble!"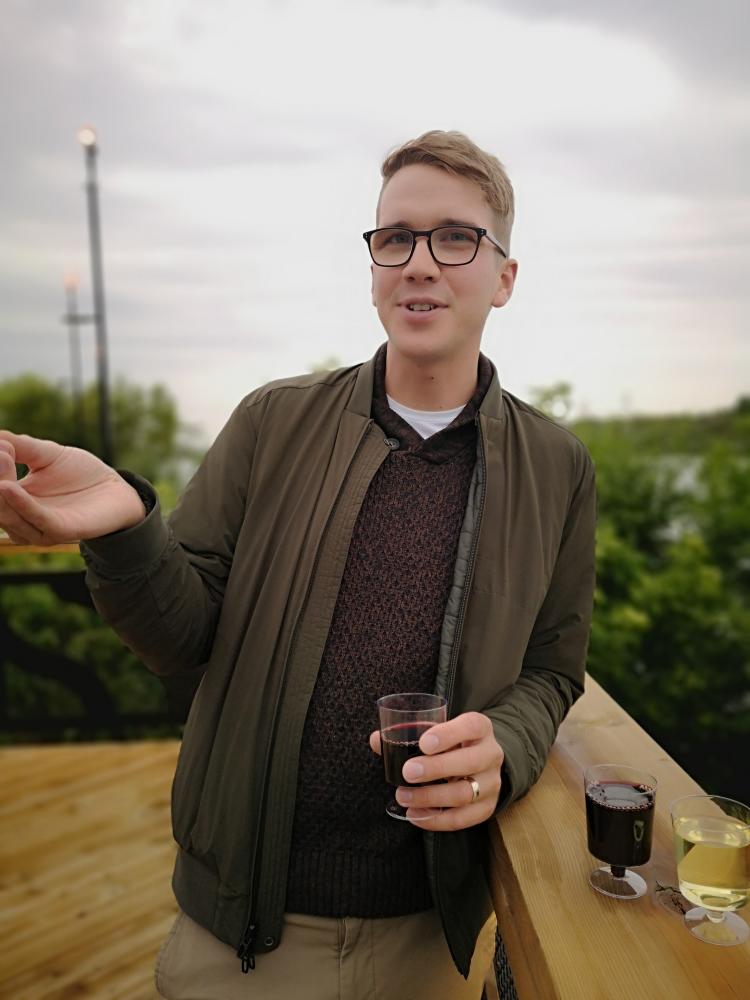 Me pretending I know anything about the theatre.
Masks are required once you leave the outside courtyard area and enter the amphitheater. The event was well organized, and I felt completely safe the entire time. There were 5 actors this year and were spaced apart. It is no easy feat to bring a whole cast of characters to life with 5 actors, but the cast was exceptional and up to the task. The hour and a half play flew by and before I knew it the cast was giving their final bows. As we were leaving, I made sure to get a picture of the one, the only, Shakespeare.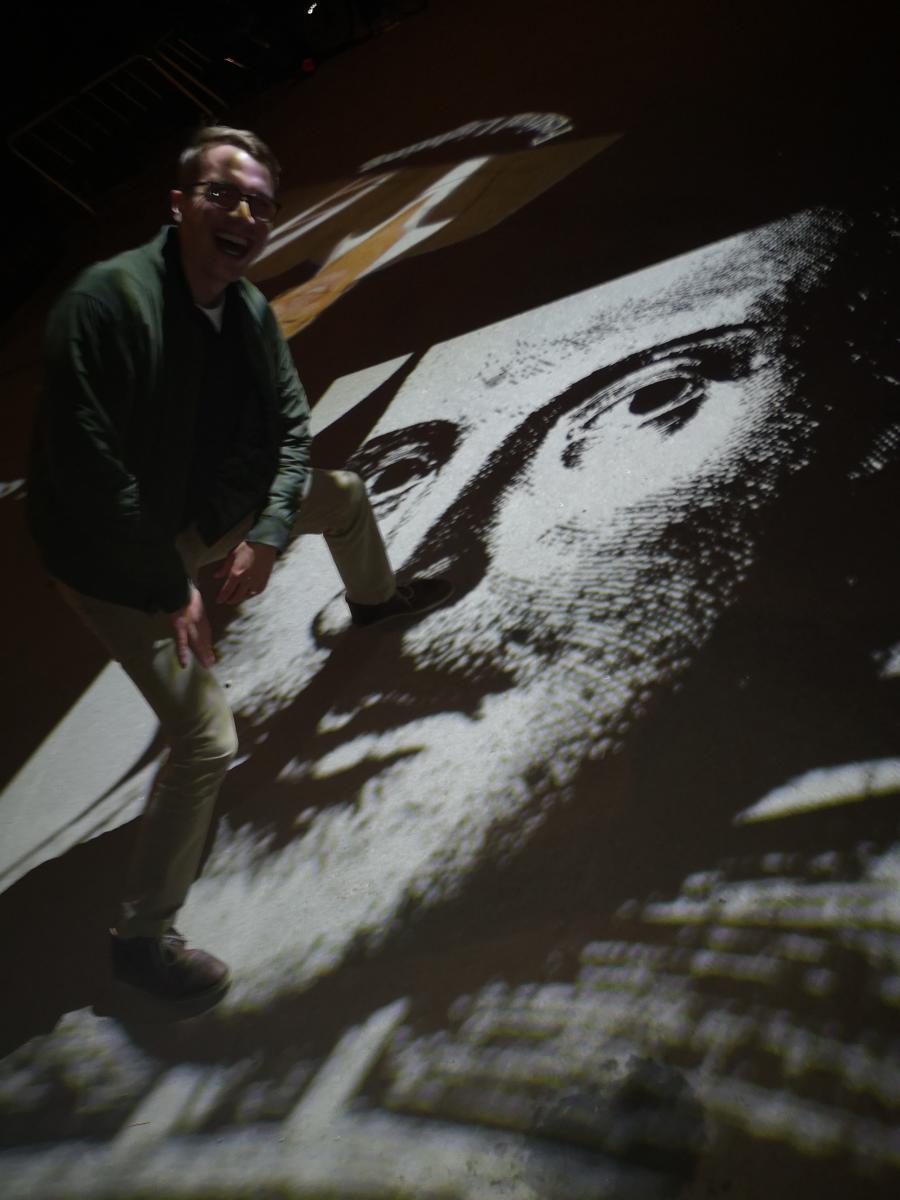 A huge congratulation to the entire cast and crew. I cannot imagine how hard it would have been to plan and execute this show with all the changes over the past year. You were able to bring back a sense of normalcy and for that; I thank you. They have extended their season until August 29th, so grab your tickets here and don't miss out as it would truly be a tragedy!