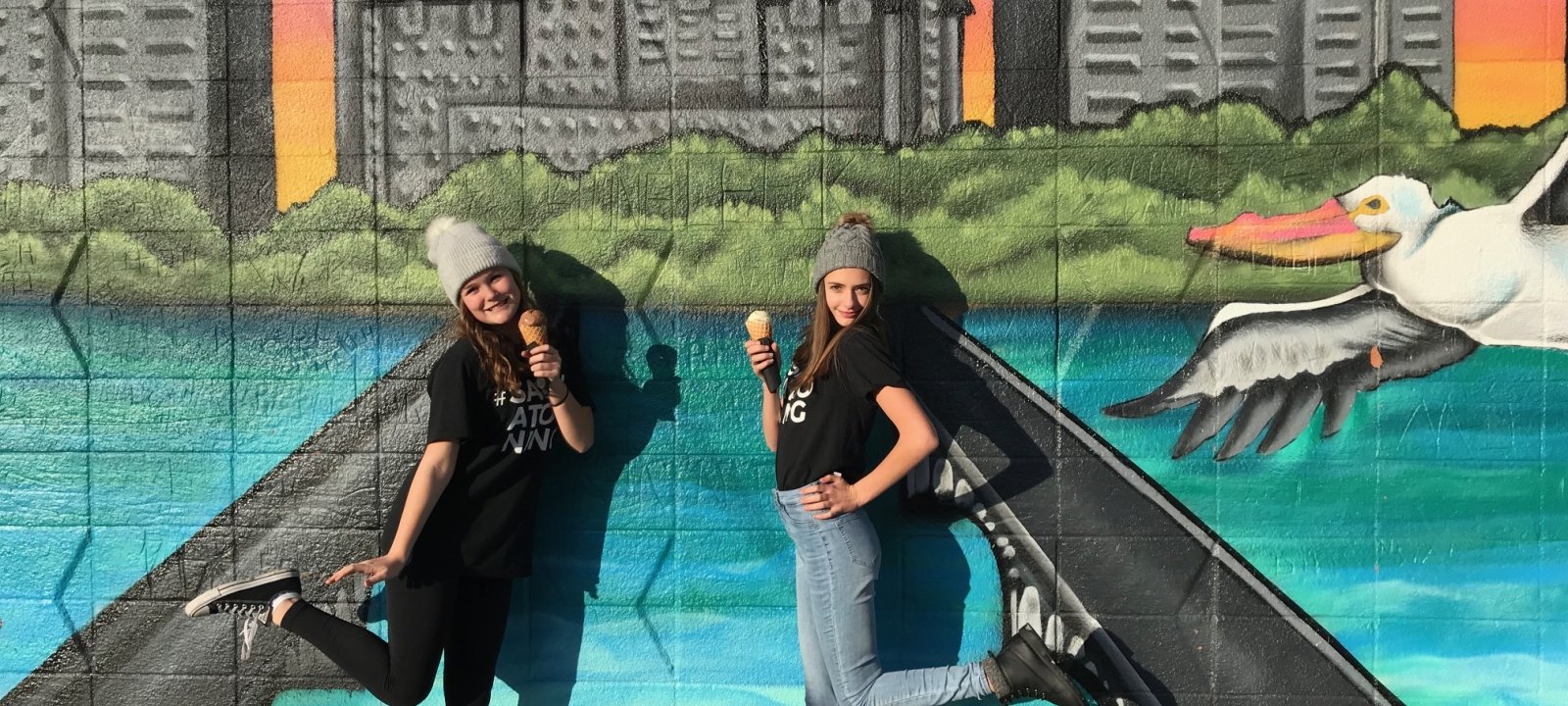 How To Explore Saskatoon Like A Teen
Families
,
Fashion
,
Food & Drink
,
Uncategorized
Recently we set two teens loose for an afternoon to find out the places they recommend checking out when visiting the city and looking for something lit to do in Saskatoon. Hardpressed is a very
Recently we set two teens loose for an afternoon to find out the places they recommend checking out when visiting the city and looking for something lit to do in Saskatoon.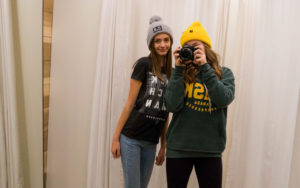 Hardpressed is a very unique clothing store in Riversdale. It is very local as it has Saskatchewan or Saskatoon on all of the clothes that they print in-house. There are sizes for all ages, but mainly the clothes are for teens and adults. The designs are very original. Who knew you could write Saskatchewan in so many different ways? Hardpressed is a great store to shop at for any teen who wants to look trendy.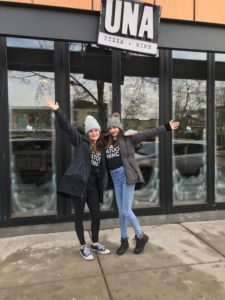 Una Pizza & Wine is a popular restaurant on Broadway that mostly serves pizza. Our waiter told us that Una was inspired by a trip to San Fransisco where the owners had amazing thin crust pizza. The most popular pizza they serve is the 'Broadway', which has double smoked bacon, fennel sausage, smoked mozza and maple syrup. Trust us, it's worth a try! We also had a Saskatoon berry iced tea, which was amazing.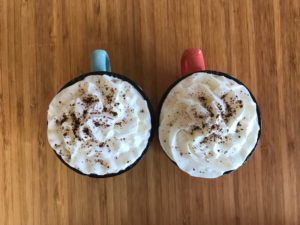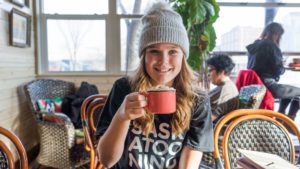 If you are in the mood to chill, Drift Cafe is the coffee shop to go to. With the relaxing music, comfy chairs and delicious hot drinks, Drift is the perfect place. The specialties at Drift are the Firefly Crepe and the Lavender London Fog, but there are so many other options as well. This local business is family owned and it feels as though you are on a vacation in California whenever you are here. Even the simplest drinks such as hot chocolate, made our mouths water before even taking a sip. Drift is also a really great place for taking photos.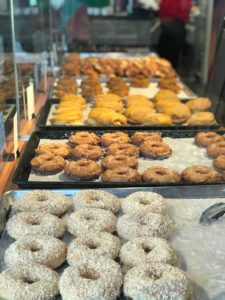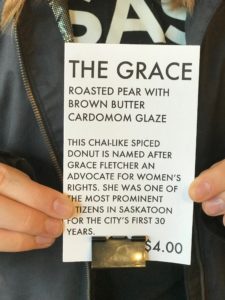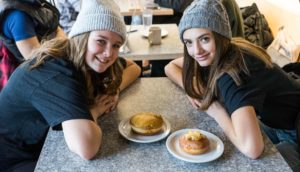 How can we begin to describe Darkside Donuts? Everything about this brand new donut shop screams fantastic. We tried The Grace, which is an incredible roasted pear and brown sugar donut that was the perfect amount of sweetness. We also tried the Farnum, named after a historic Saskatoon building, which is a pumpkin and cheesecake donut, that made our stomachs scream with joy. They told us that their best seller at Darkside is the Kitako, which is a honey-glazed donut made with local honey. Darkside was named after a Pink Floyd album, which is super cool.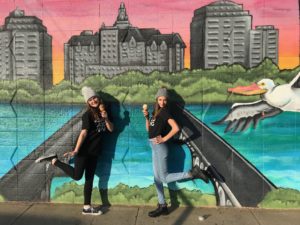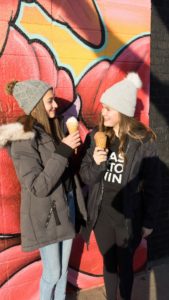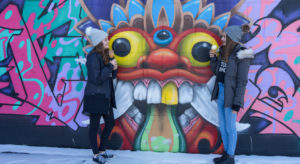 Right next to Darkside is Fable Ice Cream. Fable is our new go-to spot for ice cream. We tried the milk chocolate and the lemonade flavours, and they create all their own really cool flavours (like sour cherry cheesecake, which we sampled as well and loved!). Their ice cream is super tasty. There are several cool walls just outside to take great selfies with your ice cream to make your friends jealous.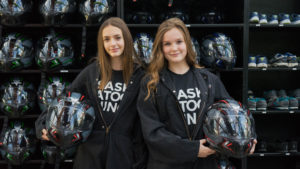 Our last stop of the day was The Stoked Centre's Velocity Speedway. Velocity Speedway is in Wilson's Lifestyle Centre and is an electric go-karting track. If you can't drive yet...this is the closest option! While you are busy racing, there is shopping all around to keep your parents busy. If you have younger siblings, the Skyrail and Skytrail are perfect for them - it's an obstacle course and zipline that will keep them entertained and out of your hair while you do laps.
*** Special mention to a few places we also suggest checking out, but ran out of time to get to during our afternoon of #Saskatooning: Apex Trampoline Park and Breakout Escape and Game Lounge.
Also, we didn't get to have a sleepover at the castle hotel, the Delta Bessborough, but we did go for a quick tour and thought its history and ghost stories were really cool and would definitely recommend a stay at The Bess.