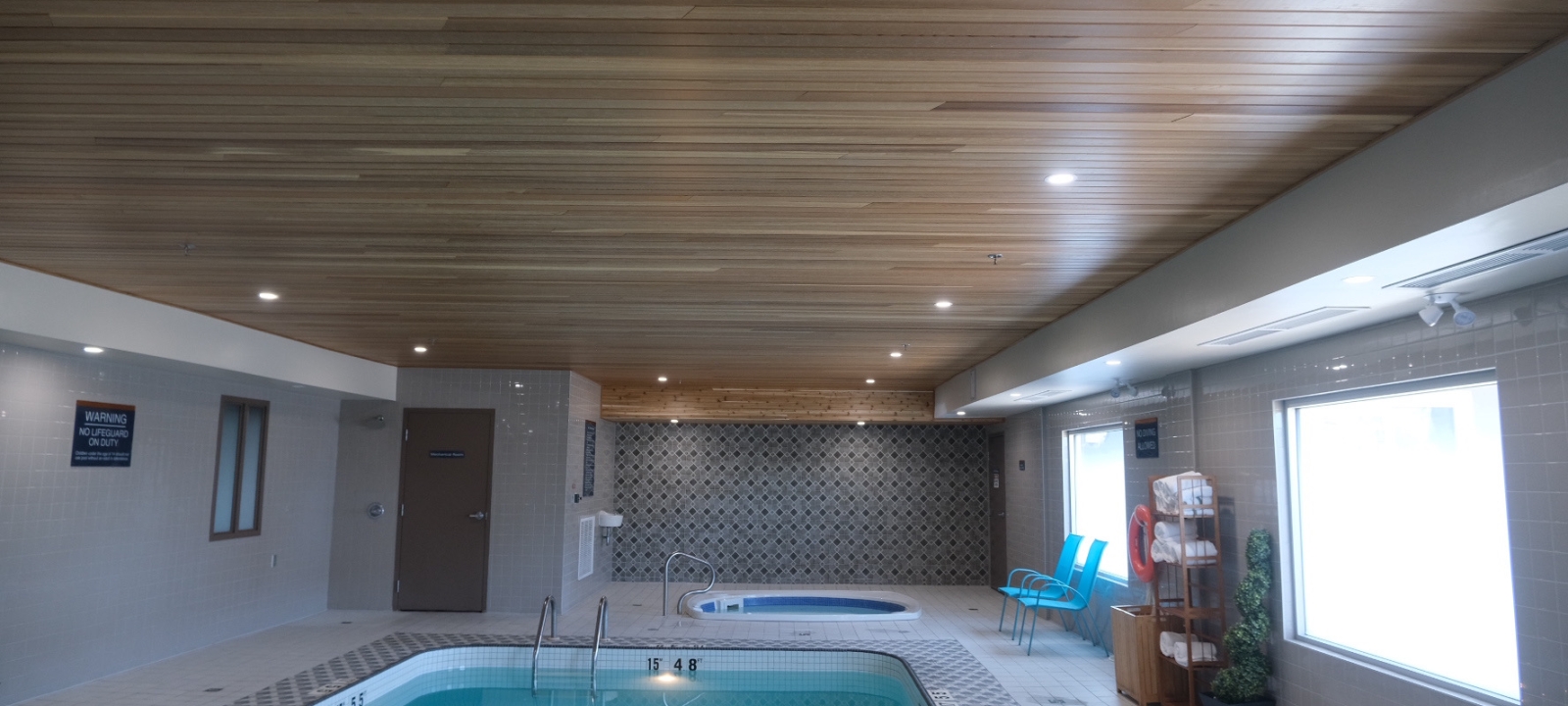 Experience Ultimate Relaxation and Convenience at the Sandman Hotel
If you are coming to Saskatoon for a visit and need a super convenient yet relaxing hotel, the Sandman Hotel is the spot! Not only is it extremely close to the Airport but it is also connected to
If you are coming to Saskatoon for a visit and need a super convenient yet relaxing hotel, the Sandman Hotel is the spot!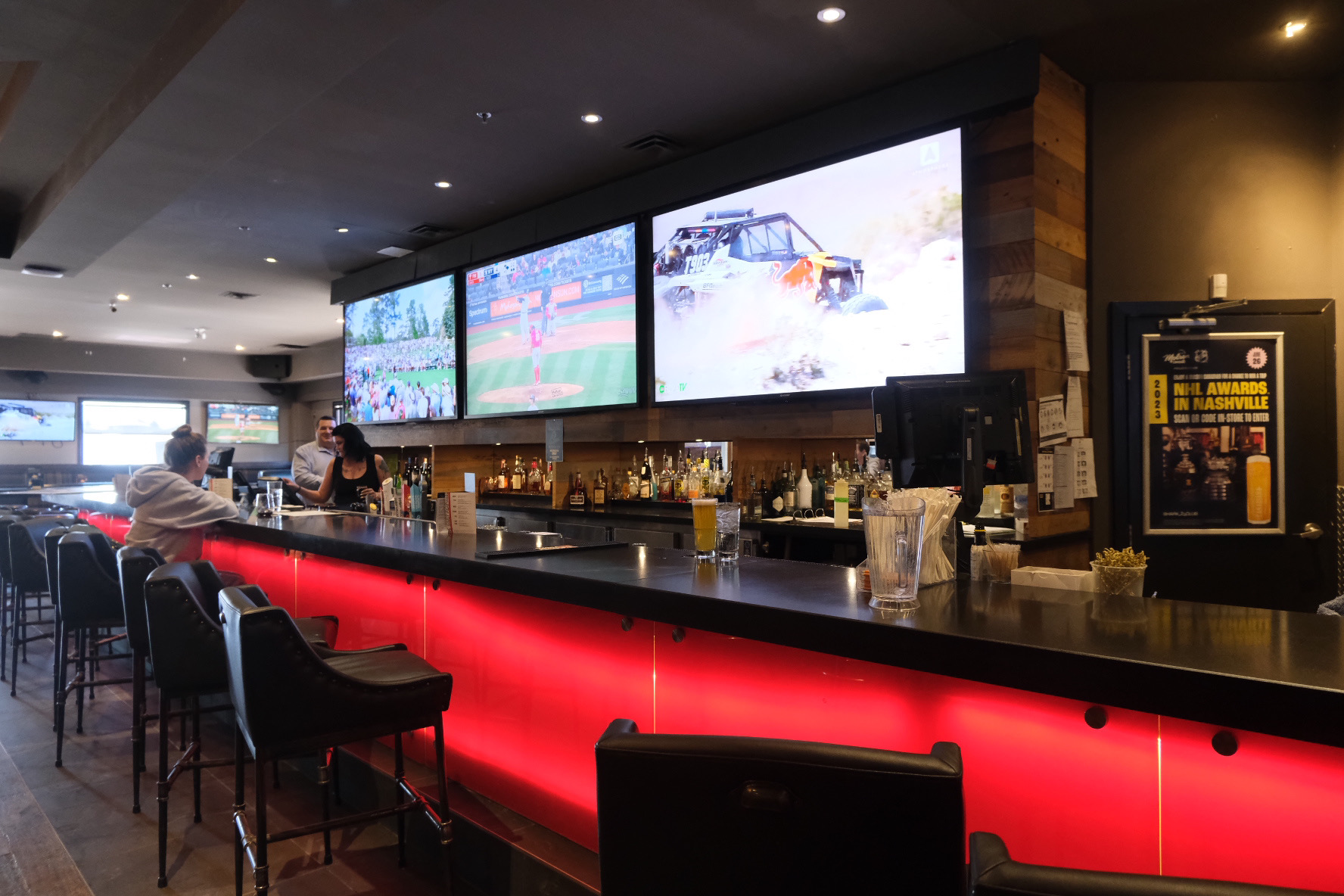 Not only is it extremely close to the Airport but it is also connected to the Shark Club Sports Bar & Grill and the iconic 24-hour Denny's. Perfect for those colder months in the winter where you don't want to leave the hotel to eat but want something more than room service. Fun fact: with it being so close to the airport the Sandman also provides free shuttles to the airport, how great!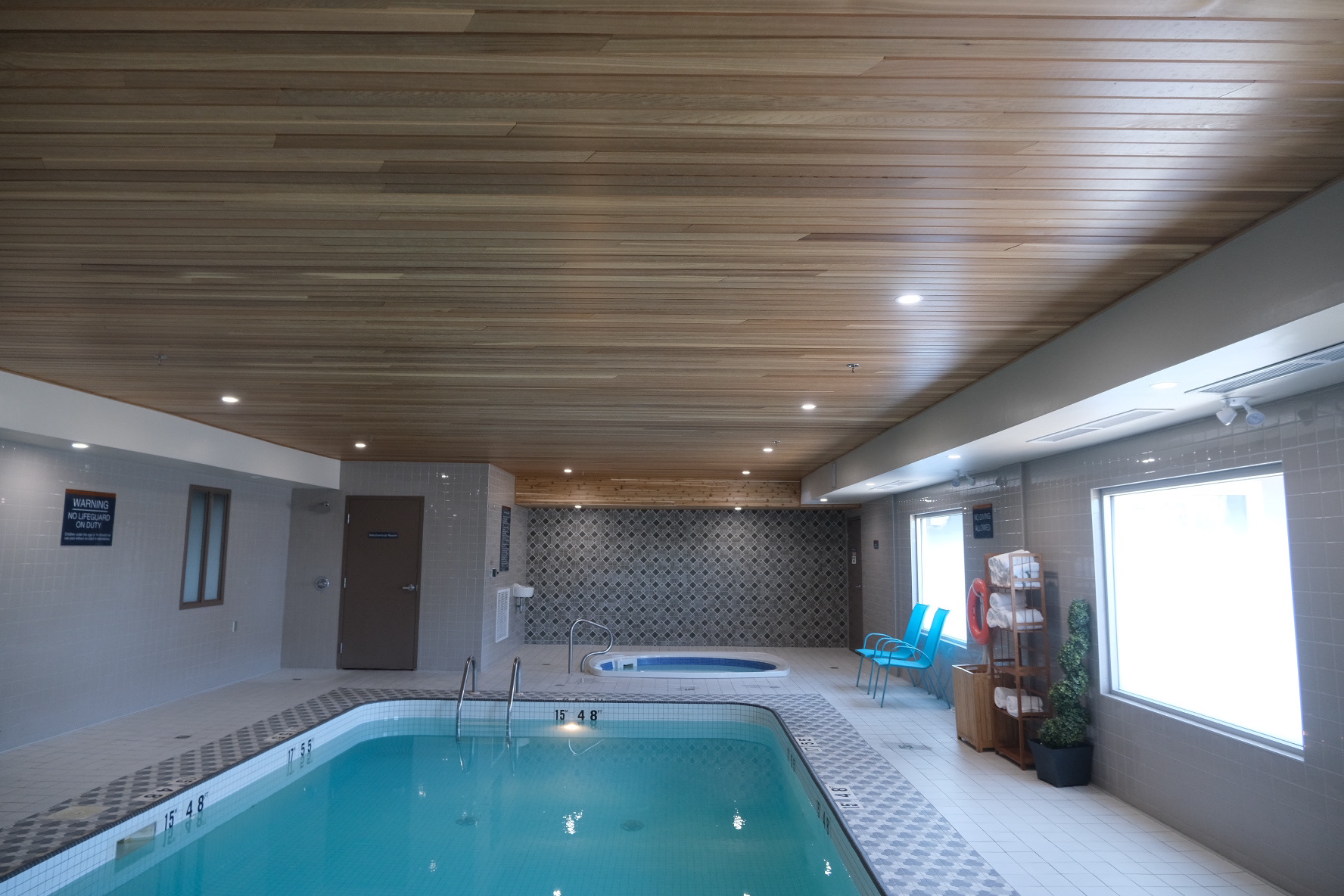 Besides the awesome food choices, they also have a gorgeous pool and hot tub area with lovely sunny windows and a stunning cedar ceiling. You will immediately feel instant relaxation when you enter this space.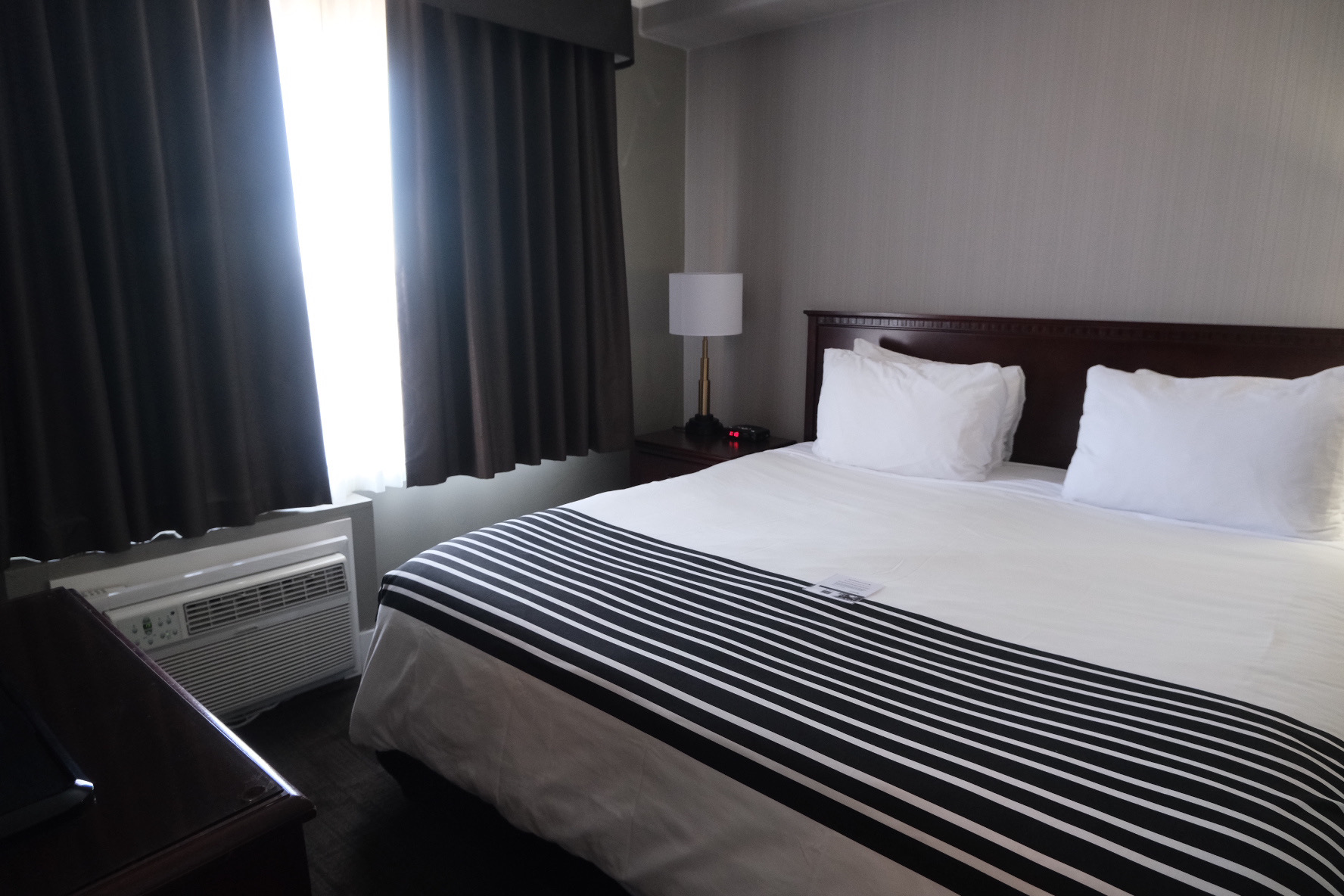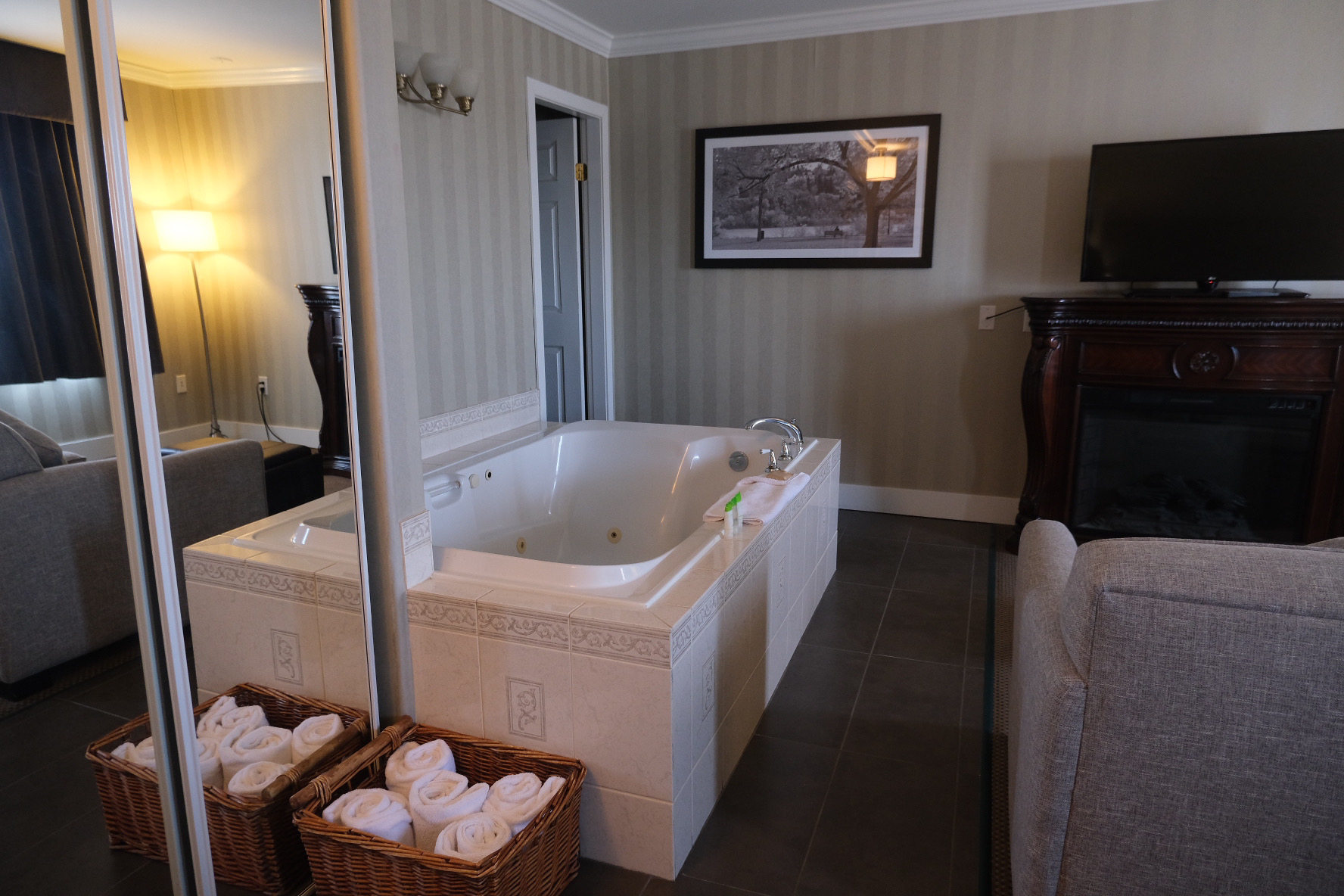 Now If you don't feel like going down to the hot tub, why not book one of their rooms that are equipped with your very own jacuzzi right in your room, with the tv nearby, you can even have a movie and tub to end your evening.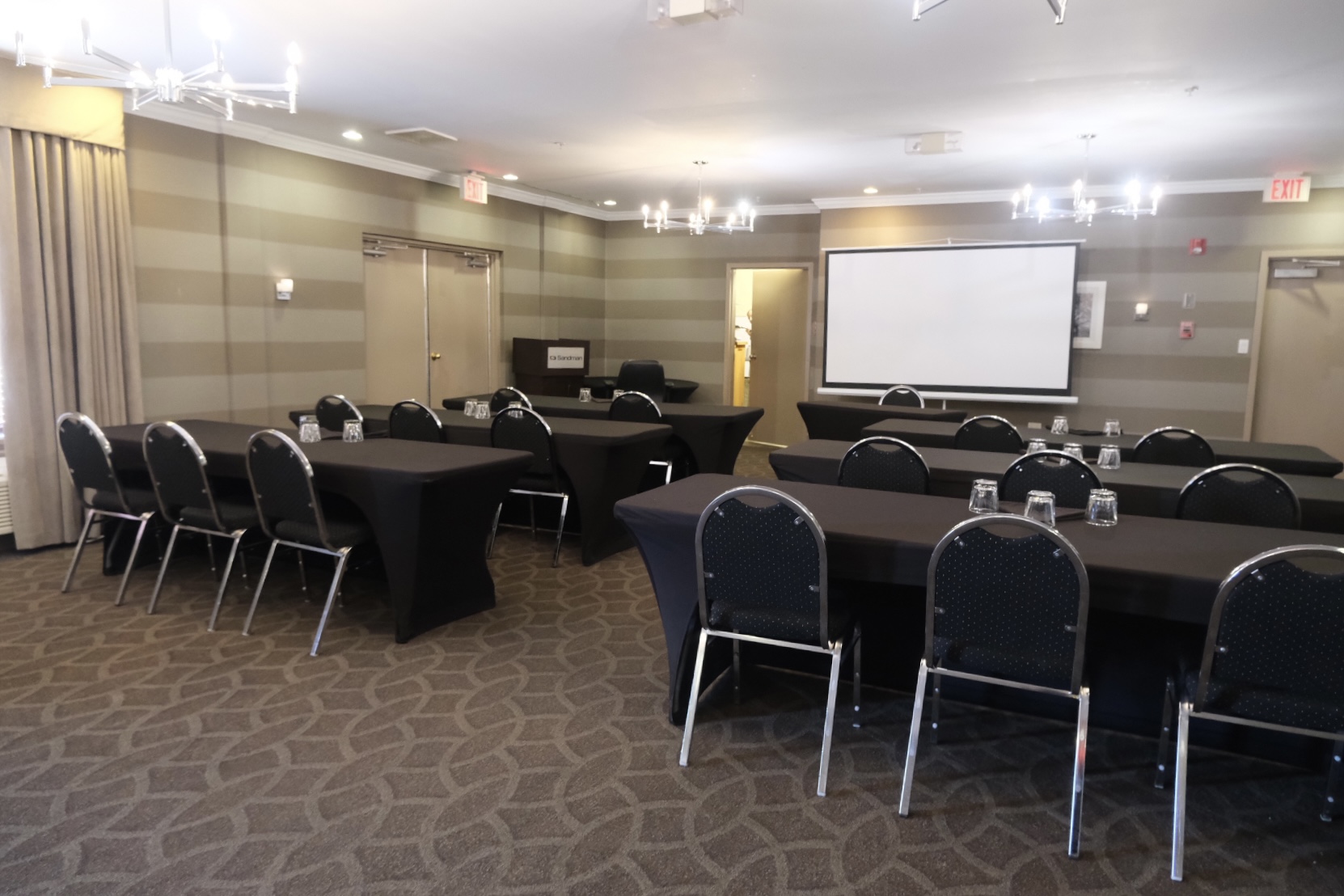 If you are traveling for business and need an event space, Sandman has it covered! They have two modern banquet facilities with a capacity of 80 people. They also have customizable banquet packages, free guest parking, and flexible 24-hour booking options making it a great spot for your next corporate/ social needs.
The Sandman is perfectly located for those who want to be close to the airport while still only ten minutes away from the heart of downtown, ready for you to explore. If you are in the planning process of your visit, check out their "Things to do page" featuring Prairieland Park, The Berry Barn, Western Development Museum, Forestry Farm Park & Zoo, Wanuskewin Heritage Park, Remai Modern Art Gallery, and Nutrien Wonderhub. For more ideas, you can also check out our events page and things to do page. There is truly so much to do during your stay at the lovely Sandman Hotel in Saskatoon.