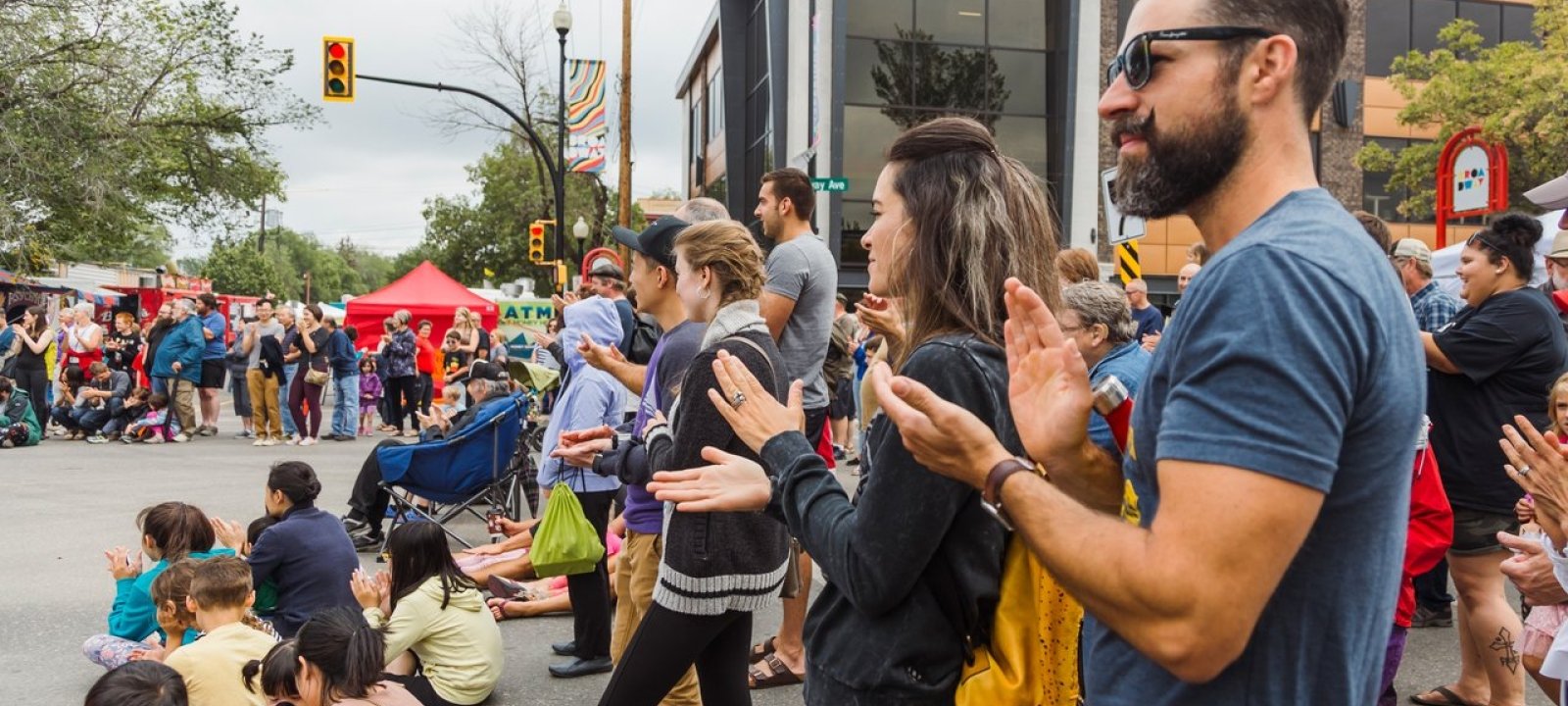 July in Saskatoon: your event checklist
Entertainment
,
Arts & Culture
The other day, a friend asked if I have any travel plans for the summer and I was floored. Travel?! July in Saskatoon is one of the reasons I live here! Our weather lends itself to long days outdoors,
The other day, a friend asked if I have any travel plans for the summer and I was floored. Travel?! July in Saskatoon is one of the reasons I live here! Our weather lends itself to long days outdoors, the festivals are in full swing, and everyone is in a great mood. Anything more than a lake trip would make me wince with jealousy to know I'm missing out on what's going on back home. Because there's a lot! Prove it, you say? Sure. This July guide is just for you.
SaskTel Saskatchewan Jazz Festival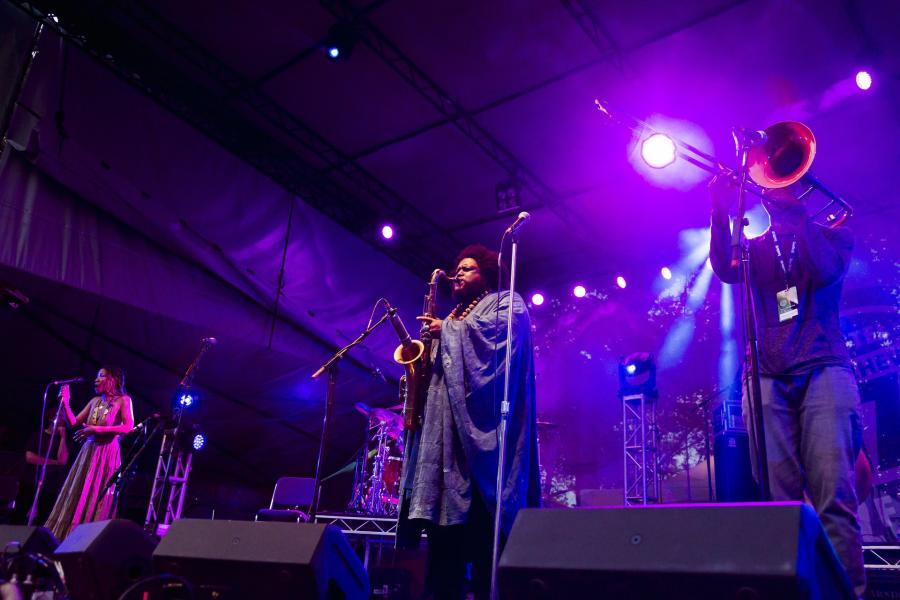 Start summer on a high note with this beloved annual event that sees locals and visitors alike taking in diverse musical acts June 30-July 7. Lucinda Williams, Arkells, Bahamas, and The Strumbellas are just a few names you can catch at venues across the city including the magical TD Mainstage in Bessborough Gardens, Amigos, The Broadway Theatre, and Victoria Park.
This year's event is a respectful tribute to our nation in all of its diversity—we are all Treaty people! And here's an important update: festivities have moved downtown this year. Enjoy family activities along River Landing, cultural performances, a free concert in Victoria Park hosted by the SaskTel Saskatchewan Jazz Festival, and of course, fireworks.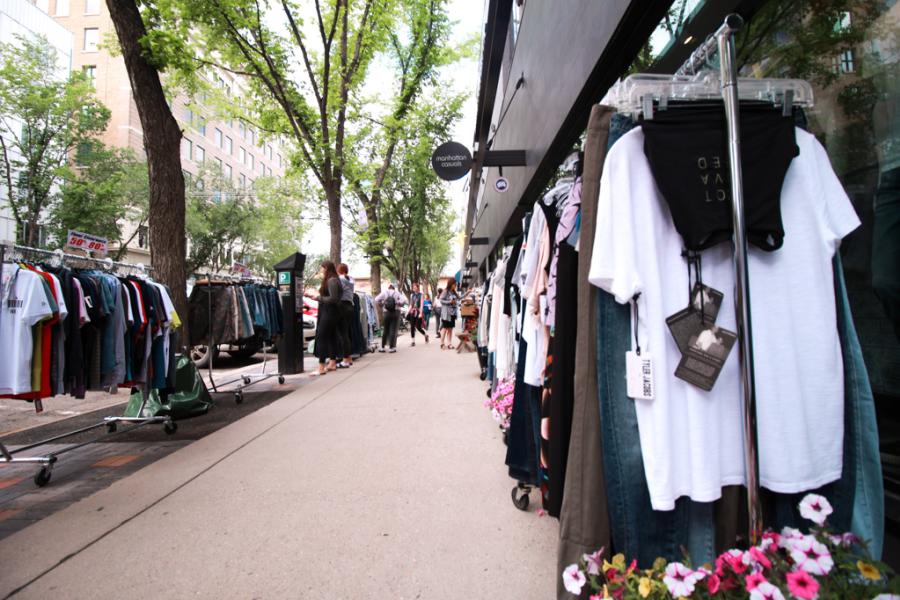 July 7-9 marks one of the most fun retail events of the year and this year, more than ever, local businesses are counting on our support! All along 2nd Ave and 21st Street, the 46th annual Sidewalk Sale is your chance to SHOP + EAT + PLAY DOWNTOWN with businesses, food trucks, artists, music and kids' entertainment. Don't miss the giant slide, a hit for any age!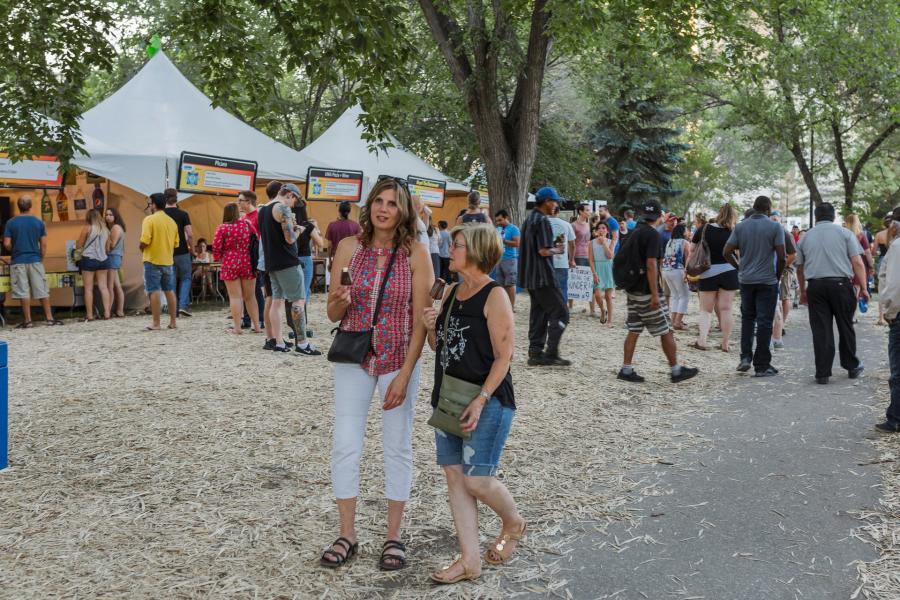 "Get your stretchy pants out," as they say! This culinary tour of 30 local restaurants has been a draw to our riverbank scene for 25 years. Running July 12-17, Taste features hometown favourites, international cuisine, and chef-inspired creations all set to the sounds of musical entertainment on their big stage. Admission is free and I'm happy to report that portion pricing will remain the same as past years: $2.50, $5.00, and $7.50. Go sample something new!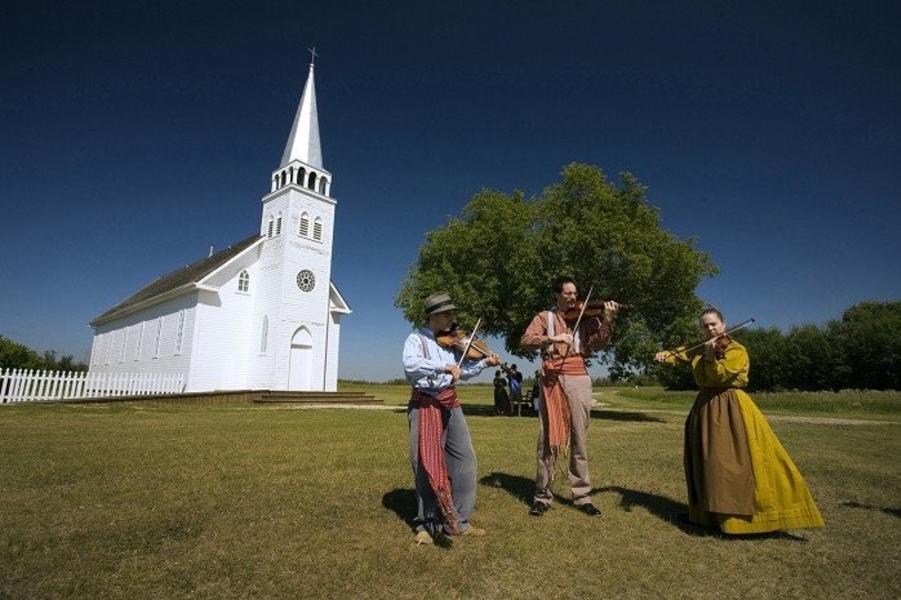 July 21-24, Go back in time to learn about the history of Métis people and explore the traditions, language, food, and art of this distinctly Canadian culture. It's the 50th anniversary of this vibrant in-person festival so if you've yet to visit, this would make for a fantastic first!
Saskatoon Tribal Council Traditional Powwow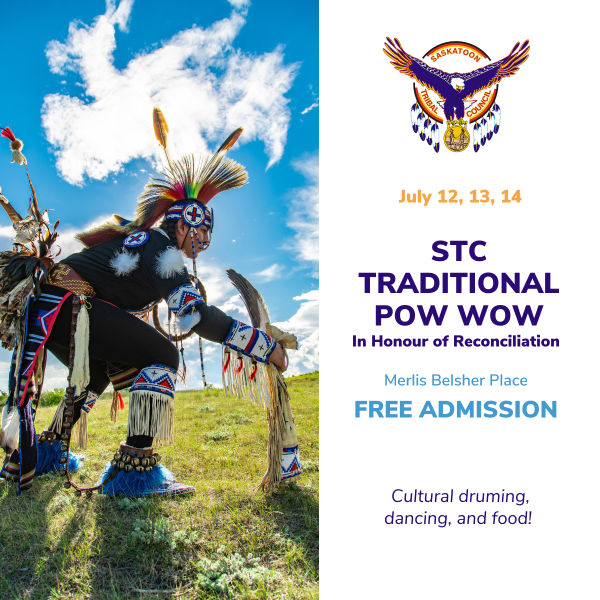 In honor of reconciliation, this drum and dance spectacular runs July 12-14 at Merlis Belsher Place. Come cheer on the jingle dancers, feel the beat of honoured ancestors come alive, and celebrate our Indigenous community.

The 27th annual Dragon Boat Races are July 22 & 23 starting at Rotary Park, in support of Make-A-Wish Canada. The benefiting charity's mission is to gift children with life-threatening illnesses the opportunity to realize their most heartfelt wish, giving them the strength to endure their treatments and build resilience. This year's goal is 100K… let's rally and cheer on those racers!
On July 23, get out to support local Riversdale Businesses while enjoying events including local art, balloon animals, face painting, music, entertainment. The Riversdale District is just plain cool and features many of my personal favourite retailers and restaurants. Catch this event on 20th between Idylwyld and Ave E.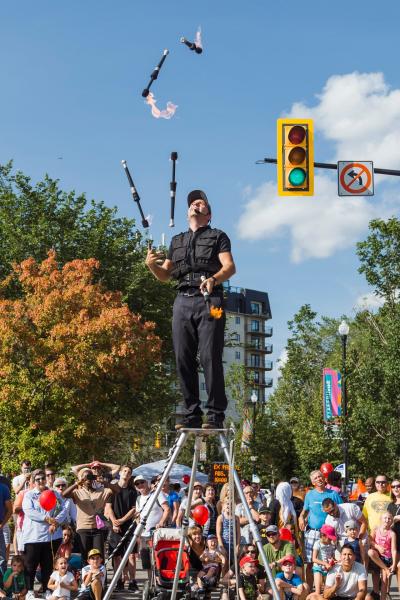 Starting July 28, this 10-day festival is an immersive celebration of the arts in the heart of the Broadway District. Take in unique performances and plays at The Refinery, The Broadway Theatre, and Cosmo Senior Centre or catch one of their online offerings. From puppet shows that delight my little ones to R-rated romps you wouldn't see on a mainstream stage, I love the Fringe because there's something for everyone.    
And if you think that's all that's going on, it ain't. I'm just at my maximum word count. Make sure you schedule patio hangs because our city's got great ones, go swim in the outdoor pools, and try something new (Merrill Dunes paintball, perhaps?) And don't forget the country drives: Beaver Creek, Champetre County, Wanuskewin, The Berry Barn, and Black Fox all make for worthy destinations.
Maygen