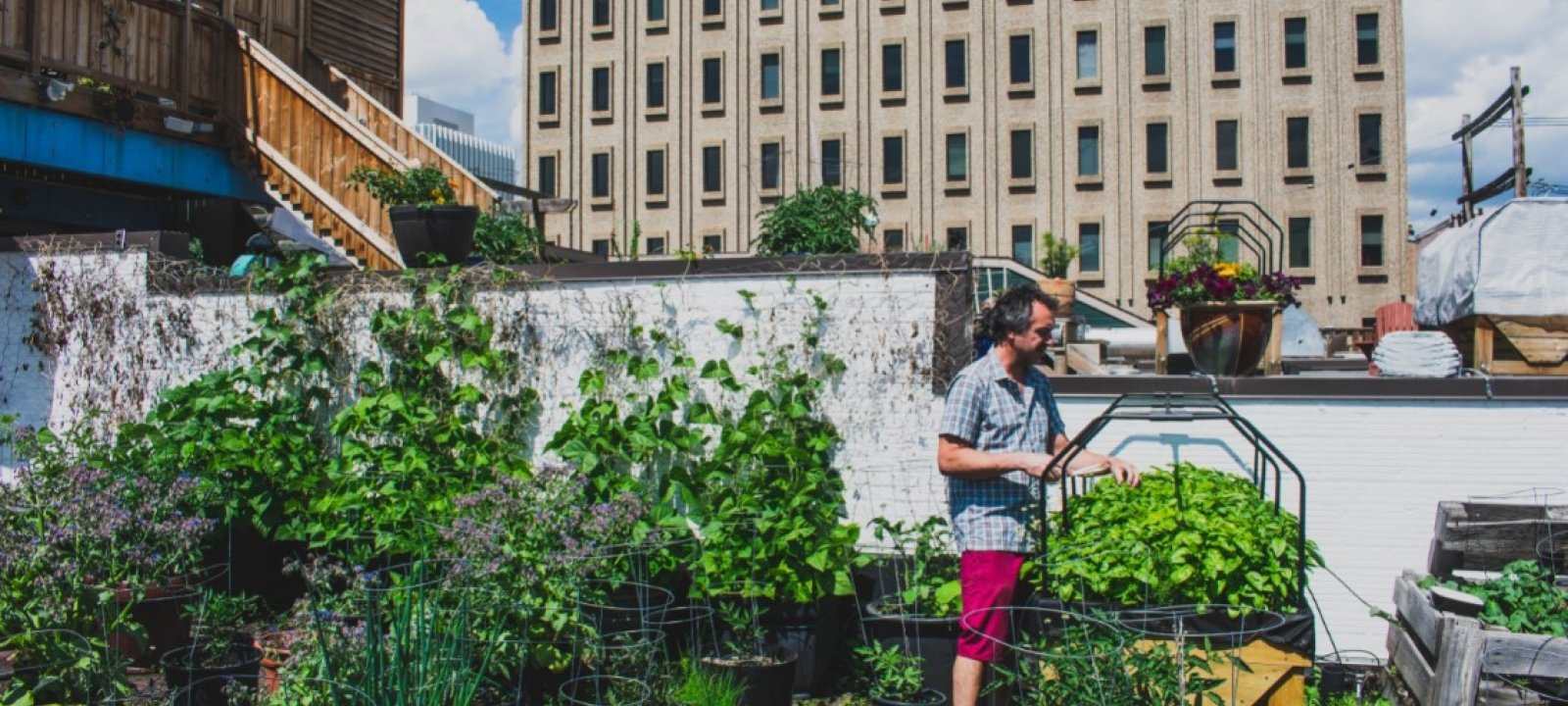 Eating Local in Saskatoon
Food & Drink
,
Uncategorized
Local food is so hot right now. As it should be since Saskatoon is in the breadbasket of Canada! If you've haven't ever eaten a tomato plucked right from the plant, you really should, it's something
Local food is so hot right now. As it should be since Saskatoon is in the breadbasket of Canada! If you've haven't ever eaten a tomato plucked right from the plant, you really should, it's something else. Food tastes better fresh, and the closer to home it's grown, the fresher it is when it gets to you.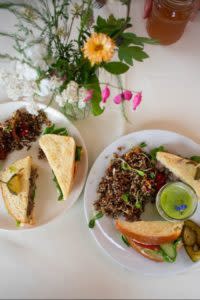 Many Saskatoon restaurants are awesome for sourcing their ingredients from local farmers. Amazing restaurants such as Hearth, Odd Couple and Ayden Kitchen and Bar are proud supporters of local farmers. They source most of their meat and veggies from farmers who live very close to Saskatoon such as Pine View Farms.  When you eat at these restaurants, you are not only helping them keep their doors open, you are also helping them support their friends the farmers.
'Local food' is a term some restaurants who are not buying local use to lure in the unsuspecting consumer.  But don't be dismayed, as most  restaurants who say they are buying locally grown and raised ingredients actually are. Some are even going above and beyond by doing their own growing.
St. Tropez Bistro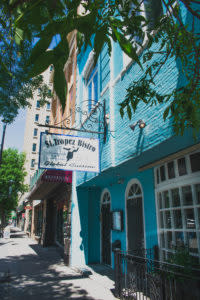 St. Tropez Bistro is nestled in the heart of downtown  in the cute blue building on 2nd Avenue. St Tropez Bistro has been a staple in Saskatoon since 1979. In 1998, it moved to the landmark location it is now in, which was  built in 1906. Originally  featuring only  traditional French cuisine, the menu has evolved with time. The restaurant will soon be opening a cocktail lounge in the upper floor called Parlour.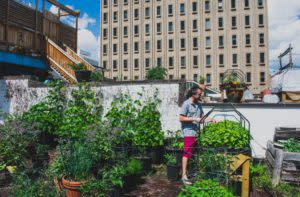 On the rooftop of St. Tropez Bistro is an amazing urban garden. Jay Strohan, an owner of the Bistro, has been maintaining this rooftop oasis for 18 years. It started small with fresh herbs for the restaurant to use and preserve for winter and it slowly expanded. Jay added heirloom tomatoes, peppers, chamomile and beans until eventually the whole roof was covered with pots full of edible goodies. Jay is the kind of gardener who really pays attention to the details. He has added a drip irrigation system, but knows that not all plants are happy with the same amount of water, so he lovingly cares for each of their needs everyday. He also saves the seeds of his favourite heirloom varieties so he can grow them again the next year, and the year after that.
The Hollows and Primal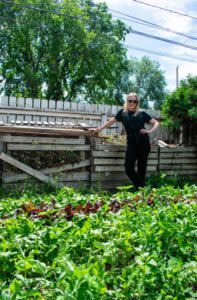 Christie Peters and Kyle Michael, owners of The Hollows and Primal, are the darlings of Saskatoon's local food scene for good reason. They have been supplying their restaurants with locally grown food for years. In the summer, their team maintains multiple garden plots, which produce fresh ingredients for both restaurants. In the fall, they rush to harvest and preserve everything they can as keeping the restaurant menu features highly seasonal is very important to them. But it doesn't stop there.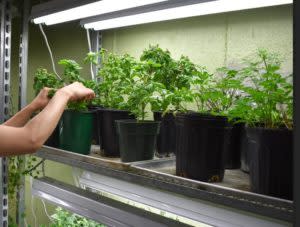 Winter in Saskatchewan is usually a time where you must import fruits and vegetables if you want to eat anything that hasn't been preserved. But not at these restaurants. The basement of Primal houses a garden where they can grow greens year-round. The basement garden uses grow lights and an aquaponics system that keeps the plants fed and fertilized. The amazing team is even starting to develop King Oyster Mushrooms grown in the basement of this cozy restaurant on 20th Street.
In addition to growing as much as they can themselves, Christie and Kyle's team composts any food waste, then the compost is used in the garden to grow and nourish the next years plants.
Odla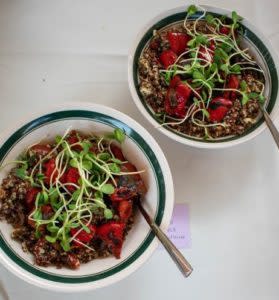 New to the restaurant scene in Saskatoon, Odla is taking local food to the next level. One of the owners, Arlie LaRoche, is also the owner of Farm One Forty. Farm One Forty, located just 30 minutes from downtown Saskatoon is a holistically-managed farm that raises pigs, sheep, cows and bees. In addition, they grow fruits and vegetables which are served at Odla. Whatever can not be grown or raised on the farm is sourced from like-minded farmers in the Saskatoon area. Check out the back page of Odla's menu for a listing of farms that help supply ingredients.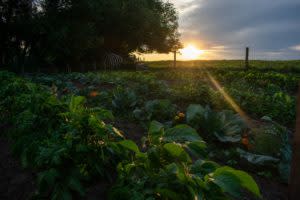 In addition to the restaurant, they also produce and source enough food to supply a small market attached to the restaurant. The chefs at Odla butcher the animals from Farm One Forty and sell the best cuts in the market. They also sell honey on tap, vegetables and even handmade soap. They offer monthly farm tours, which allows visitors to walk around the farm, see the animals and gardens, and have a taste of the delicious food offered at Odla.
Una Pizza + Wine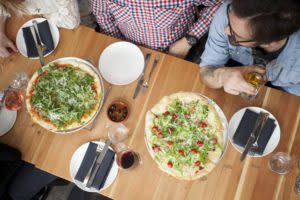 Una Pizza + Wine has also caught the gardening fever. With their limited space,  they still manage to grow the herbs they use in their cocktail program on their patio. No wonder their cocktails always taste so fresh!
As often as possible, their produce comes from Saskatchewan farms as do their meats, serving poultry and livestock that are raised on a healthy, vegetarian diet, free of growth promoting medications and hormones.
Just next door is their sister restaurant Bar Gusto that also serves up tasty local meat, produce and herbs.
Black Fox Farm and Distillery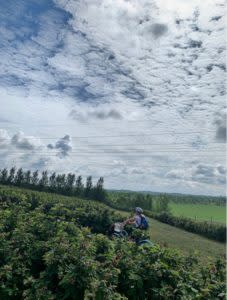 Although not a restaurant, Black Fox Farm and Distillery still deserves to be part of this blog post. These grain-farmers-turned distillers grow 90% of the ingredients used in their award-winning gin. The gin is distilled right on the land on which the ingredients are grown. Maybe that's why it tastes so good! By hosting many festivals throughout the year and having a large u-pick flower farm, Black Fox encourages visitors to come out and experience a farm and see how things are grown.