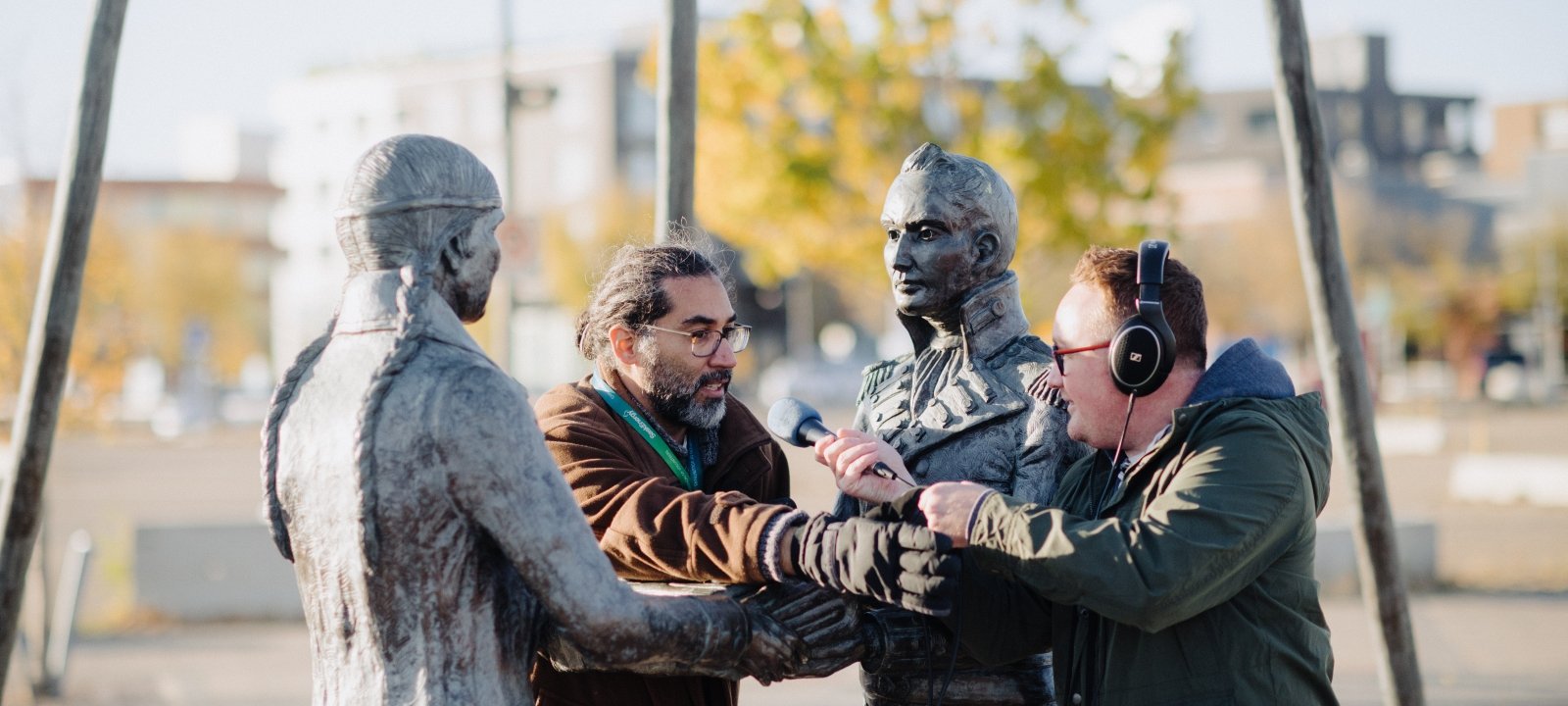 Discovering Saskatoon's Public Art With Alejandro Romero
There are 80 pieces of public art in Saskatoon and Alejandro Romero can share a story about most of them. The professionally trained artist from Puerto Rico moved to Saskatoon 20 years ago and fell in
There are 80 pieces of public art in Saskatoon and Alejandro Romero can share a story about most of them. The professionally trained artist from Puerto Rico moved to Saskatoon 20 years ago and fell in love with our city. Today, he is a public art consultant with the City of Saskatoon and works closely with artists, businesses and city officials to help create unique and meaningful pieces of public art in our community.
I first met Alejandro in 2020 at a podcast workshop for newcomers. I was instantly struck by his passion for our community and his compassion for others. I've wanted to feature Alejandro on my podcast, YXE Underground, for a few years and we finally got our schedules in sync last month. Saskatoon photographer, Ali Mehdi, joined Alejandro and me in this episode and did an amazing job of capturing our conversation.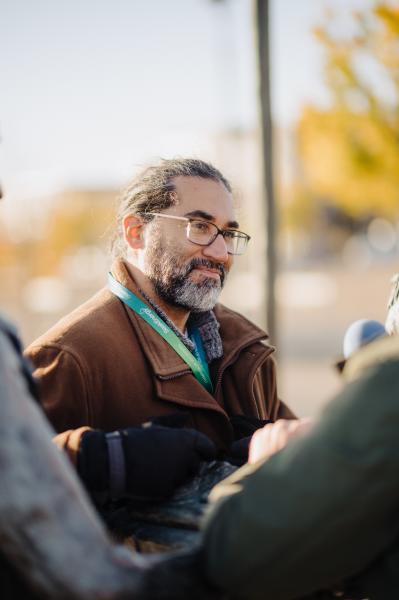 On a very windy October day, Alejandro took me to four different pieces of public art that hold special meaning for him. We talked about why these pieces were special and about the overall role public art plays in Saskatoon. It was wonderful spending a few hours with Alejandro as we walked from one piece of art to another.
Here are two art pieces Alejandro and I visited. You can learn more about Alejandro and the importance of public art by listening to this episode of YXE Underground wherever you find your podcasts. I hope you enjoy it!
Spirit of Alliance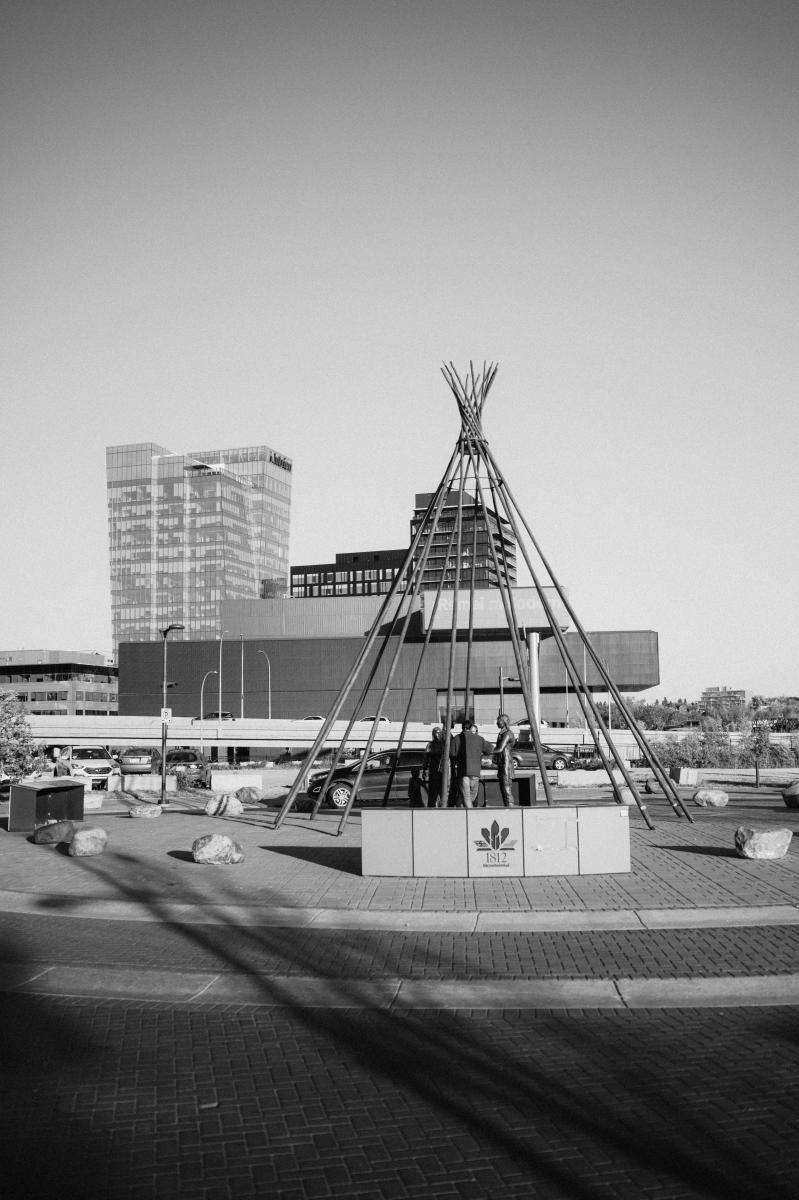 The first place we visited was the Spirit of Alliance, which is in the roundabout near the old Farmers Market. Listeners will hear Alejandro give a detailed explanation of the piece, which includes a stunning tipi and detailed bronze statues commemorating the War of 1812. I asked him if he is ever bothered by the fact that people are sometimes more concerned about taking a photo beside public art instead of learning the historical context behind it.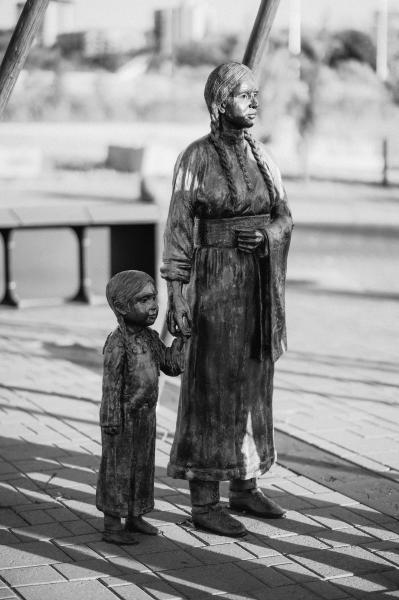 "I think most people don't take time to read anymore. The stories are written on the panels that you see in the Spirit of Alliance. There are 20 panels that explain the story. I wish that people who didn't understand a piece of public art, instead of criticizing it, that they make time to learn from what they see. Touch the art. Feel the art. Public art is meant for people to interact."
The Coming Spring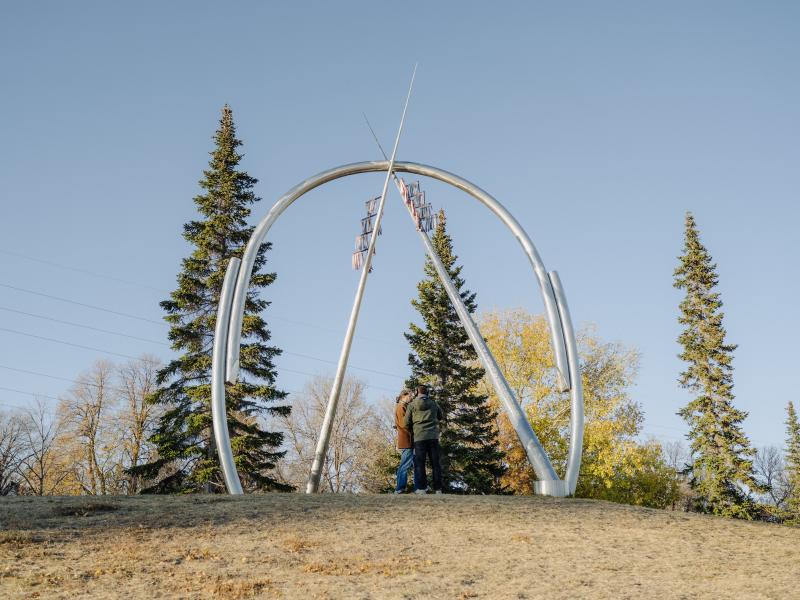 This abstract piece in Victoria Park has become a gathering point for Truth and Reconciliation events such as the Rock Your Roots event. Alejandro explains in the podcast how important it was to engage with people in the neighbourhood before the piece was installed because of the pipes that create music. The tones of these pipes replicate the sound of an Indigenous jingle dress and represent the Indigenous children who attended residential schools.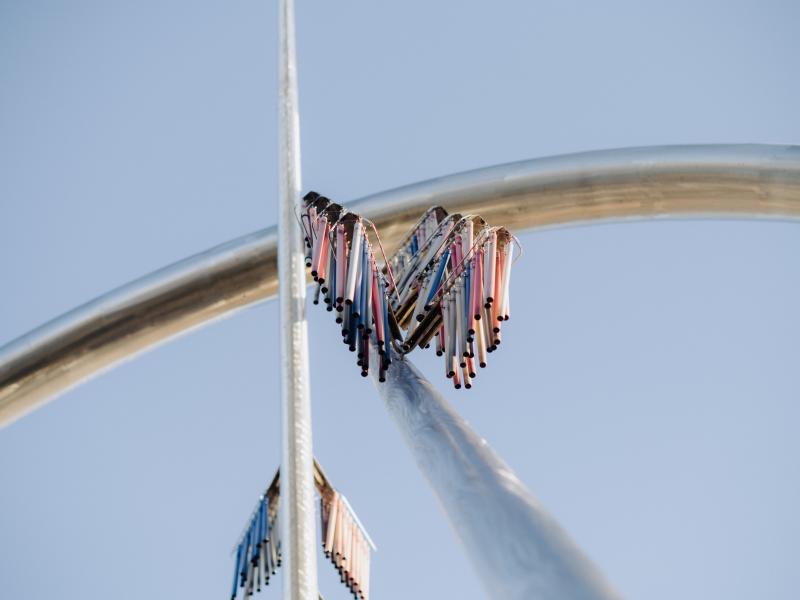 Alejandro has seen the impact of "The Coming Spring" in our community.
"I met a mother and her child here one day. The mother told me she and her baby find the sounds soothing She said it was like a lullaby and she would bring her baby here when she was upset. Those are the stories that are very special. That is why public art is so special and why I love my job so much."
If you want to learn more, you can always call the City of Saskatoon or go onto the City of Saskatoon's website to look up an iMap in the public art section. To learn more about Underground YXE, click here.
All photos sourced from Ali Mehdi