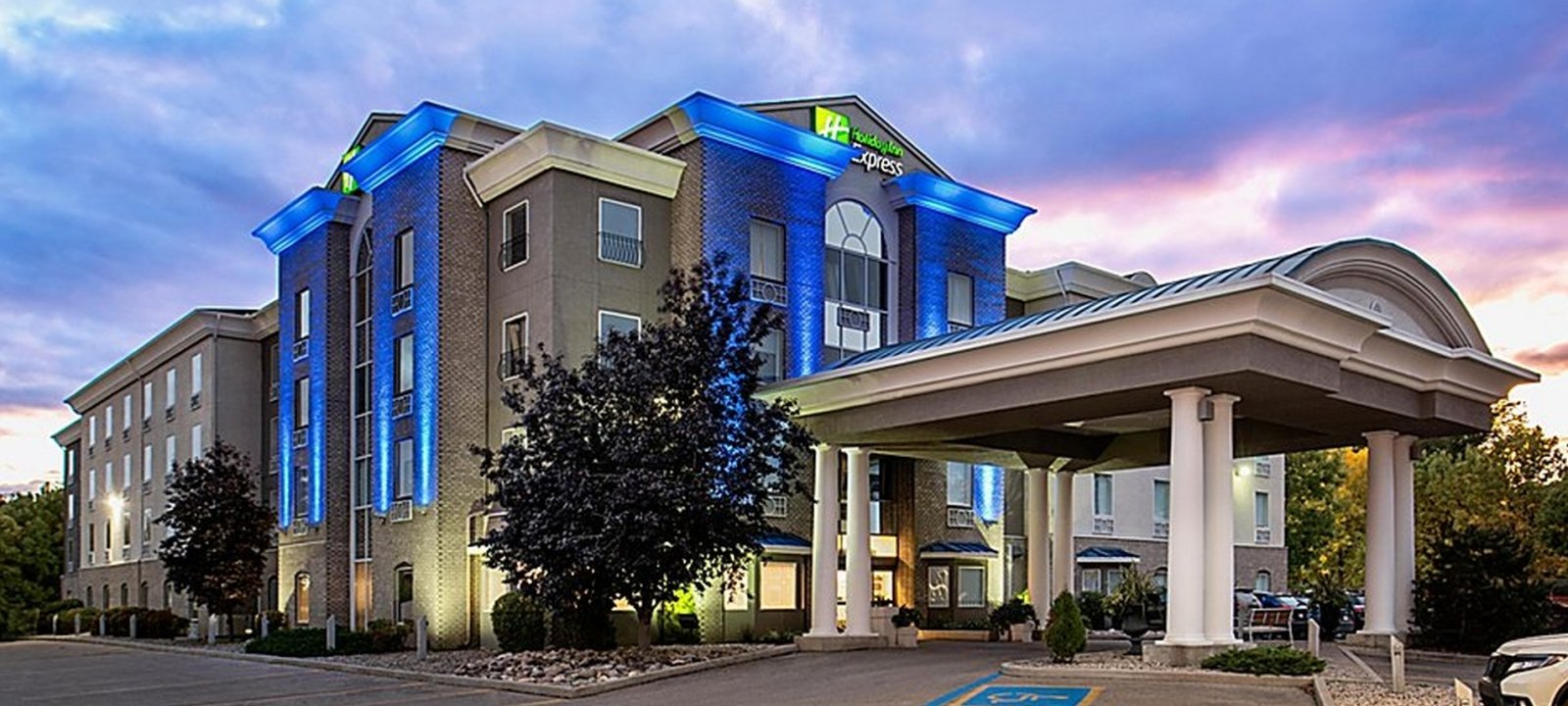 De-Stress and Splash Around with the Holiday Inn Express
Many wonder if we are on the cusp of beating this pandemic and although it can be difficult to remain optimistic, sometimes taking an opportunity to de-stress can really help. The Holiday Inn Express
Many wonder if we are on the cusp of beating this pandemic and although it can be difficult to remain optimistic, sometimes taking an opportunity to de-stress can really help. The Holiday Inn Express and Suites have this top of mind when they created their two-family packages: Stress Release Staycation and the Family Splash Package. Let's take a closer look at these fantastic packages, and at the Holiday Inn Express and Suites.
The Holiday Inn Express recently underwent extensive renovations to its breakfast bar, pool area, and guest rooms. Everything is fresh and bright and ready to welcome you and your family. Of course, a breakfast buffet is always complimentary at Holiday Inn Express, but currently, the selections are prepared and packaged for your safety and convenience. Choices such as breakfast sandwiches and fresh fruit are a couple of the healthier options.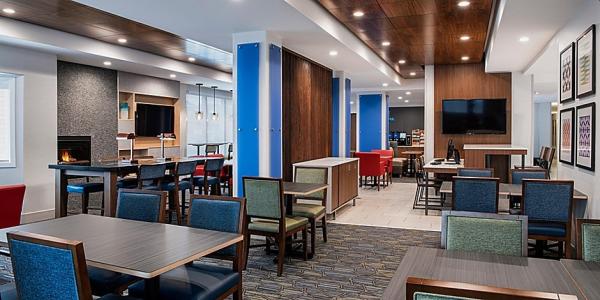 The room options are varied and at a great value. The feature suite (available as an upgrade) has a separate bedroom area, lots of plug-ins for multiple devices and two TVs. The bathroom is huge and has a beautiful soaker tub. Other suites include perks such as workspaces for those who want a workcation and black-out screens for those trying to catch up on some much-needed sleep.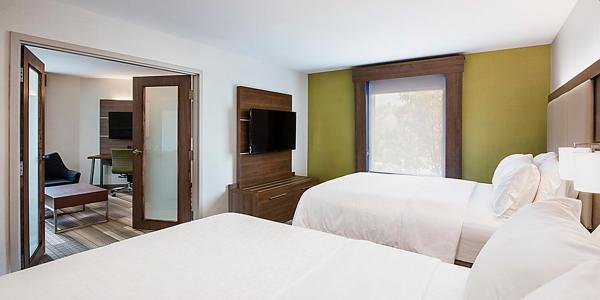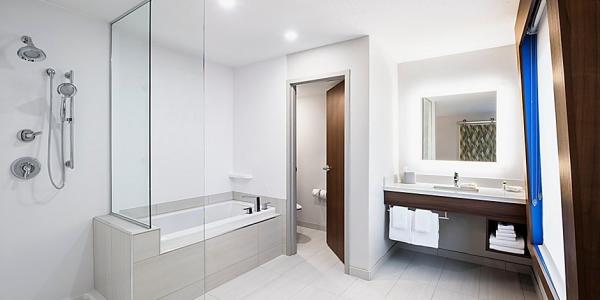 Stress Release Staycation
We're pretty sure at some point you've wanted to smash an inanimate object – a printer, a computer, a vase. For whatever reason you wanted to smash it, we're here to tell you that you should do it! Only, do it in a controlled environment with the proper equipment. YXE Smash Therapy will provide you with a nice variety of smashables, safety equipment, and your weapons of destruction. And many will confirm, it is very cathartic.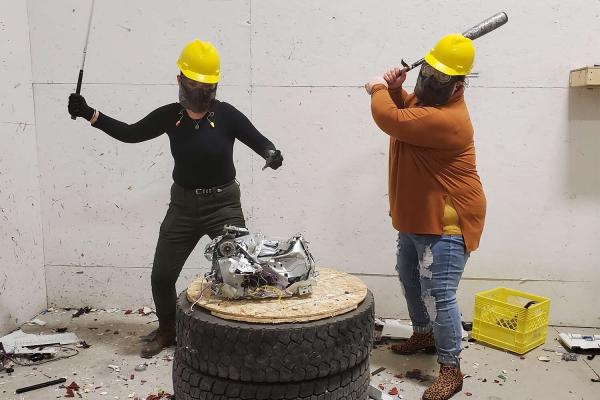 After all that smashy-crashy, do the opposite and just float. Included in your Stress Release Staycation is a session at Float Now. Turn the world off and turn your imagination up! Let the saltwater suspend you in a state of complete relaxation while the soothing lights help to close the door on frustrations and problems. When the music plays, your slow return to the world begins with a fresh outlook. You can return to your comfortable and cozy room at the Holiday Inn Express for a relaxing evening with the family and a peaceful night's sleep.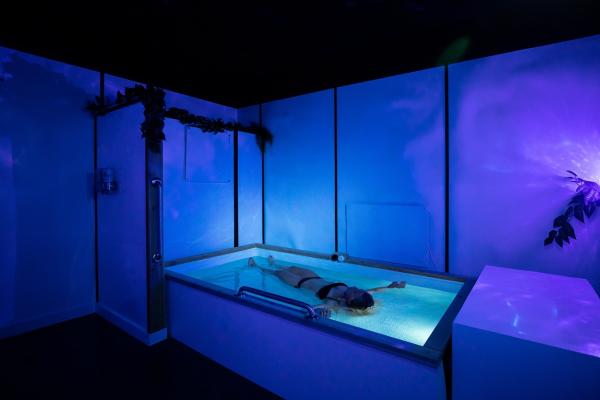 Family Splash Package
If it's pool time you are looking for, then this is the package for you! One of the necessities of living in Covid times is social distancing and space between people who are not in your bubble. When you book your suite under the Family Splash Package, you are able to book your own family pool time. That's right, no one else is allowed in the pool area for a whole hour – just you and your bubble! The package includes reserved swimming pool time, a 4:00 pm late check out, a $10 voucher at the sundry, and as always free breakfast, wifi, and parking. A quick and fun getaway was never so easy!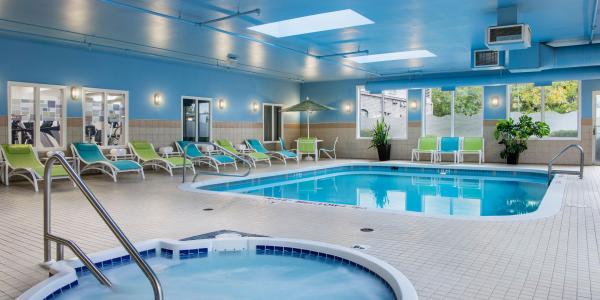 If either of these Staycation packages sounds like just the thing for you and your family, reach out today to Uniglobe Travel and let them take care of all the details!