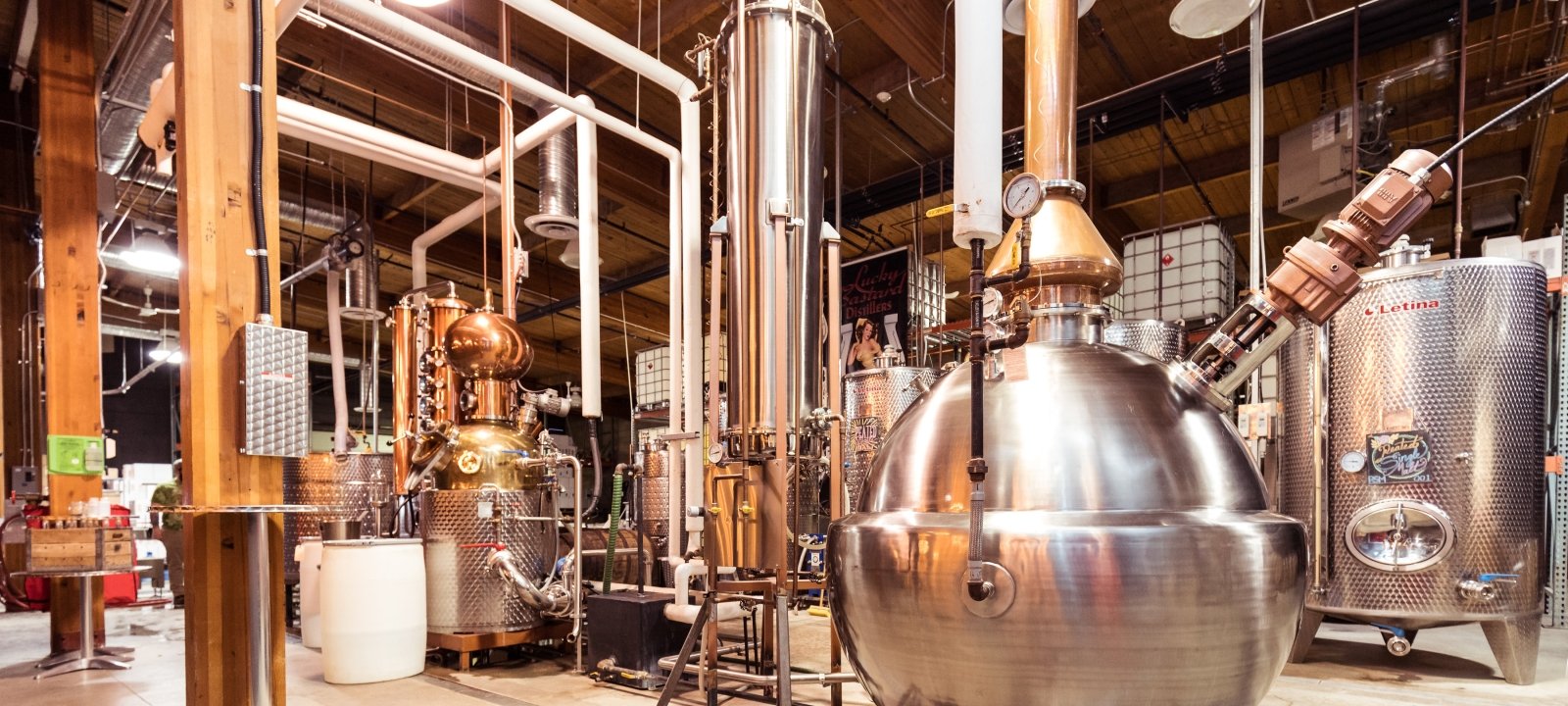 Celebrate World Gin Day with Three of Saskatoon's Best Distilleries
Calling all gin lovers! This fresh and effervescent spirit is perfect for a variety of spring and summer cocktails and we invite you to celebrate it on World Gin Day - observed globally on June 10. We
Calling all gin lovers! This fresh and effervescent spirit is perfect for a variety of spring and summer cocktails and we invite you to celebrate it on World Gin Day - observed globally on June 10. We check in with three of Saskatoon's distilleries on what makes their gin unique and some of their favorite ways to mix it up.
Did you know that Saskatoon is also home to many breweries and cocktail-focused bars? Take a weekend or two to sample some of our unique brews in and around town or explore the best spots for cocktails in Saskatoon.
World Gin Day with Stumbletown Distilling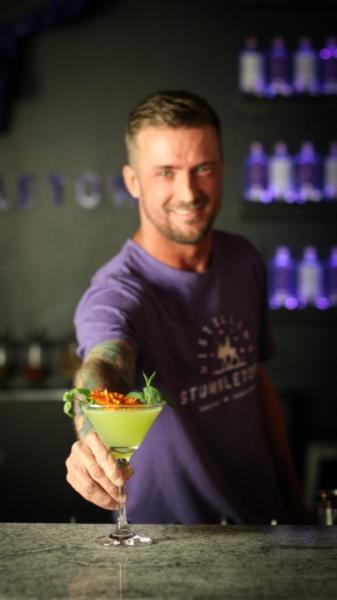 Photo Credit: Darby Sutherland
With a staggering variety of gins to choose from (they have crafted 12 different gins to date!) Stumbletown Distilling has got you covered for all flavours. Their most popular Original Gin is a bold New Western-style gin made with local ingredients like sea buckthorn berries, birch bark, spruce sap, and rosehips. A spring/summer favorite is their Snap Pea Gin with bright and fresh snap pea and cantaloupe flavours. Try their Original or Snap Pea in the Greenhouse (recipe below) - a gin take on a garden gimlet.
The Greenhouse
Cucumber slices
Mint leaves
Snap pea
¾ oz. Lime juice
2 oz. Snap Pea Gin or Original Gin
1/2 oz. Simple syrup
Instructions: Add cucumber and mint to a bar mixer and muddle. Add the lime juice, your choice of gin, and simple syrup and shake. Double strain into a coupe glass and garnish with a snap pea and mint leaves.
World Gin Day with Lucky Bastard Distillers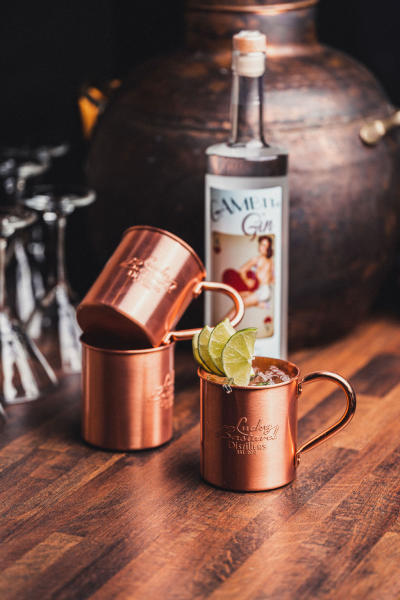 Photo Credit: Lucky Bastard Distillery
Lucky Bastard Distillers naturally infuse juniper, lemon peel, chamomile, cloves, anise, coriander, angelica root, and Saskatoon berries with their premium vodka to create a New Western Dry style gin. The combination of botanicals crafts a floral, citrus, and savory profile that is easily enjoyed in a Gin Gin Mule (recipe below). Notably, Lucky Bastard Gambit Gin is the first legally produced gin in Saskatchewan since Prohibition!
Gin Gin Mul
1 oz. Lucky Bastard Gambit Gin
½ oz. Ginger syrup
4 Sprigs of fresh mint
Lime wedge
Soda Water
Instructions: In a mule mug or rocks glass add gin, mint, ginger syrup, and lime. Muddle. Add a scoop of ice and top with soda water. Stir before serving and garnish with a fresh lime wedge.
Learn local: If you're curious about Saskatoon berries you can read more about them in our All About Saskatoon Berries blog!
World Gin Day with Black Fox Farm & Distillery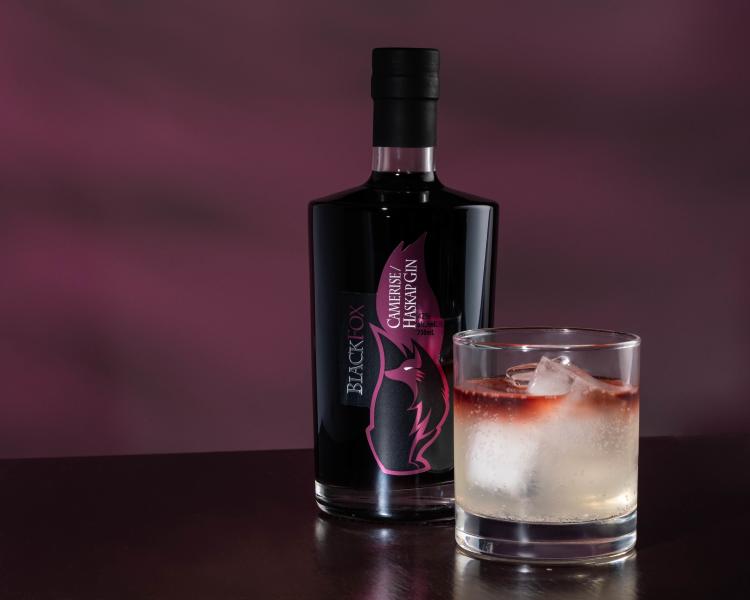 Just a short drive south of Saskatoon, take a day trip to visit Black Fox Farm & Distillery idyllically located in the heart of the Canadian prairies. Their range of premium gins includes Oaked Gin, Canadian Gin, Haskap Gin, and Cucumber Gin capturing the character and bounty of the land via the use of core ingredients grown in their own prairie fields. On-site activities include distillery tours, spirits tastings, and a uPick flower patch.
Haskap Mule
1 oz. Black Fox Haskap Gin
Fever Tree Ginger Beer
Instructions: In a glass full of ice add Fever Tree Ginger Beer. Slowly pour Black Fox Haskap Gin over top to create a stunning float.
Did you know: Haskap is one of nature's most resilient berries and survives the harshest of Canadian climates? Black Fox has incorporated gentian root, black tea leaves, and a hint of Black Fox honey to craft a spirit that balances bitterness with a pleasing berry flavour.
Insider Tip: Whiskey Distilleries in Saskatoon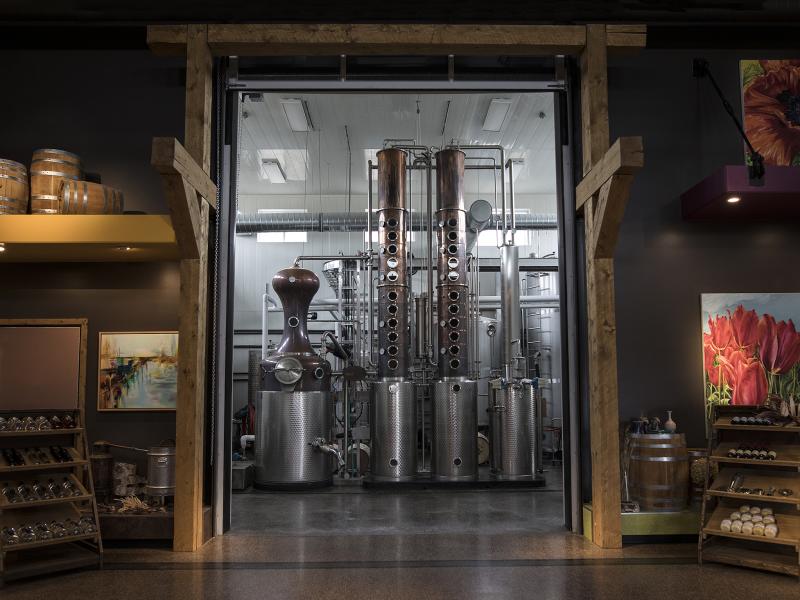 Photo Credit: Black Fox Farm & Distillery
Did you know that all three of the distilleries we've mentioned in this article also craft whiskeys? Read up on their products in our World Whiskey Day in Saskatoon blog.