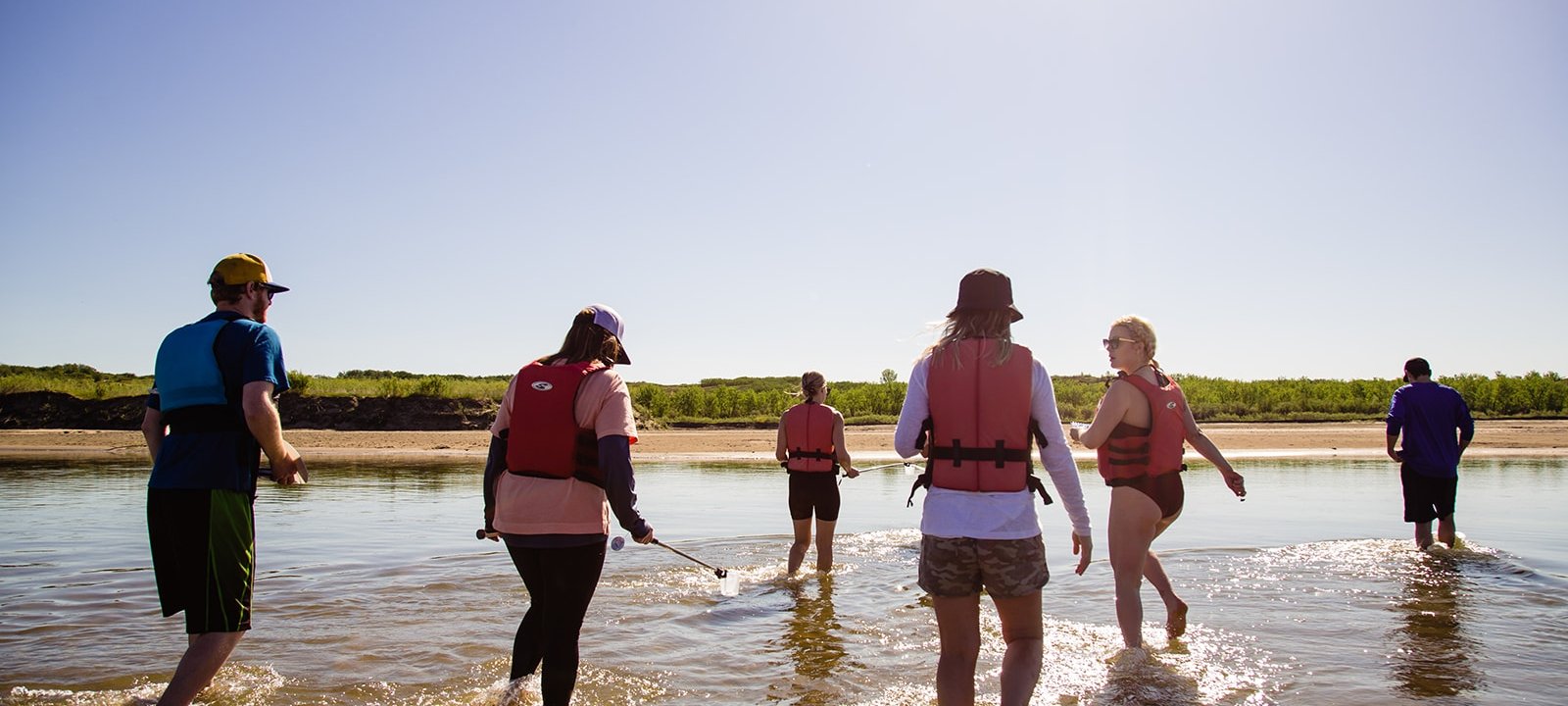 Balance on the Water - The Ultimate SUP Summer Experience
I had only tried paddle boarding twice before the time I tried out Living Sky Adventure's 'Balance on the Water' experience. I just want to point that out in case anybody who clicks on this post wants
I had only tried paddle boarding twice before the time I tried out Living Sky Adventure's 'Balance on the Water' experience. I just want to point that out in case anybody who clicks on this post wants to stop reading as soon as I get to the intimidating-sounding-"15-kilometer-paddle" part of the blog.
It really wasn't as difficult as I'd anticipated though, and I'm definitely no paddleboarding pro. And this wasn't your average A to B paddle boarding voyage, this was a #Saskatooning adventure if I've ever had one! 
At first, I was a bit weary that my paddling endurance wouldn't be strong enough since I hadn't engaged in any sort of physicality like that in a while. I knew it was going to be a full-day excursion and I grew a tad concerned that 5 hours of active transportation of ANY kind would be a bit much. It wasn't too much though, and I can honestly say I thoroughly enjoyed the entire day. Definitely including our private brunch concert at the end.
– Ok, I'm getting ahead of myself. 
The day began at 8:00 a.m. sharp. We met at the Delta Bessborough Hotel, signed our safety waivers, we hopped onto a shuttle, and drove out to Poplar Bluffs (about half an hour away). This is when I realized what a special day it was going to be. 
We got out of the van and were fitted with safety jackets, provided our paddles, and got everything ready to get on the boards! We stopped midway on the short walk to get to our paddles, meditating with some crystals she gave us to stash away in our life jackets for later. It was such a beautiful, intentional way to start the morning.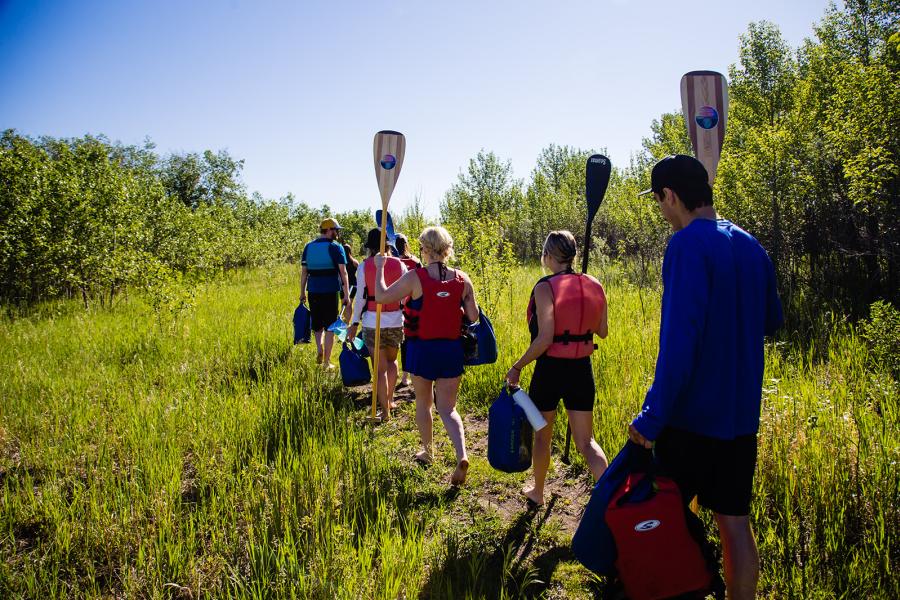 Photo: Sik Pics Productions
We arrived at a beautiful, beachy area where our paddleboards were waiting for us. Yes, they were there already for us–my kind of service!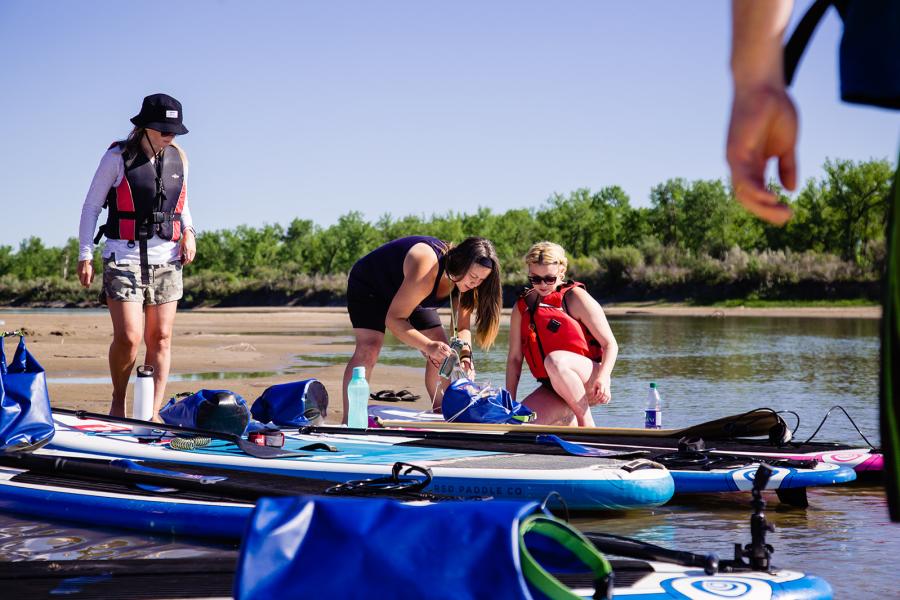 Photo: Sik Pics Productions
We began a nice and peaceful paddle through the stunning river valley. At one point, we lay onto our boards and she guided us through a floating meditation. We took our crystals back out and held them during the moment, learning how to connect with nature, water, and all of our surroundings. It was beyond peaceful. Oh - I think this is where we saw a beaver!
We stopped for a snack on a sandbar, and the delicious vegan, organic granola bar and apple Carrie gave us tasted so good. I almost didn't even mind that I got a bit of sand in it at one point. That paddle boarding's hard work, I tell ya!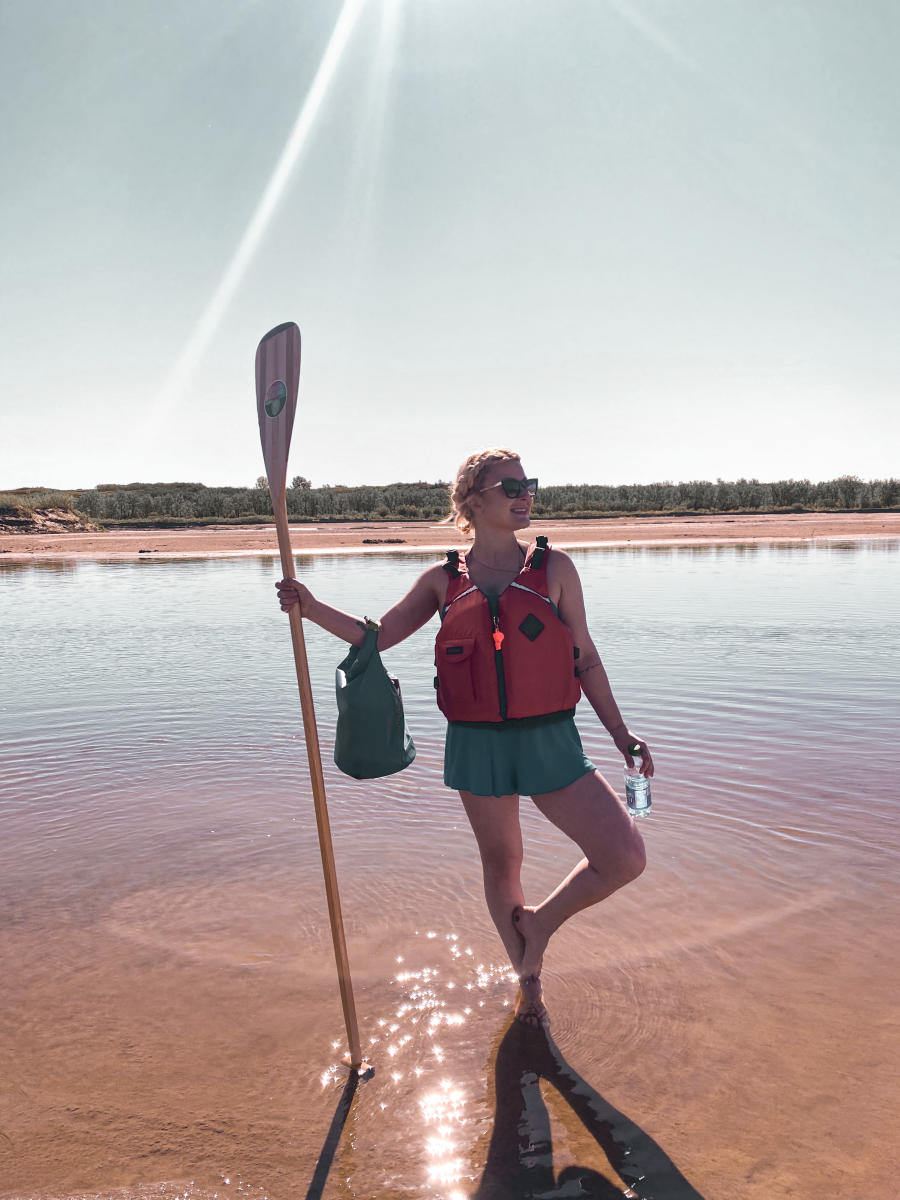 At one point along our voyage, Carrie taught us how to be detectives in South Saskatchewan, teaching us how to take "the pulse" of the river using tools of science, and coaching us along the way. I felt a little like I was a kid on a school field trip–it was awesome.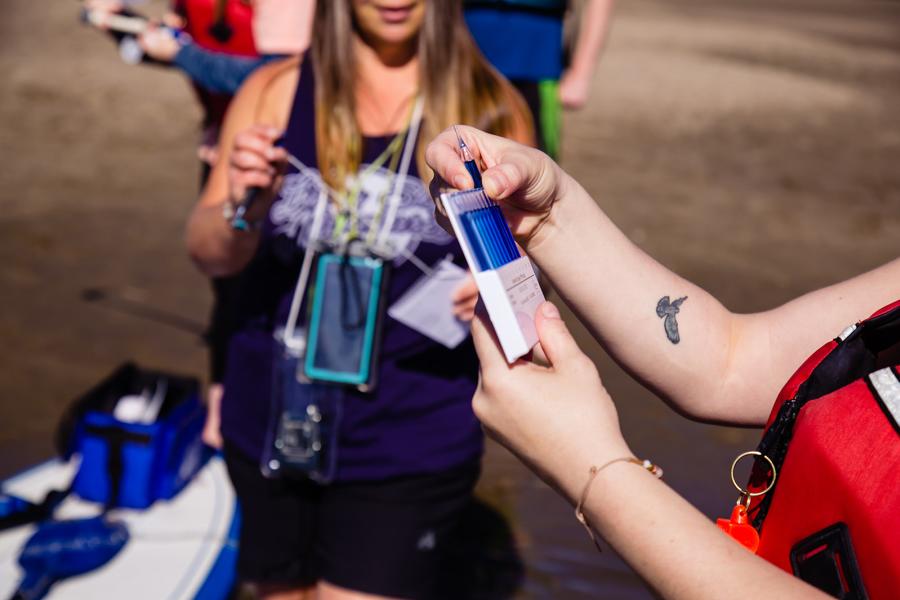 Photo: Sik Pics Productions
We paddled back into the city, and experiencing the amazing change in landscape from rural to urban was something that dreams–or at least postcards– are made of. 
Photo: Sik Pics Productions
The 'Balance on the Water' experience winds down with a hard-earned picnic brunch made with all local ingredients and exclusively created for the experience. Might I add, live music is also part of the experience and the nicest touch to an exciting, mindful summer day!?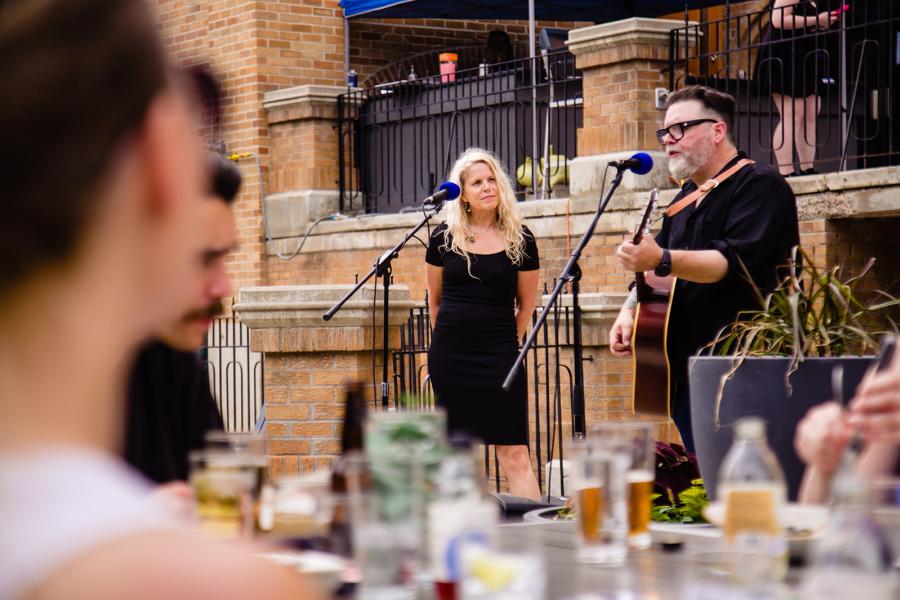 Photo: Sik Pics Productions
Book a 'Balance on the Water' experience with Living Sky Adventures by clicking here. They're $295/person for the entire day, and they happen every Saturday morning from 7:45 a.m. - 2:00 p.m. until September 4th. I really can't think of a more inspiring way to spend a summer Saturday in Saskatoon than this – make sure you book soon!