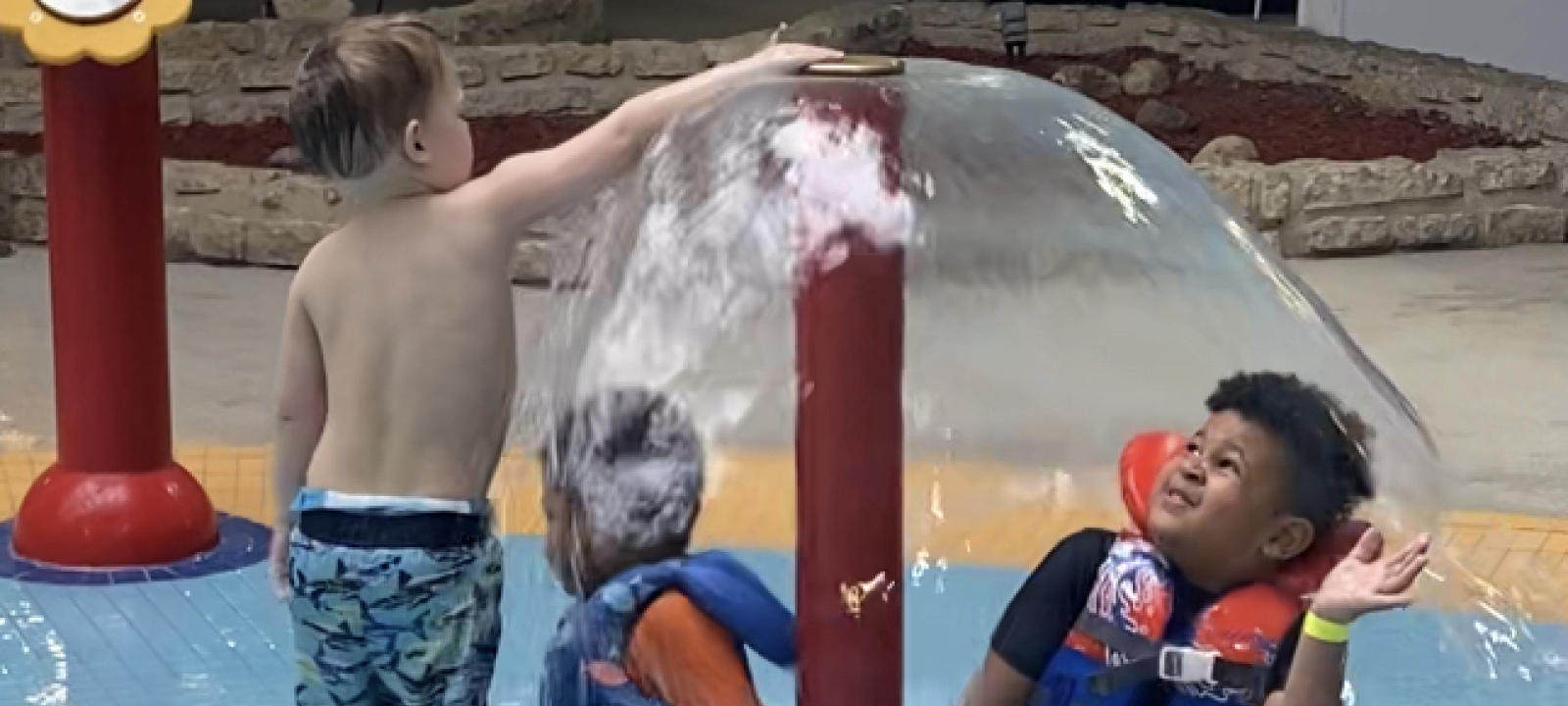 A Memorable Family Staycation at Travelodge
I snuck away for a night with my husband and two boys to the fabulous Travelodge in our city! The Travelodge was a perfect place to bring my family! It is conventionally located off Circle Drive, so
I snuck away for a night with my husband and two boys to the fabulous Travelodge in our city! The Travelodge was a perfect place to bring my family! It is conventionally located off Circle Drive, so it is easy to get to from any point in Saskatoon. The Travelodge is an ideal place to stay for a family, sports team, or business trip.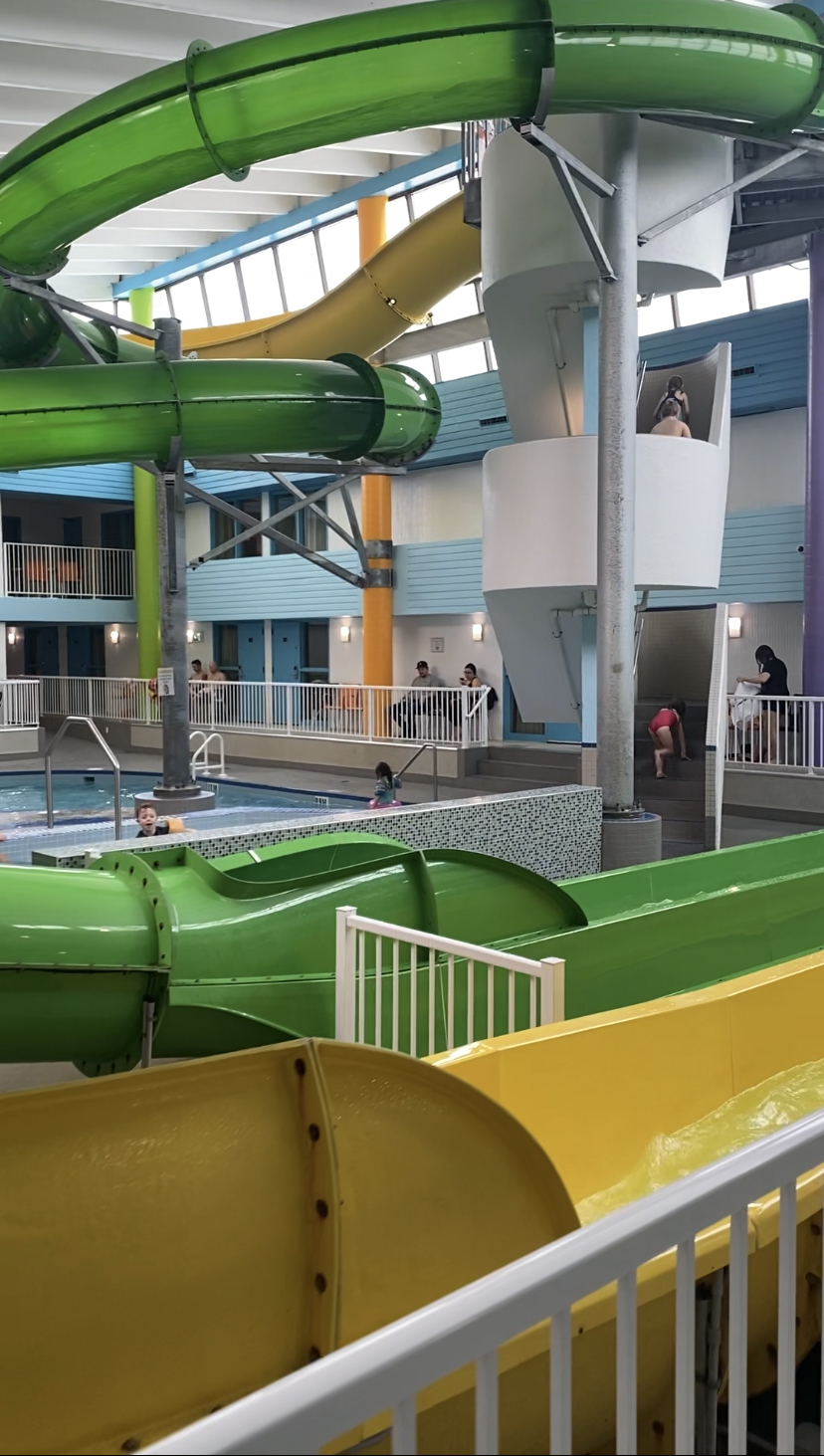 We checked into our poolside room (which I highly recommend booking), and the boys were excited to see the bright waterpark with TWO waterslides! In addition, the poolside room was SUPER convenient with the boys, as we could come and go as needed. The other bonus to the hotel is the second waterpark area with a spray park; this area is perfect if you have a toddler or younger children. Plus, the hot tub is beside the spray park, so the boys could play while we enjoyed soaking in the hot tub!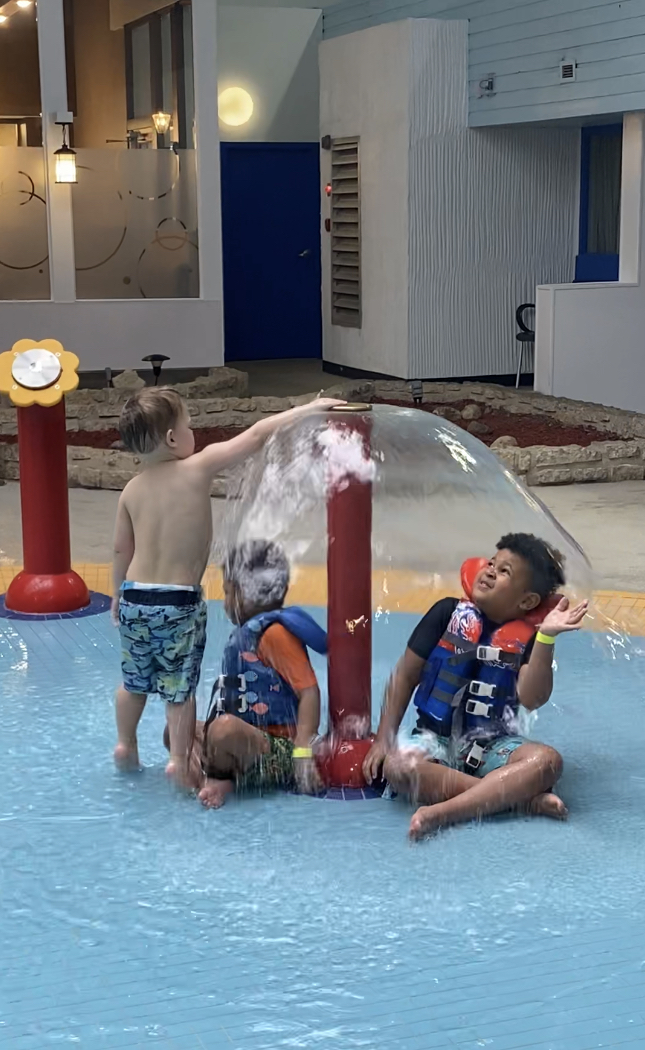 The hotel also offers themed rooms. They have space, a race car, a medieval castle, under the sea, and our local hockey team, the Saskatoon Blades room! Of course, they also have standard rooms, business executive rooms, and suites. We will be booking a theme room next time!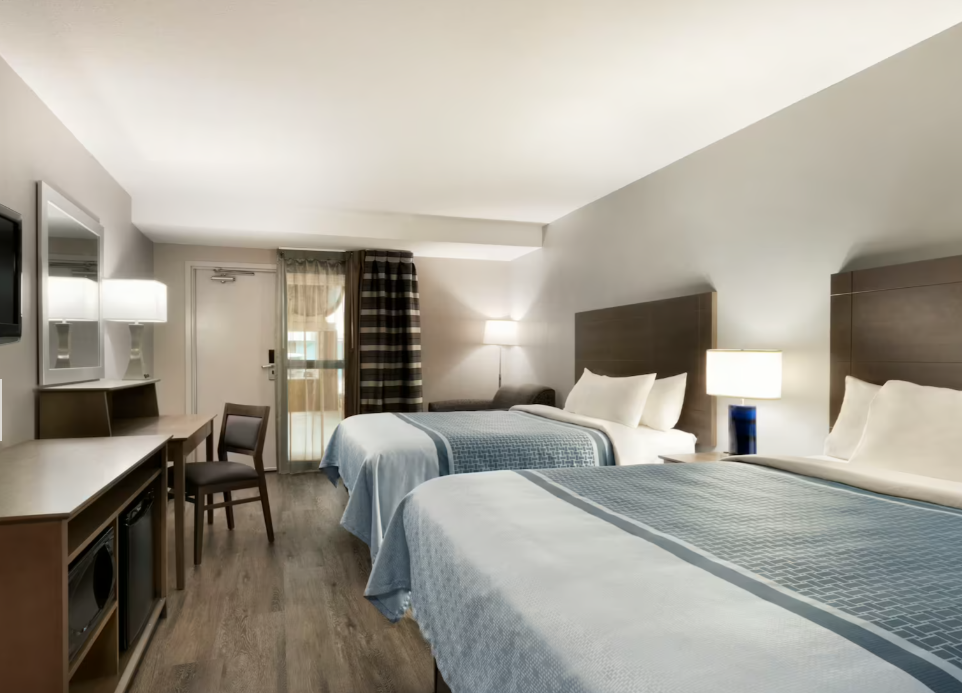 Photo from Wyndhamhotels.com
After a day of swimming, we worked up an appetite and were excited about dinner. We visited Fixin's Homestyle Eatery & Pantry and enjoyed a family meal. The menu has a variety of options and is perfect for any meal! We enjoyed Ribs, BBQ Chicken Quesadilla, Chicken Fingers and Hamburgers. Of course, we HAD to have dessert. We all shared Peanut Butter Cheesecake and White Brownies; they were delicious! If you don't have the kids with you, be sure to check out Red Zone Bar, enjoy a cold beer and grub, and catch the action with over 10 TVs.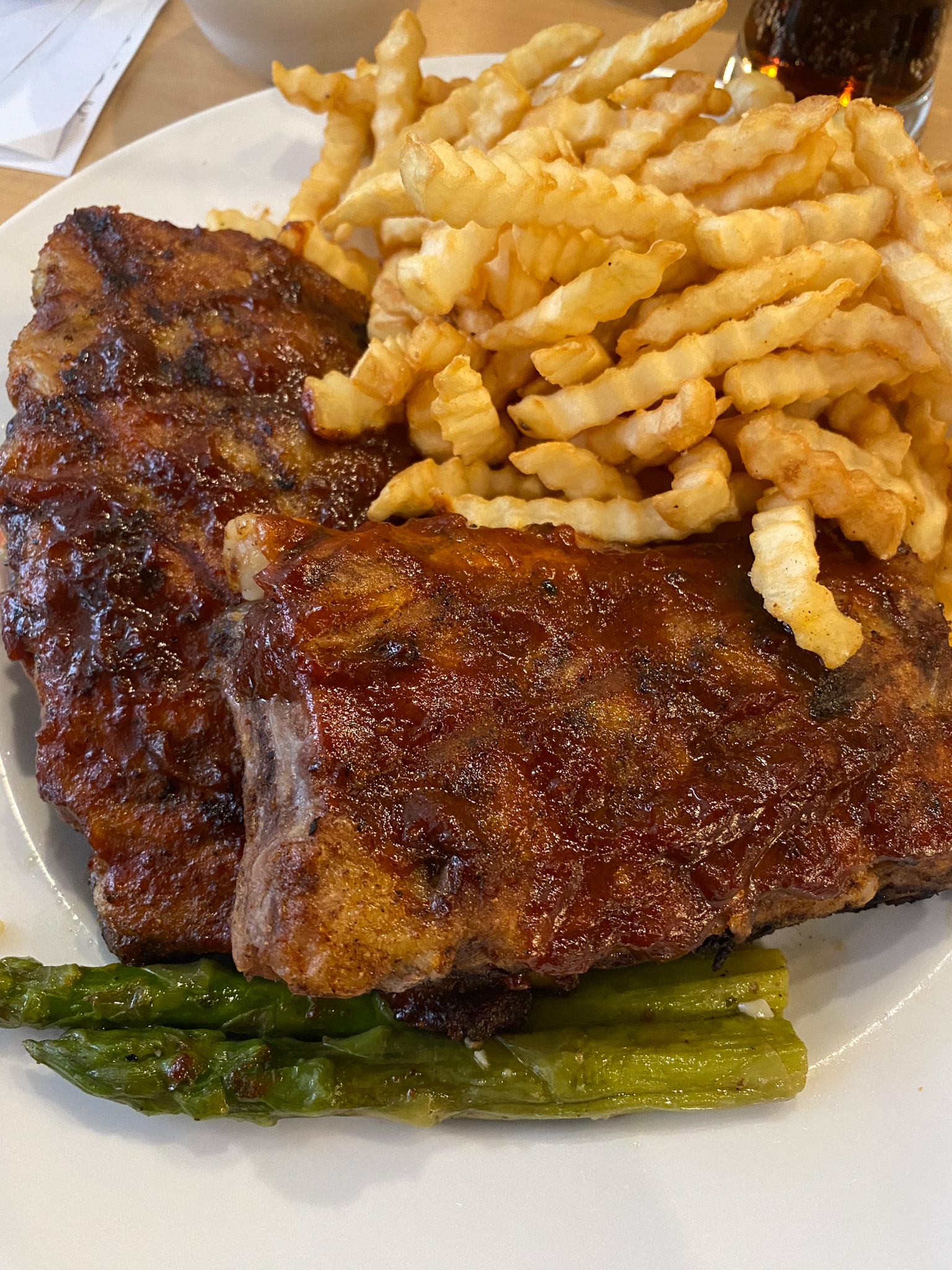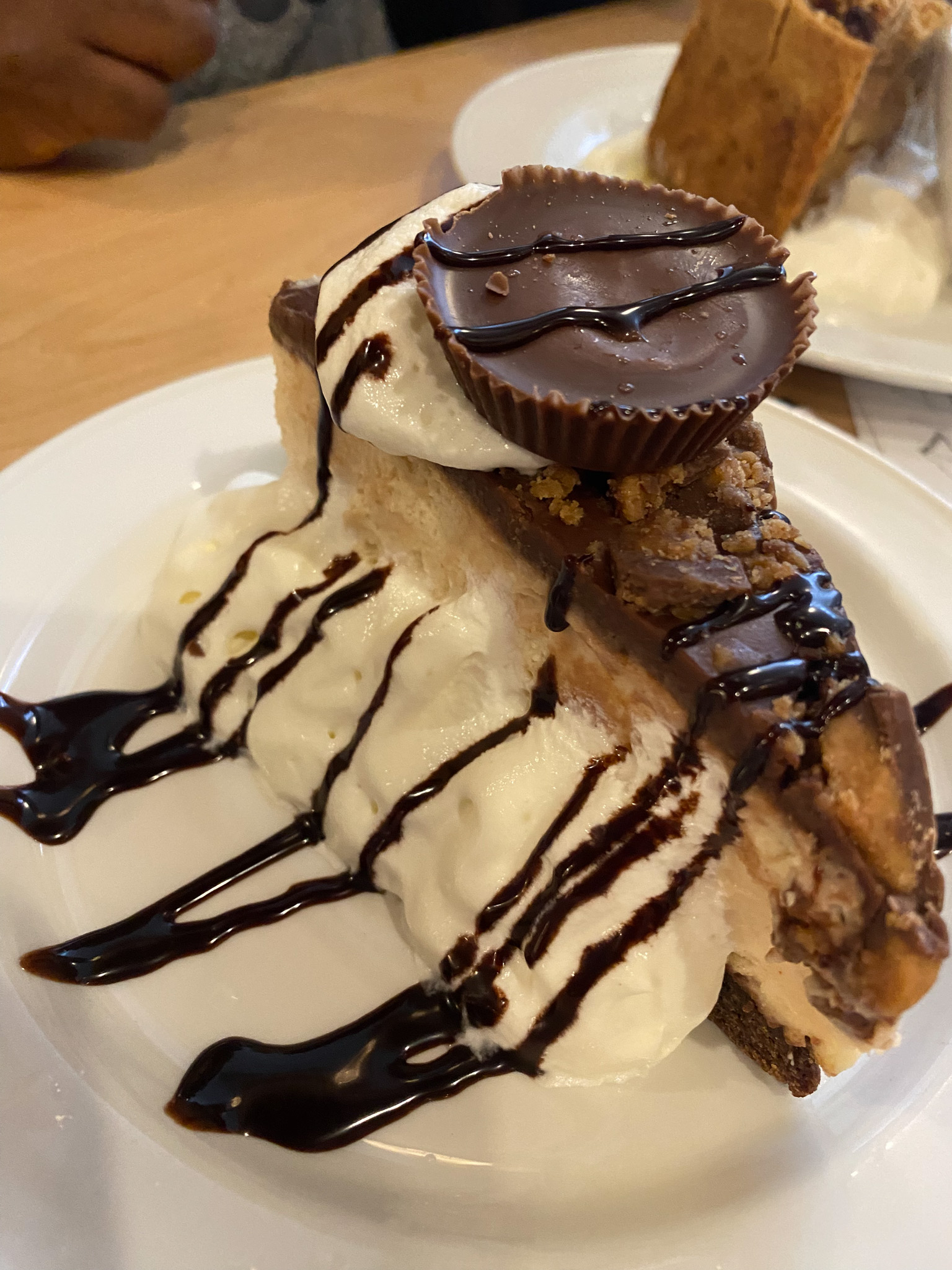 The Travelodge is the place to stay if you are looking for your next meeting or conference space, planning your wedding, or a family getaway. They have so much to offer!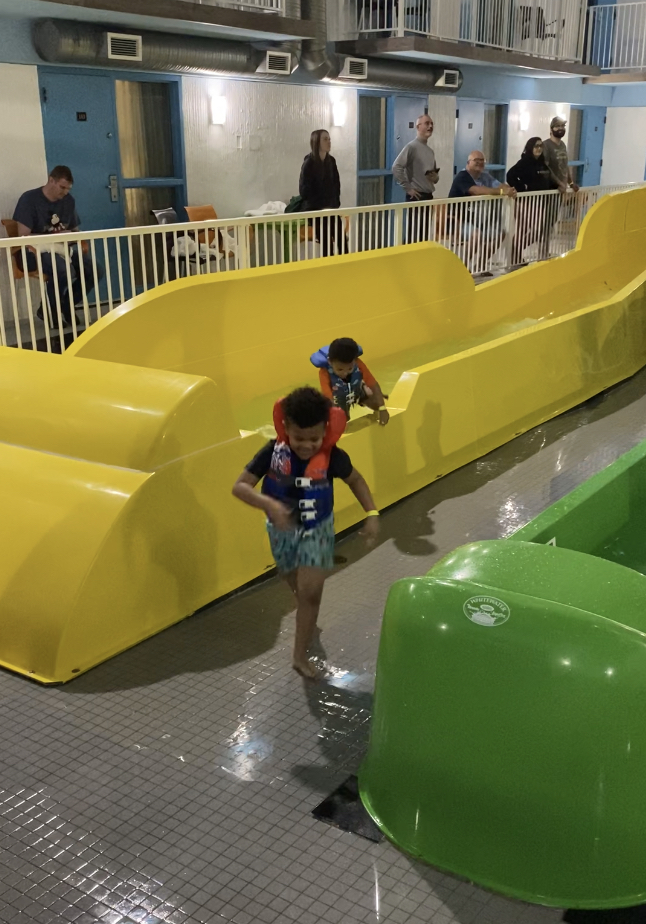 My family had a wonderful time, and we can't wait to return!