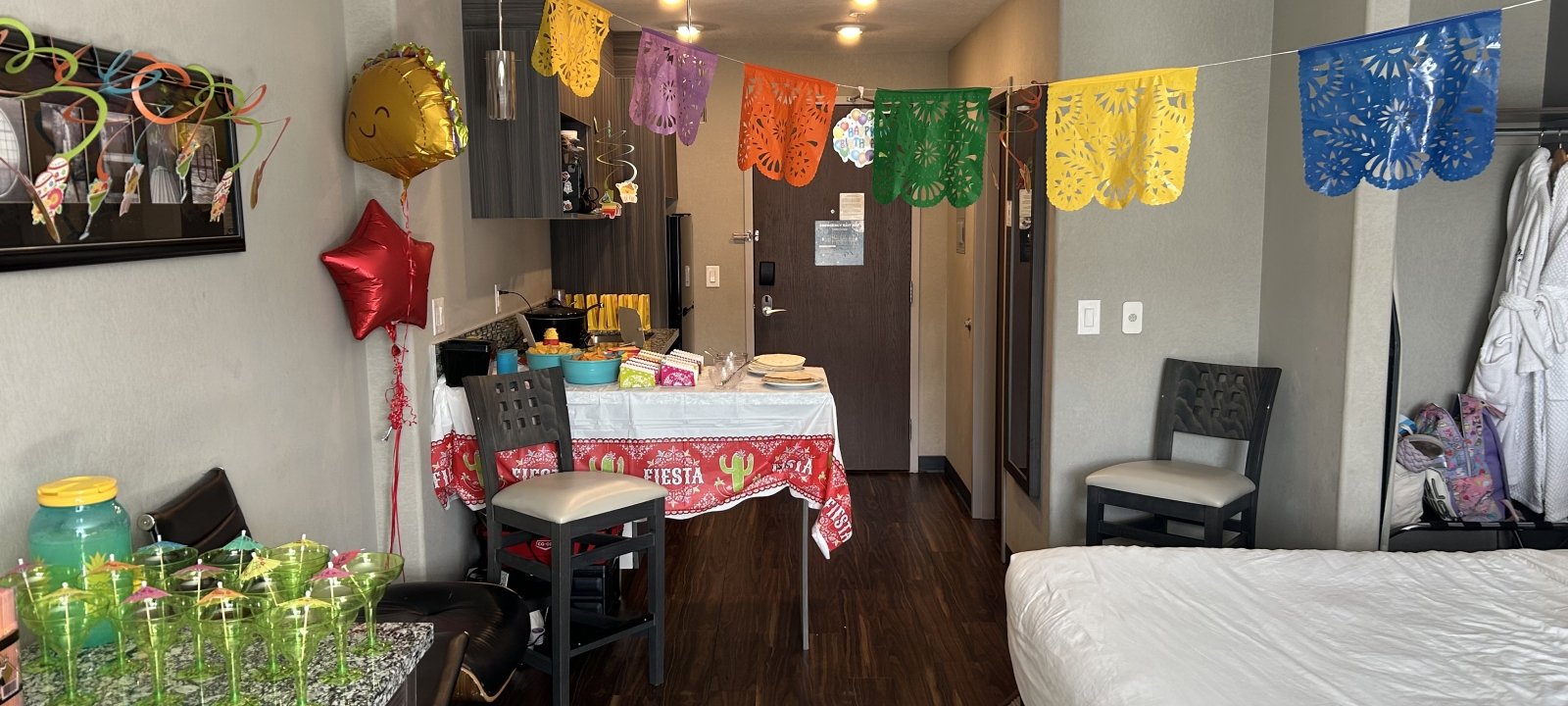 A Fiesta Pool Party at Home Inn and Suites
My daughter was very indecisive about her birthday party this year. First, she wanted a magician, then a spa day, and then a pool party (when I was a kid, all I got was some friends over for cake!!)
My daughter was very indecisive about her birthday party this year. First, she wanted a magician, then a spa day, and then a pool party (when I was a kid, all I got was some friends over for cake!!) There was one thing she was sure about, and that was having tacos for supper. When she mentioned a pool party and tacos, I suggested having Fiesta Pool Party at a hotel. She was on board, and I immediately knew which hotel I wanted to stay at, Home Inn & Suites!
Rooms
One of the reasons I instantly knew to have a birthday here is because of the rooms! We booked the Two Queen Dream Room with Kitchenette. A kitchenette in your hotel room is a game changer for a birthday party, sports teams or anyone travelling. It is so nice to have a full-size fridge to store food in; it can help save the cost of eating out. The hotel also offers standard, theme and larger suite rooms. The room was so spacious. I went early and got it all decorated for the birthday party! We had enough space to set up the taco bar, drink station, candy bar and delicious desserts from 82 Bakeshop!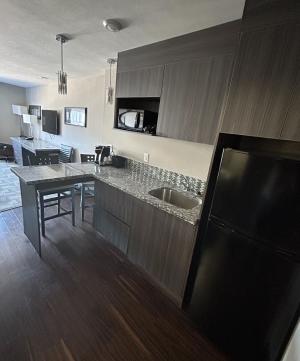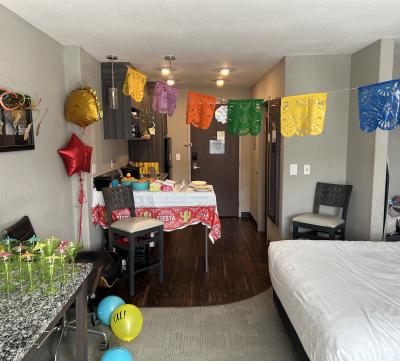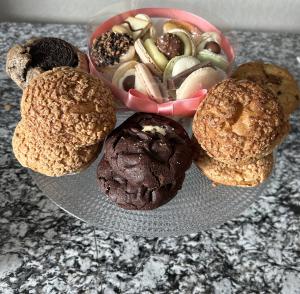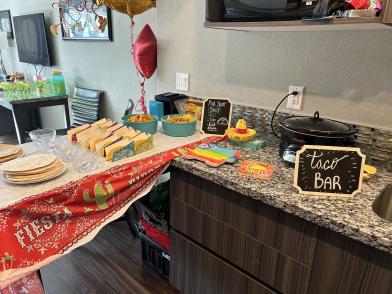 Pool
We all know that when you have kids, a pool is a must at the hotel, and The Homes Inn & Suites pool didn't disappoint! I lost count of the time the kids ran up and down the slide. One of the coolest things about the water slide is the part that lights up when you wind around the corner! The pool area also has a great-sized pool to swim around (and, of course, do cannon balls) and a hot tub to relax. I even got to soak for a few minutes throughout the chaos!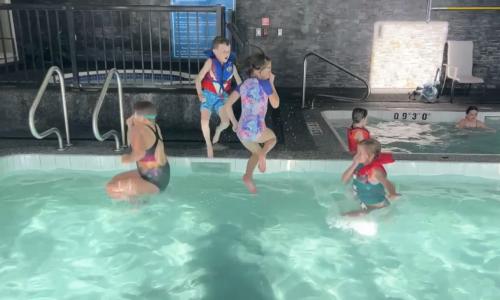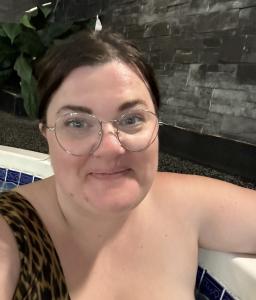 Other Amenities
Home Inn and Suites offer amenities that make your stay extra enjoyable. The hotel provides complimentary breakfast from 6:00-10:00 am. It offers a hot breakfast, juice, coffee, fruit and more. The coffee bar is open all day. The hotel has a fitness center, meeting rooms, free Wi-Fi and free parking! They also have Damara Day Spa (I was bummed I didn't get to check out this stay.) Plan to wake up and enjoy a massage, pedicure, or spa service!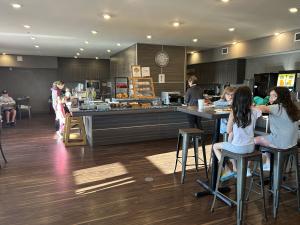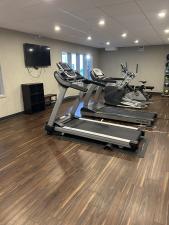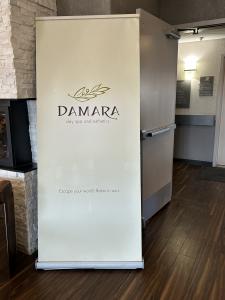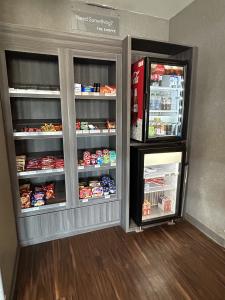 "I loved hosting my party at the hotel. Swimming was so fun, and I liked the glow-in-the-dark part on the waterslide. The beds were comfortable and cozy. Their brunch was yummy. It was so fun having my birthday there." Maeve (birthday girl.)
Thank you, Home's Inn and Suite, for a great staycation and for allowing us to host our Fiesta Pool Party!