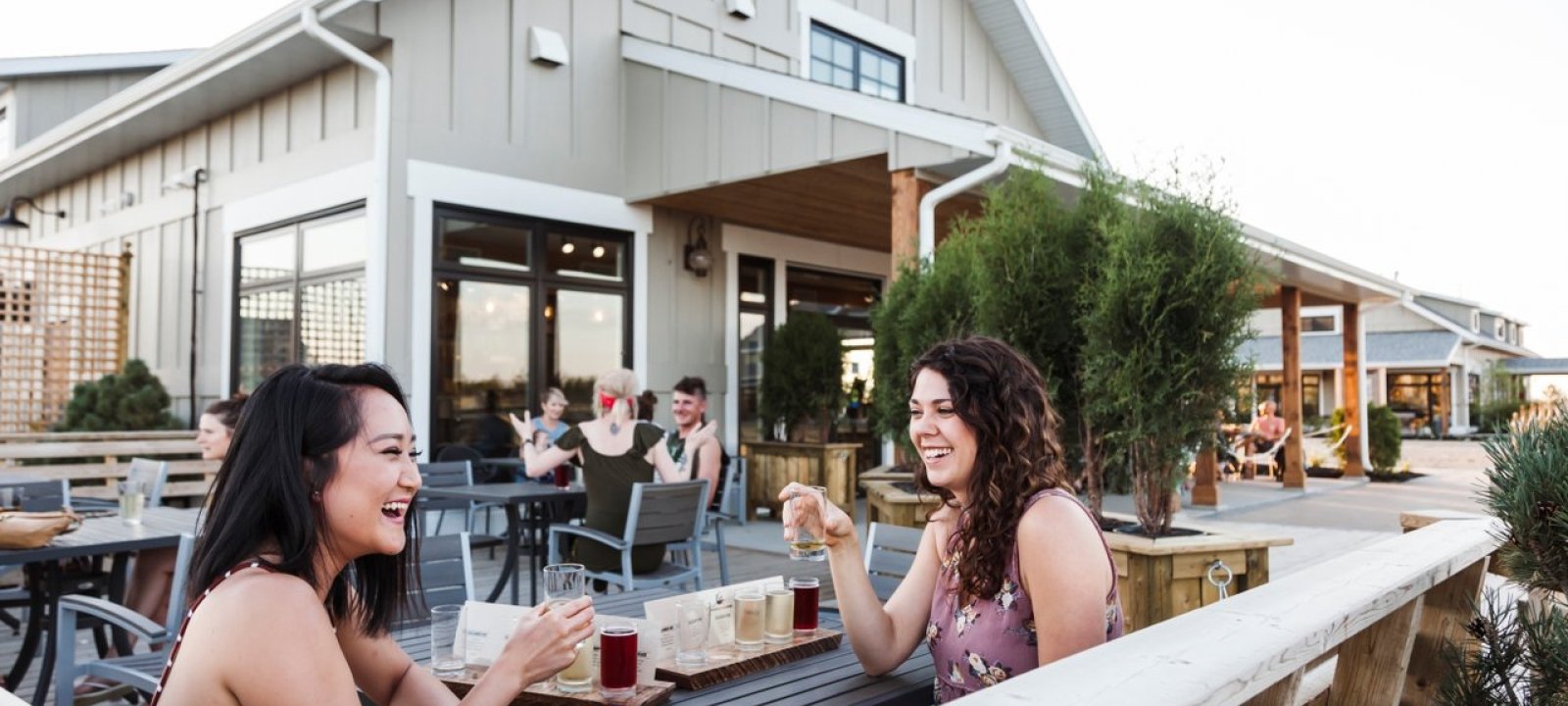 8 Patios to Check out in Saskatoon this Summer
Patio season in Saskatoon is a real thing! If the sun is shining expect to see Saskatonians soaking it up while sipping on something delicious!! There are so many AMAZING patios is Saskatoon. Some
Patio season in Saskatoon is a real thing! If the sun is shining expect to see Saskatonians soaking it up while sipping on something delicious!! There are so many AMAZING patios is Saskatoon. Some staples include the rooftop patios at O' Sheas and The Yard and Flagon, but this blog is about the ones you may not have checked out yet!
Odla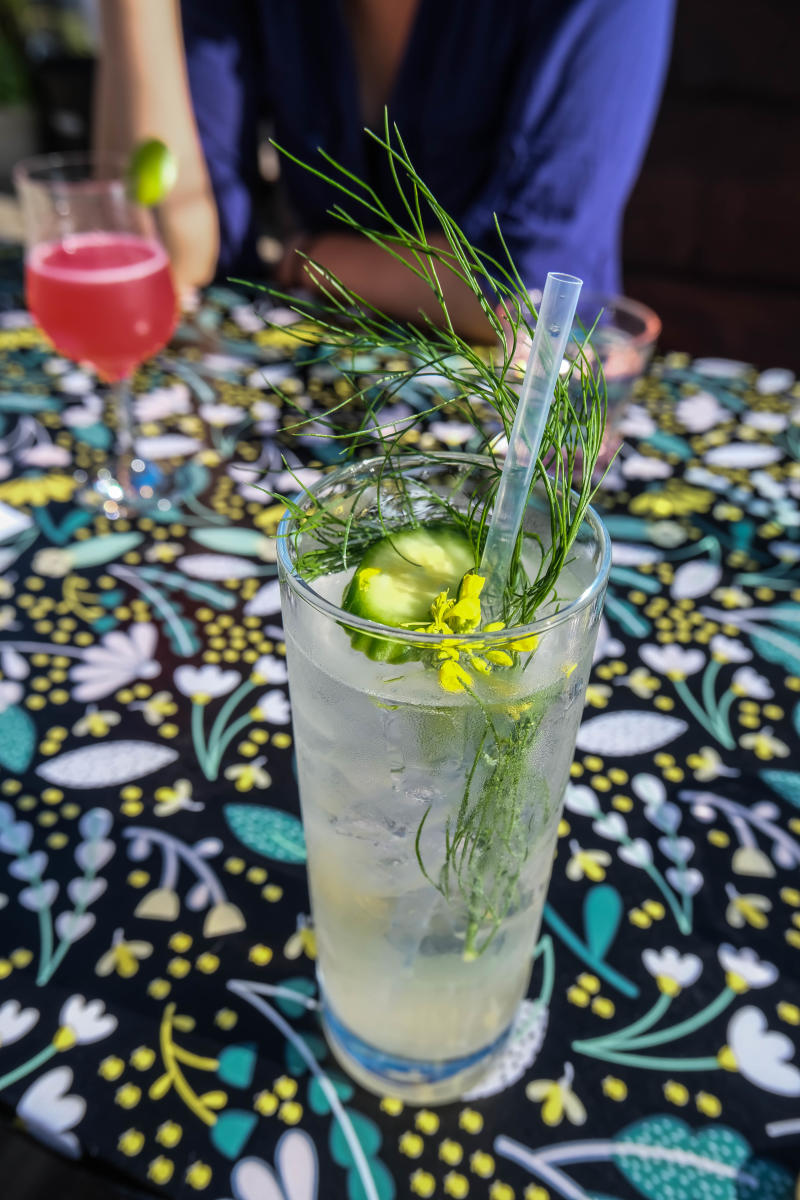 4
Photo by Darby Sutherland
Broadway's favourite farm-to-table restaurant Odla boasts an amazing patio! The tables are set up in such a way that even if it is full you feel like you have your own private oasis. They have a gluten-free onion rings that make an reappearance on the summer menu and feel like they're meant to be eaten in the sunshine. Their fun cocktail list often features garden fresh ingredients that will have you feelings like the healthiest version of yourself! 
Pop Wine Bar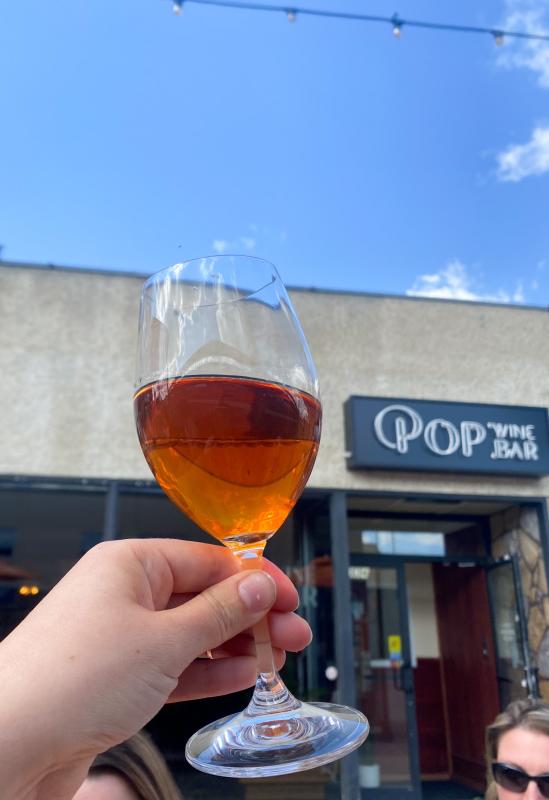 Pop Wine Bar is Saskatoon's newest hot spot! Opened April 2022 by the same people who brought you Primal . Pop has an extensive natural wine list, tasty patio snacks, fresh oysters, and the CUTEST Aperol-themed patio furniture! You might sit on it and forget you are in Saskatoon! 
Crossmount Cider Company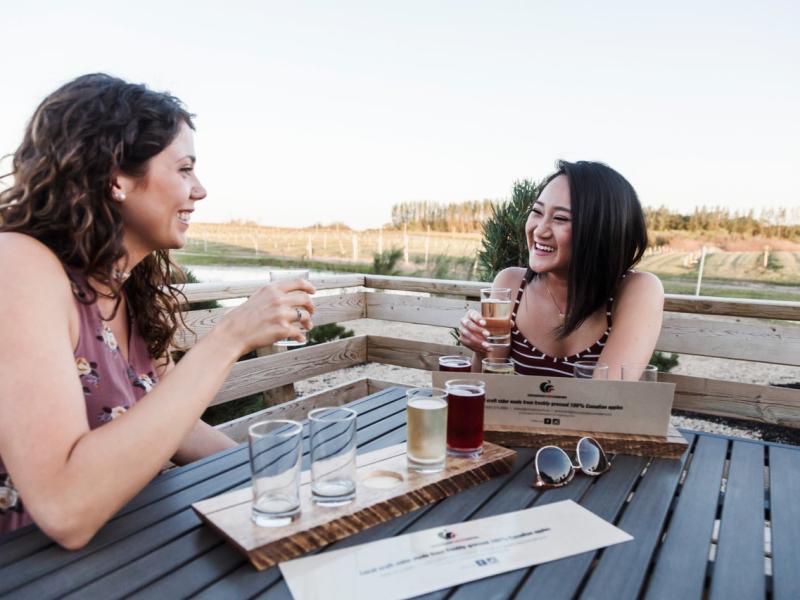 Photo by Discover Saskatoon
You deserve a cider flight in the sunshine! Crossmount's patio is one of the most gorgeous patios. Surrounded by a Mediterranean-style garden, the cozy and welcoming tasting studio, and a beautiful fountain in a natural pond, you can feel the vacation vibes right from Saskatoon. The varieties and flavours of ciders to choose from will amaze you, so get a flight and sample away! 
Shelter Brewing Company


Photo by Discover Saskatoon
Shelter owners Sarah and Stewert put their love of being outdoors into the lovely beer they make so it only feels right that they serve it in the sunshine! It's leafy and green, but with an urban edge! Their Scandanavian tastes extend onto this ultra-cool patio where this season you can sample creative brews such as Ginger Tumeric Pale Ale and Guava Lime Gose.
Hearth 

Photo by Discover Saskatoon
If you haven't been to Hearth yet, what is stopping you?! They have made their new home in the Remai Modern and their patio now overlooks the river!  They are also open for brunch on weekends. You, me, a mimosa in the sunshine? 
Stumbletown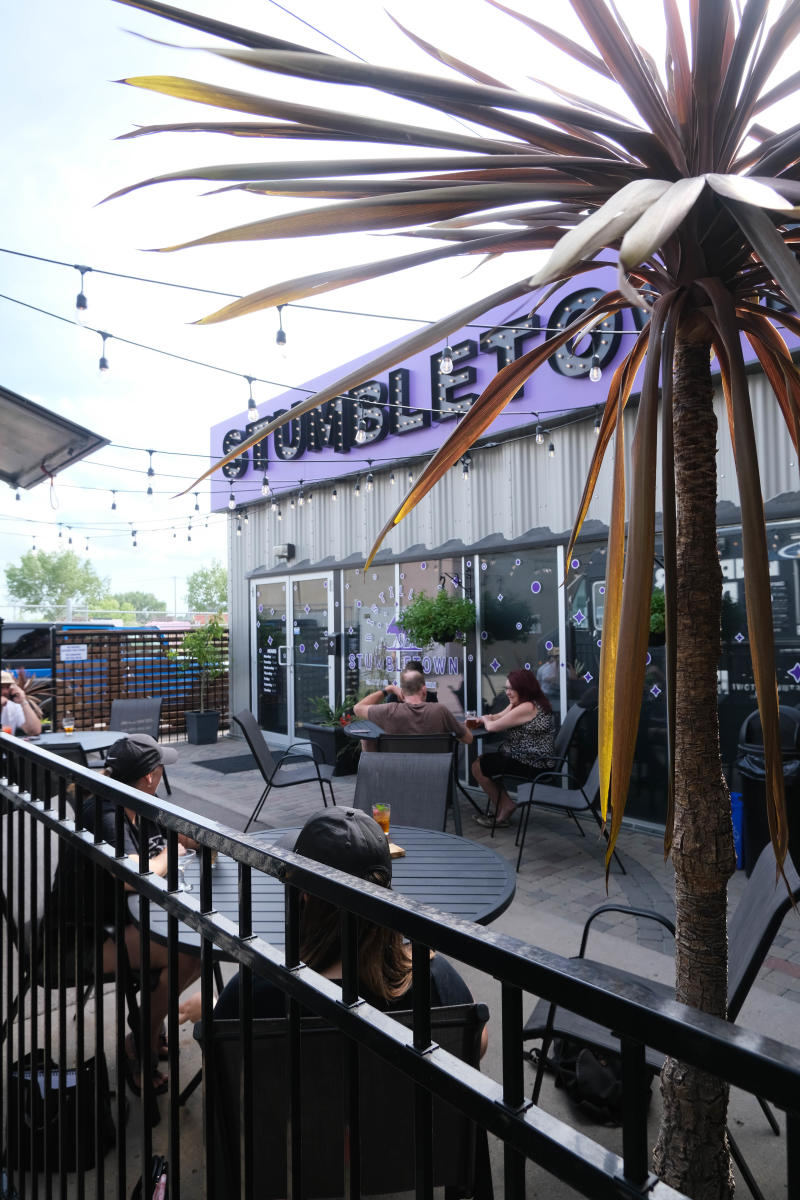 Photo by Darby Sutherland
If you want a truly unique patio experience check out Stumbletown! When you visit you can expect amazing cocktails made with their signature gins and great bar snacks! Make sure you talk to their amazing team, you might just leave with a new best friend! 
Black Fox Farm and Distillery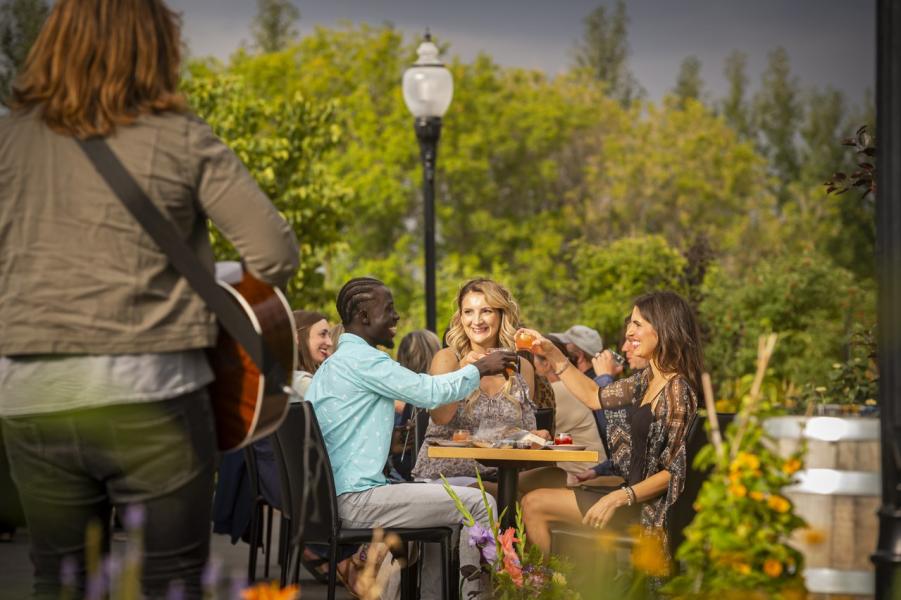 Photo by Discover Saskatoon
Book a Black Fox patio experience and taste cocktails made with some of the world's best gin! Literally! They've won awards! If you are feeling especially magical, bring your own blanket and lie in the sunshine!  My favourite part of going out to Black Fox for a drink is leaving with a bucket of u-pick flowers! U-pick flowers will be available in July, but always check their website to make sure. 
Bokeh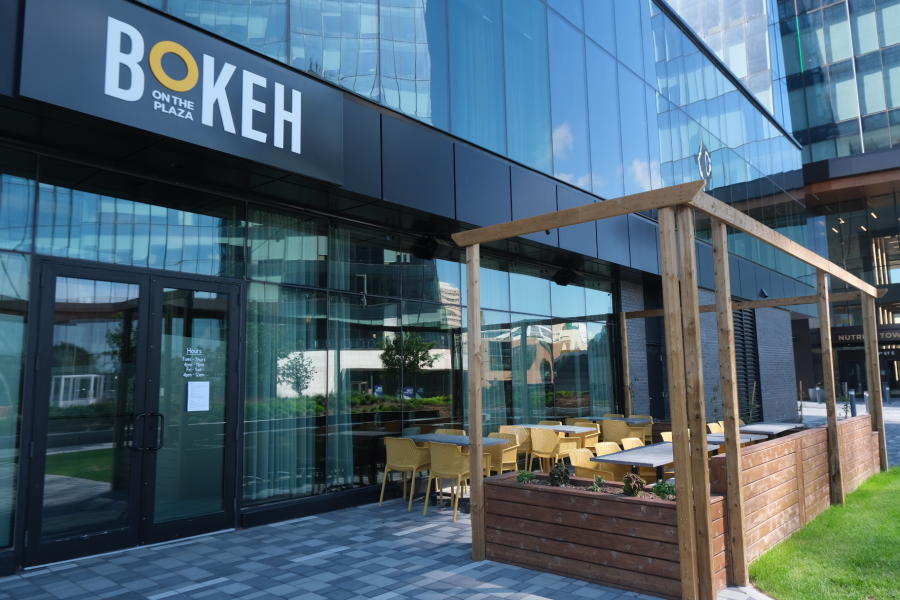 Photo by Discover Saskatoon
Talk about a hidden gem! You have to approach the building from the correct side to even know it exists! But it does and it's spectacular. Check them out for charcuterie and a cocktail. 
What's your favourite patio in Saskatoon?