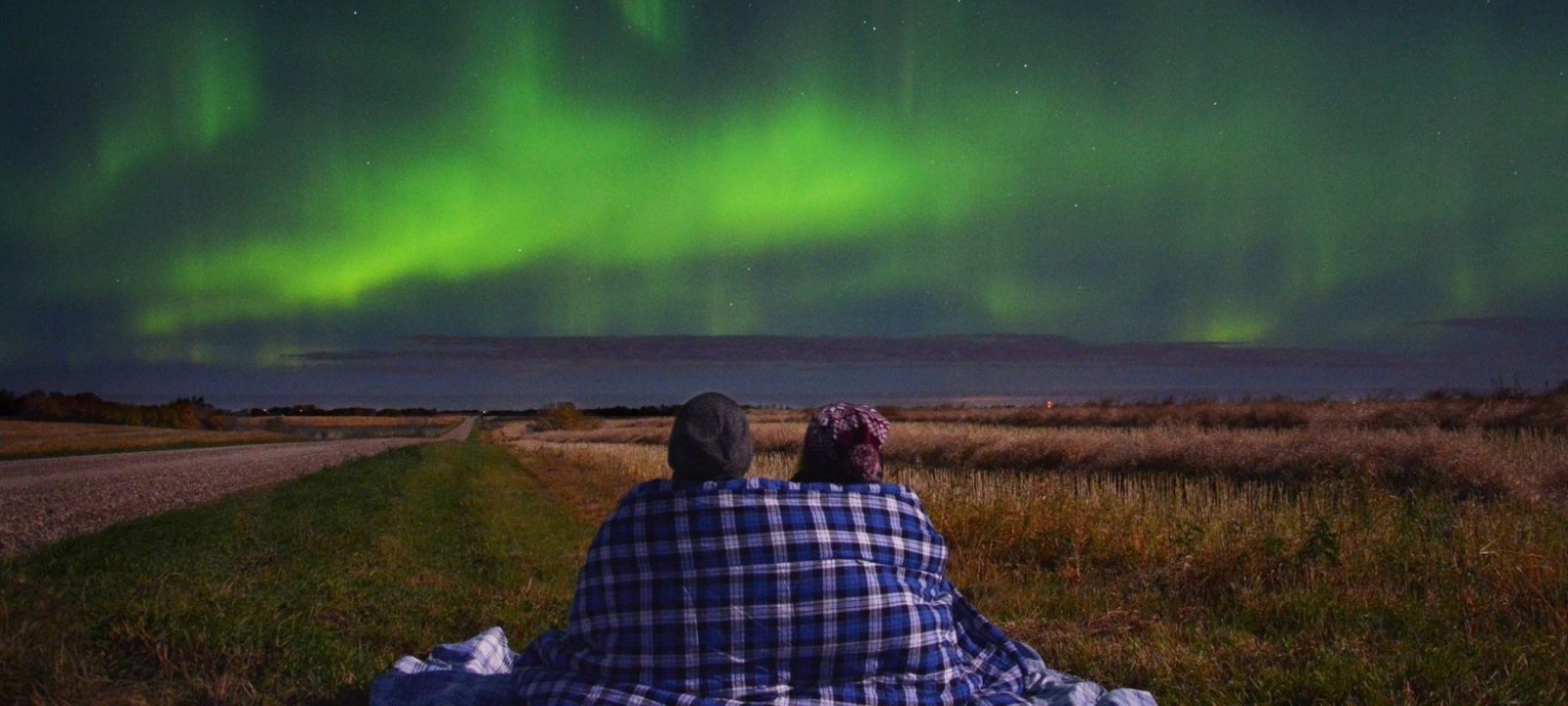 7 Locations to Take a Date During Winter in Saskatoon (That Don't Involve Eating or Drinking)
Entertainment
,
Outdoors & Adventure
Saskatonians love to hang out and dine together - in fact, we have more restaurants per capita here than anywhere else in Canada. It's a classic date-night activity. But sometimes, it's fun to change
Saskatonians love to hang out and dine together - in fact, we have more restaurants per capita here than anywhere else in Canada. It's a classic date-night activity. But sometimes, it's fun to change things up and head out somewhere that isn't focused on food and drinks.
During the winter months especially, it can be a little tricky to plan places to go to spend some quality time with your significant other. 
Here are six places to check out for some good wholesome fun.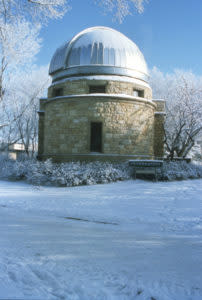 Image Credit: University of Saskatchewan College of Arts & Science
Campus Observatory
A romantic way to spend the night with your partner is to show them the stars and planets. The University of Saskatchewan Campus Observatory is open to the public free of charge most Saturday nights. (They also offer private tours that can be booked in advance on Sunday through Friday evenings). The observatory has a refracting telescope which means you'll be able to see planets, nebulae, star clusters, galaxies and even comets on your night out. If you're extra lucky, you might even catch a glimpse of the northern lights on the drive home. If so, I'd recommend picking up some hot chocolate to-go and heading out to any of these five locations to take in the incredible light display.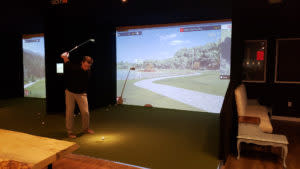 Check out Saskatoon's Newest Golf Lounge One of Saskatoon's first golf simulator lounges, YXE Golf Lounge, opened this fall in Saskatoon and I went to check it out. I'm not a big golfer, but it was oddly addicting practicing my swing and seeing how far I could smash the ball down the green (definitely not the correct term or technique for it - but that's why golfing here is great, it's a judgement-free place for all levels and abilities). While you can virtual golf on courses around the world, we had a lot of fun playing the variety of golf games and challenges and competing against one another.
Spend a Day Indoor Rock Climbing
Grip It is one of the province's premier rock climbing facilities and is a top rope, lead and boulder gym. But even if you've never climbed before, they're set up to drop in anytime with their auto-belay systems (so you don't need a partner to hold your rope and you can both have fun climbing). Or you can take the two-hour belay certification together. Th offer it bi-weekly and afterwards you'll be able to climb anytime. Then you can freely experience the extensive and varied climbing terrain with up to 50-foot walls. It's a great way to challenge each other in a safe and fun environment.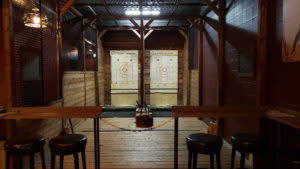 Try out an Escape Room
Escape rooms are such a fun way to spend date night - especially when considering you're locked in a room together. The race against time to figure out the puzzle is a great way to work in tandem with your partner. Although some rooms require more than two people, most are solvable with only you and your SO.
Check out Breakout Escape Game & Lounge.
Spend an Afternoon at The Stoked Centre
The Stoked Centre is the perfect place for those looking to add a little adrenaline to their date night. The centre offers a few different activities to try like their indoor electric go-karts which go up to 45 kilometres an hour or the world's first 220-degree, 200-foot zipline and ropes course. There's also an arcade coming soon to make it a perfect way to spend the afternoon.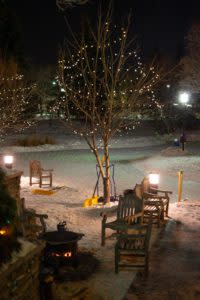 Plan a Romantic Skate Night
The Cameco Meewasin Rink @Nutrien Plaza is a wonderful location to take a date out skating. A bonus is the free rentals (a donation is recommended) as well as the indoor warm-up shelter. But a quieter and very romantic location to take your date is skating at Boffins Public Garden at Innovation Place on campus at the University of Saskatchewan. Their summertime pond turns into a gorgeous outdoor skating rink with twinkle lights strung through the trees all around the Japanese gardens. The on-site chalet is accessible only to tenets but you can bring hot chocolate in a thermos, a couple of blankets and some firewood to use in their outdoor fire pit. It's a great excuse to snuggle up by the fire and roast marshmallows in a stunning setting together.
What other great winter date-nights in Saskatoon do you recommend?