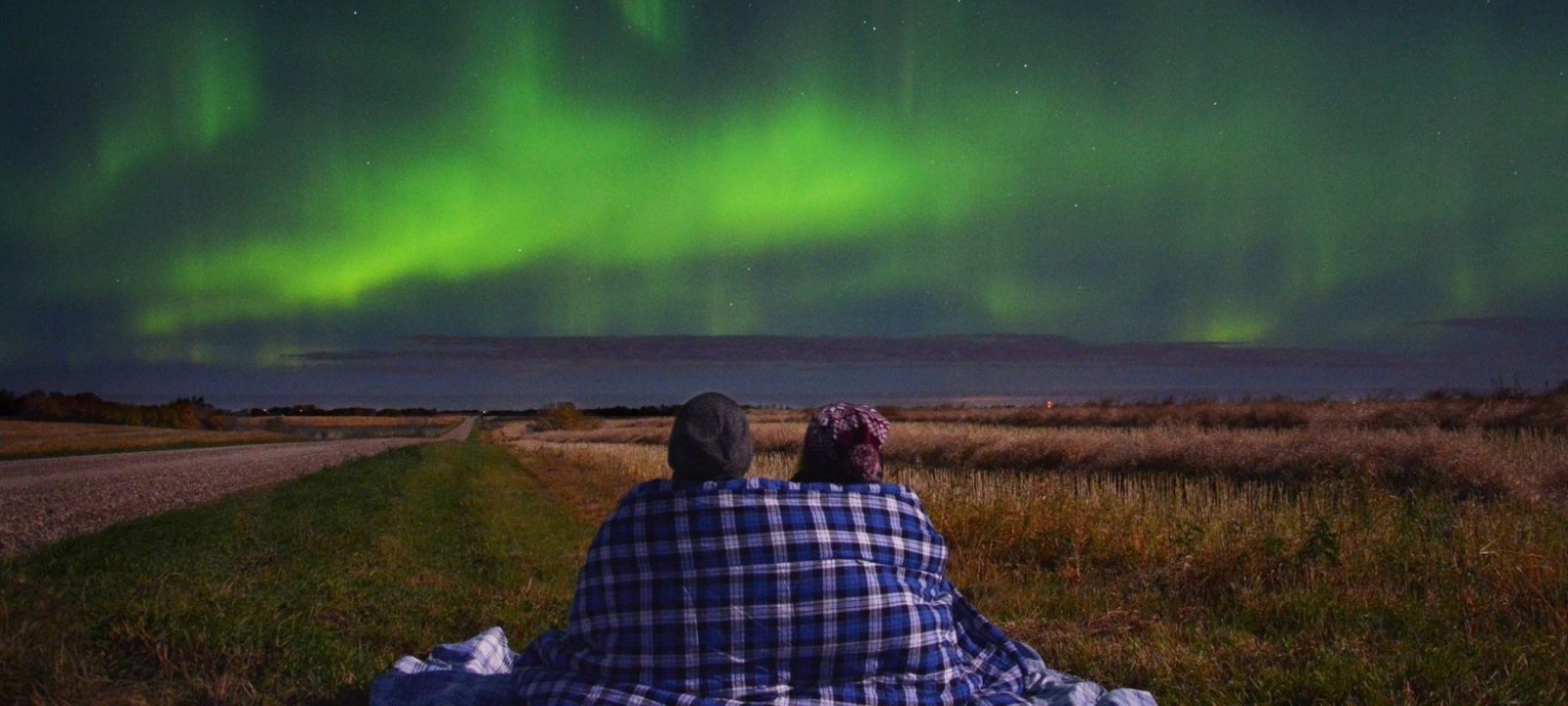 5 Places to See the Northern Lights in Saskatoon
Saskatchewan is known far and wide as "The Land of Living Skies," and Saskatoon is home to spectacular sunrises and sunsets that regularly light up the city. But at night, the sky still dances if
Saskatchewan is known far and wide as "The Land of Living Skies," and Saskatoon is home to spectacular sunrises and sunsets that regularly light up the city.
But at night, the sky still dances if you're willing to stay up late enough to catch it. As an avid aurora borealis seeker, I've watched many northern lights right here in the Bridge City. Sometimes you just need to get in a creative mindset with where you go to watch them.
Here are five places to see the northern lights in Saskatoon. (This experience is made better with a blanket, some hot chocolate, and some great company while you take in nature's best light show.)
1. Saskatoon's Public Parks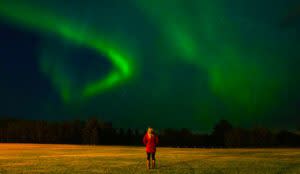 Northern lights captured from Lakewood Park off McKercher Drive.
Photo credit: Ashlyn George.
Did you know that Saskatoon has more than 200 parks? That's plenty of green spaces to watch the skies dance!
Several are even big enough to block off light pollution from nearby neighbourhoods. A few locations to view the northern lights include Lakewood Park, Silverwood off-leash dog area near the river, and Sutherland Beach Off-Leash Recreation Area. The great part about these parks is that you'll probably forget that you're in the city!
2. Meewasin Valley Authority Trails
With 90 kilometres of trails and green spaces across both sides of the river, the Meewasin Valley Trails offer several points to stop and watch the northern lights. Whether in the city at the Peggy Mckercher Conservation Area, along the riverbank trails, or south of the city at Beaver Creek Conservation Area (on specific nights that they host stargazing events) and Cranberry Flats there are a variety of locations to set up and watch the aurora flicker and pulse across the sky.
3. The River, Of course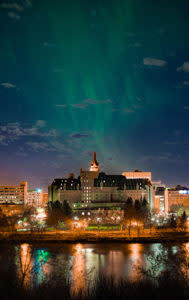 Northern lights over the Delta Bessborough hotel in downtown Saskatoon.
Photo credit: Ashlyn George
It should be no surprise that of the most popular places to hang out in the city is also one of the best to see the northern lights. Head to the east side of the river for potential views of aurora flickering overtop of the Delta Hotels by Marriott Bessborough or climb to the top of the train bridge and look north for dramatic views of the lights dancing above the river.
4. Patios
If the aurora is bright enough, it's possible to see them dance from several of Saskatoon's best patios. I've personally caught a show on the rooftop patio at the Yard and Flagon on Broadway. It's also worth grabbing a beer or two down the street at the Hose and Hydrant or at O'Shea's Irish Pub downtown. Or, if you're bundled up enough, Shelter Brewing Company's winter patio gives you a great view from the heart of downtown.
5. North of Saskatoon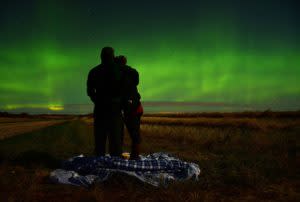 Northern lights captured northwest of Saskatoon.
Photo credit: Ashlyn George.
If you have access to a car and a sense of adventure, head north of the city limits to catch the BEST views of the northern lights. The lack of light pollution will increase their visibility. A favourite destination is along Penner Road near Wanuskewin and towards Cathedral Bluffs or near the Warman ferry. Head east out of 8th street or west from 33rd street for great northern views. It's easy to pull off onto an approach or side road to enjoy the aurora.
If you're looking for tips to capture the northern lights (aurora borealis) with a camera, consider joining the online Facebook group Saskatchewan Aurora Hunters to meet up with people from all around Saskatoon and Saskatchewan with a passion for the northern lights – including myself!
A trick to know about Saskatoon northern lights forecast - is to follow updates and notifications from the NOAA aurora forecast.