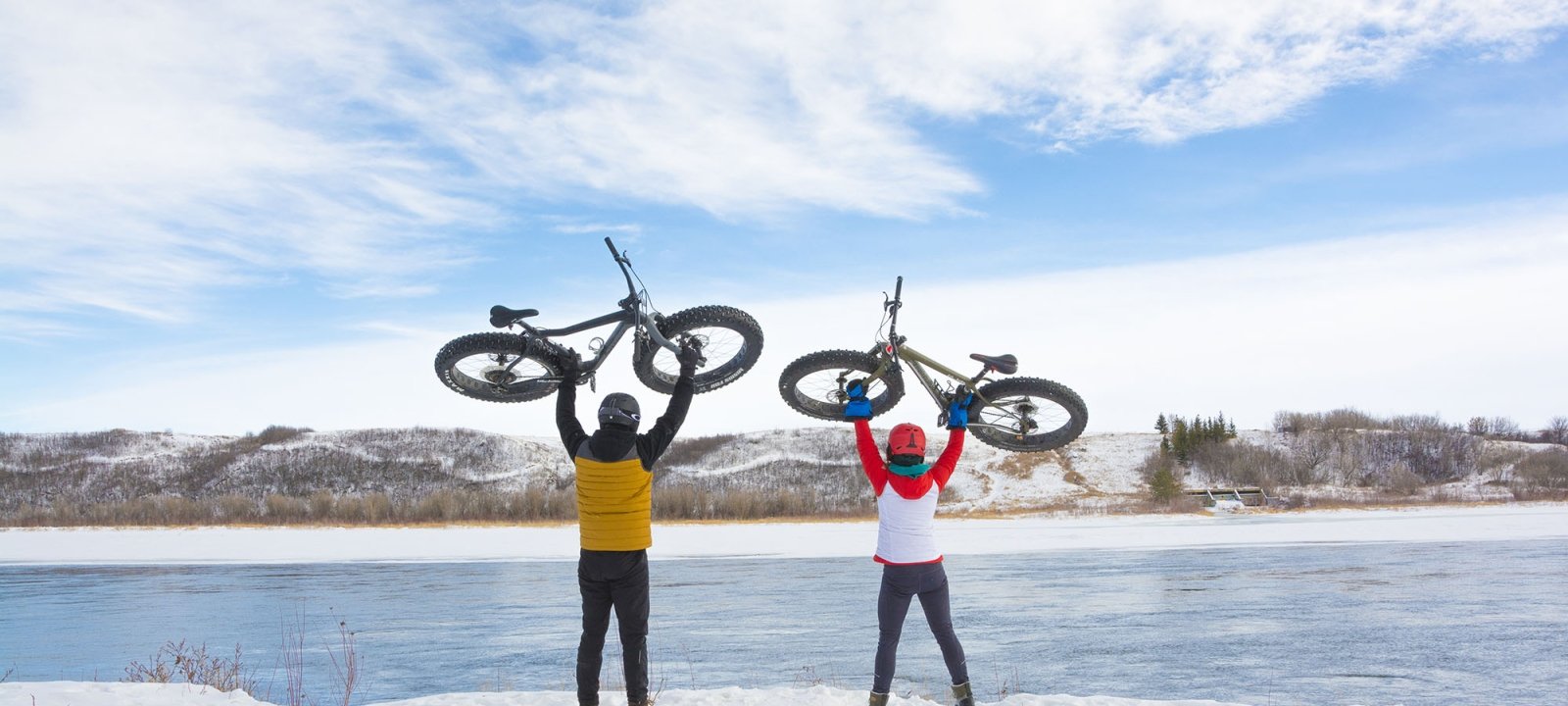 The Skinny on Fatbiking in Saskatoon
I'm an avid biker in the summertime. I do it to have fun, for exercise and to get places when I don't want to pay for fuel or deal with parking. But the first time I hopped on my summer bike to go
I'm an avid biker in the summertime. I do it to have fun, for exercise and to get places when I don't want to pay for fuel or deal with parking.
But the first time I hopped on my summer bike to go somewhere shortly after it snowed, I skidded sideways and wiped out in the middle of the cul-de-sac in front of my apartment.
Flaming-cheeks-in-embarrassment aside - what I didn't know I needed at that time was a fatbike.
Photo Credit: Mitch Tallon
You've likely seen them on trails or bike paths around the city – normal looking bikes with the exception of their wide 3.5-5 inch tires. Just like big tires on trucks help with traction, the same goes for fat bikes; they're efficient at plowing through snow or sand and fantastic for use in Saskatoon during our six months of winter.
This weekend I headed down to Bike Doctor on Broadway and rented a couple of fatbikes to try out. They run about $40 for a half-day afternoon rental to $50 for the full day.
A newbie to winter biking, I asked some typical questions about where to bike, what to wear and what to expect.
Photo Credit: Ashlyn George
Clothing:
The trick to winter clothing while being active is to layer. Consider baselayers like merino wool or polypropylene topped with a fleece sweater and a down jacket or vest. Toss a shell over top and carry a backpack so you can swap layers as needed once you heat up. The most important pieces are big gloves to keep your hands warm and a pair of goggles (think snowboarding-style) to protect your eyes from tree branches and the cold. Wear a neck warmer or buff so you can cover the lower half of your face and keep the wind chill out.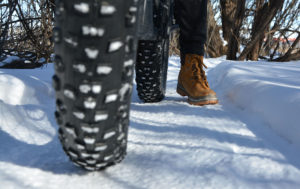 Photo Credit: Ashlyn George
On your feet, wear a comfortable pair of light winter boots and wool socks. Toes tend to get cold while out on the trails. A helmet is included in the rental and fits perfectly overtop a toque.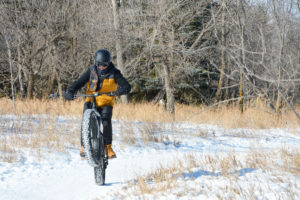 Photo Credit: Ashlyn George
Where to Fatbike:
Already familiar with the Meewasin Valley Trails (have you checked out these great viewpoints?), I downloaded the Trail Forks app for access to a few trails I had never heard of before. Southwest of the city close to Valley Road is an area called Cedar Villa. Popular with pet owners for its off-leash dog park nearby, the bike trails are expertly groomed and well-maintained. Initially not sure what to expect, I was completely delighted at the quality and quantity of trails to explore.
Photo Credit: Mitch Tallon
On our first test run of the day, we unloaded the bikes and headed out for a 10 kilometre ride through the greenbelt of bushes alongside the CN railway tracks. Trails in the area are named, including a few descriptively called "Dance of the Trees" and "Trainspotting."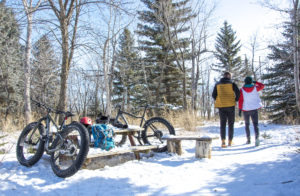 Photo Credit: Ashlyn George
The trails near Cedar Villa are flat and great for beginner riders, but we wanted to step it up one level and head back to the river and my favourite section of the Meewasin Trails: on the northwest side of the river starting near the new commuter bridge and heading south.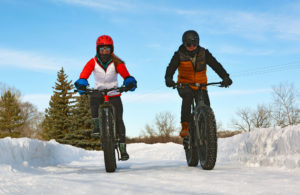 Photo Credit: Ashlyn George
There's the option to ride along the paved trails if you're looking for a casual ride. But the best is the singletrack trail closer to the river that winds through the trees. It's still great for beginners but not quite as intense as the trails on the northeast side of the river.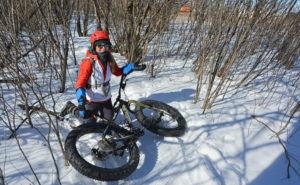 Photo Credit: Mitch Tallon
I admit that with the snow on either side of the trail, I wasn't quite as scared to fall off the bike. (Because that happens more often than not when you like to go faster than what your skills allow).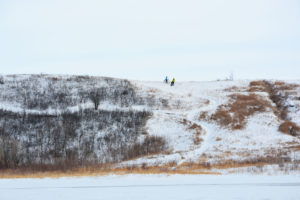 Photo Credit: Ashlyn George
Fatbiking is easier than I expected, particularly with well-groomed trails. It is the perfect way to take advantage of our cold weather days throughout the winter. And I promise – if you dress right and love being outside, this is the perfect outdoor sport to try.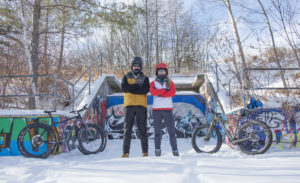 Photo Credit: Ashlyn George
Want more information on fatbiking in Saskatoon?
Check out the Fatlanders Fat Tire Brigade, Saskatoon's fatbike specific cycle club. Or if you're looking for the fatbike experience without all the pedalling, consider renting an electric fatbike from Biktrix.