#WorldWhiskyDay in Saskatoon
Next weekend is #WorldWhiskyDay! I love using these social media days as an excuse to get out and explore what Saskatoon has to offer! This year for #WorldWhiskyDay I want to tell you about three
Next weekend is #WorldWhiskyDay! I love using these social media days as an excuse to get out and explore what Saskatoon has to offer! This year for #WorldWhiskyDay I want to tell you about three amazing Saskatoon distilleries who make some amazing whiskys! 
Lucky Bastard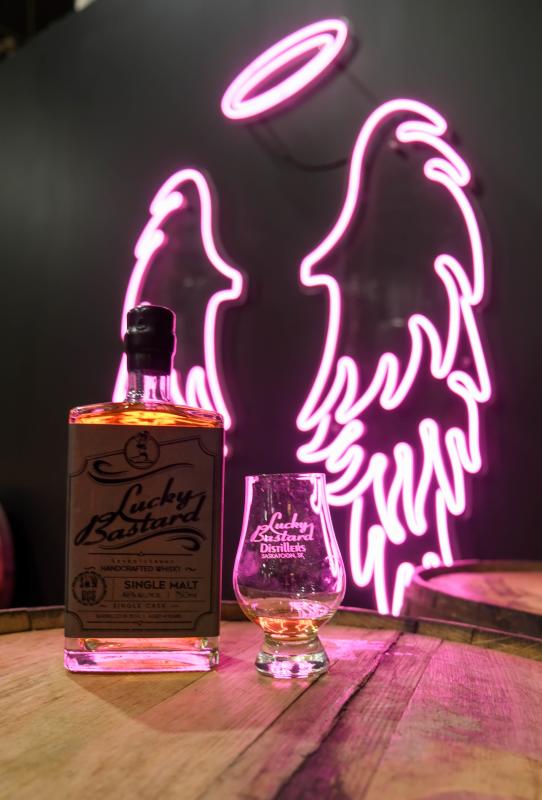 Lucky Bastard Distillery is the first distillery to operate in Saskatoon since prohibition!  
The Distillery opened because of a twist of fate! Michael Goldney and wife Lacey Crocker won the lottery. They were too young to retire and when their friend Cary Bowman approached them with the idea of opening a distillery, they took the gamble! 
That gamble paid off!! 
Lucky Bastard Distillery turned 11 years old this year! And guess what! They have an exclusive Whisky that they are only using for in-house cocktails. Jeff and I needed to try it, so we booked a cocktail class!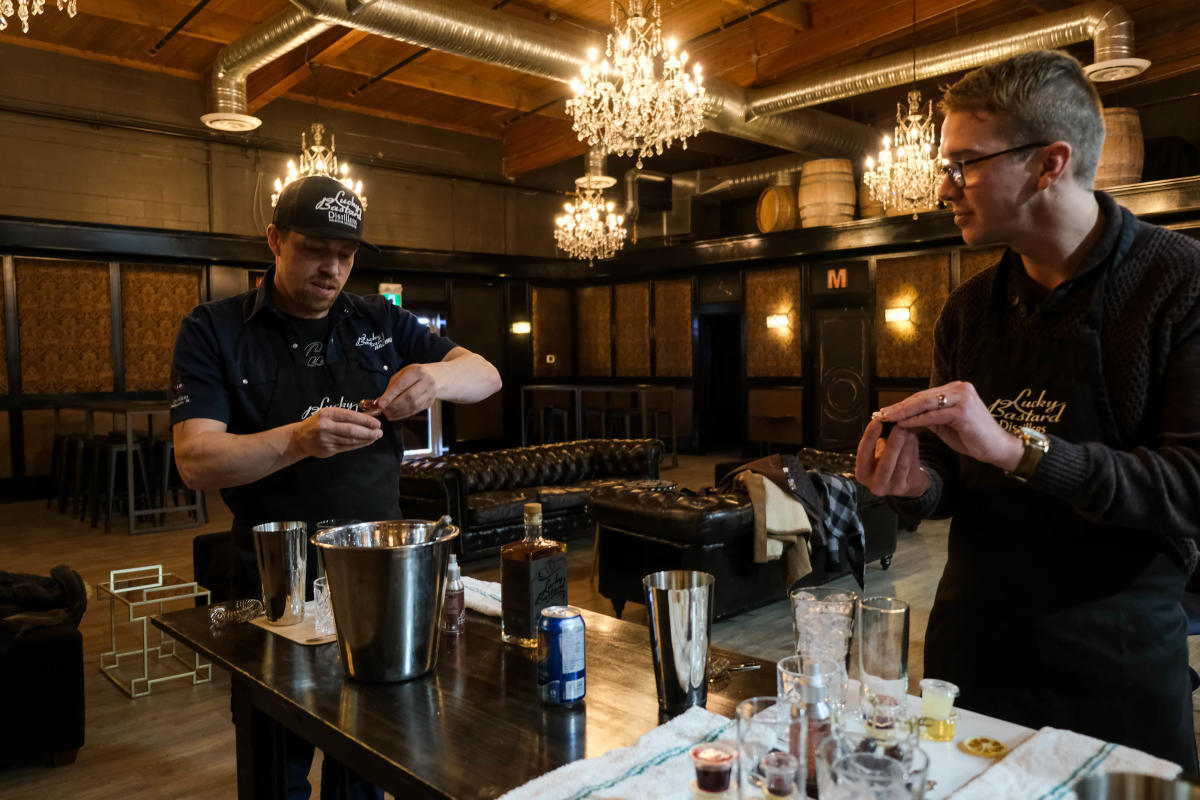 LB is offering cocktail classes to the public! Check out their website for details! 
Black Fox Farm and Distillery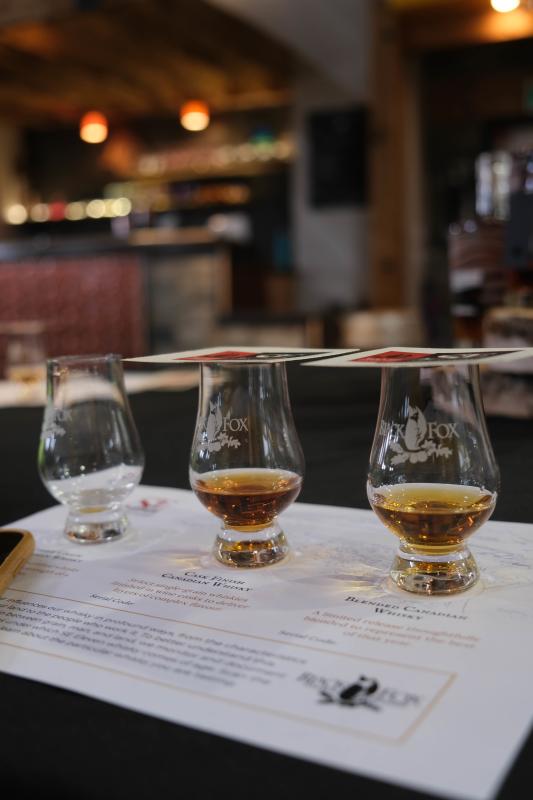 Black Fox Farm and Distillery is just a 15-minute drive from downtown Saskatoon. Co-owners John Cote and Barb Stefanyshyn-Cote's philosophy and practice of agriculture have earned them global acclaim! They have won awards for their amazing gins, and when their Whisky was officially released, it immediately started bringing in awards like Master in the World Whisky Masters and Gold in the Canadian Artisan Spirits Competition! 
Black Fox Farm and Distillery is an exceptional place, and they are doing something truly unique out there! They are aging their barrels of whisky OUTSIDE! The temperatures in Saskatchewan can fluctuate from ~ –50 degrees Celsius to ~ +50 degrees Celsius. Clearly, this is creating some amazing results.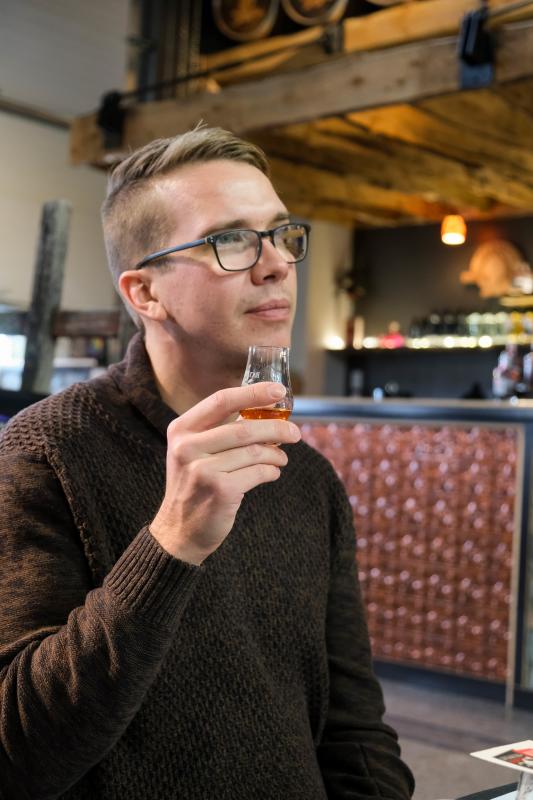 Black Fox Farm and Distillery currently have 3 whiskies available. They have a single grain, distiller blend, and cask finish. If you want to try them and be led through the tasting notes, Black Fox Farm and Distillery does offer a whisky tasting experience. Check out their website and learn all about their lovely products! 
Stumbletown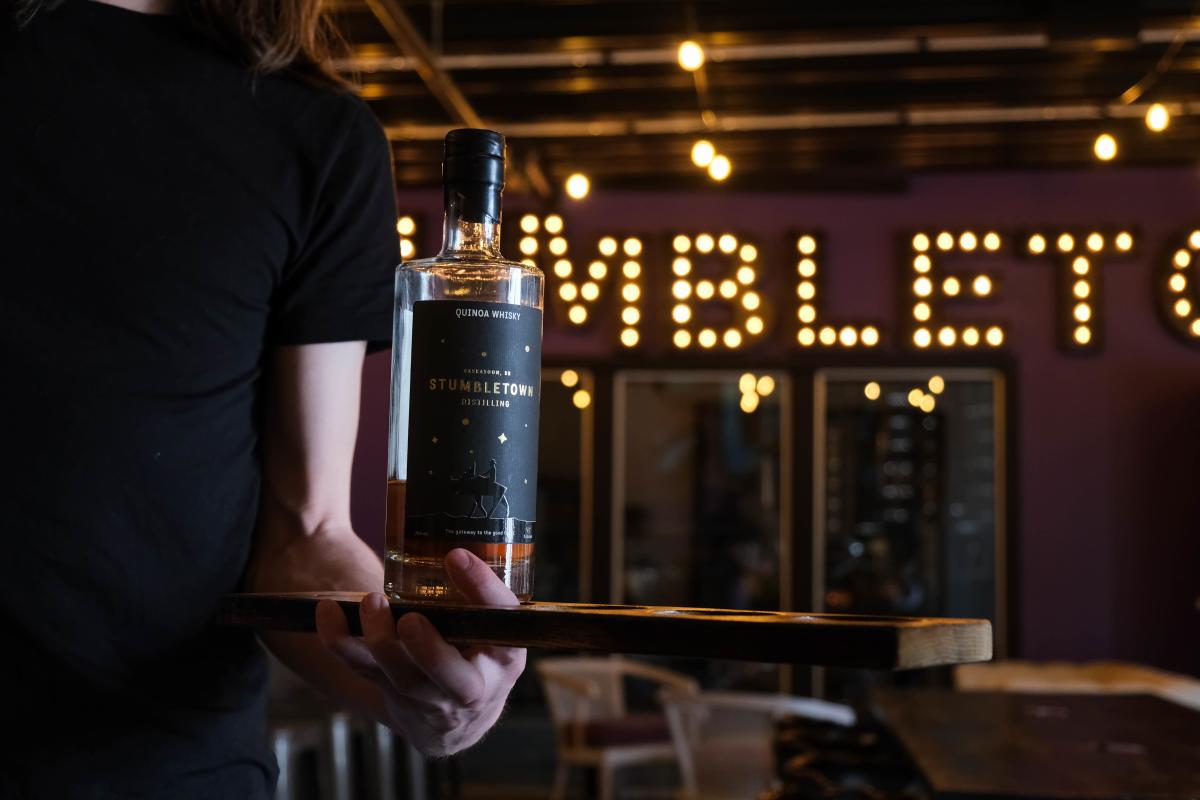 The newest distillery on Saskatoon's scene has been making waves with the uniquely local product they create. Craig Holland started the distillery after his place of work was put through layoffs. He promised himself that he would do what he had to do to become his own boss! 
The distillery started out making Purple wheat (a grain developed at the University of Saskatchewan) vodka, and then moved on to gin! 
Stumbletown has recently made its way into the world of whisky! Like everything else they do, they came at it from a creatively local angle! Their whiskeys are Lentil, Quinoa, and Triple Barrel Whisky! Saskatchewan is well known for it's lentil and quinoa farms, and the lentils that Stumbletown uses come from a farm right outside of Craig's hometown of Hanley!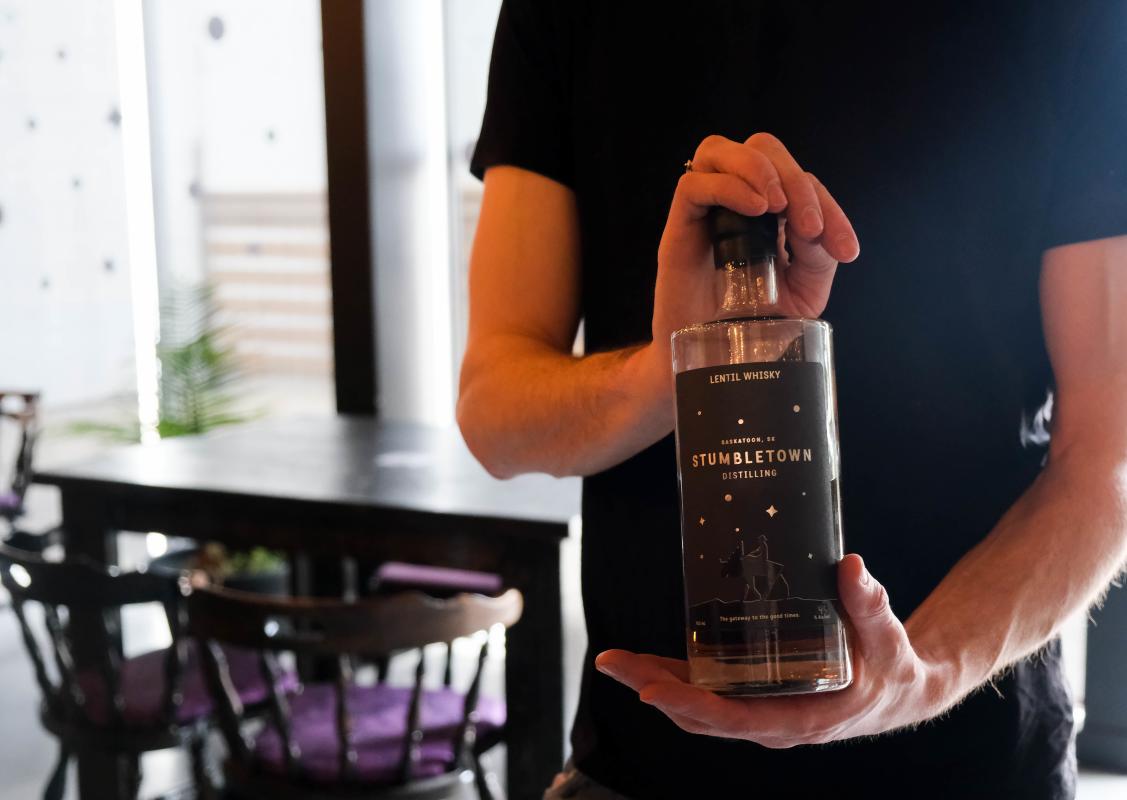 Stumbletown offers an amazing experience where you can learn all about how they create the whiskys, and develop the flavour, then it ends with a cocktail class! Grab some friends and check out their Grain to Glass experience! 
Which of these whiskies are you trying first?! Let us know by tagging us or using #Saskatooning when you post on social about your Saskatoon whisky experience!