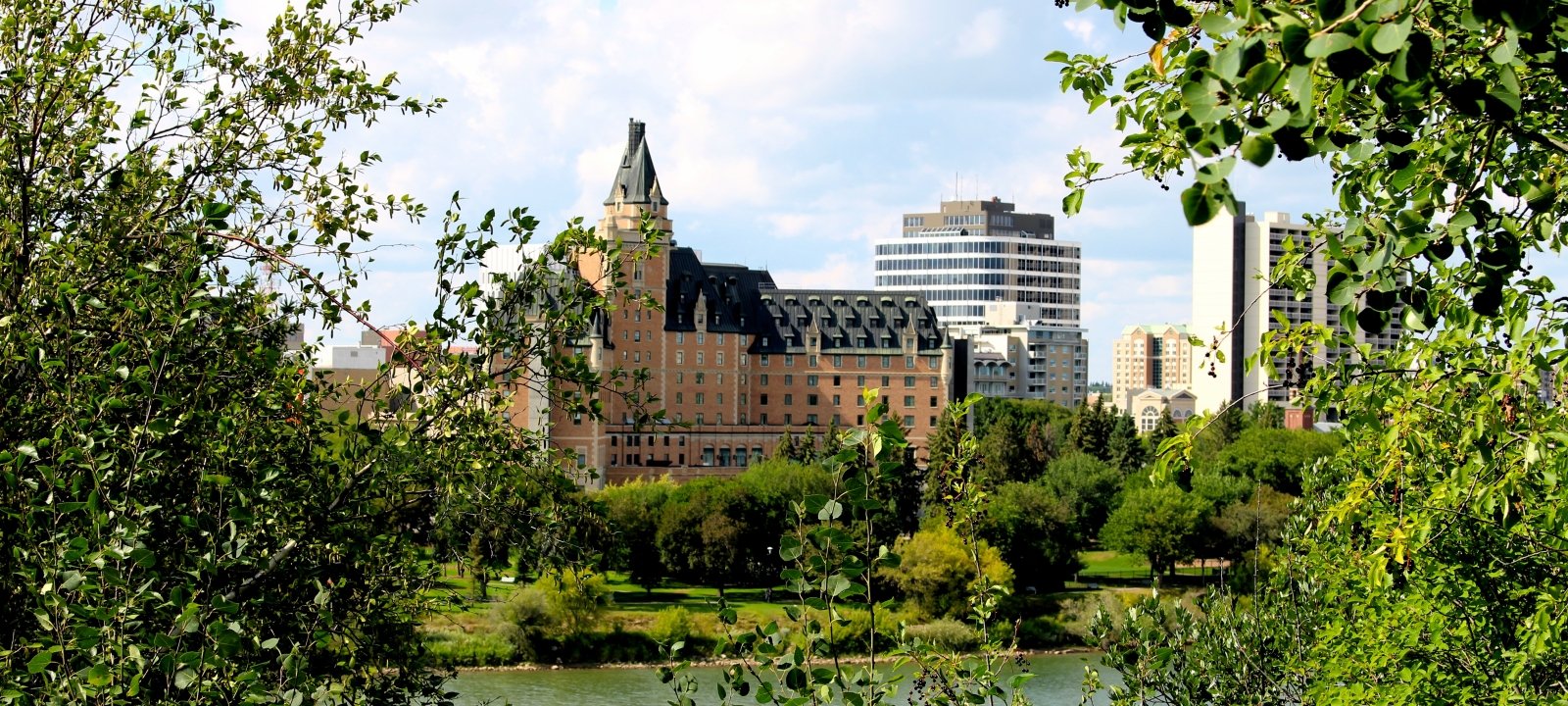 Welcome to Saskatoon — the most charming city on the prairies
Imagine this: it's Saturday afternoon and the weather is perfect. The sun is shining down, warm on your face, and there's even a light breeze in the air. You decide it's just the right temperature for
Imagine this: it's Saturday afternoon and the weather is perfect. The sun is shining down, warm on your face, and there's even a light breeze in the air. You decide it's just the right temperature for a walk. Maybe you take your dog or call a friend, or maybe you head out by yourself. On the way to your walking destination, you stop at a neighbourhood cafe to grab a warm drink. The place is buzzing with weekend energy, as people catch up and enjoy delicious local food. With your coffee in hand, you head towards the river. The river is your favourite place to walk, and it stretches out through the centre of the city, framed by lush greenery and paved walking paths.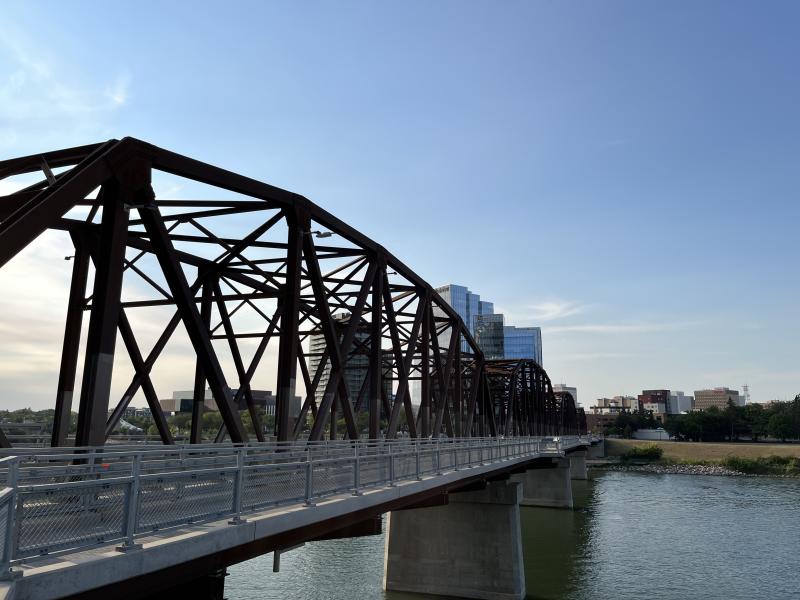 As you head out on the path, beautiful scenery comes into view. Trees and plants of all varieties line the trail, and the sky is a clear, pastel blue, extending wide above you. You see bridges — lots of bridges — some old, some new, but all of them unique and reaching long across the river, connecting the two sides. The skyline is marked by a gorgeous building made of Tyndall stone and brick — it looks like a Bavarian castle — and you simply can't help but stop and take a photo. It's lovely, and as you walk, you feel calm. This place is peaceful, it's breathtaking, it's enchanting even, and there's a simple, genuine beauty to it all.
You may be wondering: what is this magical place? It's Saskatoon, of course, the largest city in the prairie province of Saskatchewan, located on Treaty 6 Territory. The river is none other than the South Saskatchewan, and the trail is the Meewasin Trail, which extends along both sides of the riverbank for over 105-km. Overall, it's a charming spot in an equally charming city, and it's a place that deserves to be recognized.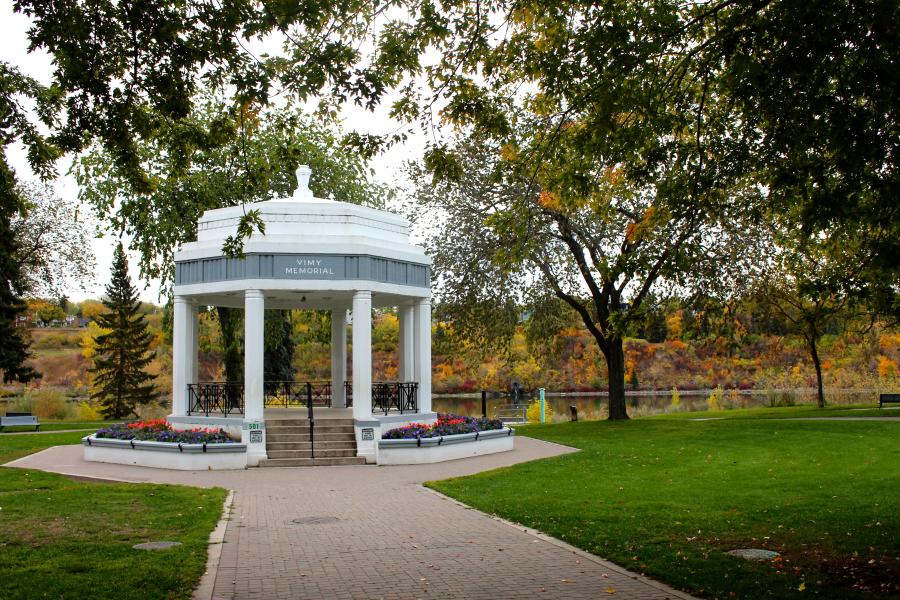 As someone born and raised in Saskatoon, I can say with certainty that I love this city. But I wanted to find out why other people love this city too, so I asked five YXE locals why they think Saskatoon is a charming place to live, and for their top recommendations on charming things to do and see. Their answers had many things in common: green space, the river valley, the food scene, local community and more!
Saskatoon locals share why they love the city
Name: Veronique Loewen
Occupation: Owner of Verolingo Communications
How long have you lived in Saskatoon? "I have lived in Saskatoon non-stop since 1993.I am originally from France and from the French Caribbean Island of Martinique. I came to Saskatoon in 1991 as a summer student because I needed to complete a practicum in an English-speaking country as part of my master's, and as fate would have it, through one of my uncle's business connections, I came straight to Saskatoon. I fell in love with the prairies and the rest is history!"
Why is Saskatoon a charming city? "Saskatoon is an absolutely charming city; you get the best of both worlds — city life and country lifestyle. The city is sizeable enough that we have all the amenities of a large metropolis, such as multiple museums and theatres, opera, symphony, sports complexes and much more. Yet, we have lots of green spaces and even some farming and protected grasslands within the city. And of course, the great South Saskatchewan River runs through it. The riverbanks and the river itself are perfect for fun activities."
What are your favourite charming spots? "I'm a walker — I try to walk along the river at least two or three times a week, it is beautiful year-round. I enjoy the wildflowers that grow on the riverbanks and spotting beavers every so often. And in the winter, I love those crisp mornings when the trees' hoar frost glistens in the sun. I'm also a bit of a foodie, and Saskatoon's food scene has really grown since I first came 30 years ago. I enjoy eating out, particularly at local independent restaurants that serve locally grown products and have creative menus — there are some wild combinations out there, I love it! And there's nothing like eating the traditional fare of fresh Northern walleye on a bed of wild rice and microgreens."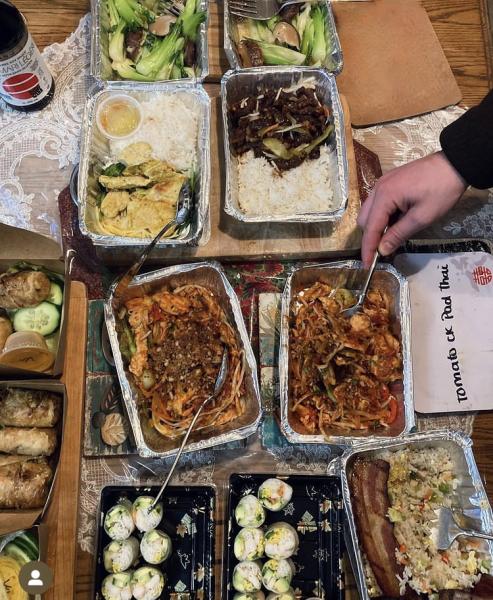 Name: Andy Yuen
Occupation: Owner of Odd Couple Restaurant
How long have you lived in Saskatoon? "I moved from Hong Kong to Wynyard, Saskatchewan in 1996, and then moved to Saskatoon in the fall of 1999."
Why is Saskatoon a charming city? "I think it's a good size for a Canadian city — it has a lot of amenities able to get around within 20 minutes to a half hour. I like that it's the biggest city in Saskatchewan, but it also has that small town feel where I'm able to build connections within the community and I feel I have strong support. That's what I appreciate the most. If I need help, I'm able to get help right away. People here, generally speaking, help with open arms. So I really appreciate that sense of community and it allows me to be creative and pursue ideas that I have."
What are your favourite charming spots? "Certain parts of the city are quite walkable and I really love walking. I like the river and crossing the Victoria Bridge. I also really love the neighbourhood we live in, Buena Vista. For me, from a work perspective, I like how close it is to downtown, but it's still separated, which I really love. We go for walks around after supper most nights and we have really great neighbours. And then I also really like the University of Saskatchewan as another place to go walking. I'd say those are my favourite parts of the city: the university, Victoria Bridge and my neighbourhood."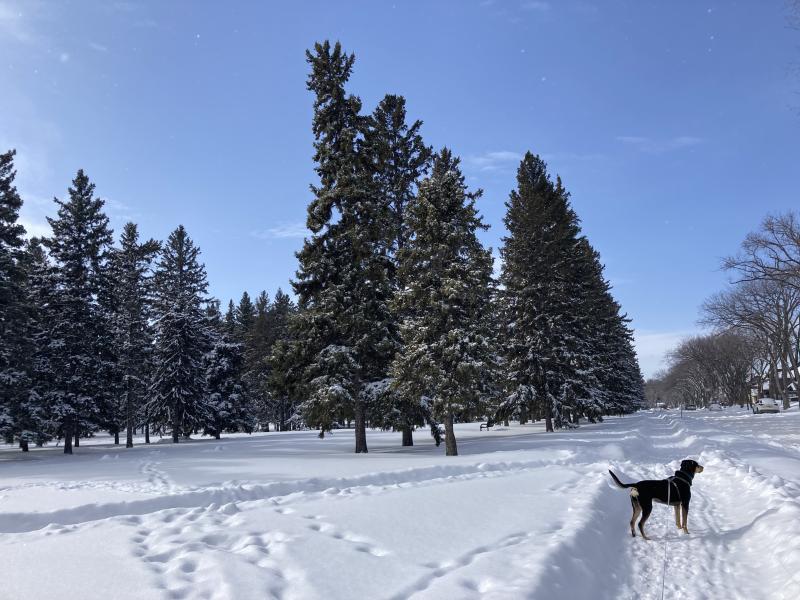 Name: Tammy Sweeney
Occupation: Chief Executive Officer at TCU Place
How long have you lived in Saskatoon? "I've lived in Saskatoon for over two years; I moved here in July 2020 to start my current role at TCU Place."
Why is Saskatoon a charming city? "I think has this perfect balance of being a big enough city that it has everything you want and everything you need, but it still feels like a small city at heart. You get all the best benefits of what's great about living in the prairies — the sky, the open space, the green space — and yet, we're in a bigger city. To me, it's the perfect balance and you don't see that too often. The other thing I've said before is that Saskatoon is a hidden gem. There's so much in and around this city — you really will come to love it if you trust that you need to spend some time here. It's just this really hidden gem that people need to discover, because once they do, they'll love it."
What are your favourite charming spots? "I love the walkability of this city. I have a dog, so I love walking my dog, and I have to say my favourite spot is Sutherland Dog Park. That, and the Meewasin Trail — just walking along the river. And then I love our restaurant scene, we've got incredible chefs and really great restaurants in Saskatoon. There are really great pockets of areas too like 20th Street just has this great entrepreneurial, local spirit. So it's a toss up between the green space and walking areas, but then I really love the great local restaurants too."
Name: Autumn LaRose-Smith
Occupation: Provincial Métis Youth Council President and Minister of Youth for the Métis Nation—Saskatchewan.
How long have you lived in Saskatoon? "I was born and raised in Saskatoon, so I've spent my whole life here."
Why is Saskatoon a charming city? "I've always said that this is a place I can see myself forever. I think why it's so charming is the ratio of which people know each other — everyone is two degrees of separation from each other — which for me makes it feel very familial and I've always been very deeply rooted in my community here. I also think Saskatoon is constantly pushing out these hidden gems. In more recent times in the media, we've seen hidden gems that have made it to international limelight as a top restaurant to visit, so there's really cool things that come out of this place that people just don't really realize. When start to take advantage of the city and explore and find out every opportunity, I think people are just blown away with what Saskatoon has to offer."
What are your favourite charming spots? "I really love the restaurants in the city. Whatever cuisine you're in the mood for, there's a restaurant like that and it's going to be the best in the city. And there's a lot of innovation and exploration in. I love all of the farm-to-table style options and a lot of restaurants work really closely with local vendors, which I think is really cool. I also love the amount of nature we have available in our city. When I go biking or walking down by the Meewasin Valley and the river, you totally feel like you just escaped the city in a lot of ways. If you have headphones on and you're listening to music and walking through the trees, it genuinely feels like you're just not in the city anymore and I love going there with my dogs."
"Another thing I love to do in Saskatoon is drive through all the neighbourhoods. I just had some friends come from Manitoba and we went for frozen yogurt and then I drove them through all the neighbourhoods and was like, 'This is why Montgomery doesn't have sidewalks, they're registered as a heritage neighbourhood,' and why Sutherland has little train signs on their street signs. Knowing all about the history of individual neighbourhoods I think is so cool because they're all so unique and really special."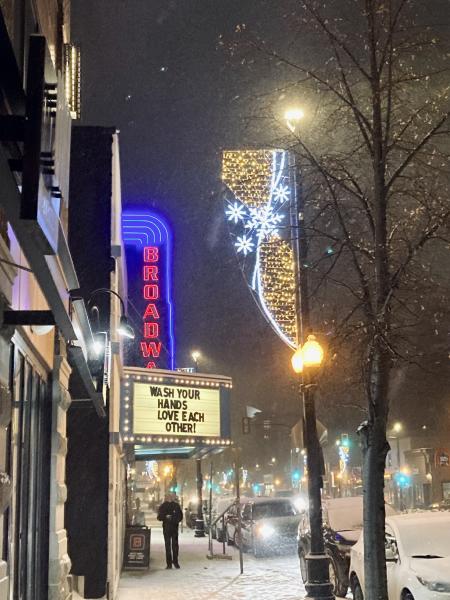 Name: Adefolarin Daniel Afe
Occupation: Research and Policy Analyst at NSBA
How long have you lived in Saskatoon? "I have lived in Saskatoon for six years and am originally from Lagos, Nigeria. I moved to Saskatoon for university."
Why is Saskatoon a charming city? "Saskatoon is a peaceful city with so much potential, so I find the city very charming, particularly in the summer when the city comes alive more. Although the winter season can be challenging, my love for the city is strong. If I went back in time and were asked to pick any place to live in Canada, I would still choose Saskatoon. I hope the city continues to grow in positive ways for more immigrants to be able to call Saskatoon home."
What are your favourite charming spots? "My favourite charming spot is Broadway, but I am also growing a love for River Landing. Walking from Broadway to River Landing is refreshing, and it is one of my favourite things to do during the summer."