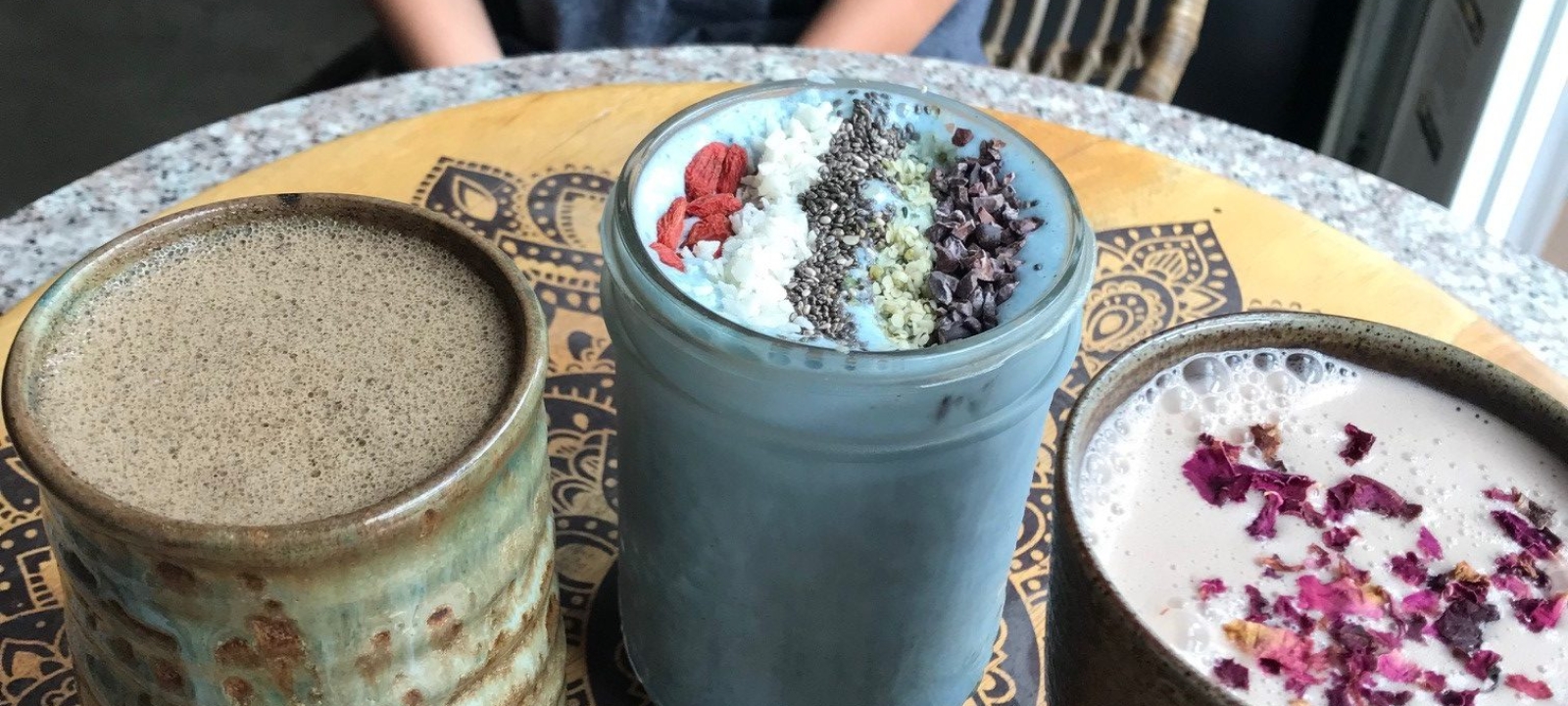 Weird & Wonderful Foods to Try in Saskatoon
During my explorations here at home in Saskatoon and my travels around the world, I've tasted things like deep fried alligator and high-end coffee made from partially digested and defecated coffee
During my explorations here at home in Saskatoon and my travels around the world, I've tasted things like deep fried alligator and high-end coffee made from partially digested and defecated coffee cherries from the Asian palm civet (a cat-sized mammal found in the south-east Asian tropics). I'm a big believer in trying (almost) everything once, even poo coffee, particularly when visiting a new culture.
So when in Saskatoon, what weird and wonderful foods can you try? Tempt your tastebuds with a new menu item at Baba's Perogies - perogie poutine. Combining locally handmade perogies, a staple in a city with a very large Ukrainian population, with a popular Canadian dish that includes mounds of cheese curds and a smothering of gravy. Baba's has created something to salivate over.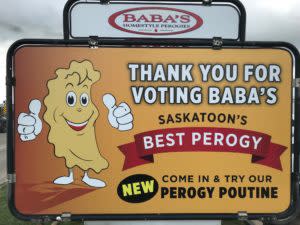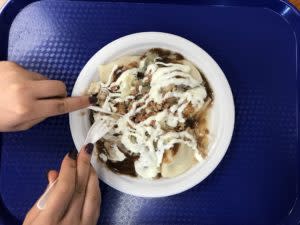 At Wanuskewin Heritage Park, their menu includes a variety of traditional First Nations ingredients, including a modern take on rabbit pot pie. Rabbit meat tastes a bit like chicken and is an animal that Indigenous peoples have hunted in this prairie region, primarily in fall and winter, for thousands of years.
Another food experience to try in Saskatoon is Primal's bone marrow luge (yes, a luge!). Order bovine bone marrow as an appetizer, and after the delicious marrow has been enjoyed with horseradish and in-house gremolata bread, get a shot of sherry to pour down the bone 'luge' and straight down your throat. The combination of flavours is delightful. Attempting to do this with friends and not spill can make for some funny photos! Although you may want to make them promise not to share on their Insta.
If gin is more your jam, Saskatoon has some of the best at Black Fox Farm & Distillery. Their most unique variety is mustard gin, and since Saskatchewan is the world's largest mustard seed exporter, we grow it aplenty. If you dare, you can try a shot from the bottle, which has actual mustard seeds settled at the bottom. It is however, best consumed as a cocktail. I've tried it (and loved it) when mixed with homemade crabapple simple syrup made by The Hollows.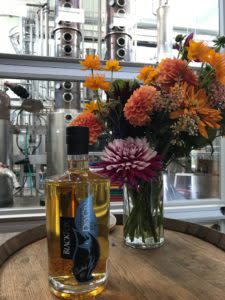 For your sweet tooth, Homestead Ice Cream has been serving up homemade flavours since 1979 in their retro style shop just off of Broadway Avenue. Along with the classics and rotating fun flavours, Homestead likes to have a few unusual types of ice cream. Depending on how daring a person might be feeling when visiting this popular ice cream parlour, try mixed berry pop tart (sweet and a kid favourite), curry curry (an interesting combination of sweet and spicy that I really enjoyed) or cheesy spicy dill (I like cheesies and I like dill, but not so sure this combination in the form of an ice cream flavour is for me).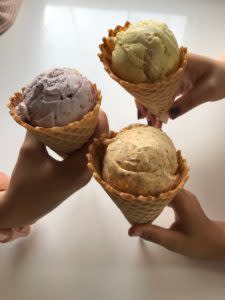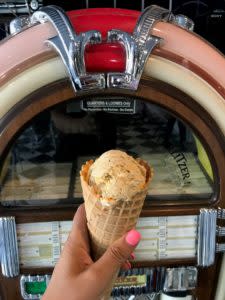 After all the perogie eating, gin drinking, and ice cream inhaling, a stop at Three Treasures is in order. Three Treasures is a fully custom elixir bar, that also serves up tonic herbal remedies. My favourite is the Blue Majik that is an extract of spirulina, a microalgae that has been consumed for centuries due to what many believe to be a very high nutritional value and a powerful antioxident. As a bonus, it's very Instagrammable, so all your 'friends' can see how healthy you are being.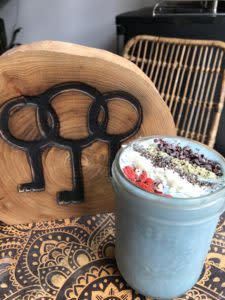 Hello Gorgeous is a next level elixir and called a supreme beauty tonic that includes bovine collagen. It also has reishi tea, pearl powder, longan fruit, rose water and petals, coconut butter, beet root powder, honey, himalayan pink salt and vanilla. Who wouldn't want a natural dose of beauty from the inside out?
Three Treasures will customize your drink to suit your needs. So when ordering Super Ant, which as the name suggests has Changbai mountain black ants, and is a hot beverage that the menu says promotes strength, I thought why not go crazy and top it up with some deer antler drops from free-roaming mountain spotted sika deer. Fun fact about deer antler, is it is the only mammalian organ that will regenerate after removal. And in case you were worried about seeing bugs floating in your drink, the ants are ground up and have no taste, although the drink sure does, and it's so delicious.