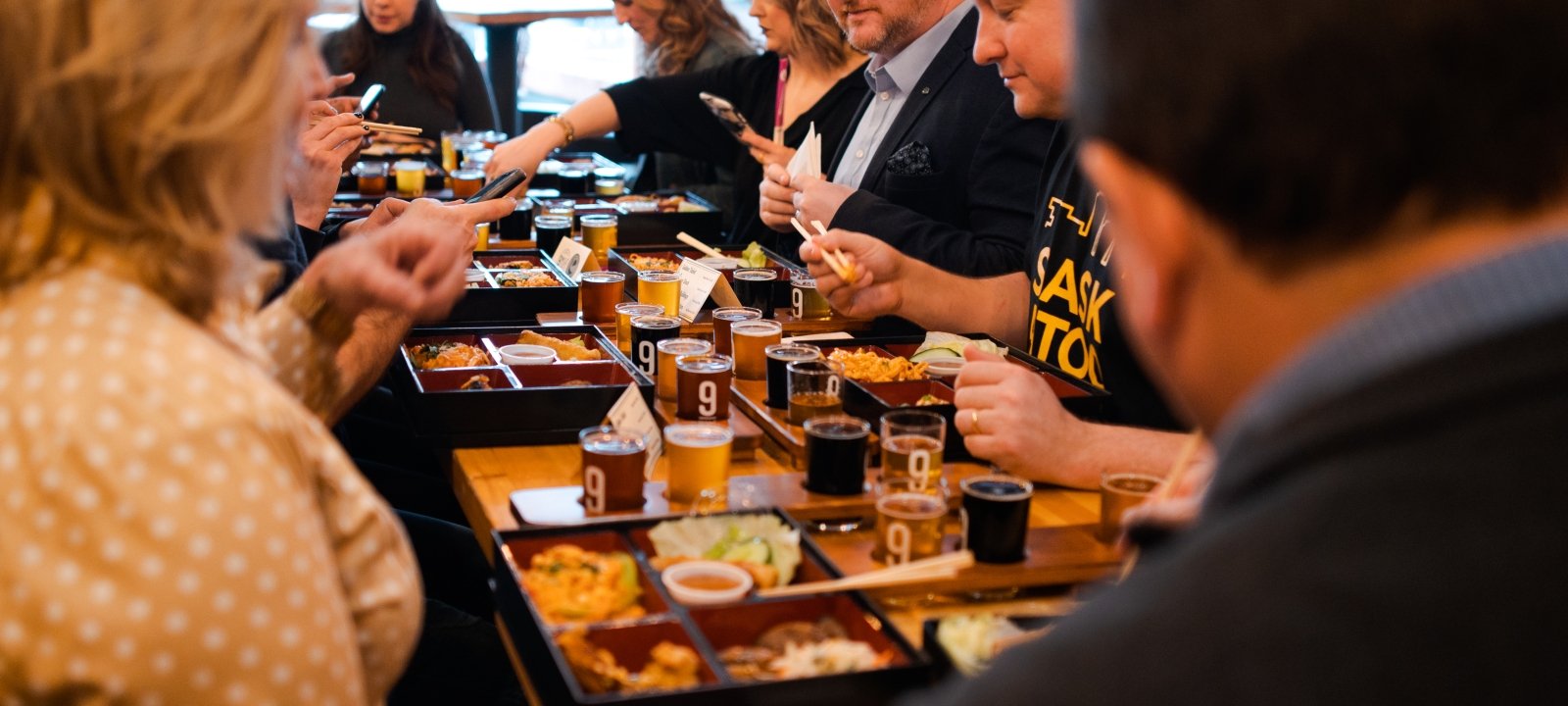 Three Unique Saskatoon Partnerships
Recently, a friend of mine visited Saskatoon. We spent a week eating out, exploring, and swapping stories. It was so cool to witness the city I love through someone else's eyes. One thing that my
Recently, a friend of mine visited Saskatoon. We spent a week eating out, exploring, and swapping stories. It was so cool to witness the city I love through someone else's eyes. One thing that my friend kept repeating was how amazing it was that so many of our businesses worked together and supported each other! She has never seen anything like it in her travels!  
That conversation had me thinking about some of the cool partnerships I have witnessed in Saskatoon! Here are three unique partnerships!  
Seager Wheeler Farm and Crossmount Cider Company  
If you're from Saskatoon there is a good chance you know the name Seager Wheeler, but you might not know why!   
Saskatchewan produces about 12% of the world's wheat, but that wasn't always true. The growing period in Saskatchewan is pretty short at about 100 days and most grains could not fully develop in that time.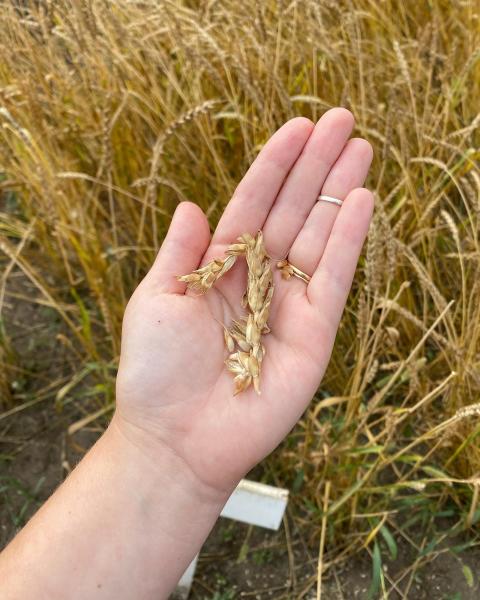 Seager Wheeler developed the first strain of wheat that was able to mature in that time. He was named the Wheat King and was recognized as World Wheat Champion five times from 1911- 1918. In addition to wheat, Seager Wheeler had a great interest in fruit.   
His farm, which is located just 45 minutes from Saskatoon, is recognized as a National Historic Site! The current groundskeepers have restored the farms Garden and Orchard. They partnered with the University of Saskatchewan and grow several unique strains of apples on their historic farm. So many apples, in fact, that they needed to find something to do with them!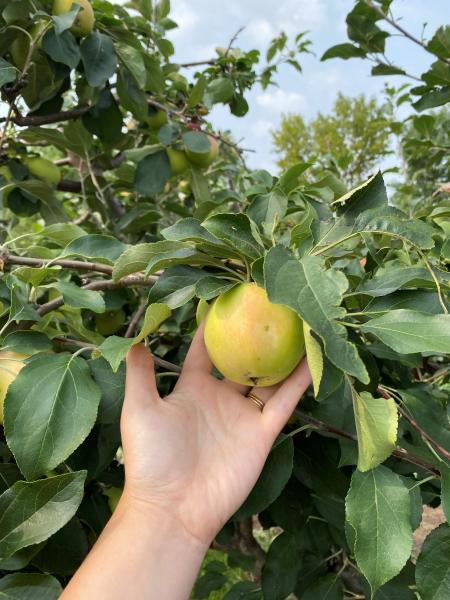 Those apples are being turned into cider by Crossmount Cider Company! How cool is that?!  
9 Mile Legacy and Odd Couple  
One of Saskatoon's most popular partnerships is the 9 Mile Legacy Brewing OC Collab beer! You can try this beer at either 9 Mile Legacy's Taproom or Odd Couple Restaurant which are located right across the street from one another in the Riversdale neighbourhood.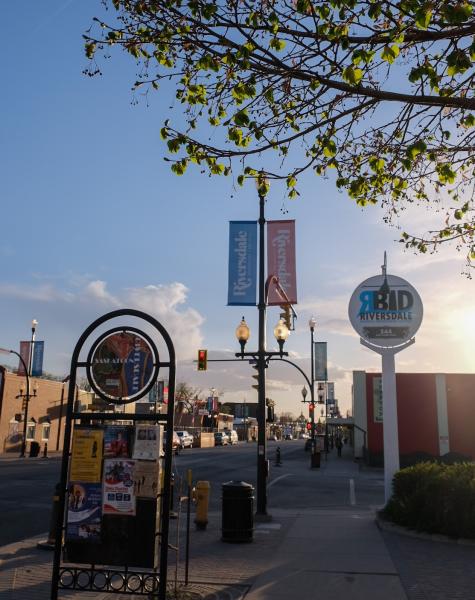 Riversdale is one of Saskatoon's oldest neighbourhoods. It has the most amazing group of business owners who work together to put on events and make the neighbourhood an amazing place to be! You can feel the collaboration in the air when you are walking down the street! And with the OC Collab, you can taste it!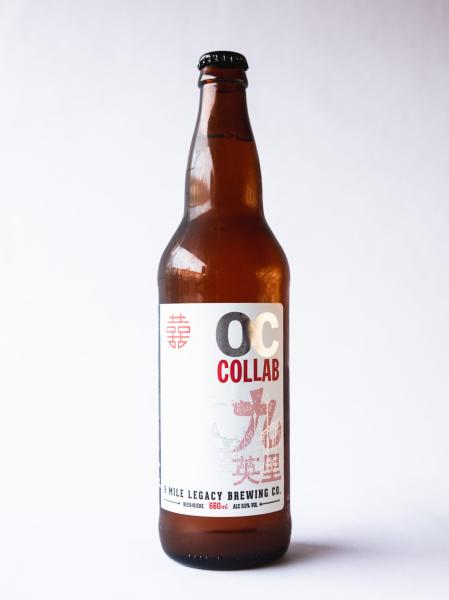 The OC Collab was brewed as a partnership between 9 Mile Legacy and Odd Couple Restaurant. Notes of the restaurant's signature spices can be found in this refreshing beverage.  The goal of these two businesses was to get together and create something greater than the sum of their parts! Boy, have they achieved that!   
Road Coffee Co. and Wanuskewin Heritage Park 
When you think of Wanuskewin Heritage Park your mind doesn't automatically jump to coffee, but that is what makes this partnership such a cool one!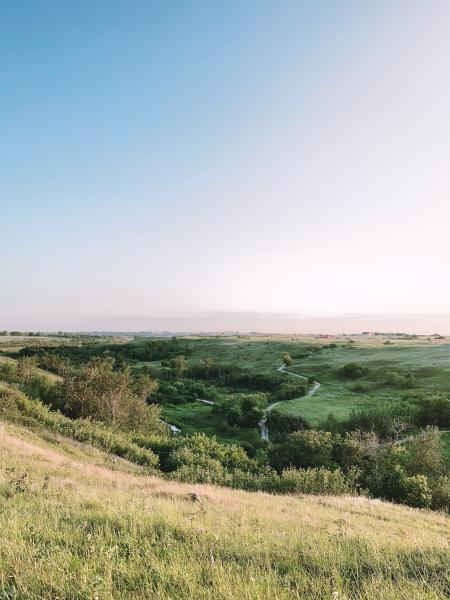 Photo Credit: Darby Sutherland 
Wanuskewin is a National Historic Site that has over 6400 years of history. The land was a gathering place for the Indigenous people of the Northern Plains. Today Wanuskewin remains a gathering place for community and visitors from near and far.   
In late 2019 Wanuskewin welcomed bison back onto their traditional lands. They put so much work into restoring the natural grasslands around the park and finding bison that were genetic decedents to the bison that roamed the lands. Something had to be done to celebrate the effort and success of the team! One of those things was the release of Road Coffee x Wanuskewin's Bison Blend Coffee.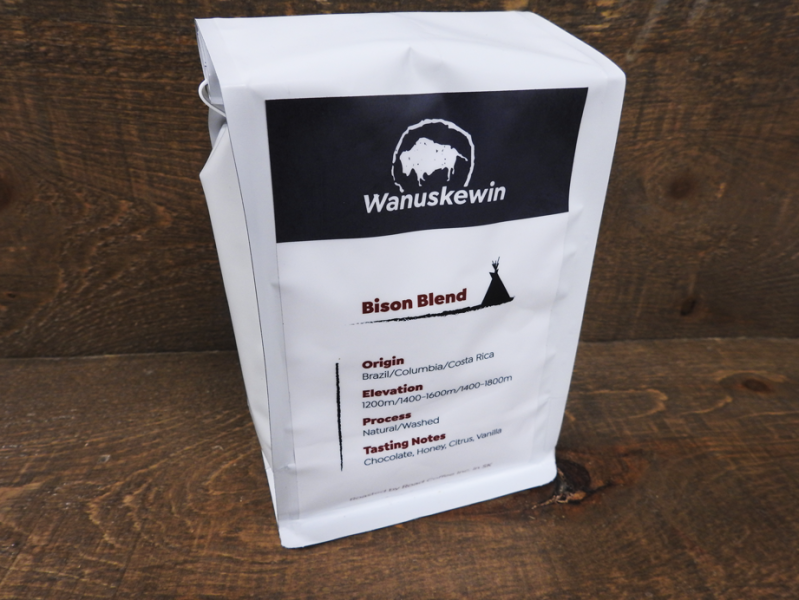 Road Coffee sourced beans from Brazil, Columbia, and Costa Rica. The blend was roasted in Saskatoon with the input of the Wanskewin team. You can now enjoy a cup of this unique coffee at Wanuskewin's café, and then buy the beans to enjoy at home!  
We love a story of community!